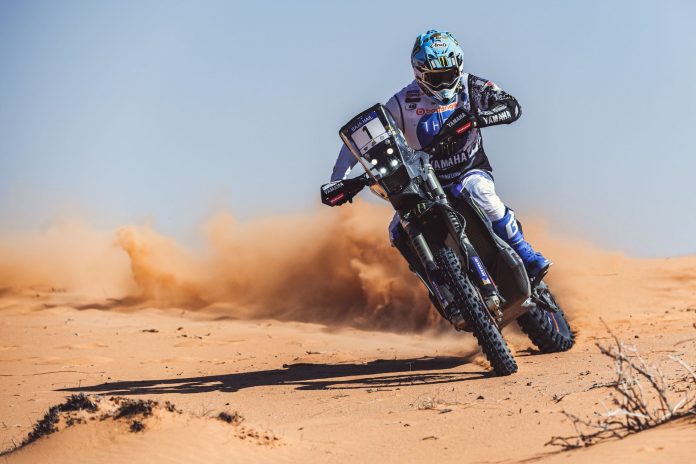 Yamaha incredible journey in rally racing comes to an end as the company bids farewell to Dakar and FIM Rally Series.
Yamaha is the only team to participate in all 43 Dakar Rally, with Cyril Neveu handed the Japanese firm first victory at the 1979 Paris-Dakar, onboard the Yamaha XT 500.
Neveu delivered another victory a year later for Team Blue, however, while the Frenchman continued to rack up wins in 82, '86 and '87 (with a different outfit), Yamaha only returns to the podium in 1991 with Stephane Peterhansel and Italy's Edie Orioli delivering six more victories aboard the Yamaha YZE 750T and YZE 850T.
Unfortunately, Peterhansel's 1998 campaign was Yamaha's last Dakar win, with KTM emerging as a new powerhouse in Dakar and the FIM Cross-Country Rallies World Championship.
Despite the struggle against the Austrian machine, Yamaha came in strong for the 2022 Dakar Rally, with factory rider Adrien Van Beveren turning in a solid display.
Van Beveren led the overall standings with only two legs to go, but a navigational issue in the penultimate round relinquished the lead to the eventual winner, Gas Gas Rider Sam Sunderland.
According to Yamaha Europe President Eric De Seyness, the decision to exit from the two most established rally competitions was due to the ever-changing market.
"While the Dakar Rally has managed to stay close to its roots while leaving its spiritual homeland of Africa, the world around it has changed a lot.
"Our off-road customers have different expectations and are looking for different products, and we need to cater to that if we want to stay connected. For this reason, we have decided to end our long history on two wheels in the Dakar Rally and in the World Championship," he said.