The latest Malaysian motorcycling news
Within just six months of the global launch for the 2021 KTM 1290 Super Adventure S, the all-new adventure touring motorcycle is already here...
Cal Crutchlow will ride with PETRONAS Yamaha SRT for both Austria races plus Silverstone. As PETRONAS Yamaha SRT MotoGP rider Franco Morbidelli continues to recover...
Latest from around the globe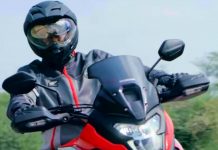 Honda Motorcycle and Scooter India have uploaded a teaser claimed to be an all-new small-displacement adventure motorcycle. Rumours about the new motorcycle emerged earlier this...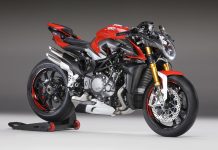 The MV Agusta Brutale 1000 RR has often been criticized due to its over-the-top looks and menacing power. Despite being labelled as a naked motorcycle,...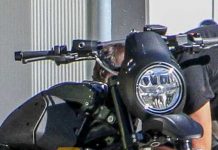 Despite announcing withdrawal from the upcoming 2021 EICMA, BMW Motorrad has been busy lining up a new range of motorcycles for 2022/23. A couple of...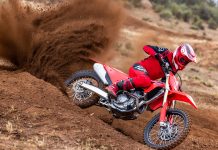 All-new 2022 Honda CRF250R is a lighter, faster and stronger MX machine than before. MX (Motocross) fans will be delighted to know the all-new 2022...
Where we've been, and the bikes we have tested
Let's face it, driving to and from the office is a pain in the behind, especially when you work in bustling cities like Kuala...
It's been a while since we tested a brand-new bike in the local market and today's special is brought to you by the great...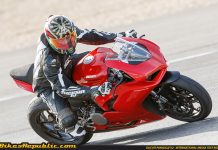 Turn five of the Jerez Angel Nieto circuit is a tricky one, especially for first timers. A fast flowing corner that suddenly tightens to...
When Boon Siew Honda (BSH) unveiled the first-ever Honda RS150R back in 2016, kapcai enthusiasts across the country were ecstatic to find a 150cc...
All the necessary riding tips brought to you from our veteran riders and industry experts.

The kneedown cornering technique is essential on the track. Done right, it provides confidence and safety. Remember to keep it natural and relaxed. It's...
Body positioning on a motorcycle affects its handling. It also affects the rider's comfort. Always remember to keep the arms and upper body...
For the longest time, the accepted practice has been that if you buy a motorcycle, there is a very good chance that it comes...
Most of us know all too well about the hassle when it comes to buying or selling motorcycles. Apart from the usual lowball trade-ins...
Touring bikes. Either you love them, or you haven't had the chance to try one to love them. For experienced sports bike riders, finding...
If you're looking to upgrade your lid, may we suggest some of the finest from Shark Helmets? At the Modenas Power Store Kota Damansara,...
The latest Motorsports news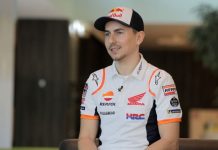 Spanish court acquits former MotoGP world champion Jorge Lorenzo of €35 million tax evasion charge. While it may appear that Jorge Lorenzo is enjoying his...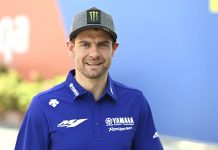 Cal Crutchlow will ride with PETRONAS Yamaha SRT for both Austria races plus Silverstone. As PETRONAS Yamaha SRT MotoGP rider Franco Morbidelli continues to recover...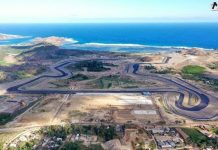 Indonesia's new Mandalika Circuit venue could be race-ready by end of this month. MotoGP's long awaited return to Indonesia appears to be 'on track' if...
Five-time WSBK ace Jonathan Rea hints future switch to MotoGP is still a possibility. Having locked in his fourth career hat-trick in Assen last weekend,...
BIKE ACCESSORIES FOR SALE
Get the best deals on motorcycle parts, accessories and spares
MUST READ BIKE NEWS
Bike news you should know about
MOST INTERESTING BIKER
Bikers you should know about
WATCH OUR VIDEOS
Follow us on Youtube
LIKE US
Follow our adventures on Facebook
FOLLOW US
We love Instagram!
Please enter an Access Token on the Instagram Feed plugin Settings page.
MOST POPULAR
Popular posts at Bikesrepublic