The latest Malaysian motorcycling news
In the spirit of caring and sharing in conjunction with the Aidilfitri celebration that is just around the corner, Ducati Owners Club Malaysia (DOCM),...
Four months after Honda revealed the new generation 2021 X-ADV in Europe, the adventure scooter is now available in Malaysia at the price of...
Latest from around the globe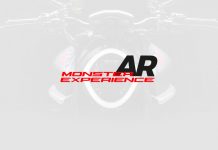 Thanks to augmented reality (AR) technology, you are now able to take a closer look at the all-new 2021 Ducati Monster via the Monster...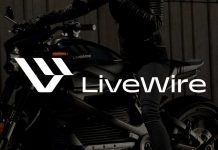 Harley-Davidson has officially launched 'LiveWire' as an all-electric motorcycle brand in an effort to push for electric mobility. Interestingly, the American company has done so...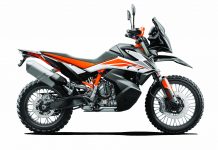 KTM is currently developing an all-new 750cc platform as part of the Austrian company joint venture with Chinese motorcycle manufacturer CFMoto. Report suggests KTM is...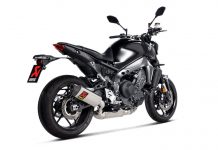 Akrapovic has put a smile on Yamaha MT-09 owners ever since the motorcycle introduction in 2016. However, the recent engine upgrades to 890cc compared to...
Where we've been, and the bikes we have tested
Let's face it, driving to and from the office is a pain in the behind, especially when you work in bustling cities like Kuala...
It's been a while since we tested a brand-new bike in the local market and today's special is brought to you by the great...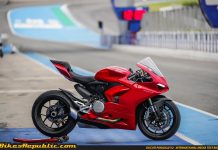 Turn five of the Jerez Angel Nieto circuit is a tricky one, especially for first timers. A fast flowing corner that suddenly tightens to...
When Boon Siew Honda (BSH) unveiled the first-ever Honda RS150R back in 2016, kapcai enthusiasts across the country were ecstatic to find a 150cc...
All the necessary riding tips brought to you from our veteran riders and industry experts.

We don't encourage riding a motorcycle with small children. But we also know that's unrealistic. So, it's better that we advise you to...
The motorcycle chain is the most common type of final drive. More specifically, it's known as the "roller chain." There are also different...
Singapore's social media influencer and blogger, Vaune Phan recently made the news for winning a defamation suit last December after a workshop messed up...
Touring bikes. Either you love them, or you haven't had the chance to try one to love them. For experienced sports bike riders, finding...
If you're looking to upgrade your lid, may we suggest some of the finest from Shark Helmets? At the Modenas Power Store Kota Damansara,...
COVID-19 and all phases of the Movement Control Order (MCO) have been tough for many folks here in Malaysia. That is why Shell wants...
The latest Motorsports news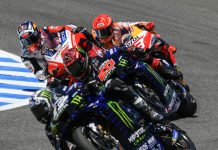 Fabio Quartararo opts for surgery after suffering arm-pump troubles during Sunday's MotoGP in Jerez. The Frenchman went from leading the race to finishing 13th place...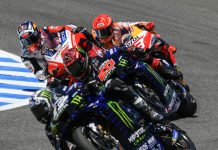 Fabio Quartararo shed some light on his decision to throw in the towel despite leading the first half of the race at the Spanish...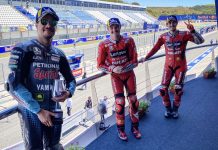 Jack Miller grab his first MotoGP win since 2016 Dutch GP after leading a Ducati one-two finish at Jerez. This is only the Australian second...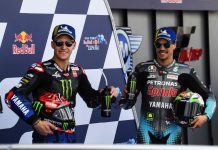 Fabio Quartararo recorded his second pole position of the season after setting the fastest time in Jerez ahead of former teammate Franco Morbidelli. The 21-year-old...
BIKE ACCESSORIES FOR SALE
Get the best deals on motorcycle parts, accessories and spares
MUST READ BIKE NEWS
Bike news you should know about
MOST INTERESTING BIKER
Bikers you should know about
WATCH OUR VIDEOS
Follow us on Youtube
LIKE US
Follow our adventures on Facebook
FOLLOW US
We love Instagram!
Please enter an Access Token on the Instagram Feed plugin Settings page.
MOST POPULAR
Popular posts at Bikesrepublic