The latest Malaysian motorcycling news
HJC Helmet Malaysia will be introducing their latest 2020 collection and you can expect a lot of good choices and varieties when they arrive...
Chinese New Year is happening this weekend and Petronas wants to make it extra special for everyone with their latest hashtag, #CelebrateLikeNeverBefore. From 23...
Latest from around the globe
Dubai is known for some of the world's most outrageously extravagant things from hotels to supercars, superbikes and many more but one particular Honda...
Ducati has unveiled their latest livery for their MotoGP race machine, the Ducati Desmosedici GP20 in Bologna, Italy last night. Dressed to impress, the...
A second teaser video regarding the highly anticipated Ducati Superleggera V4 was released on YouTube by V4Evo, an American company specializing in carbon fibre....
Triumph Motorcycles has announced two very special edition models added to their Tiger family which are the 2020 Triumph Tiger 1200 Desert and the...
Where we've been, and the bikes we have tested
The folks from Modenas and DRB-HICOM recently organised a media test ride to Port Dickson and Melaka for media members and influencers to test...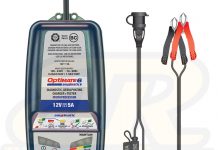 DO NOT take the battery for granted. The only sure and safe way is to use a smart charger. We've also put together...
Need to mount your smartphone or devices to your bike? Check out these products by OPTI-LINE. They are of high quality without costing...
It was right before Christmas of 2019 when TuneBoss Malaysia (FSR Technology) launched their latest performance ECU for the popular Yamaha YZF-R15. Unveiled in...
All the necessary riding tips brought to you from our veteran riders and industry experts.

We've published many riding tips previously. Here, we sum them up as 10 Steps to be a Better Rider. Keep these tips in...
Many modern motorcycles are equipped with electronic rider assist systems. These systems include ABS and traction control. But why do we still crash? The...
The 2020 Honda CBR1000RR-R Fireblade shows the makers determination in winning the WorldSBK title. Here are some photos of the bike courtesy of...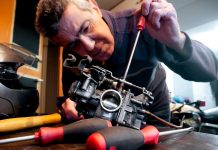 Carrying out motorcycle maintenance by yourself is fun. There are many things you could learn. It gives you a sense of achievement and...
If you happen to own any of the Modenas bike models like the V15, Pulsar NS160, NS200, RS200, or the Dominar D400, finding authorised...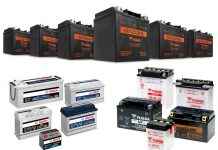 A motorcycle battery doesn't last forever. But what causes it to die? We touch on why a battery degrades over time. We touched on...
The latest Motorsports news
Ducati has unveiled their latest livery for their MotoGP race machine, the Ducati Desmosedici GP20 in Bologna, Italy last night. Dressed to impress, the...
It's hard to deny how the Petronas Yamaha Sepang Racing Team made their mark during their very first year in MotoGP. Last season was...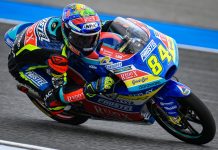 It's a sad day for Moto3 as one of their starts, Jakub Kornfeil, announces his retirement out of nowhere. The announcement was posted on...
MotoGP 2020 is just around the corner and Sepang International Circuit (SIC) is already started selling the tickets for the 2020 Shell Malaysia Motorcycle...
MUST READ BIKE NEWS
Bike news you should know about
MOST INTERESTING BIKER
Bikers you should know about
WATCH OUR VIDEOS
Follow us on Youtube
LIKE US
Follow our adventures on Facebook
FOLLOW US
We love Instagram!
MOST POPULAR
Popular posts at Bikesrepublic