The latest Malaysian motorcycling news
There's a rumble in the Malaysian urban jungle saying that the distributorship of the Husqvarna motorcycle brand will be changing hands and the new...
The very first and probably only Ducati Superleggera V4 has landed in Malaysia and for those who are interested to buy it, you're out...
Latest from around the globe
While most of us are still on the fence regarding the 2021 Kymco DT X360 adventure scooter, Kymco also introduced its first three-wheeler in...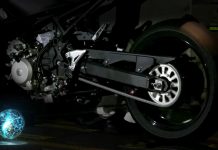 2021 will mark the year that'll most likely shift the paradigm of motorcycling into the newer and cleaner age thanks to hybrid technology and...
Kymco introduced a bunch of new models and concepts yesterday at the 2020 Kymco "Time to Excite" presentation, and the one that we've been...
The second final 2021 Ducati World Premiere web series presented us with the very special and limited 2021 Ducati Diavel 1260 Lamborghini edition, a...
Where we've been, and the bikes we have tested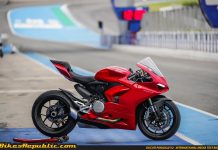 Turn five of the Jerez Angel Nieto circuit is a tricky one, especially for first timers. A fast flowing corner that suddenly tightens to...
When Boon Siew Honda (BSH) unveiled the first-ever Honda RS150R back in 2016, kapcai enthusiasts across the country were ecstatic to find a 150cc...
The 2019 Kawasaki Ninja ZX-10RR is a homologation special for World Superbike Championship racing. It's limited to only 500 units. We came away...
Touring bikes. Either you love them, or you haven't had the chance to try one to love them. For experienced sports bike riders, finding...
All the necessary riding tips brought to you from our veteran riders and industry experts.

We don't encourage riding a motorcycle with small children. But we also know that's unrealistic. So, it's better that we advise you to...
The motorcycle chain is the most common type of final drive. More specifically, it's known as the "roller chain." There are also different...
The battle against COVID-19 here in Malaysia is tougher than ever and the folks over at the Modenas Power Store in Kota Damansara are...
The weekend is upon us and when it's time to saddle up on your beloved motorcycles, several questions come to mind. Where to ride?...
Kapcai Custom is all about being wholesome in the Malaysian moped community and their first every charity ride during RMCO showcases the other aspect...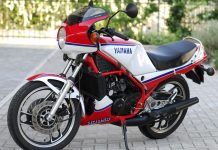 The powervalve opened up a whole new performance envelope for two-strokes, especially the YPVS. But what is a powervalve? And no, the RX-Z...
The latest Motorsports news
It was an epic MotoGP weekend yesterday as Ducati finally won its first constructors' world championship title since 2007. Miguel Oliveira (Red Bull KTM...
After a heart-stopping battle in Moto3 where Albert Arenas was crowned the Moto3 world champion, the final Moto2 commenced with a hard battle between...
Portimao, Portugal saw the crowning of the 2020 Moto3 world champion after Albert Arenas (Gaviota Aspar Team Moto3) crossed the chequered flag in P12....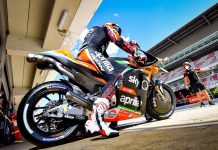 It has become known that Aprilia is looking hard for a replacement to ride their 2021 Aprilia RS-GP in the MotoGP 2021 season. After...
BIKE ACCESSORIES FOR SALE
Get the best deals on motorcycle parts, accessories and spares
MUST READ BIKE NEWS
Bike news you should know about
MOST INTERESTING BIKER
Bikers you should know about
WATCH OUR VIDEOS
Follow us on Youtube
LIKE US
Follow our adventures on Facebook
FOLLOW US
We love Instagram!
Please enter an Access Token on the Instagram Feed plugin Settings page.
MOST POPULAR
Popular posts at Bikesrepublic