The latest Malaysian motorcycling news
The second stage of the MCO (Movement Control Order) which has started from yesterday until 14 April 2020 will see PDRM being stricter than...
The Modenas Power Store Kota Damansara will be opening its doors for service operations starting tomorrow (3 April 2020) from 9.00 am to 4.00...
Latest from around the globe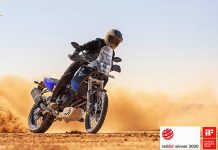 Shortly after taking home the prestigious iF Design Award, the beautiful Yamaha Ténéré 700 got hold of another prized recognition in the form of...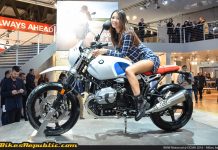 BMW Motorrad has announced that they won't be participating in this year's Intermot and EICMA shows at the end of the year. Due to...
Honda has been aggressively advertising their latest and road-legal superbike, the Honda CBR1000RR-R Fireblade SP. Pair that with their very own MotoGP world champion,...
There are many methods on how authorities around the world to get their people to stay at home during this Coronavirus or COVID-19 pandemic....
Where we've been, and the bikes we have tested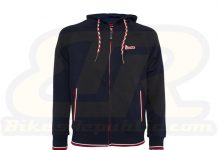 The Vespa brand has long been associated with style, fun and practicality. Its name means "Wasp" in Italian. Official and genuine Vespa merchandize...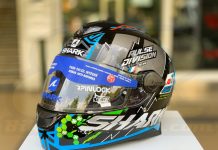 The SHARK Skwal 2 is about performance and safety. Its shape gives the helmet supreme stability and quietness. The new interior provides even...
The SHARK D-Skwal 2 is derived from the Skwal 2. The helmet has plenty of features for performance and comfort. It provides great...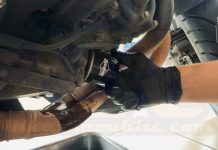 The PUTOLINE HF204 oil filter has a very high quality. The filter meets or even exceeds OEM specs. Its performance is something we've...
All the necessary riding tips brought to you from our veteran riders and industry experts.

A neglected chain not only shortens its lifespan, it also robs engine power and the engine consumes more fuel. The chain needs to...
Going too fast into a corner happens to every biker. But you can get away with it. Practice these steps and you'll come...
Kawasaki consistently produced motorcycles that stir up the market. The Big Green Machine's approach has always been about raw power and speed. This...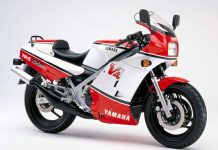 The Yamaha brand is synonymous with revolutionary styling, great handling and innovation. They have made a number of legendary bikes over the years. ...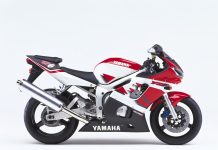 The Yamaha brand is synonymous with revolutionary styling, great handling and innovation. They have made a number of legendary bikes over the years. ...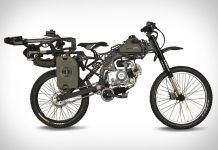 No, the world will not end with Covid-19. But what if the apocalypse happens in the future? What bikes can continue to run...
The latest Motorsports news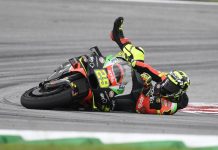 The verdict is out folks. Aprilia's Andrea Iannone won't be able to compete in MotoGP as FIM slaps him with an 18-month ban. Having...
One of the best ways to promote a certain bike is to organize a one-make race and that's exactly what Kawasaki Motors Japan plans...
The COVID-19 pandemic has affected a lot of folks around the world, including major motorsports organisations like MotoGP. With so many cancellations and postponements...
Suzuki is celebrating its official 100th anniversary this year and to kick things off, they've unveiled their latest 2020 Suzuki GSX-R1000R offering with MotoGP...
BIKE ACCESSORIES FOR SALE
Get the best deals on motorcycle parts, accessories and spares
MUST READ BIKE NEWS
Bike news you should know about
MOST INTERESTING BIKER
Bikers you should know about
WATCH OUR VIDEOS
Follow us on Youtube
LIKE US
Follow our adventures on Facebook
FOLLOW US
We love Instagram!
MOST POPULAR
Popular posts at Bikesrepublic