The latest Malaysian motorcycling news
The first round of the Malaysia Superbike Championship (MSC) or MSBK is ready for its first-ever triple-header weekend happening next weekend from 25-27 September...
As part of their efforts to provide the best aftersales services, Modenas has expanded its network in the East Coast region of Malaysia by...
Latest from around the globe
Just when you thought that the 2021 Benelli 1200GT was going to be the new 'bad boy' of sport-touring, out comes the 2021 CFMoto...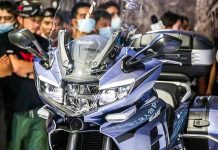 Say what you want about Chinese bikes, but they're making some interesting moves this year, including Benelli, an Italian manufacturer owned by China's QJ...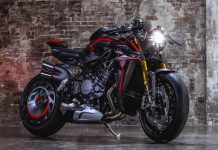 Last week, we got to know that QJ Motors, Benelli's parent company in China, will be launching its own version of an inline-four engine...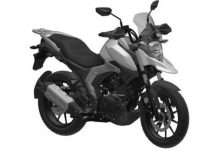 The official announcement of Kawasaki Motors Malaysia (KMSB) to Suzuki Malaysia Sdn Bhd is just around the corner and a lot of Malaysians are...
Where we've been, and the bikes we have tested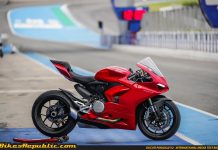 Turn five of the Jerez Angel Nieto circuit is a tricky one, especially for first timers. A fast flowing corner that suddenly tightens to...
When Boon Siew Honda (BSH) unveiled the first-ever Honda RS150R back in 2016, kapcai enthusiasts across the country were ecstatic to find a 150cc...
The 2019 Kawasaki Ninja ZX-10RR is a homologation special for World Superbike Championship racing. It's limited to only 500 units. We came away...
Touring bikes. Either you love them, or you haven't had the chance to try one to love them. For experienced sports bike riders, finding...
All the necessary riding tips brought to you from our veteran riders and industry experts.

We don't encourage riding a motorcycle with small children. But we also know that's unrealistic. So, it's better that we advise you to...
The motorcycle chain is the most common type of final drive. More specifically, it's known as the "roller chain." There are also different...
Modenas Power Store Kota Damansara (Bikes Republic Sdn Bhd) recently showed their support for fellow bikers from the Dominar 400 Club Malaysia (D4CM). With...
Kapcai Custom is all about being wholesome in the Malaysian moped community and their first every charity ride during RMCO showcases the other aspect...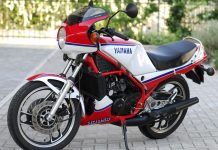 The powervalve opened up a whole new performance envelope for two-strokes, especially the YPVS. But what is a powervalve? And no, the RX-Z...
There's a saying "light is right." Instead, we are always too engrossed with horsepower. Let's talk about power-to-weight ratio in this article. We're all...
The latest Motorsports news
If you think that the 2020 MotoGP championship season is pretty exciting, then yesterday's round in Misano should take you over the top as...
The first round of the Malaysia Superbike Championship (MSC) or MSBK is ready for its first-ever triple-header weekend happening next weekend from 25-27 September...
It's the second MotoGP weekend in Misano but before the rest of the MotoGP grid can have their time at the iconic track, Aprilia...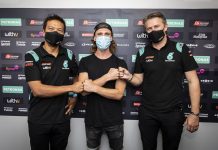 It was a good weekend for the Petronas Sprinta Racing squads throughout all three categories in MotoGP and to ensure that they will be...
BIKE ACCESSORIES FOR SALE
Get the best deals on motorcycle parts, accessories and spares
MUST READ BIKE NEWS
Bike news you should know about
MOST INTERESTING BIKER
Bikers you should know about
WATCH OUR VIDEOS
Follow us on Youtube
LIKE US
Follow our adventures on Facebook
FOLLOW US
We love Instagram!
MOST POPULAR
Popular posts at Bikesrepublic