It is difficult to start an article about Brembo because the brand does not need an introduction.
Being at the very top of braking technology in all classes, Brembo knows what is best for a motorcycle.
The company has never stopped innovating and many a rider can probably credit the company for saving their lives once, twice or more.
And the innovation has continued for 2024 with the introduction of two new callipers:
GP4-MotoGP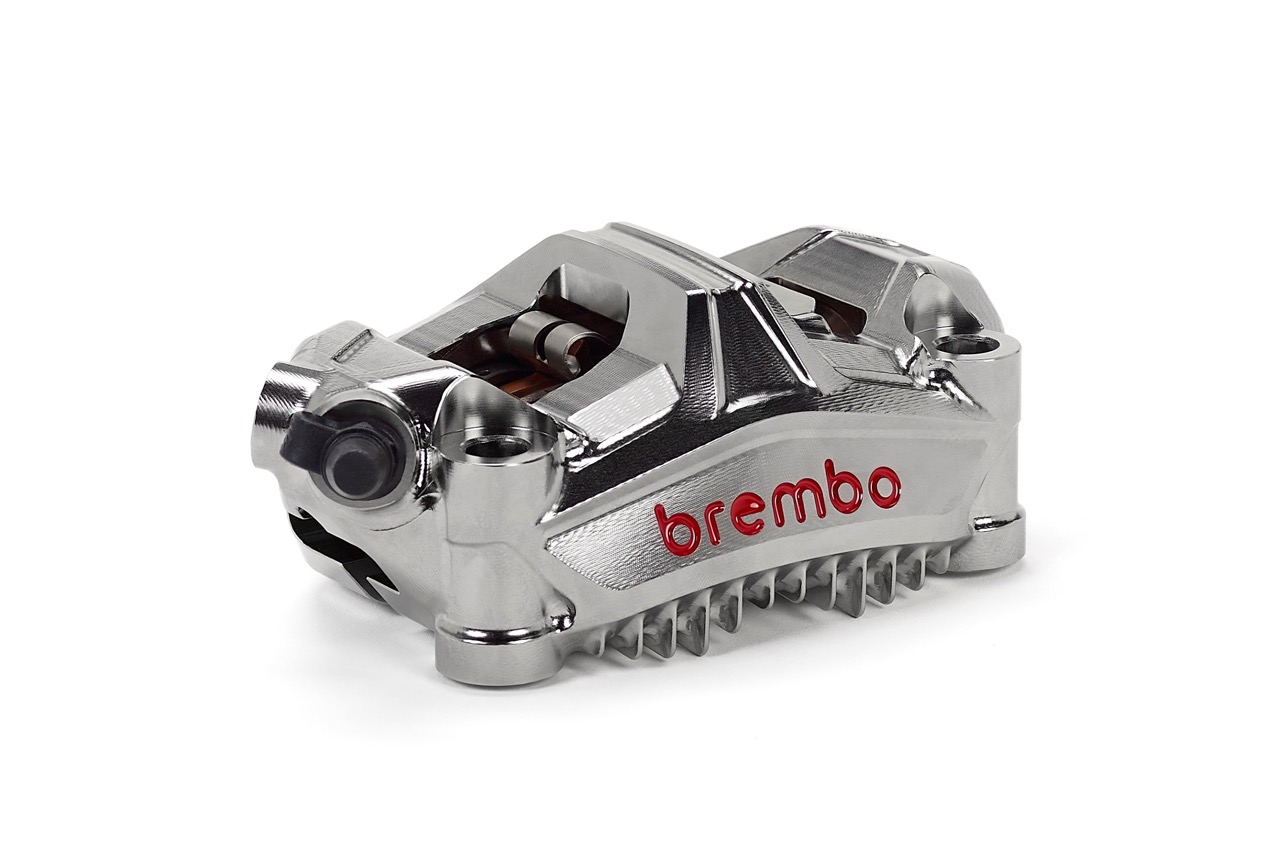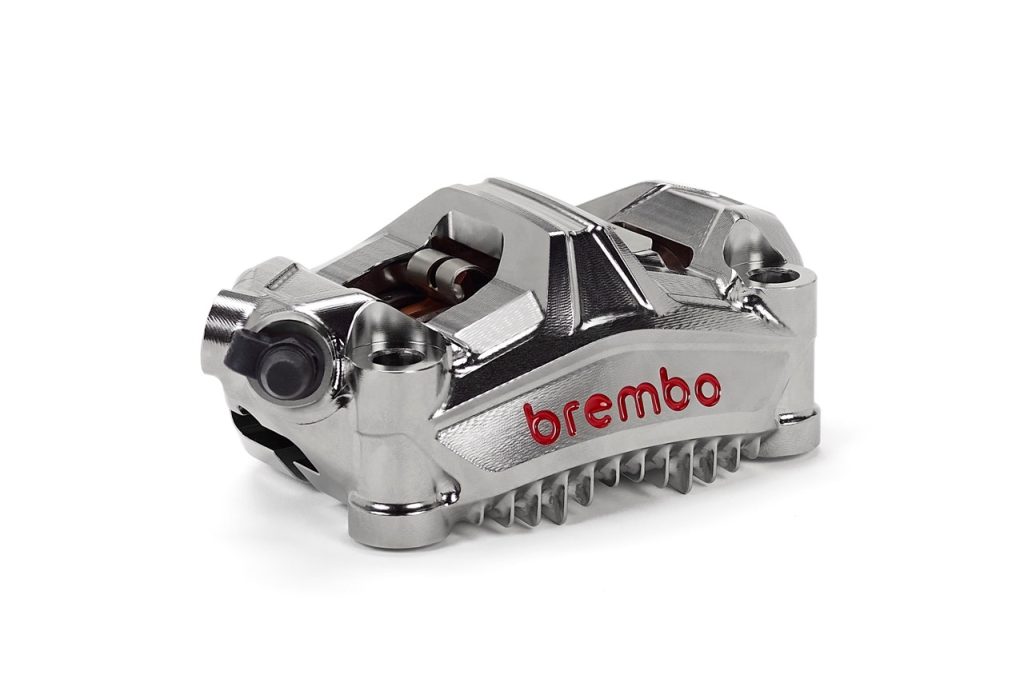 This is the latest in the GP4 family and is available in 100mm fixing version and with four-pistons.
According to Brembo, the new GP4-MotoGP boasts exceptional performance achieved through an oblique pad slide which is typical of MotoGP callipers. This allows for greater braking power without using excessive force on the lever. This is also said to have a greater anti-drag effect with instant pads release and less pad wear.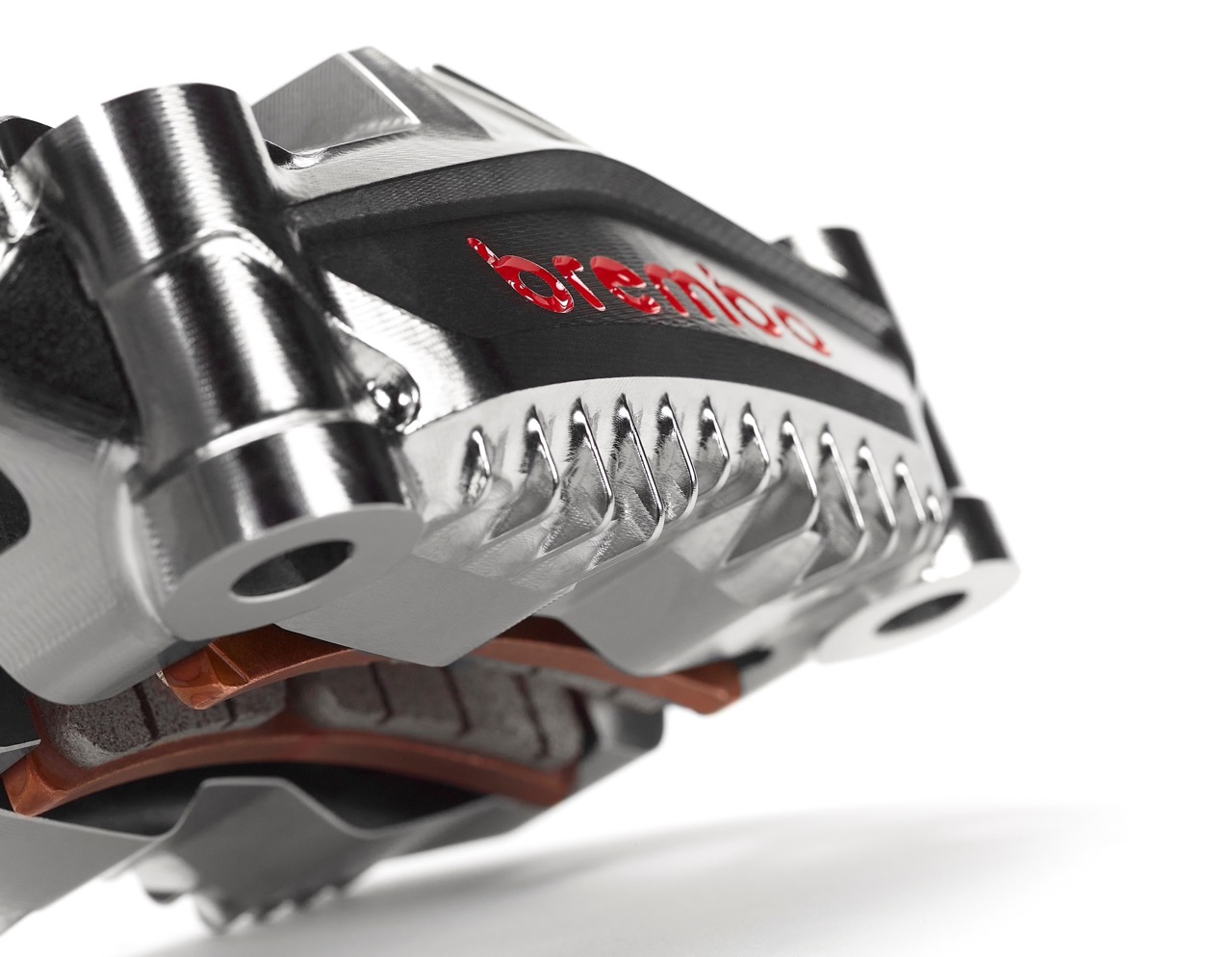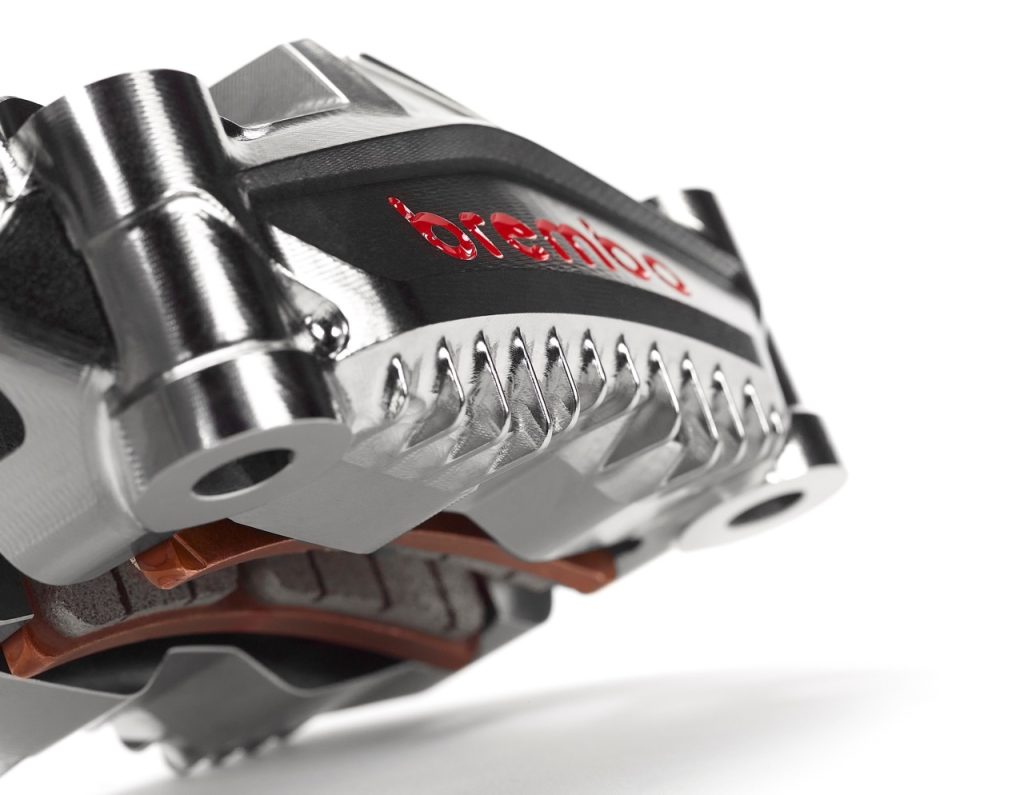 If you are wondering why the design of the calliper looks a little unconventional, well those ventilation fins on the outer body help to manage heat and keep the calliper cool. There are also new racing pistons as well and this too needs to be cooled, which is achieved by the ventilation fins.
Of course the best way to cool brakes is the movement of the bike, but these fins also cool the callipers via rotational-induced air movement of the discs and the wheel.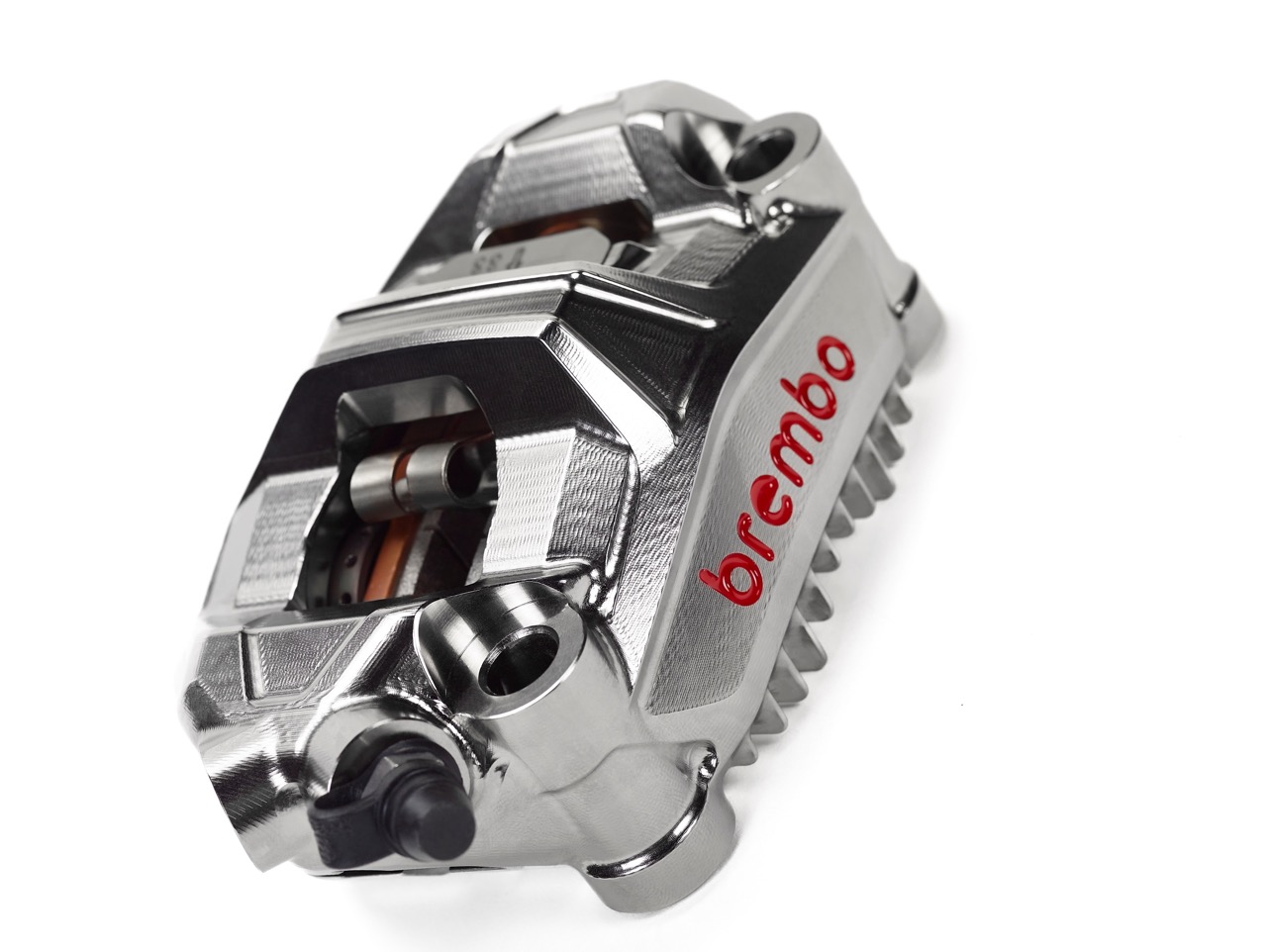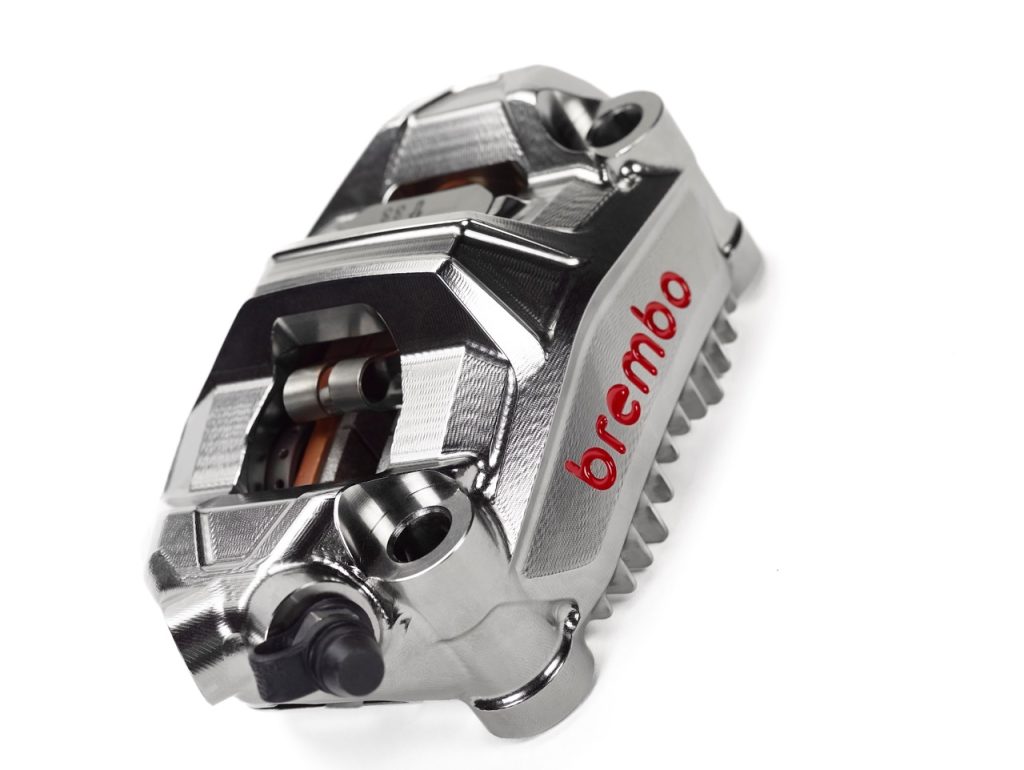 But there is no denying that those fins also make the calliper look exceptionally cool.
And just like the Brembo callipers used at the top tier of racing in MotoGP and SBK, the new monobloc calliper is machined from a solid billet of aluminium.
The main benefit of machining from solid is that it offers greater resistance even in extreme operation and this improves the performance of the entire braking system without compromising on durability.
Hypure 
Specifically tailored for high-performance bikes, the Hypure is said to boast "unparalleled performance and a boundary-breaking design".
The Hypure is also 10% lighter than the next closest Brembo calliper, making it the lightest calliper in its class.
One of the key benefits of the Hypure is its ability to transfer heat which allows for consistent braking performance. 
The patented spring/pad/pin system along with a specially crafted bearing surface between the calliper and pad is said to minimise residual torque.
And if you are wondering what Hypure means, it is said to reflect Brembo's innovative spirit – Hyper and Pure.
It is not known which bikes will feature these callipers right out of the factory floor, but one thing is for sure though they look seriously cool.