It was right before Christmas of 2019 when TuneBoss Malaysia (FSR Technology) launched their latest performance ECU for the popular Yamaha YZF-R15. Unveiled in conjunction with their Track Experience and Track Day at the Sepang International Circuit, we got to test out what the new TuneBoss ECU is all about.
The folks from TuneBoss Malaysia were kind enough to prepare a few bikes for members of the media to test out at the North Track configuration of SIC. We started things off with the standard Yamaha R15 before heading out again with the same bike fitted with the new ECU and finishing the day onboard another special R15 with Stage 1 TuneBoss Bolt-On upgrades.
First and foremost, the Yamaha R15 in standard form was already a fun package to ride on when we first tested it out earlier last year. With this new performance ECU, TuneBoss is confident that their new unit will provide a livelier riding experience in the form of 'Plug and Play'. Very simple. No fuss, no muss.
Just by switching out the stock ECU with the new TuneBoss unit alone gave the bike a slight increase in performance, especially in acceleration. It was noticeable when exiting corners and throughout the mid-range. You can see from the graph that the new TuneBoss ECU for the Yamaha R15 is not just based on 'feeling' alone but proven with hard data to back up their claim.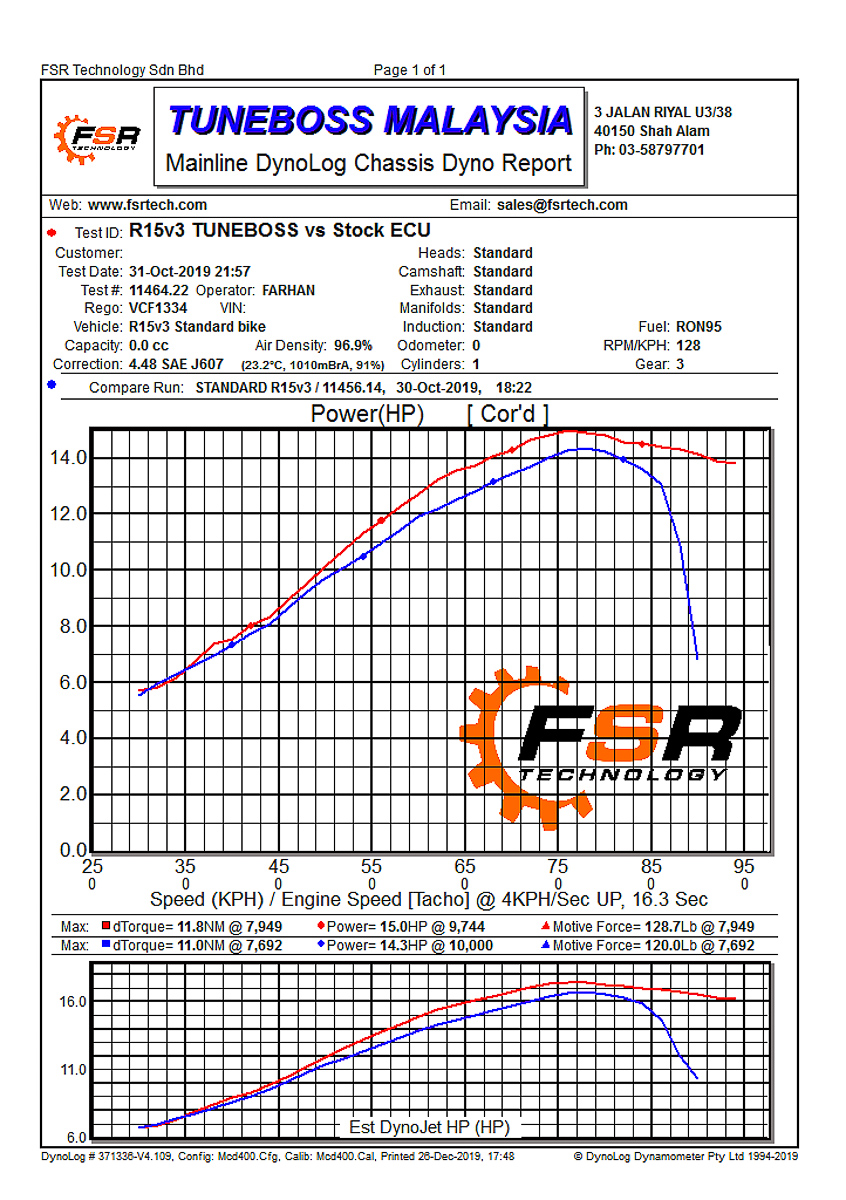 In other words, the new ECU offers better acceleration and less time to reach the bike's top speed when we tested it out in the track's front straight. For those who are interested in squeezing out more power from their machines, an ECU upgrade is definitely a must apart from other more popular options like a full system performance exhaust kit and better filter and intake.
The second Yamaha R15 fitted with all three stated above plus a quickshifter further cemented the idea of a more powerful R15. While you can actually see that the new ECU offers an extra horsepower and torque delivery throughout the rev range just by swapping out the stock unit, the second Yamaha R15 with TuneBoss' Stage 1 Bolt-On kit kick things up a notch to around 16hp at an even higher rev range of 11,400rpm.
Their stage 1 kit which consisted of a reassembled engine with tighter tolerances, high flow exhaust and air filter, TuneBoss quickshifter kit (ShiftBoss), and of course, the new ECU, provided massively noticeable enhancements in acceleration as well as top speed for the Yamaha R15. Just when you think you can't have more fun on the R15, TuneBoss proved us wrong with this bad boy.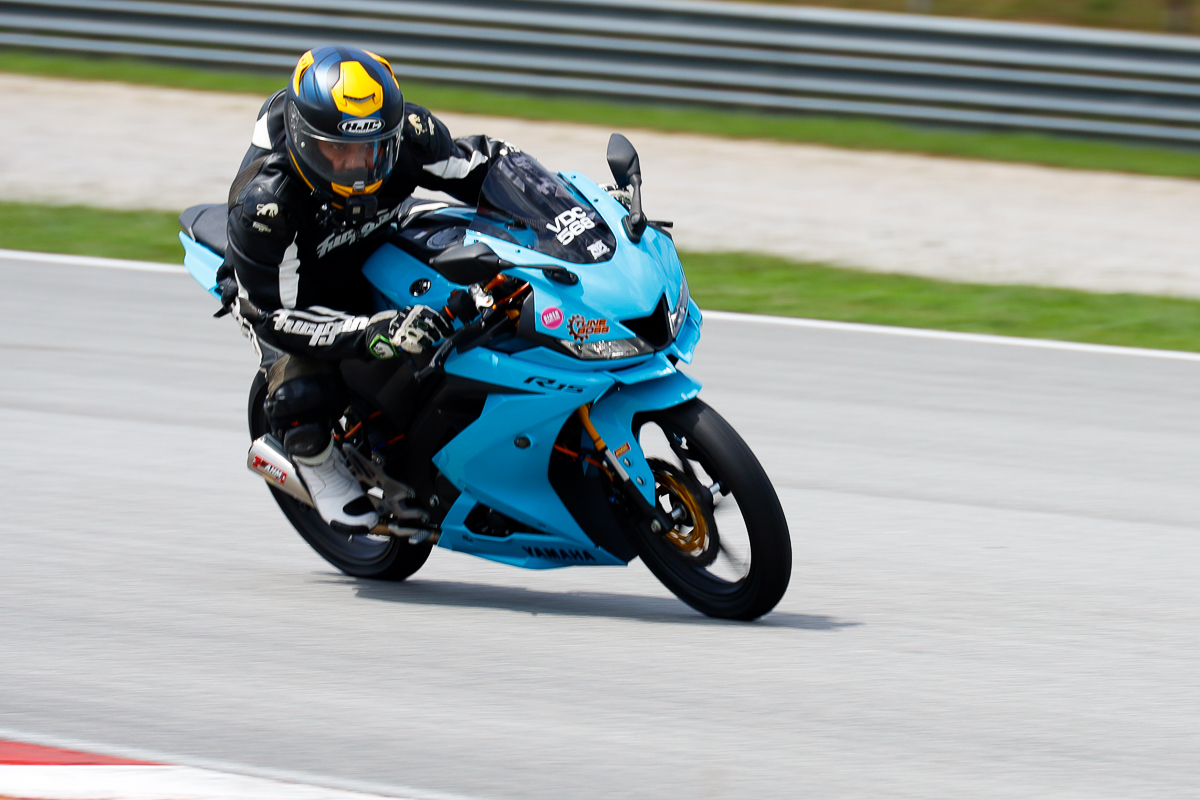 For those of you who are interested, the TuneBoss ECU unit for the Yamaha R15 is available at all of their authorised dealers at RM699. We recommend that you head to any of their authorised dealers to fully explore what can be done to further upgrade your machine through their various offerings for a selection of bikes, from the R15, Y15ZR, R25, Honda RS150R, and more.
They're also planning to launch a high-performance camshaft for the R15 in the near future, so keep an eye out for that one as well. The new TuneBoss ECU definitely gets two thumbs up from us.
Yamaha YZF-R15: Test & Review – "Great stuff in a small package"