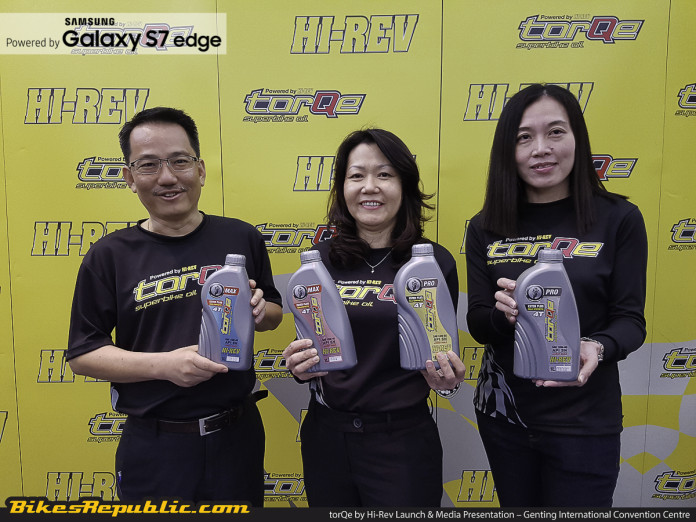 New and specially developed torQe Superbike Oil by Hi-Rev introduced at RM50 and RM75.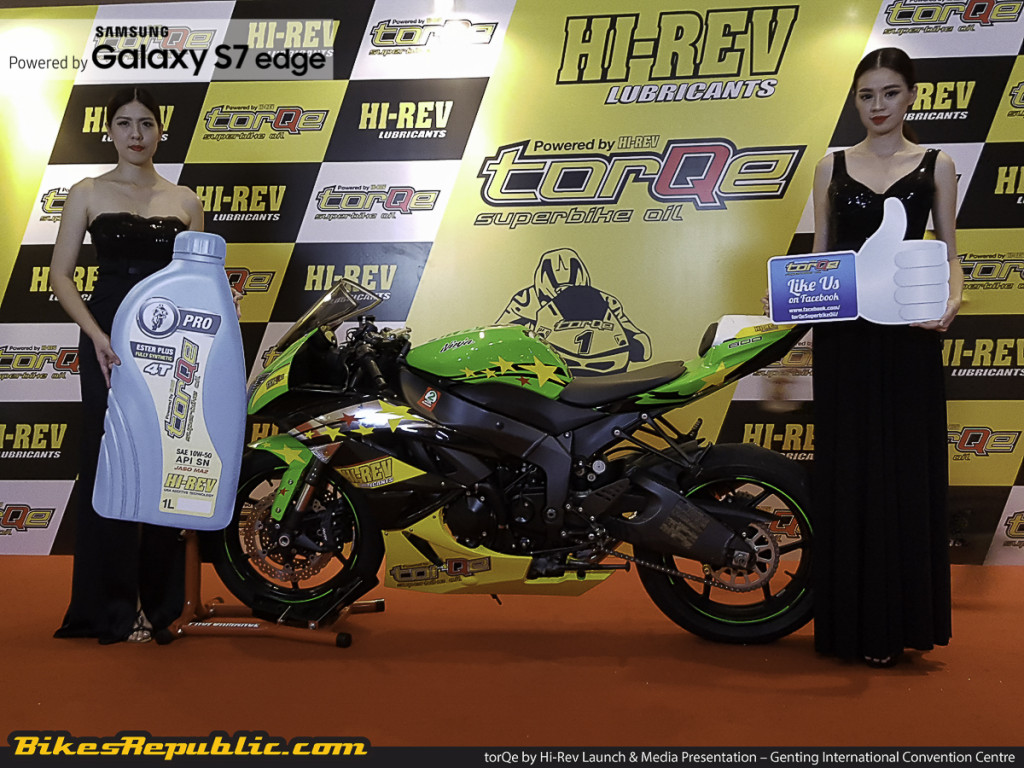 Posim Petroleum Sdn Bhd (Posim), the firm responsible for manufacturing and marketing the Hi-Rev brand of oils, has expanded its product line up after introducing the new torQe Superbike Oil brand.
Positioned as a premium product, the new brand's line of 4T motorcycle engine lubricants was introduced during a special press presentation held in the Genting International Convention Centre last weekend. Leading this was Posim's general manager Valerie Poon, along with marketing manager Kenny Chuah and technical manager Lee Chin Wen.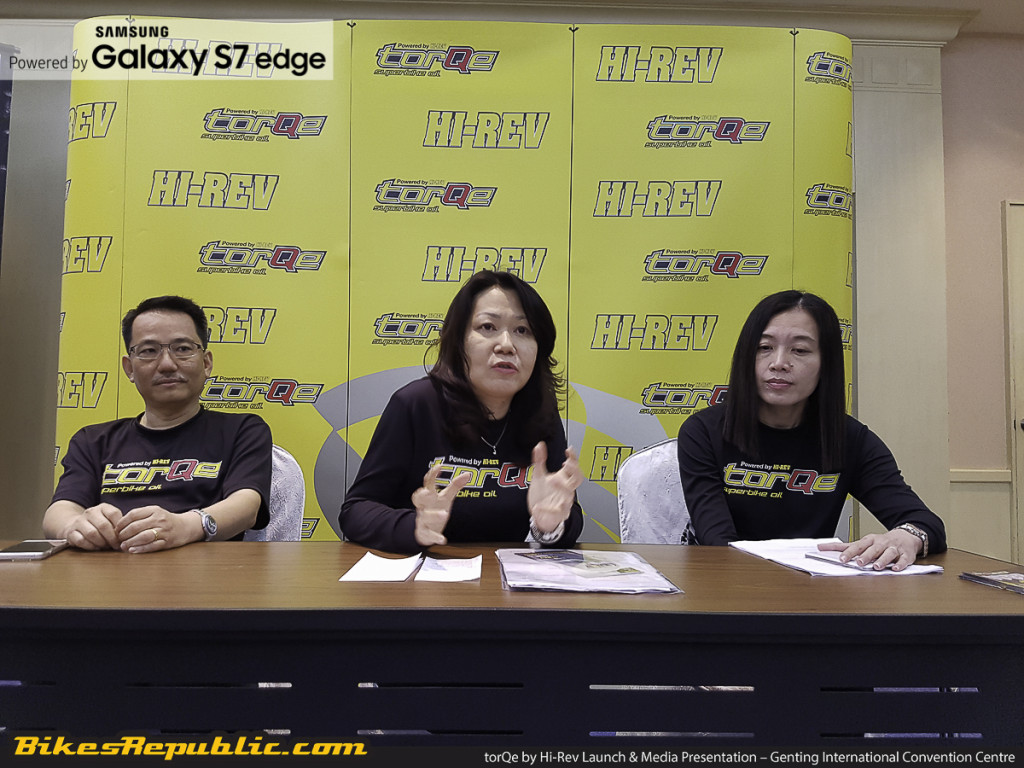 Using the firm's vast experiences spanning more than two decades in developing the Hi-Rev brand, Valerie states that the torQe premium range of 4T oils were developed especially for large-capacity motorcycles. It features a special heat stabilisation formula designed to reduce thermal stresses typically faced by any large-capacity motorcycle engine as well.

Notably, torQe was developed for compatibility with a number of engine types ranging from air-cooled to liquid-cooled, and for mills using both dry- and wet-clutch types as well. Technical manager Lee Chin Wen further noted the 4T oil's specific development for Asian climates as a result of research and development efforts that lasted over a year.
One of torQe's key ingredients is its unqiue 'Ester Plus' base oil. It plays a key role in granting the special formula's heat stabilisation abilities. Chin Wen further highlighted its importance in combating our climate's heat which causes reduced oil viscosity that impedes a motorcycle engine's performance.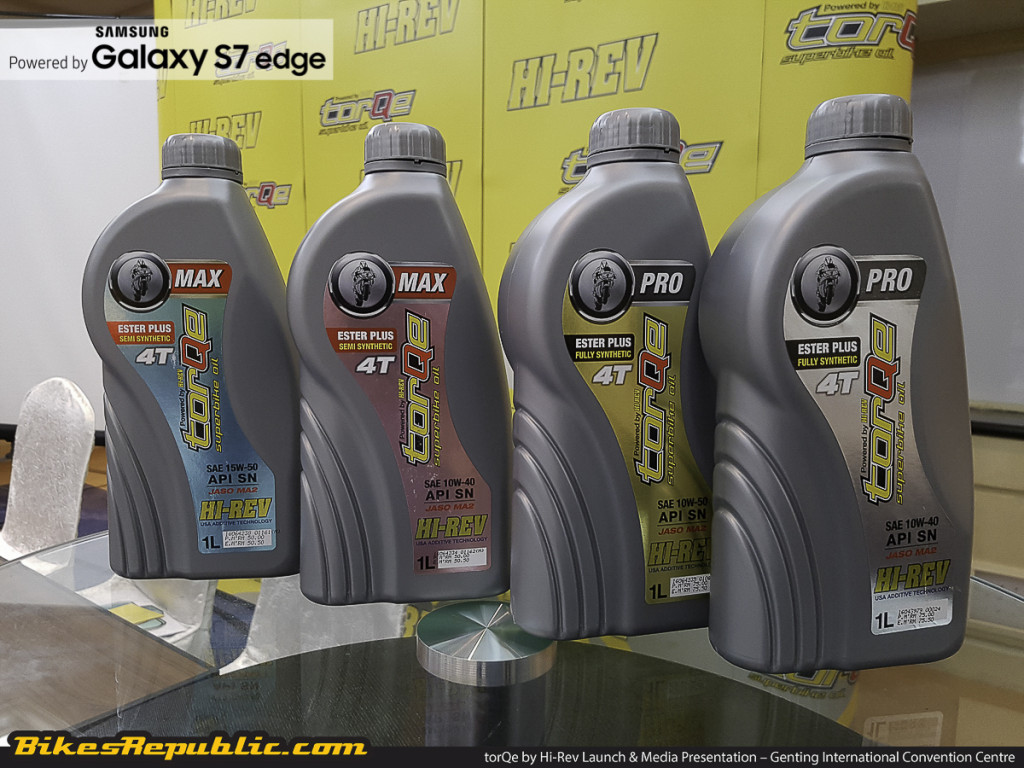 torQe is available in 'Max' semi-synthetic and 'Pro' fully-synthetic versions across four viscosity grades. The torQe Max semi-synthetic series is available in 10W40 and 15W50 grades whilst the torQe Pro fully-synthetic series can be had in 10W40 and 10W50 grades.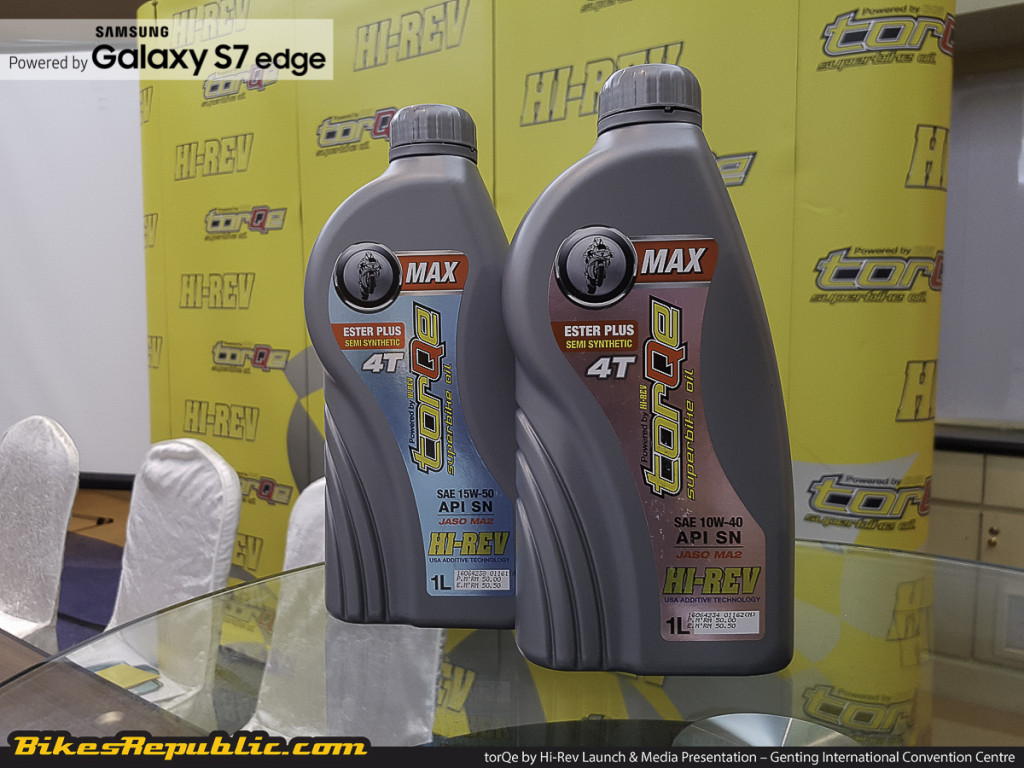 "We've already held a soft launch for the torQe Pro 10W40 fully-synthetic oil during Chinese New Year earlier this year. Since then, we've received generally positive feedbacks from our customers with its performance," said marketing manager Kenny Chuah during the presentation.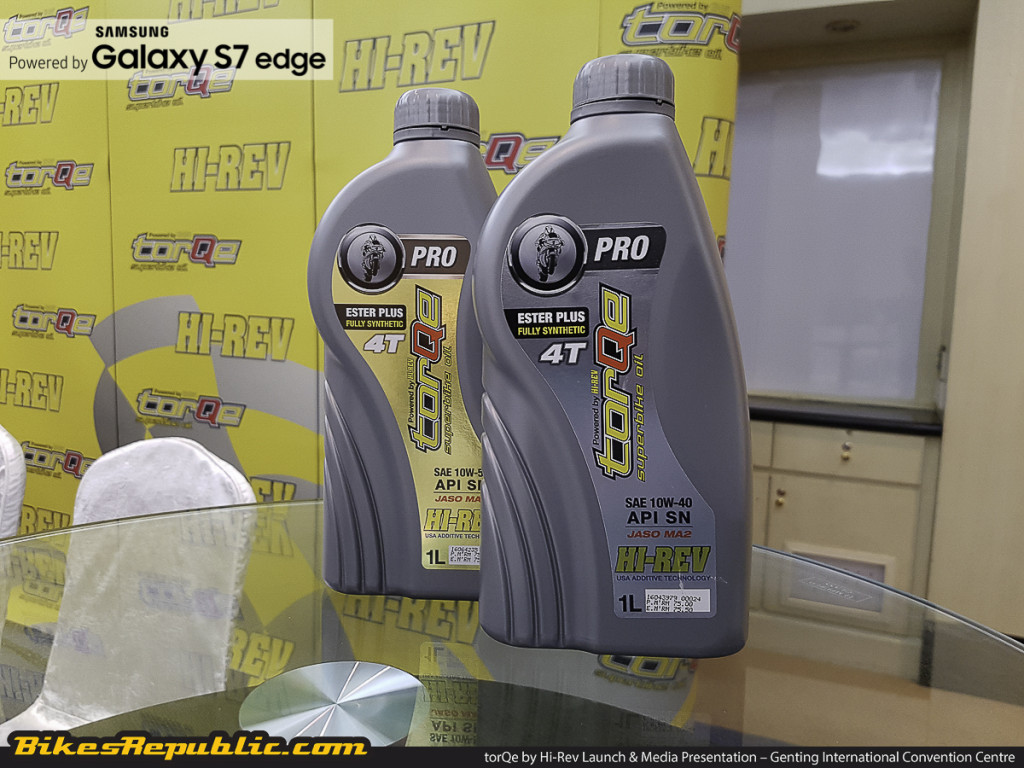 The recent launch saw Posim officially introducing the torQe Max 10W40 and 15W50 plus the torQe Pro 10W50 grades alongside the torQe Pro 10W40 launched earlier. Each 1-litre bottle of semi-synthetic oil is priced at RM50 whilst the fully-synthetic series is priced at RM75 instead for each 1-litre bottle.
The execs from Posim were keen to highlight the new oil series' availability in over 100 partnering stores nationwide currently and through the Hi-Rev Junction online e-store at www.hi-rev.com.my. As part of its promotional efforts, each purchase of a four-litre pack comes with premium free gift.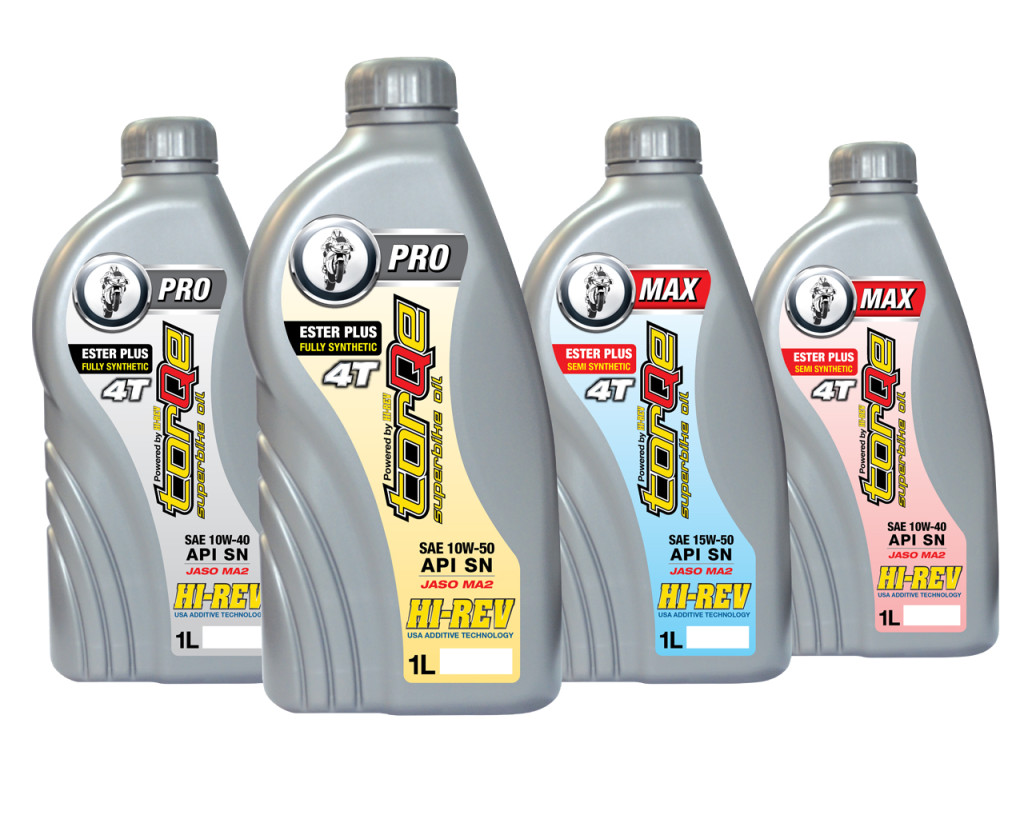 Kenny adds that Posim is planning other promotional efforts for the torQe Superbike Oil series as well. These include educational programs for its dealers and supporting motorcycle convoys amongst others.
Presently, the torQe Superbike Oil series is available exclusively in the Malaysian market. However, Posim did stated its plans in expanding the new premium motorcycle oils brand further into the other markets within the Asian region in its foreseeable future as well.