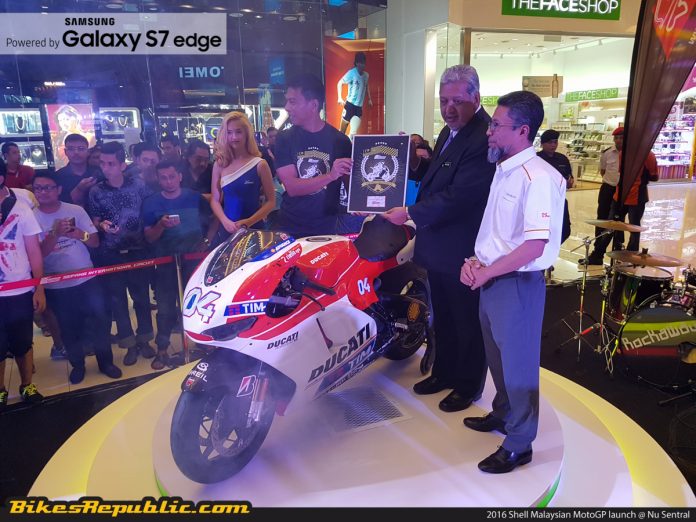 2016 Shell Malaysian MotoGP officially launched by SIC.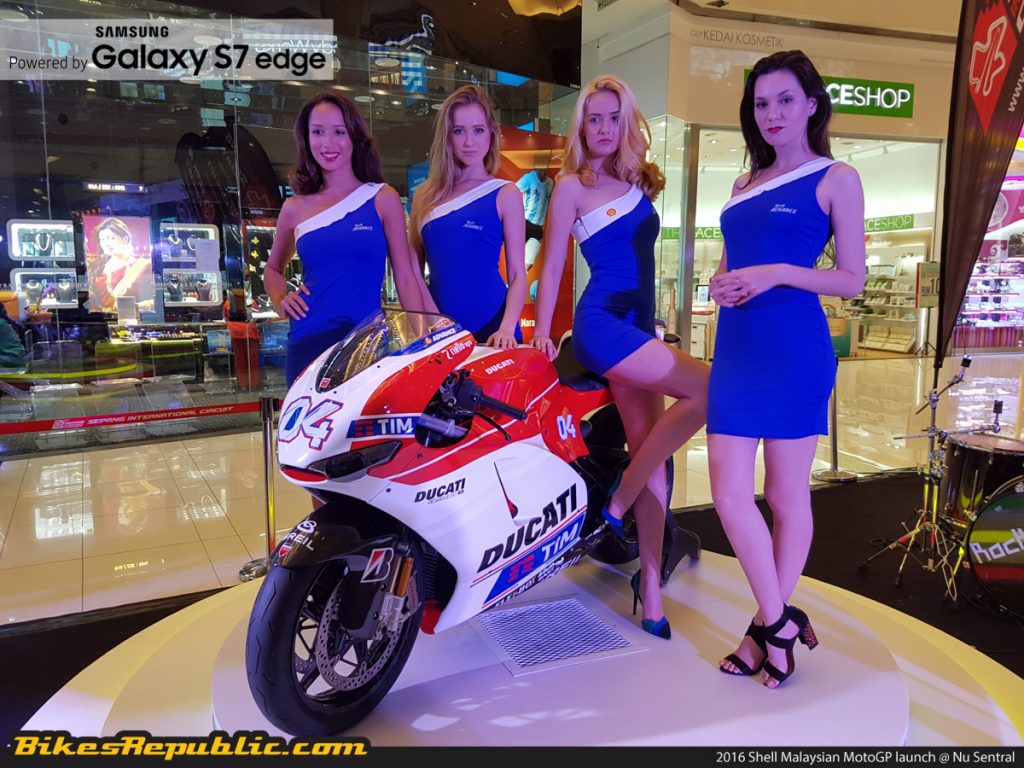 The Sepang International Circuit (SIC) marked the official launch of the 2016 Shell Malaysian MotoGP race weekend yesterday in a special ceremony held in Nu Sentral, Kuala Lumpur.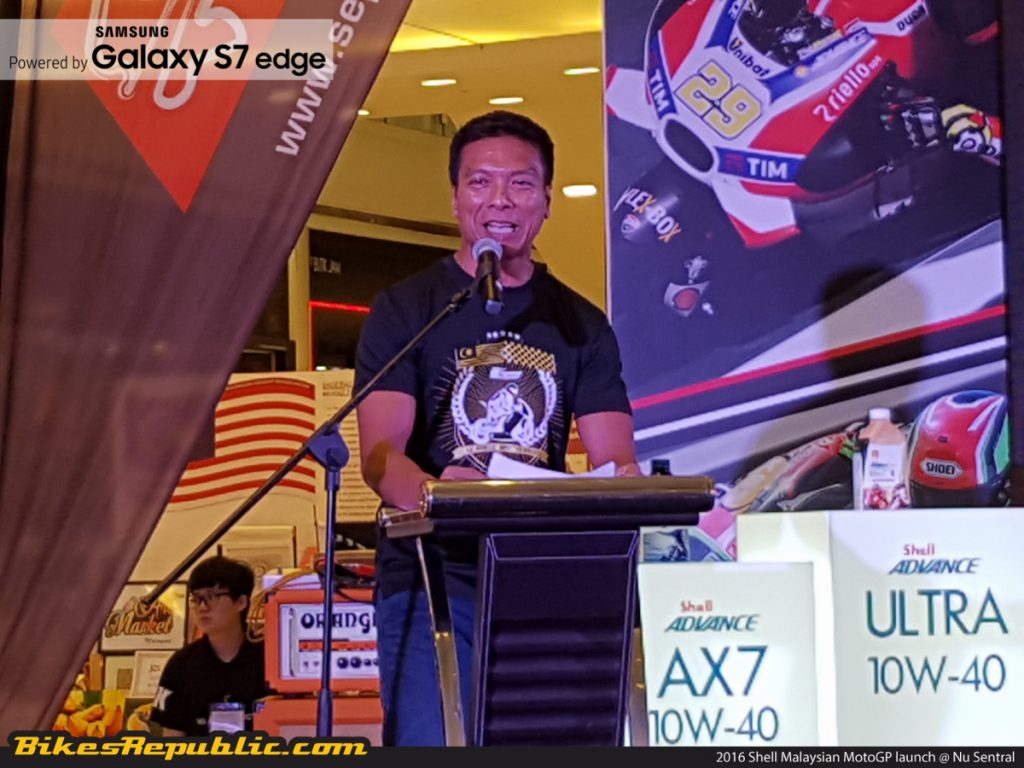 Present here was SIC CEO Dato' Razlan Razali, as well as Shell Malaysia's Local Senior Downstream Representative Huzani Husain. The latter's presence once again marked the leading oil and gas firm's continued support for the annual motorsport event.
This year, the 2016 Shell Malaysian MotoGP weekend runs from Oct 28 to Oct 30 where it stands as the 17th round in the 2016 season's 18-round calendar. As always, SIC has kicked things into high gear and fans can expect plenty of on- of off-track excitement as always.
Shell Malaysia has also kicked off its own promotional program through its specially designed and limited edition Shell Advance lubricants pack. (Click here to know more and how you can win free tickets to the race weekend too!)
Mega MotoGP Carnival and more
Just like last year, SIC will host yet another round of its Mega MotoGP Carnival throughout its Mall Area. A total of 80 booths have been confirmed and features a number of big names and brands from the two-wheeled industry.
Highlights here include manufacturers such as BMW Motorrad, Kawasaki, Ducati, Yamaha, KTM and Honda. These manufacturers' presence will be bolstered further by the presence of other related names such as title sponsors Shell, GIVI, Shark Helmets and Red Bull.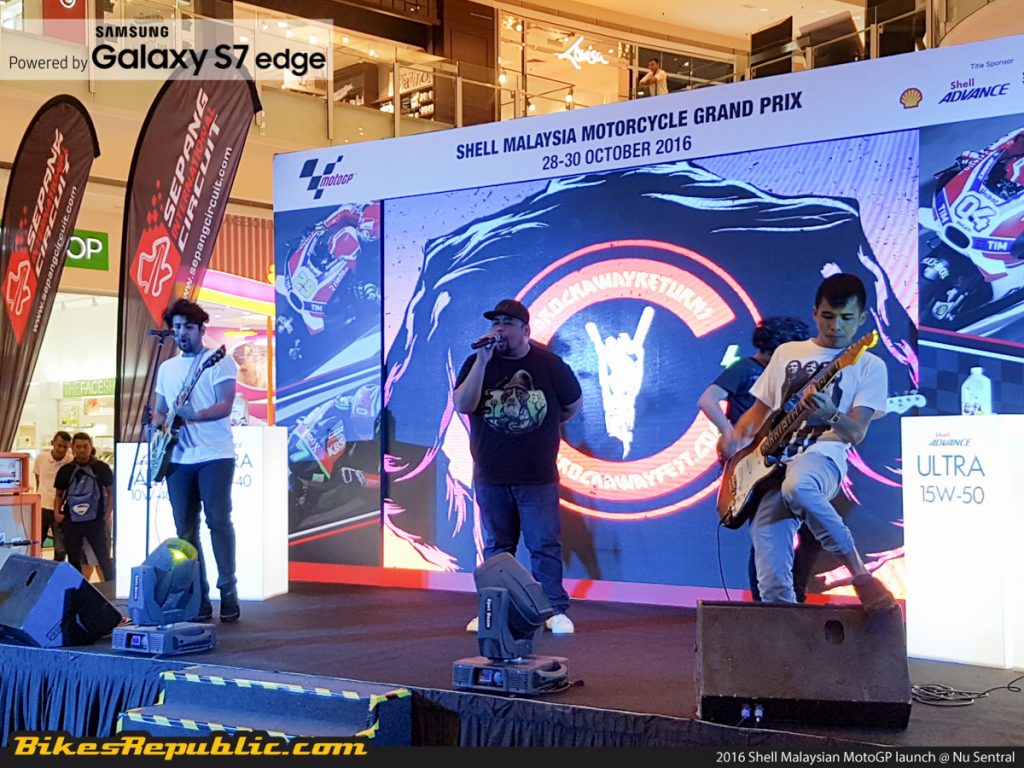 Other long-running activities such as the meet-and-greet with riders remains a mainstay. However, SIC have gone to the extent of organising two special additions – the 'Watch the Race from the Sky' program plus the Rockaway Festival 2016.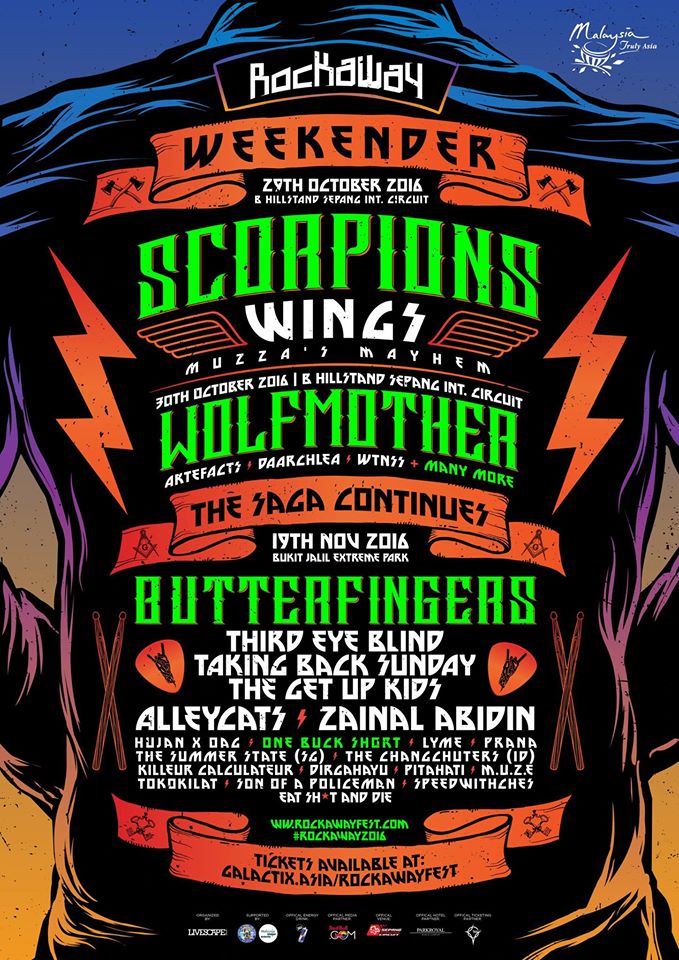 The latter sees SIC tying up with Livescape in hosting the nation's longest-running and most celebrated rock n roll music festival. The first phase of the concert's line up has been announced and includes both local and international acts such as Wolfmother, Scorpions, One Buck Short, Alleycats and many more.
Fast-selling tickets
Just like last year, SIC ramped up its early bird promotional ticket sales throughout the year with tickets selling out fast. Dato' Razlan confirmed that the circuit has already marked a 20% improvement in its ticket sales figures at this point compared to its performance in the same period last year.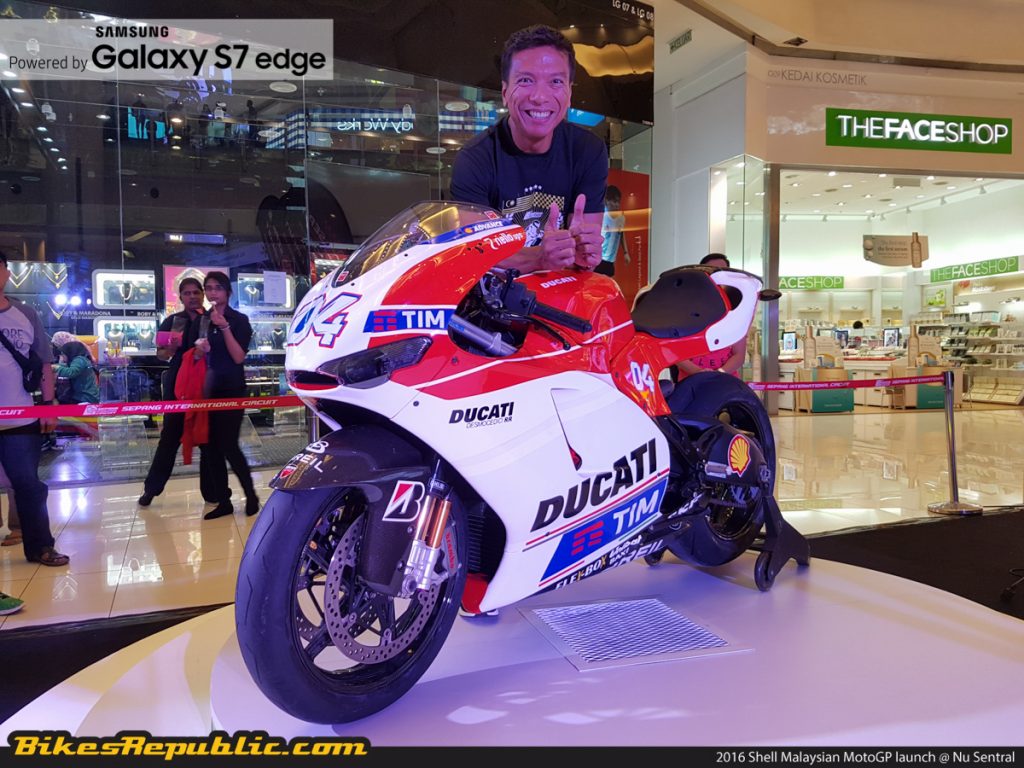 "Our aim is to have more than 150,000 spectators throughout the scheduled three days. For the moment, we look set to achieve this target," said the executive during the launch's press conference. He further added, "If all goes well, tickets may be sold out a week before the event!"
Dato' Razlan also keenly pointed out s few tickets are already SOLD OUT, namely the F Grandstand and Club Suite, are all sold out. He even added that both the dedicated VR46 and Marc Marquez Tribune areas are selling out fast as well.
Prices and where to buy
With what we've just mentioned, tickets are selling out fast and it is best to get your while you still can. Prices start from as low as RM42.40 for the C2 Covered Hillstand, from RM116.60 for the K1 Grandstand, from RM212 for the Main Grandstand, and from RM318 for the Premier Roving Pass.
The Marc Marquez and VR46 Tribune areas, on the other hand, are priced from RM265 and RM169.60 respectively. For supporters of the home team, tickets for the Drive M7 SIC Racing Team Tribune are priced from RM74.20 each as well.
Fans wishing to rock out to the two-day Rockaway Festival 2016 that runs from Oct 29 to Oct 30 only need to pay an additional RM100 only. Exclusively offered to all ticket holders, this one-time 'top-up' fee grants access to both days of the festival.
You can purchase your tickets, as well as garner more information, through SIC's dedicated ticketing e-store by clicking this link:
Alternatively, you can also call the circuit's dedicated ticketing hotline at:
+603-8778 2222
2016 Shell Malaysian MotoGP launch @ Nu Sentral