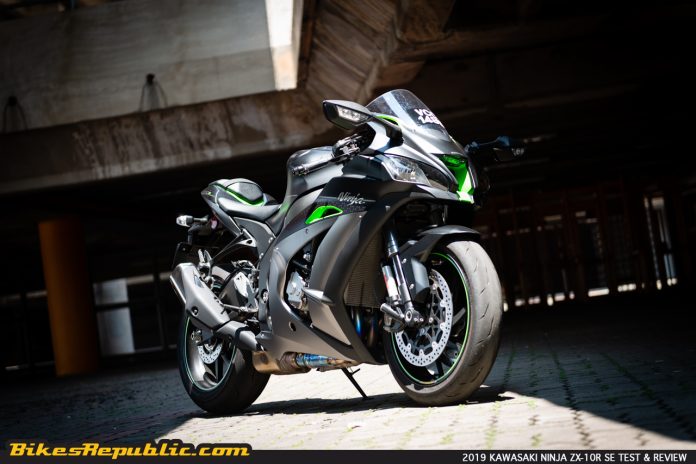 Kawasaki is probably reeling in shock from Alvaro Bautista and the Ducati V4 R's dominance in WorldSBK.

They are also upset that Ducati used MotoGP technology in the V4 R.

They've hinted that there'll be a new Kawasaki Ninja ZX-10RR for the 2020 season.
Kawasaki had kept their faith in the Kawasaki Ninja ZX-10RR for the 2019 WorldSBK season. The bike had won four titles in a row, after all.
But the combination of the Ducati V4 R and Alvaro Bautista laid everything bare, destroying the entire field. It's not good lose face this way so a new ZX-10RR must be in the works for 2020.
It was bound to happen as Kawasaki Racing Team (KRT) Senior Engineer Ichiro Yoda told German website Speedweek.
Kawasaki isn't happy about Ducati building a number of special, homologation models that are far removed from the "normal" V4. To them, it's going against the spirit of WorldSBK and thus has stuck to the slightly hotted-up Ninja ZX-10R, which became the ZX-10RR.
However, one has to remember that WorldSBK rules actually encourage this route. A factory needs to build 250 homologation specials in the first year, followed by another 250 in the next. The sales price is capped at € 40,000.
The question is if Kawasaki wants to really go down this route. The superbike segment is shrinking but there are still plenty of interested parties. But Kawasaki is the only one among the Japanese Big Four who are not involved in MotoGP. Consequently, they will definitely need to respond to the Ducati V4 R in WorldSBK, and that means a new ZX-10RR.