Grisu Grizzly sets new world record after riding his Victory Cross Country around the world solo in less than 120 days.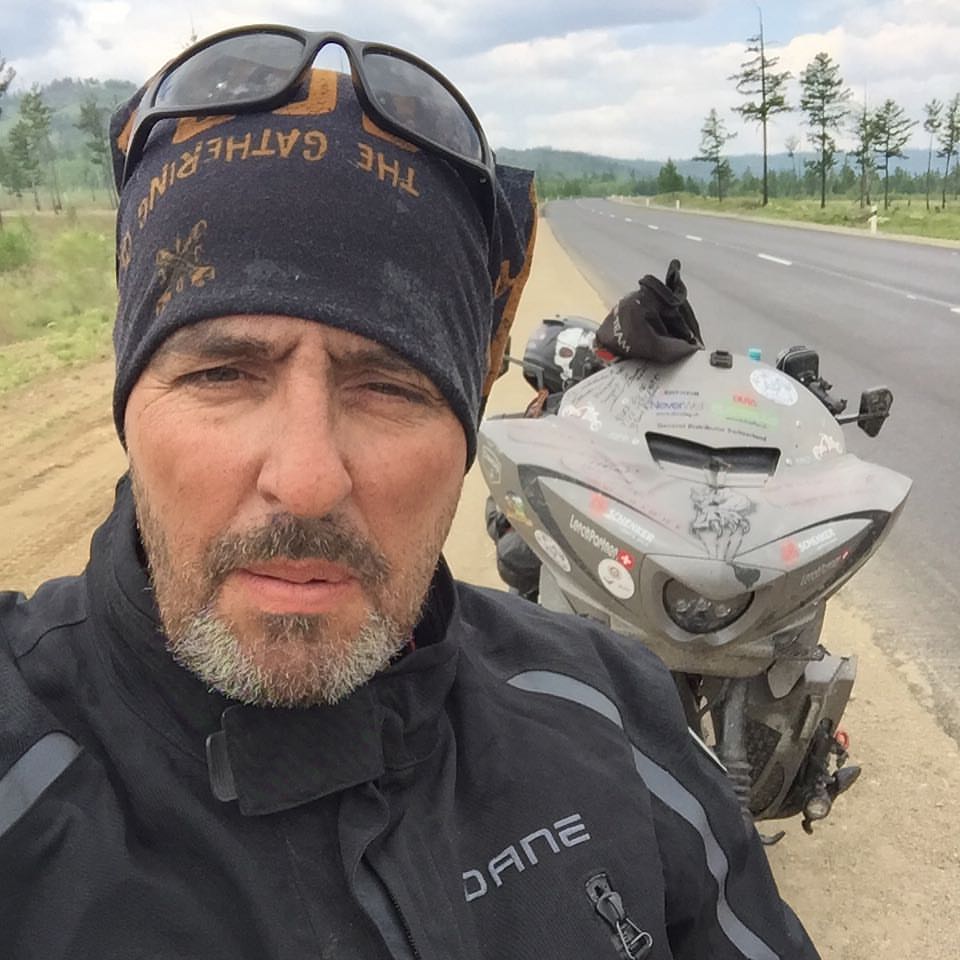 Swiss motorcycle fanatic and hero of the global distance riding community Urs Pedraita aka Grisu Grizzly has landed himself a spot in the record books after completing his round the world solo ride in less than 120 days astride a Victory Cross Country.
We recently caught up with the Swiss rider during his stop in Malaysia where we gained a better insight in his bid for the record books – click here to read about that. Back to his recently completed ride and Grisu Grizzly has successfully completed the two core missions that he shared with us during our brief chat.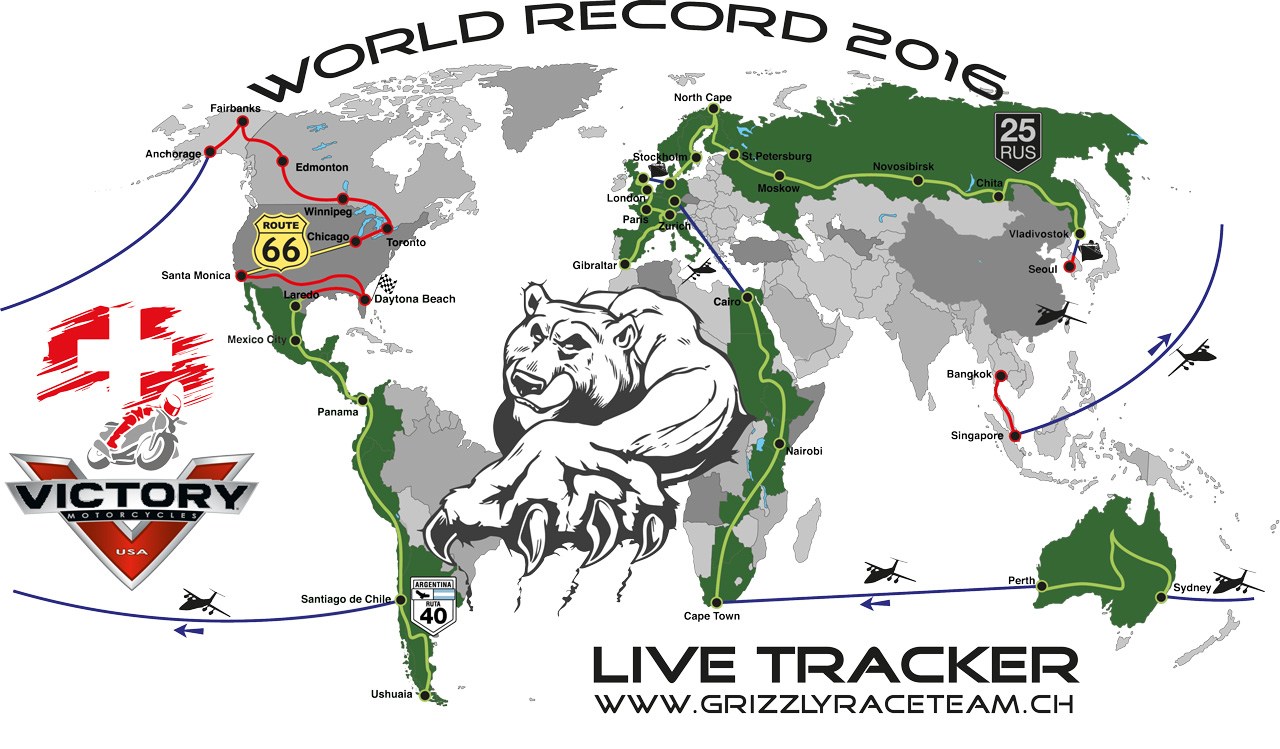 The first of which was to beat the previous world record set by British rider Nick Sanders that stood at 120 days and two hours. Grizzly beat that, albeit narrowly, with his total time of 119 days and 21 hours.
However, we need to point out that Sander's time omitted the times spent in airports or shipping his bike across oceans. Grizzly's time, on the other hand, included everything from start to finish instead.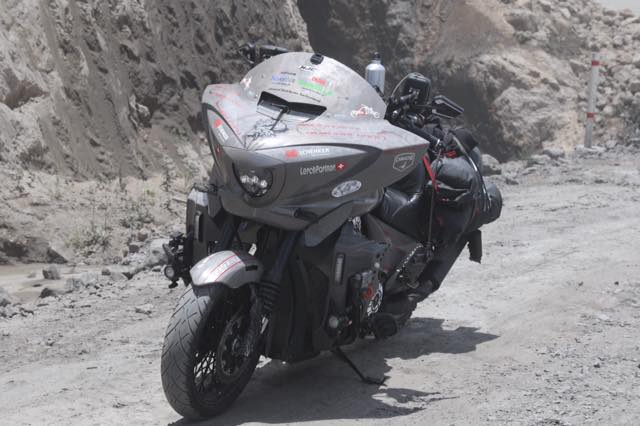 Secondly, Grisu Grizzly did what many thought was impossible, which was taking a heavy American touring cruiser such as the Victory Cross Country around the world across multiple terrains. And the Swiss did this solo with no crew accompanying him throughout his ride across all six continents.
To refresh your memory, the standard Victory Cross Country is powered by a 1,731 cc 50-degree counter-balanced and fuel injected V-twin mill that makes 143.7Nm of torque. It is paired with a 6-speed transmission plus belt final drive setup and has a claimed dry weight of 383kg.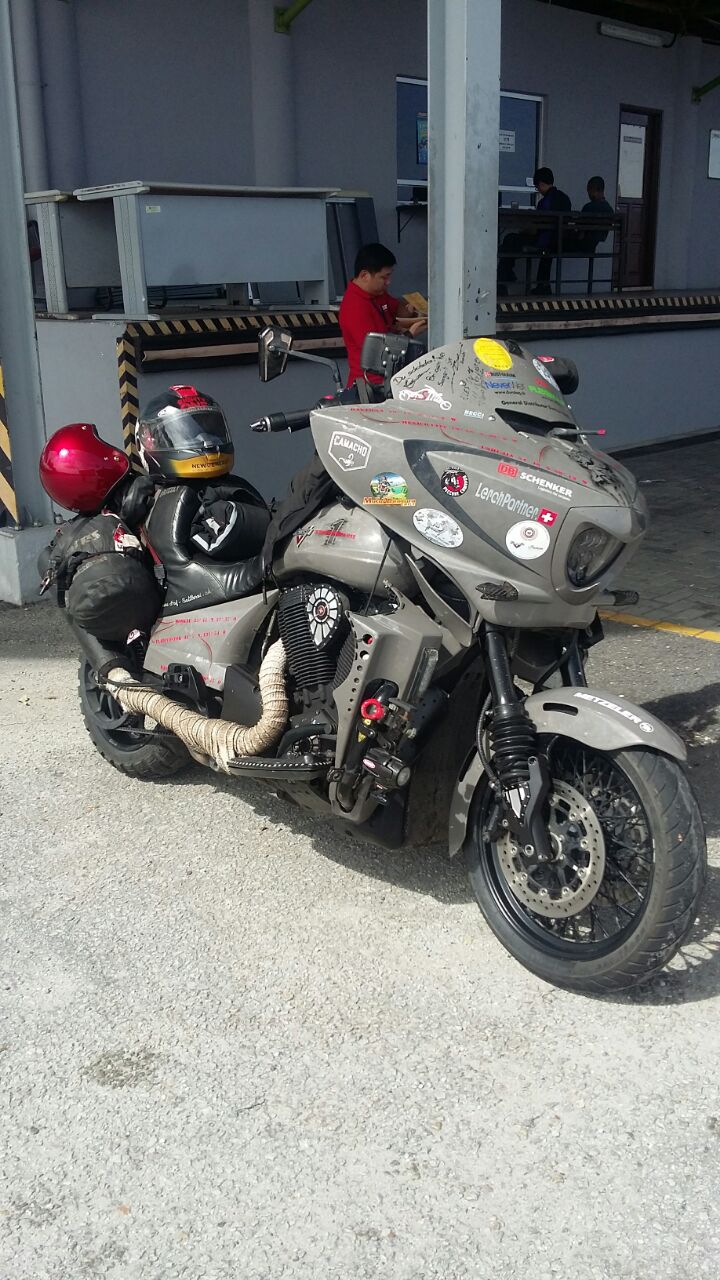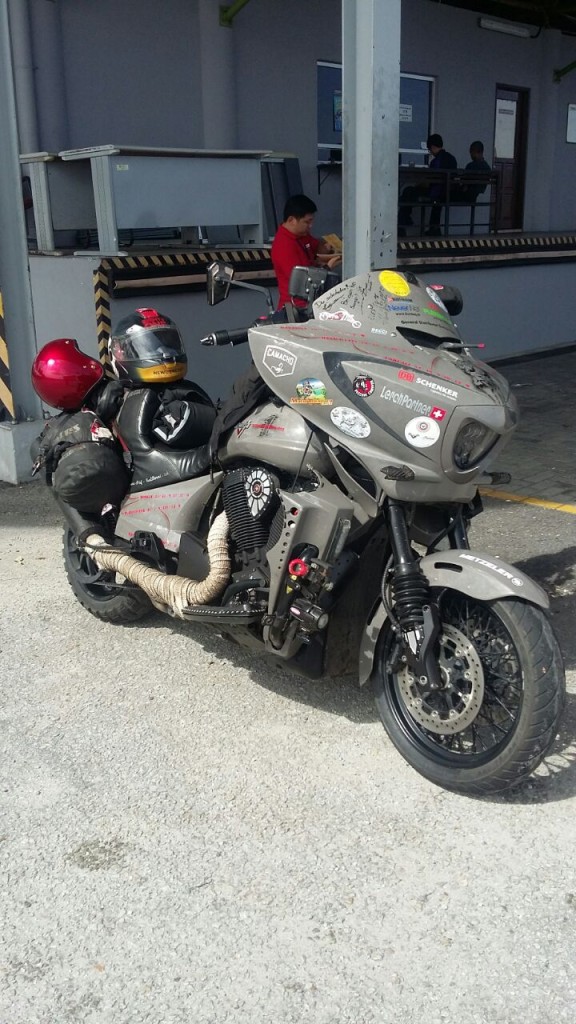 Grisu Grizzly's Victory Cross Country, on the other hand, had a modified seat and an enlarged 37-litre fuel tank – 15 litres more than the stock unit's 22-litre figure. And when riding across snow-covered roads and paths, Grisu only replaces the standard wheels by one inch that's wrapped in spiked tyres as well.
The BikesRepublic team would like to congratulate Grisu on completing such an epic journey. You can see Grisu Grizzly's ride in greater detail through his official website, grizzlyraceteam.ch and through his official Facebook page as well.