To celebrate the 20th anniversary of Ducati first world title in the 2001 Superbike championship, the Borgo Panigale firm has set up a temporary exhibition, "Troy Story: The Legend of a Champion" at the Ducati Museum.
The exhibition display new and exclusive content for the fans to get up close to the success of Troy Bayliss at the Superbike championship.
According to Ducati, the date of 21 May, chosen for the reopening of the Ducati Museum, is not accidental.
On this day, 20 years ago, the virtually unknown Troy Bayliss accomplished a feat that turned him overnight into a motorcycling legend in the hearts and memories of all Ducati and Superbike fans; the extraordinary quadruple overtaking move at the Monza circuit.
Interestingly, Bayliss was coming in for the injured Carl Fogarty before Ducati decided to allow him to finish the championship onboard the factory 996R.
In the 2000 season, Bayliss finished sixth in the championship, accumulating 243 points, two wins and seven podiums.
Ducati then awarded a seat in the Ducati Infostrada team, where Bayliss won his first WSBK title in 2001.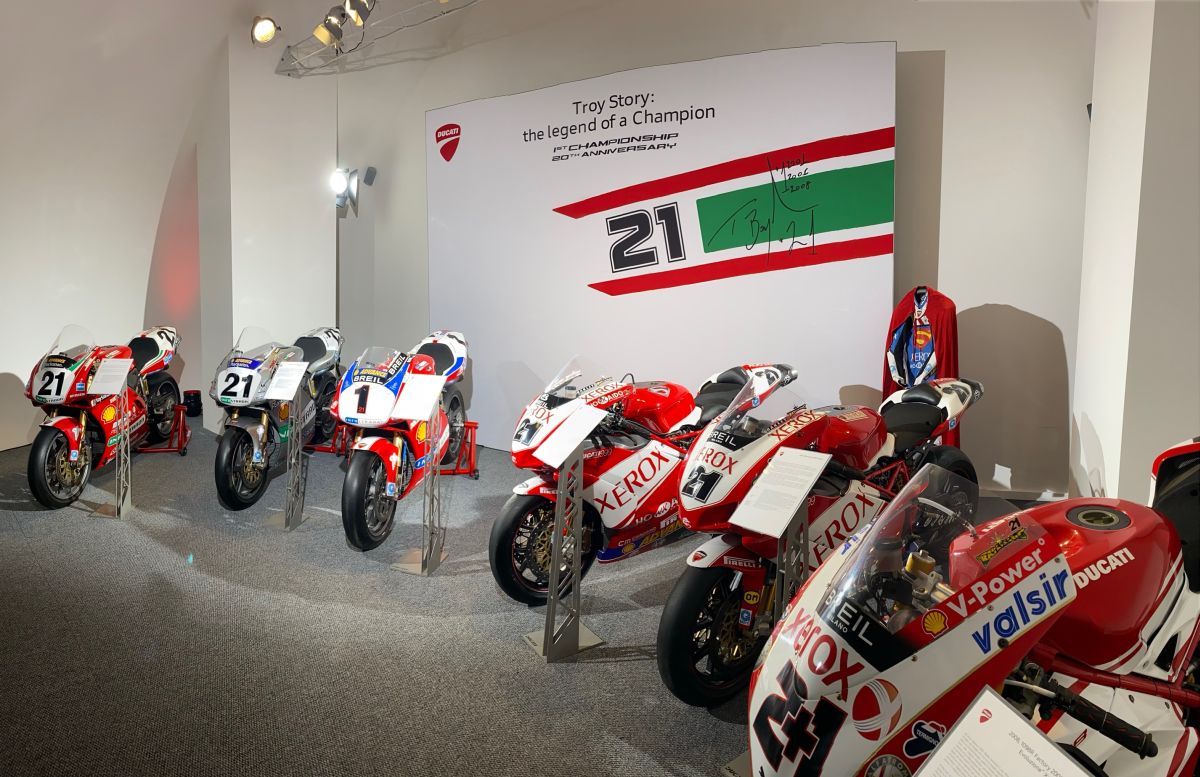 Those who visited the Ducati Museum will get to admire all of the Australian rider machines which include:
996 Factory 2000 – his Ducati World SBK debut and used at Monza in the famous quadruple overtake.
996 Factory 2001 Testastretta – his first world title with the livery used at Imola in 2001.
998 Factory Testastretta 2002 – the protagonist of the breathtaking duel with Edwards at Imola.
999 Factory 2006 "Superman" – Ducati's 250th victory in SBK, and Troy's second title.
999 Factory 2007 – used in the photo-finish against James Toseland at Assen.
1098 R Factory 2008 – his last title won at Magny-Cours
For those living outside of Europe, you can get a chance to view the exhibition via Ducati Museum Online Journey.
The temporary exhibition "Troy Story: The Legend of a Champion" will remain at the Ducati Museum until 19 September 2021, with the sole exception of the days between 1-4 July, when the bikes will be exhibited in Modena at the 2021 edition of Motor Valley Fest.