The Triumph Scrambler 1200 XE and Ernie Vigil finished fifth overall at the Mexican 1000 rally.

The bike was stock apart from the necessary rally items such as headlamps, engine protection bars and seat.

Triumph and Vigil went up against dedicated 450cc rally raiders.
Remember Triumph Motorcycles entering the Mexican 1000 rally with the Triumph Scrambler 1200 XE with Ernie Vigil Riding? They have just notched up an amazing result on a stock bike!
Triumph and Vigil had wanted to enter the "Real Deal" (nickname for the Scrambler 1200) in the Baja 1000 rally. The manufacturer was eager to show that they have a realscrambler over the other scramblers.  However, they were forced to rescind the plan when the former was injured before the race.
The next best thing to do as entering in the Mexican 1000. The rally is a 1,307-mile (1659.2 kilometres), 5-day event where the competitors use the same route as the Baja 1000.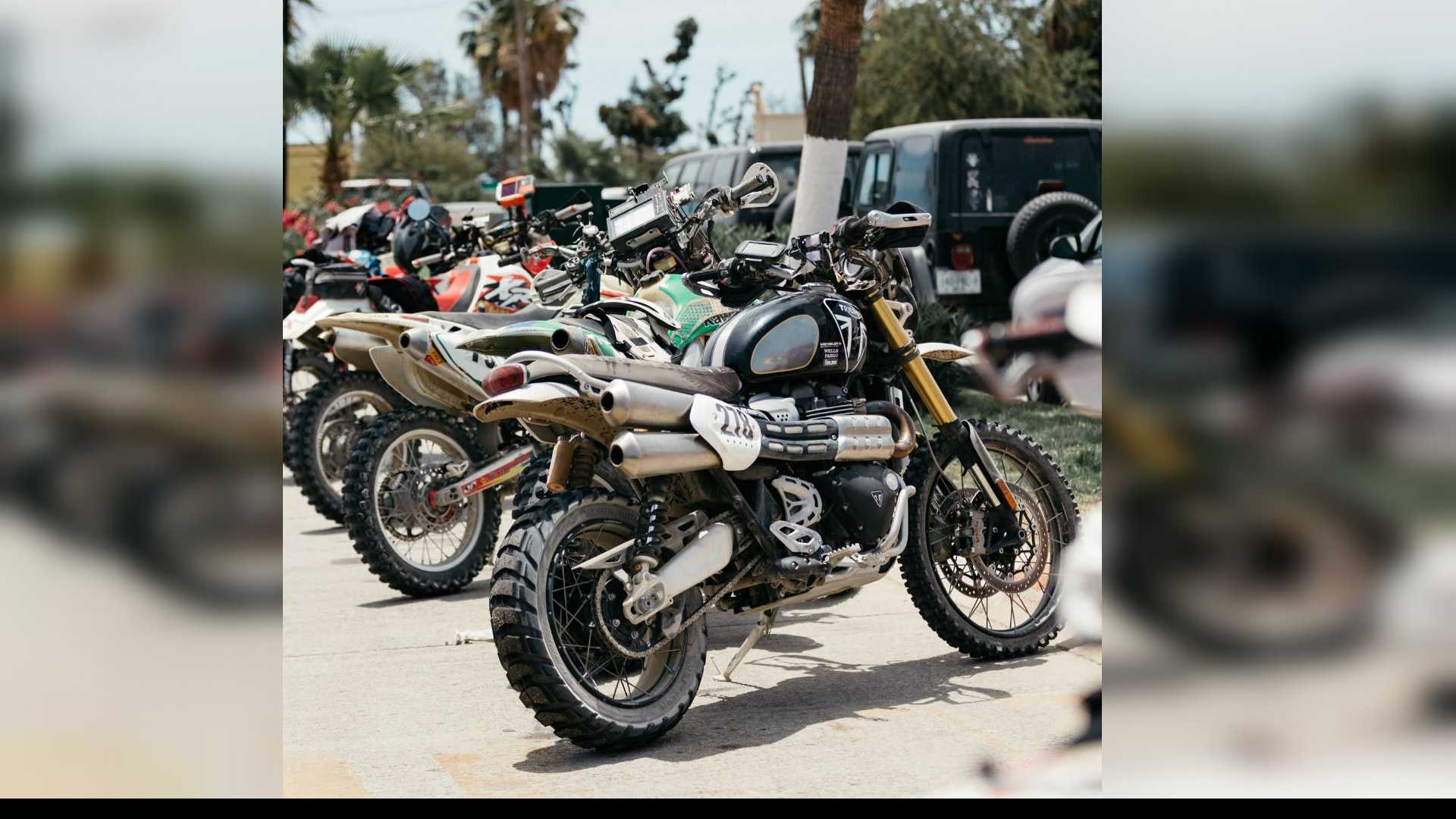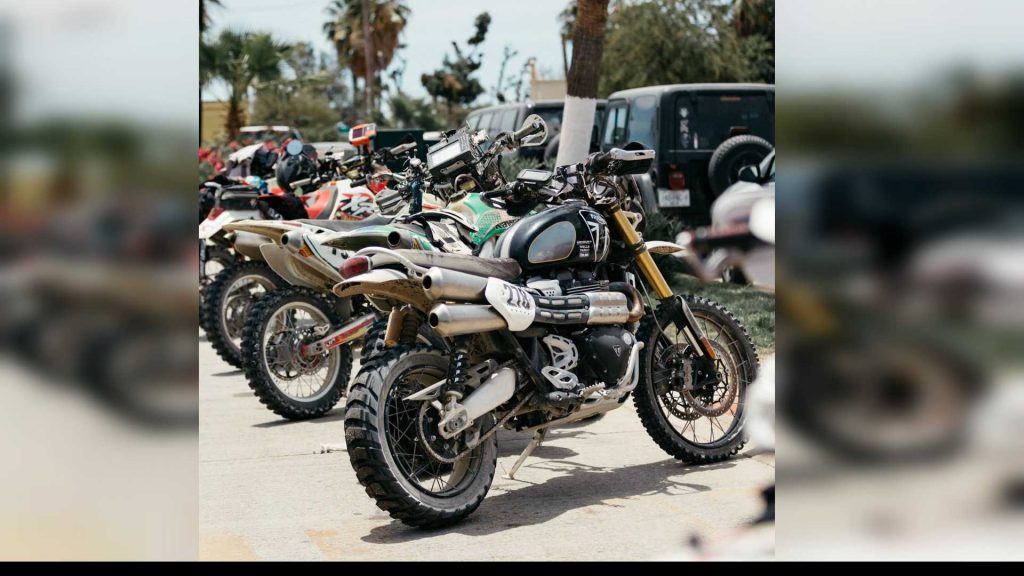 Triumph and Vigil finished fifth overal against dedicated 450cc dirt-bikes that were further "enhanced" for the event. Remember, the Scrambler 1200 XE was stock except for the necessary rally equipment such as engine crash bars, lights and seat. Also bear in mind that the Scrambler 1200 weighed in at 205 kg dry, while the Honda CRF450R race bike weighed only 112kg wet!
The bike suffered no mechanical failures, but an unfortunate failure with the Michelin BIB Mousse tyre filler. The filler is used to seal punctures during off-road riding. Luckily for team, their support vehicle wasn't far behind to render assistance. Bike and rider were on their way after a tyre swap. They would've finished even higher up the order if not for the unfortunate occurrence.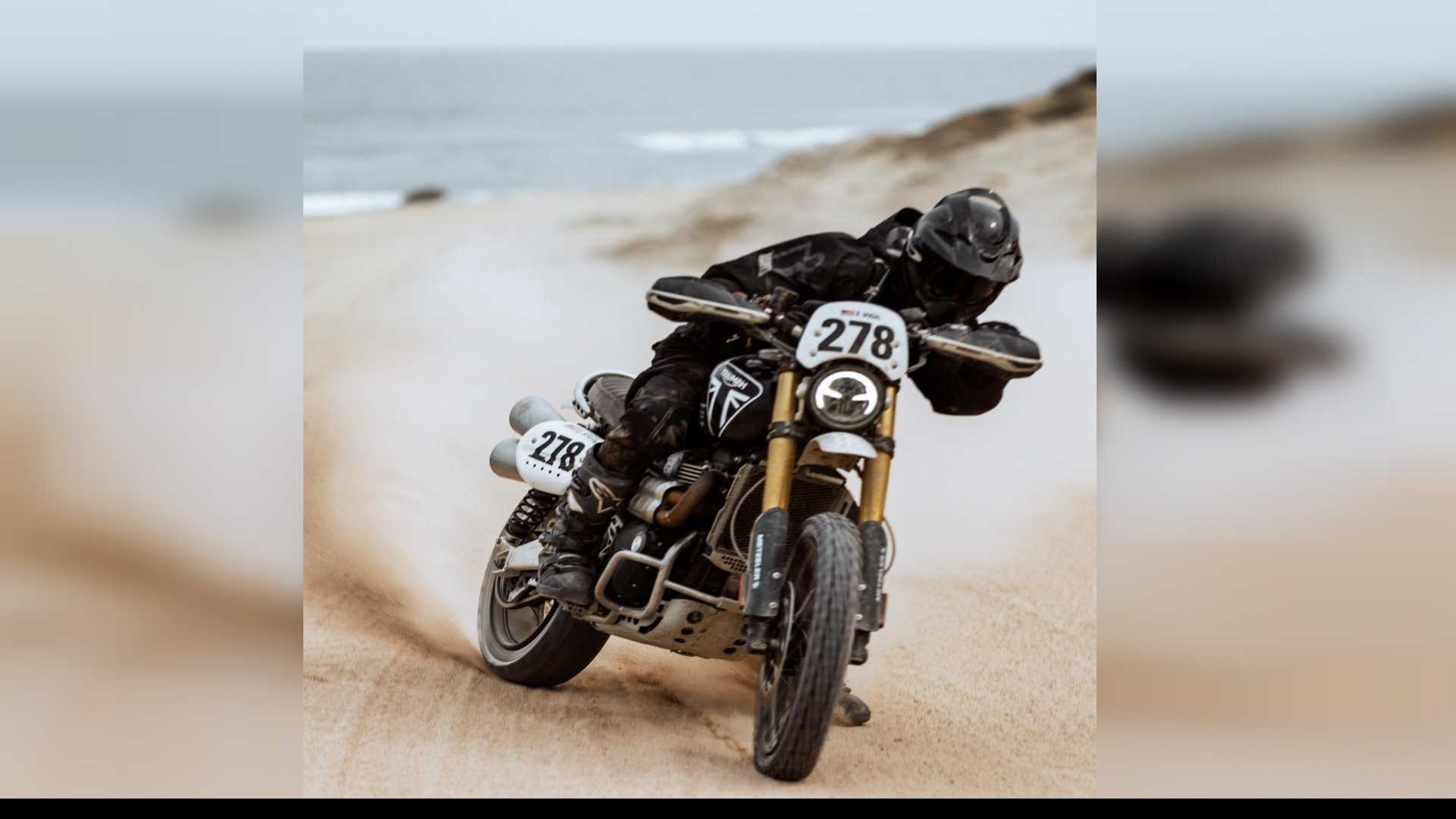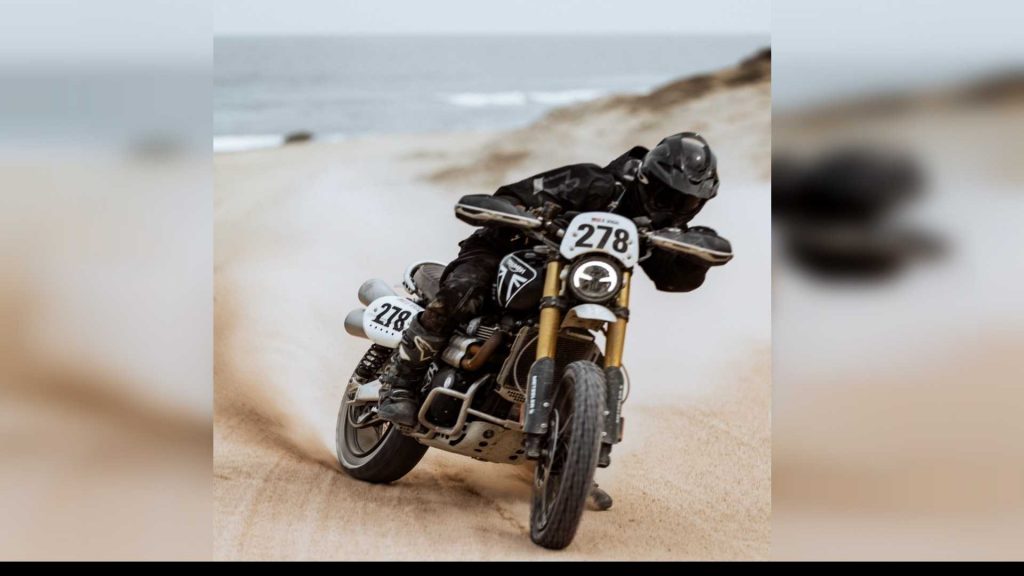 While fifth wasn't an outright victory, it is a victory in terms of technical excellence for a bike which is stock. It just goes to show that Triumph's done the right thing in building the Scrambler 1200.
Source and photos: Ride Apart