Chinese motorcycle manufacturers are capitalizing on the growing popularity of cruisers, and the trend continues with the introduction of a new cruiser model by Benda.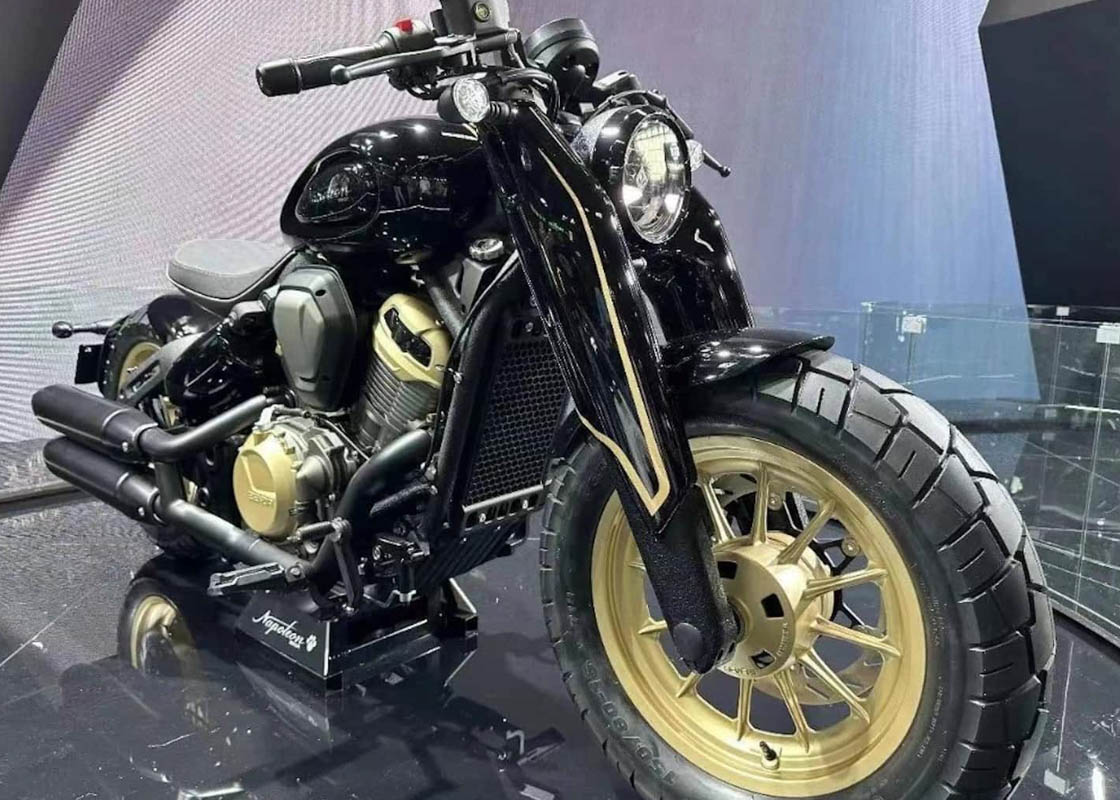 This latest addition, named the Napoleon, exemplifies Benda's penchant for bold and unique designs. With its neo-retro styling, including a round headlight and sleek bodywork, the Napoleon stands out in the crowd.
One of the most striking features of the Benda Napoleon is its massive dual-purpose tires, which provide a visual contrast to the bike's low-slung and streamlined appearance. The cruiser also boasts fork covers that create the illusion of a cantilever front end, although it actually incorporates telescopic forks. The cockpit of the Napoleon features low-slung drag bars and forward-set foot controls, ensuring a riding position that mimics the characteristic hunch of a bobber.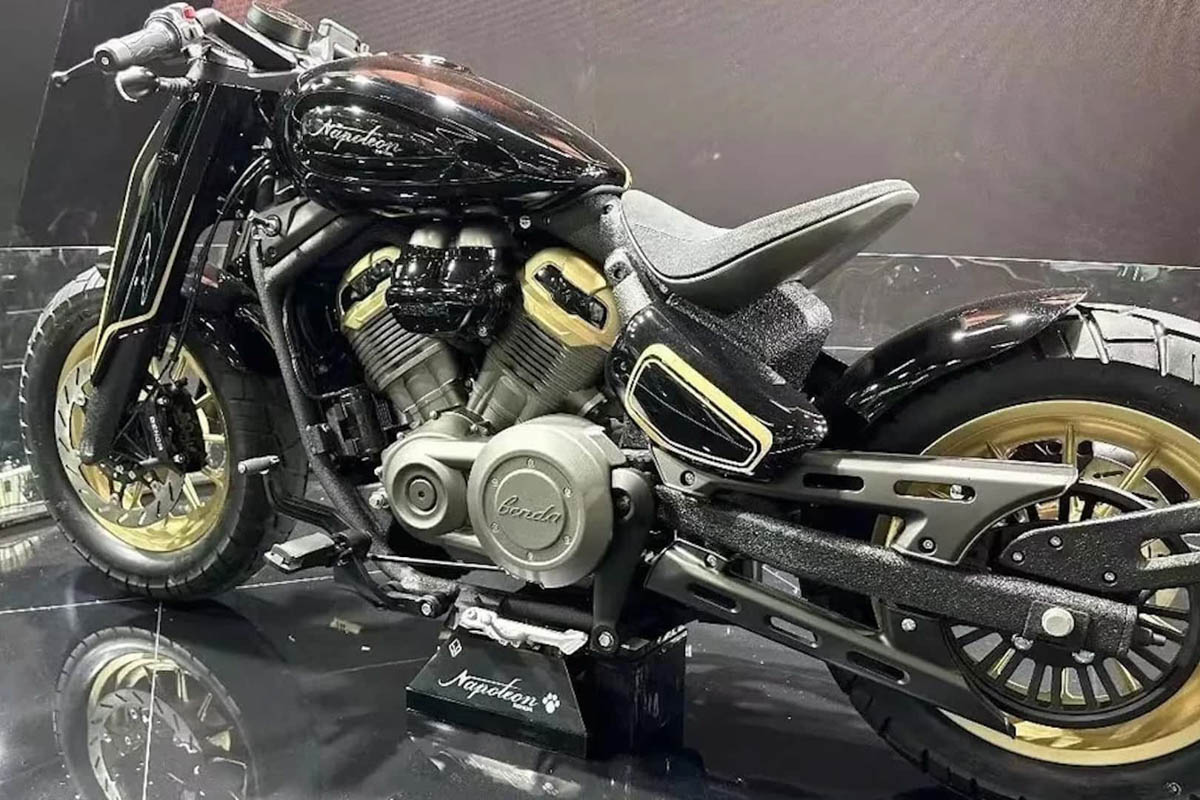 Powering the Benda Napoleon is a 488cc, liquid-cooled, fuel-injected V-Twin engine, which generates a respectable 50 horsepower. Weighing in at 190 kilograms, it competes in terms of performance with models like the Rebel 500. It should be noted, however, that Benda has not clarified whether this weight refers to the dry or wet weight of the bike.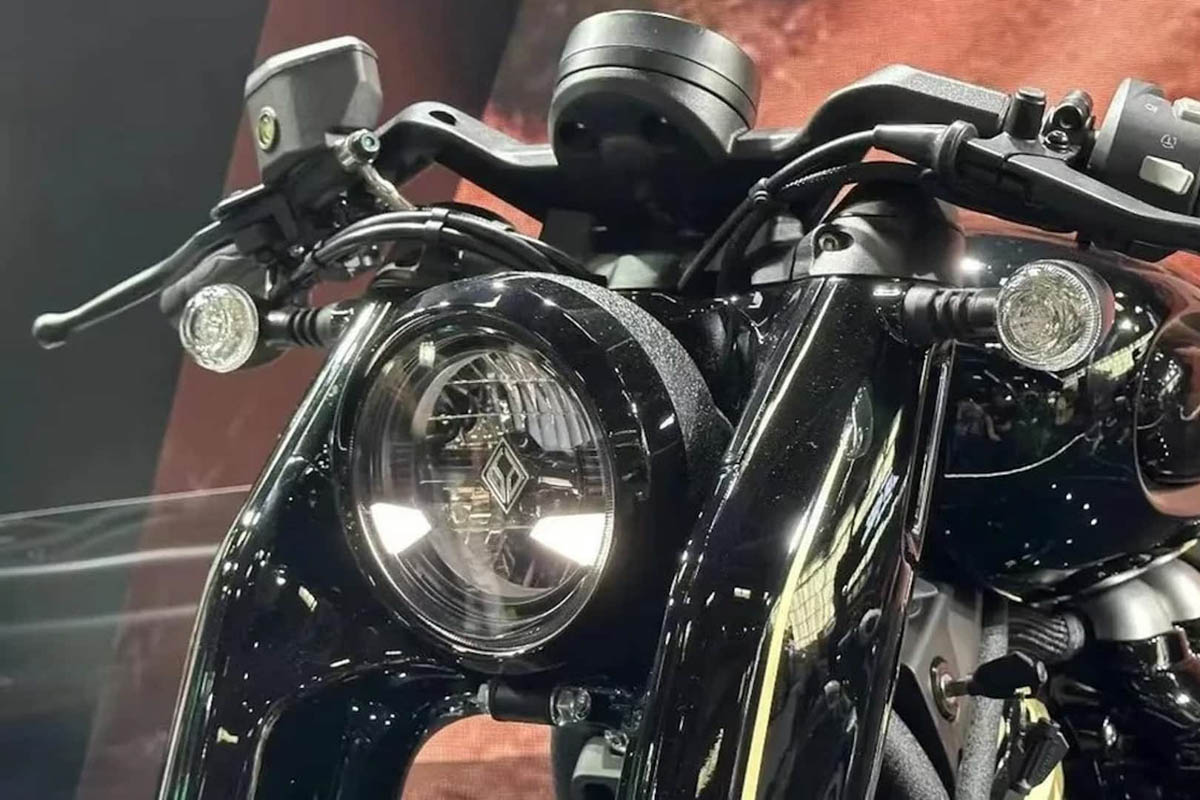 While the Benda Napoleon is slated to debut in the Chinese market by the end of June 2023, its global availability remains uncertain.  Enthusiasts eagerly await further details, including the pricing of the Benda Napoleon. Its release is eagerly anticipated, with hopes that it will soon become available on a global scale, satisfying the growing demand for unique and stylish cruisers