Custom-built Ducati XDiavel by Roland Sands Design makes landmark debut during Sturgis 2016 gathering.
Ducati made history by marking its first ever appearance in the 76th edition of the annual Sturgis motorcycle gathering. Fuelling its presence further was this – a custom-built Ducati XDiavel by Roland Sands Design.
Ducati had earlier announced a partnership with Roland Sands Design (RSD) specifically for the XDiavel model's line of accessories. This one-off creation perhaps signifies just how deeply involved both Ducati and RSD are for the Italian brand's first modern day cruiser model.
This build sees RSD giving a very American – or more specifically a Southern California – touch to the XDiavel cruiser. Notable RSD traits here include the flowing single-piece body, a large and stylish 19-inch front wheel plus a twin-barrel shotgun style exhaust.
The finishing touch here sees RSD dressing the XDiavel in an eye-catching metallic flake paintjob. Eagle-eyed fans and readers would've also noticed the rich array of RSD's small but highly detailed accessory pieces donned all round too, much of which available in the RSD catalogue currently as well.
Overall, this uniquely American take on this new-aged Italian cruiser sees it holding massive potential in an entirely new segment for the marque. One thing for sure is that this one-off custom Ducati XDiavel by Roland Sands Design has won plenty of hearts and minds for Ducati amongst cruiser fans worldwide.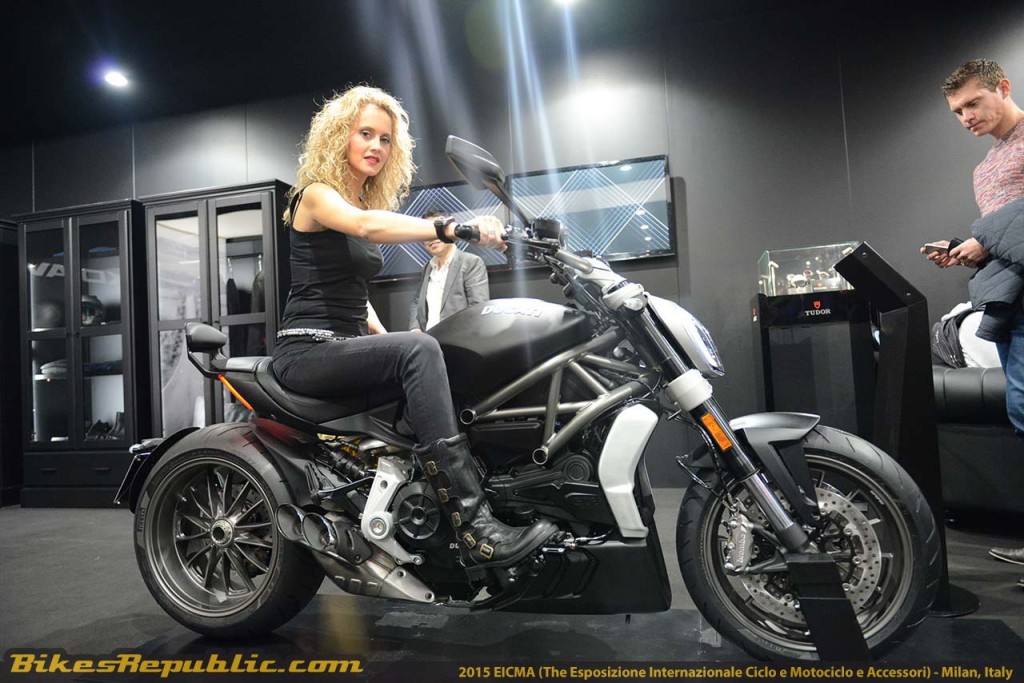 To refresh your memory, the Ducati XDiavel stands as Ducati's first ever modern V-twin and belt-driven cruiser model when it was launched during EICMA 2015. Unlike the Diavel model it underpins, the XDiavel came with a proper low-seat, feet-forward riding ergonomics.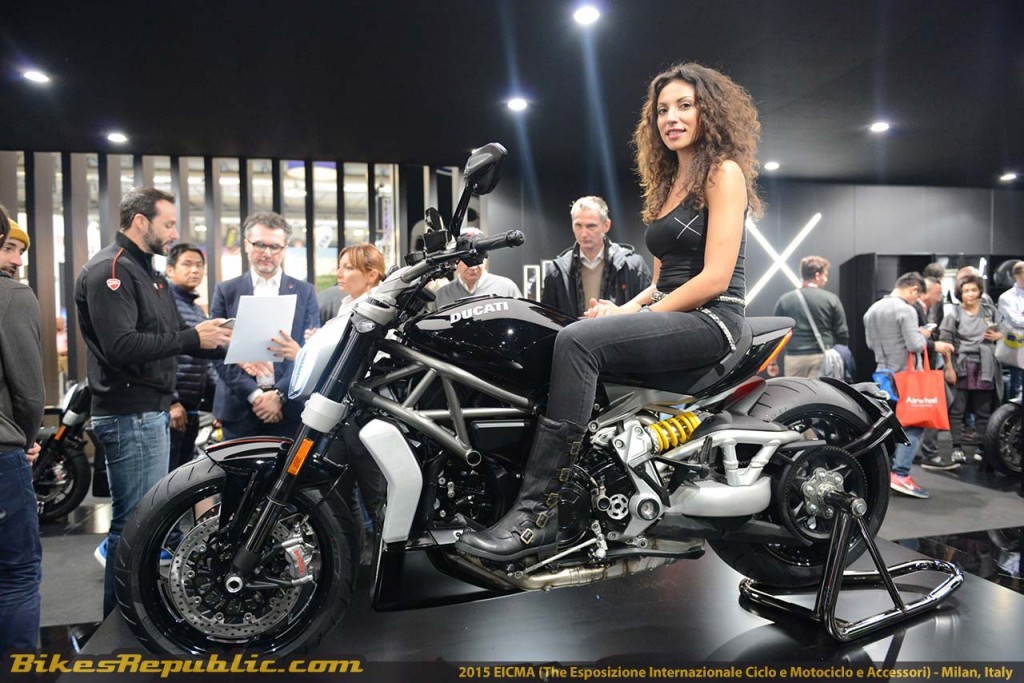 Underneath, the XDiavel is powered by its signature 1,262cc Testastretta V-twin primed with DVT variable valve timing and electronic fuel injection. The mill, along with its belt-drive setup, sees Ducati promising riders with "low-speed excitement" unlike any other really.
Like you, we are just as anxious for this sexy Italian cruiser to make its way to our shores. We're likely to see that happen perhaps next year. In the meantime, you can check out more images of the custom Ducati XDiavel by Roland Sands Design in the gallery we've prepared below.
Ducati XDiavel by Roland Sands Design