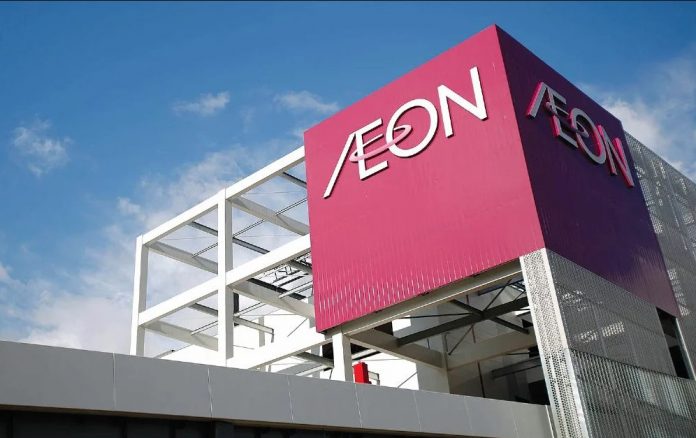 The COVID-19 pandemic and Movement Control Order (MCO) have caused many people to lose their jobs, but there's one company who's looking into offering some help via a very unique job offering. AEON is looking for delivery riders from those who have had their work terminated due to these circumstances and it actually sounds like a very good deal.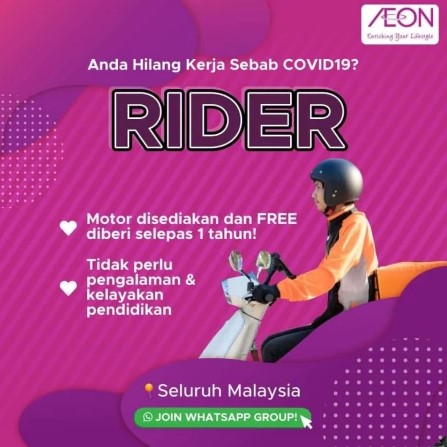 With more and more people turning to online to get their daily goods, there's a sudden surge ordered products and not enough manpower to handle the deliveries. AEON wants to kill two birds with one stone by offering a one-year contract for folks who have lost their jobs due to COVID-19 and get all those deliveries done in the best possible way.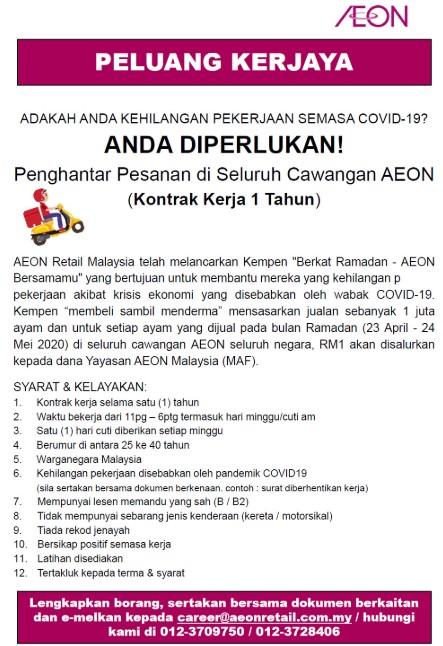 The best part is that after the one-year contract is done, the delivery riders can keep their provided bikes for FREE! There are some terms and conditions applied like proving that one has lost their job due to COVID-19 or MCO, not owning any bikes or cars, and other stuff but it's actually a sweet deal if you meet all the basic requirements.
Training will be provided by AEON and for those who are interested to apply, you can head over their official recruiting site by CLICKING HERE to read all the requirements, terms, and conditions plus download the application form. It's not much, but it is indeed something. Kudos, AEON!