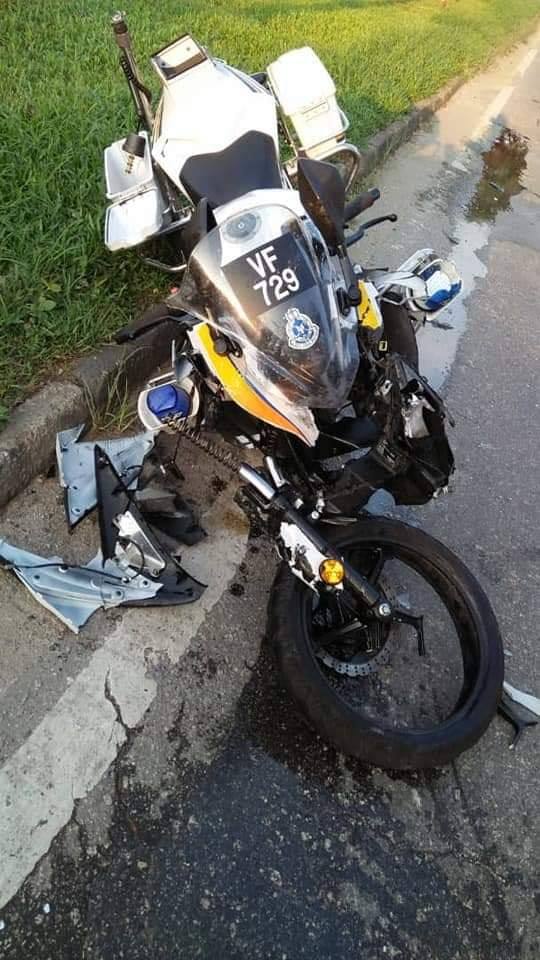 A police rider was killed in a road accident with a car.

Witnesses reported the driver of the car swerved into the path of the policeman.

Motorcyclists in Malaysia have to face such dangerous situations everyday.
Lans Korporal Mohamad Hanis Bin Zainudin, the police officer with the Unit Rondaan Bermotosikal (Motorcycle Patrol Unit) has passed away today after being involved in a road accident yesterday.
The accident happened in Kulai, Johor. Witnesses stated that a car from the opposite lane had cut across the officer's path to enter the Shell petrol station. Being already at a short distance from the car, the officer couldn't avoid and slammed into the front left door of the vehicle.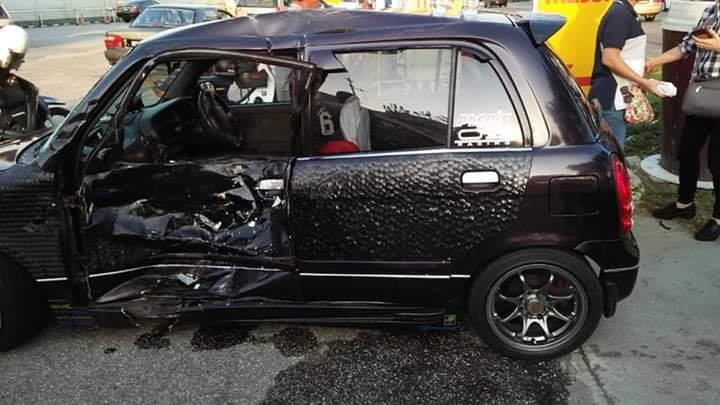 The impact threw the policeman off his bike. A video taken at the accident scene showed that the entire front portion of his Kawasaki Ninja 250 was smashed.
He was rushed to the hospital and listed as critical. However, he succumbed to his injuries and passed away this morning at 10am.
We wish to convey our condolences to his family.
Unfortunately, L/Kpl Mohamad Hanis will not be the last to die because due the impatience and indifference of other motorists towards motorcyclists. This writer himself encounter at least three close calls per day while commuting on his motorcycle.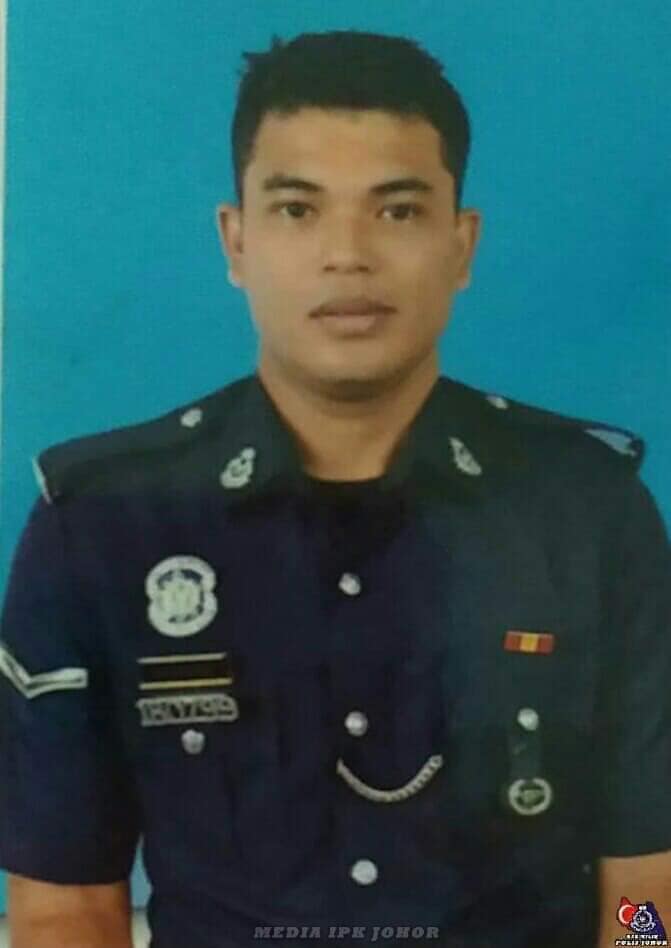 But what truly makes us mad are certain groups and individuals who never fail to blame motorcyclists for every single accident which involves a motorcycle. To us, these people are both myopic and selfish. Sure, not every motorcyclist is an angel, but surely not every cause of accident is attributable to the motorcyclist. We really want to hear what they think of Allahyarham L/Kpl Mohamad Hanis' demise.
Source: