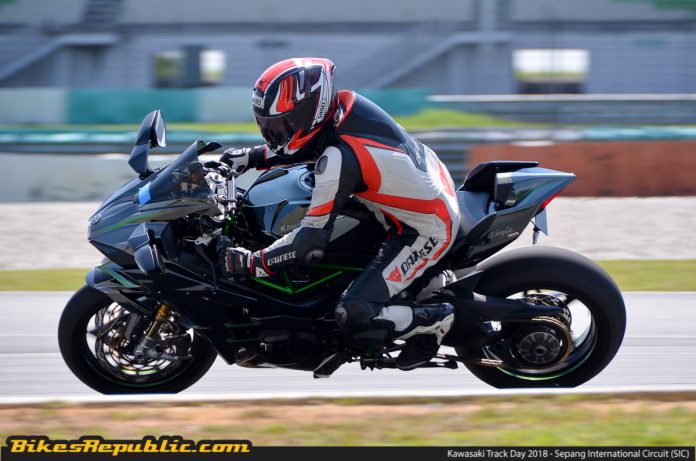 Kawasaki Motors Malaysia (KMSB) organised the year's first Kawasaki Track Day 2018 yesterday.
Around 100 Kawasaki owners joined in the track day fun around the world-class Sepang International Circuit (SIC).
2017 ARRC champion Azlan Shah Kamaruzaman also joined the event to test out Chia Motor PJ Racing Team's Ninja ZX-10R for MSC this season.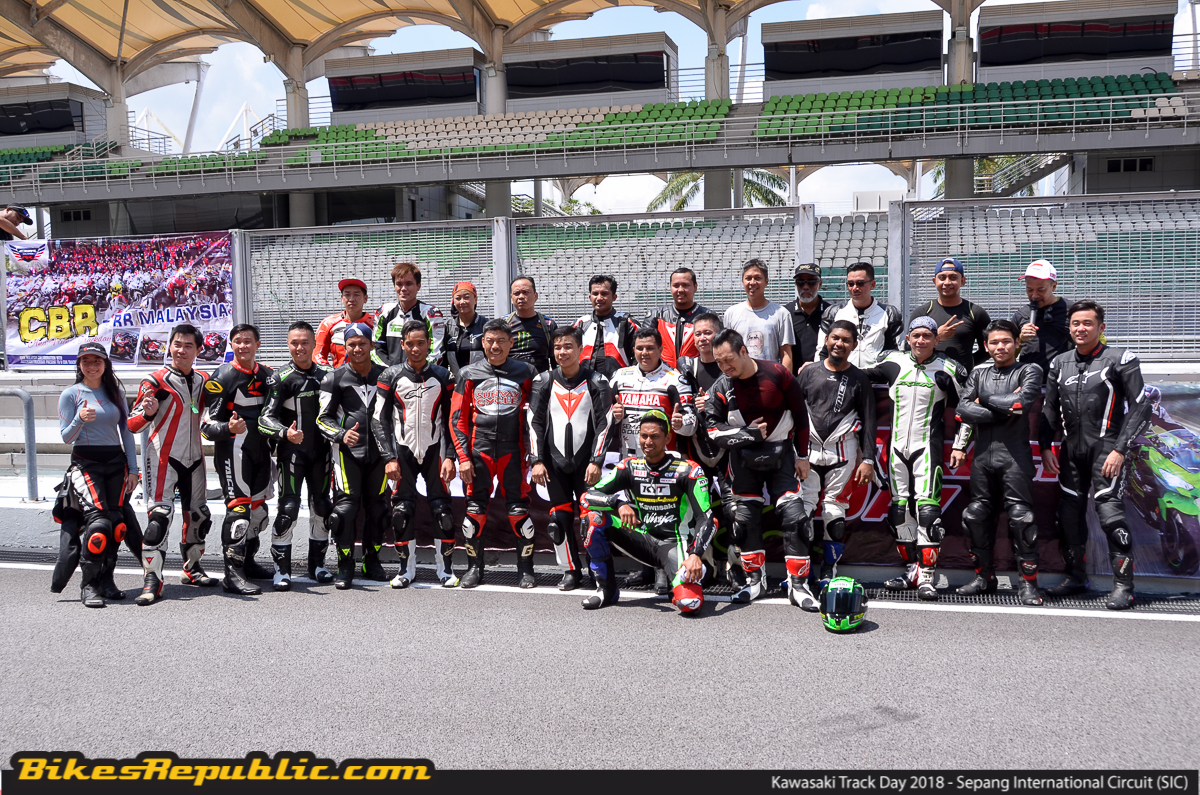 Ahead of the country's 14th general election, some tensions are running high and the good folks over at Kawasaki Motors Malaysia (KMSB) organised the Kawasaki Track Day 2018 yesterday to help quite a few Kawasaki owners blow off some steam. We're talking about the highly-recommended Vitamin TD (Track Day)!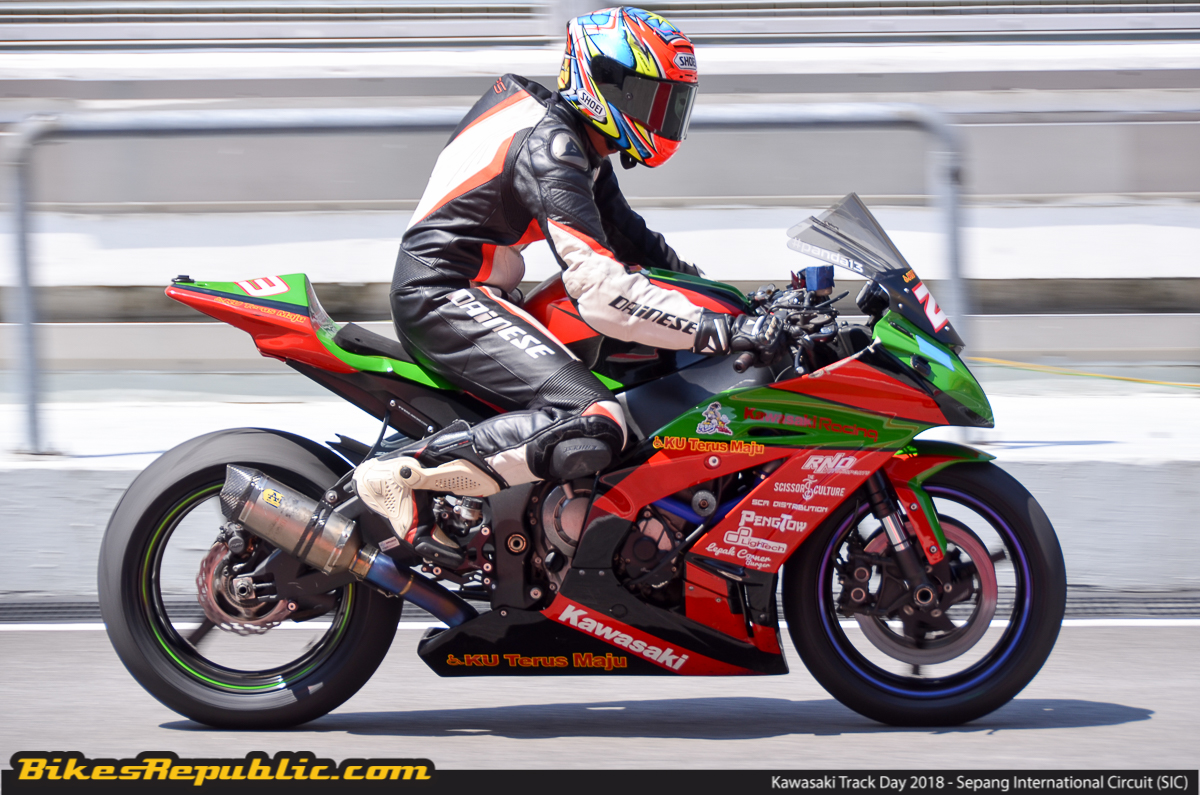 Around 100 Kawasaki owners from across the country gathered at the Sepang International Circuit (SIC) ranging from the Kawasaki Ninja 250 all the way up to the manic Kawasaki Ninja H2R from some good fun around the track.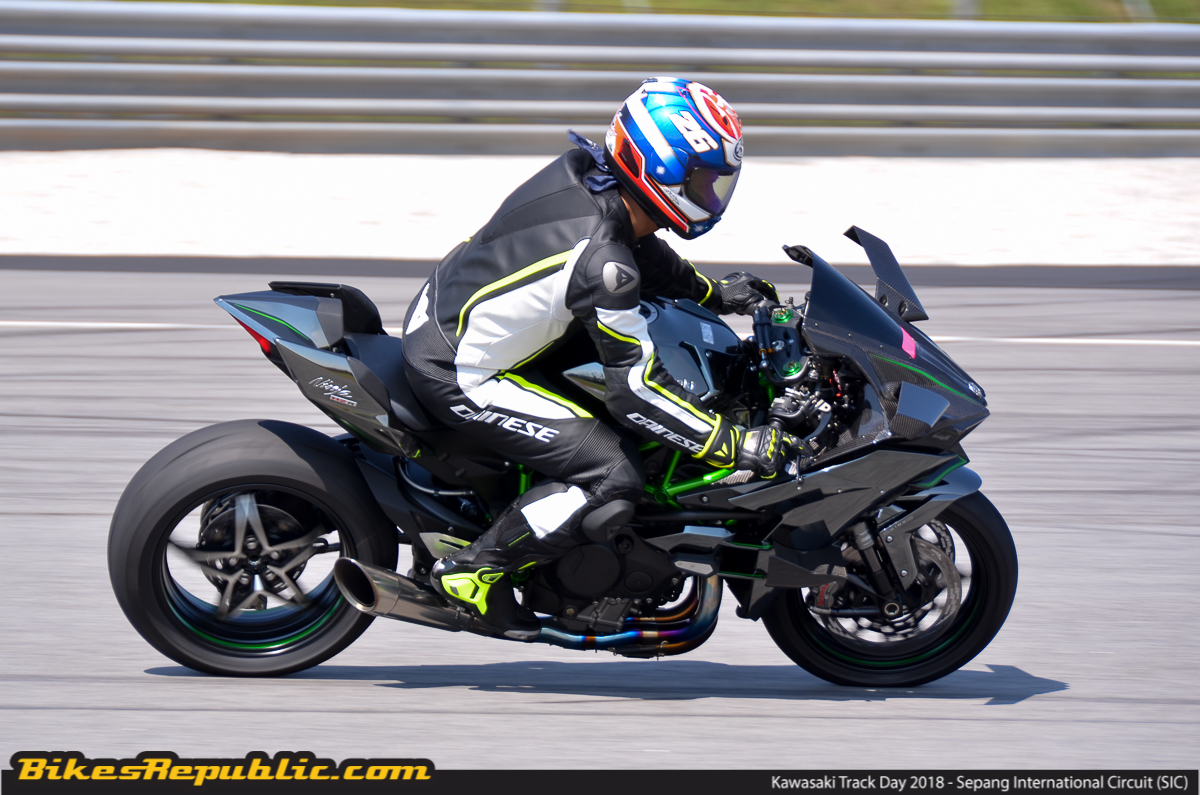 The morning session last Sunday was also joined by one of Malaysia's great motorcycle racers, Azlan Shah Kamaruzaman. The 33-year-old rider who is also last year's Asia Road Racing Championship (ARRC) champion has signed a deal with the Chia Motor PJ Kawasaki Racing team and will be competing in this year's Malaysia Superbike Championship (MSC).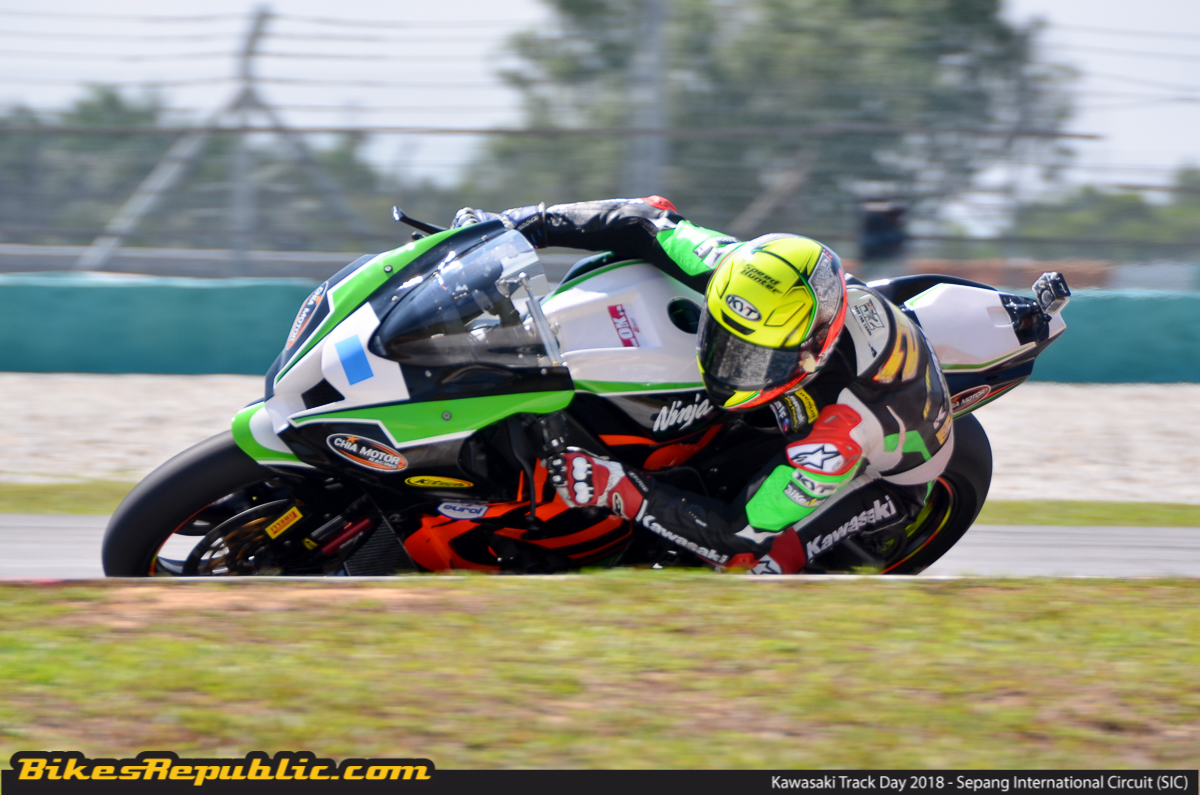 Azlan will be racing in the MSC Superbike category and considers this as a great way to prepare himself for 2019 where he will be competing in the first ever 1,000cc Superbike class set up for the Asia Road Racing (ARRC) series.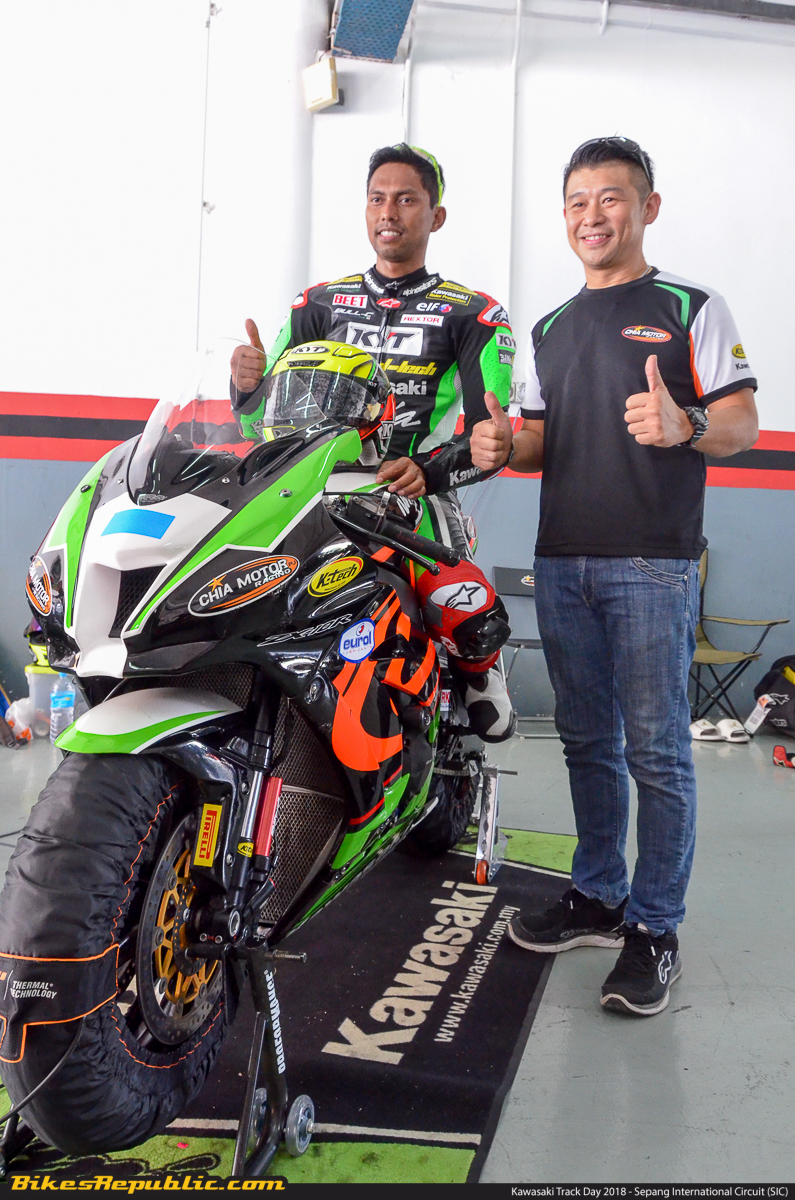 It was a sight to behold as normal everyday riders took their machines on the world-class track together with racers and champions of the motorsports industry. It was also refreshing to see a number of Kawasaki H2 and H2R owners blasting their supercharged machines down the straightaways as if they were released back into their natural habitat; wild and free.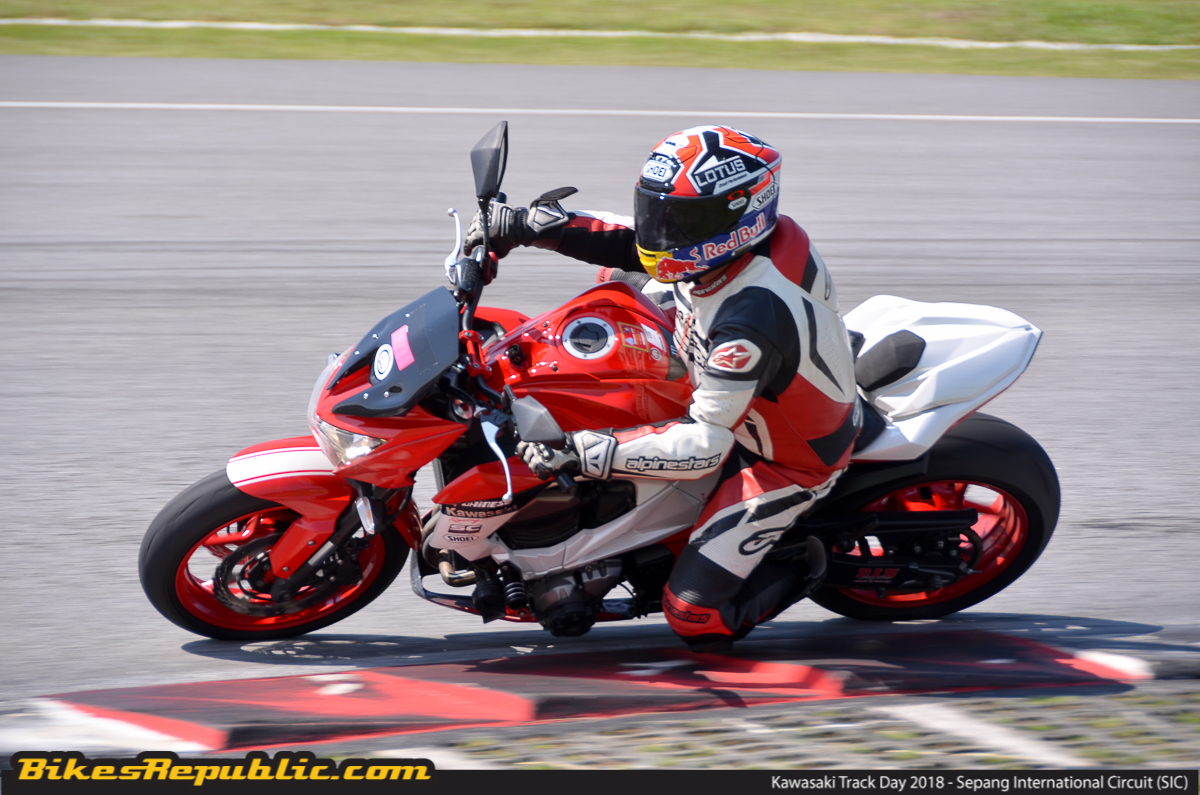 Members of TOC Automotive College (TOC) also joined in the festivities with their own Ninja ZX-10R. The racing team was developed as part of and way to promote their latest Superbike Technician Course which is set to start this July. They too will compete in the MSC series which is set to begin next week at SIC.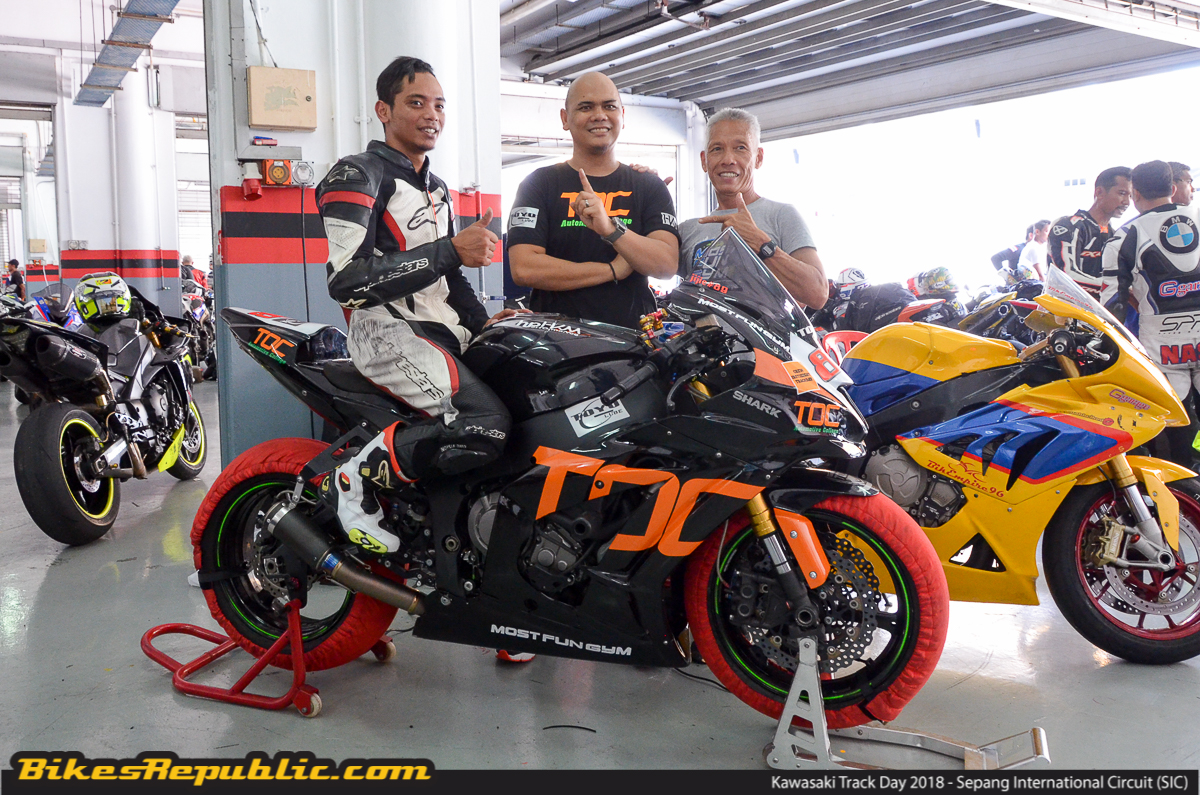 It was indeed a great event organised by KMSB and for Kawasaki fans/enthusiasts here in Malaysia (and neighbouring countries), be prepared as there will be more to come. Now we just have to wait for the launch of the very exciting and brand new 2018 Kawasaki Ninja 250 and 400!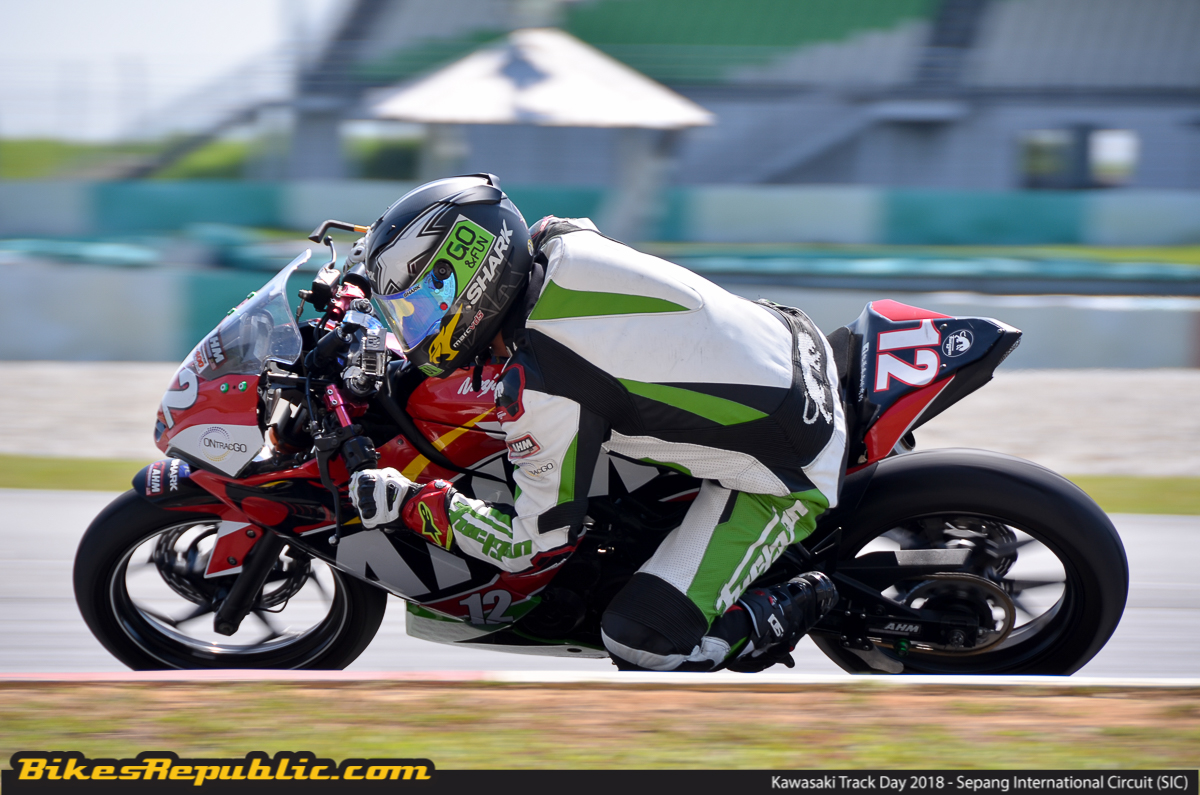 Stay tuned to Bikes Republic for more.