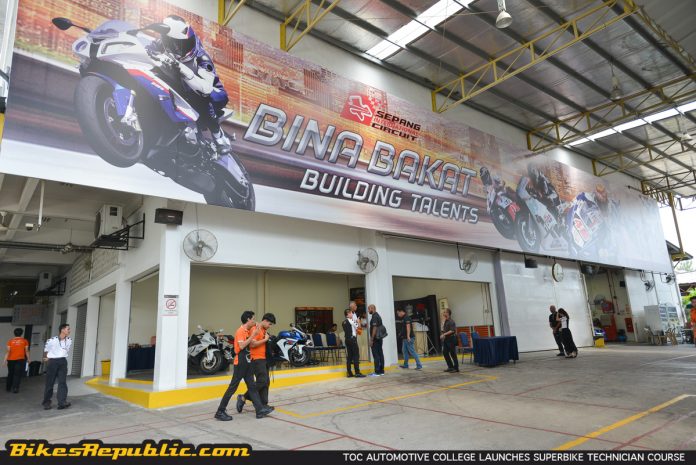 TOC Automotive College (TOC) has always been Malaysia's premier automotive college.

TOC has just launched their Superbike Technician Course.

Registration for the course is open and will begin in July 2018.

Also unveiled was TOC's bike that will be entered into the Malaysian Superbike (MSBK).
If you own a vehicle long enough, you may encounter the difficulty in finding a mechanic or technician you could truly trust, based on the accuracy in dealing with your vehicle's problems in a correct and prompt manner.
Indeed, we wrote an article about "nightmare mechanics" not too long ago (please click here for the article).
Truth is, this quagmire doesn't only exist for us bikers but for workshop operators and manufacturers, as well.
It is that vacuum that TOC and the Malaysian Motorcycle and Scooter Dealers Association (MMSDA) want to see filled, by signing a partnership. Through this partnership, students who had undergone TOC's Superbike Technician Course will find almost instant employment among the MMSDA's 5,000-member workshops. Nothing is worse than not being able to find a job after spending thousands of Ringgit for education.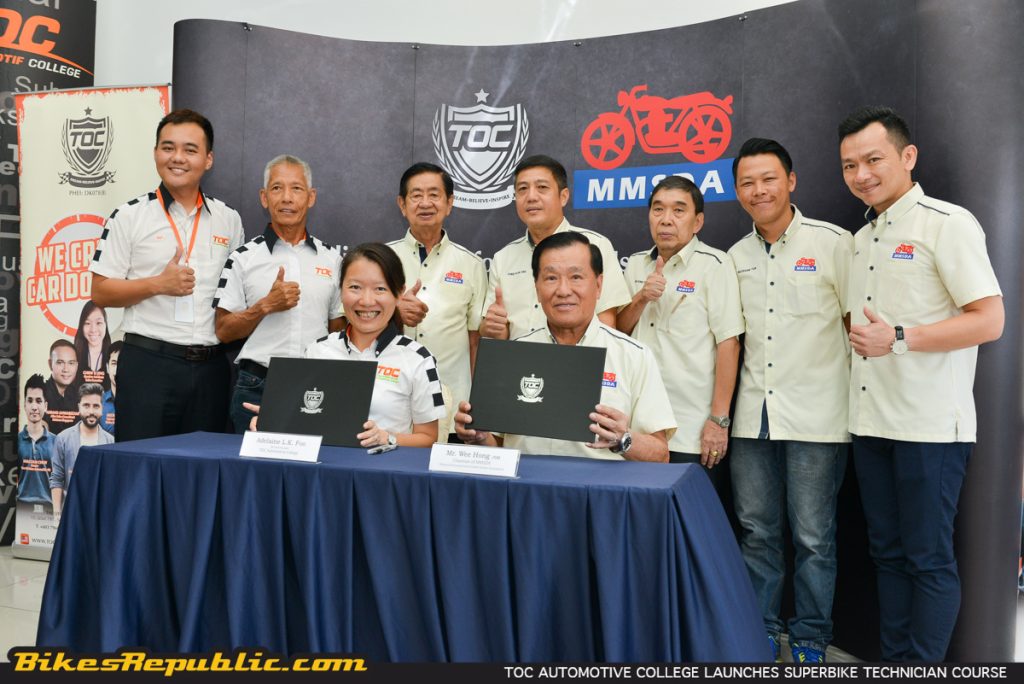 The signing of this partnership also connects readily with the Bina Bakat (Building Talents) program. TOC understands that there exist individuals who are passionate about automotive technology but are unfortunately unable to bear the costs of education. Hence, successful applicants will undergo training with up to 100% loan until they begin their journey in the workplace.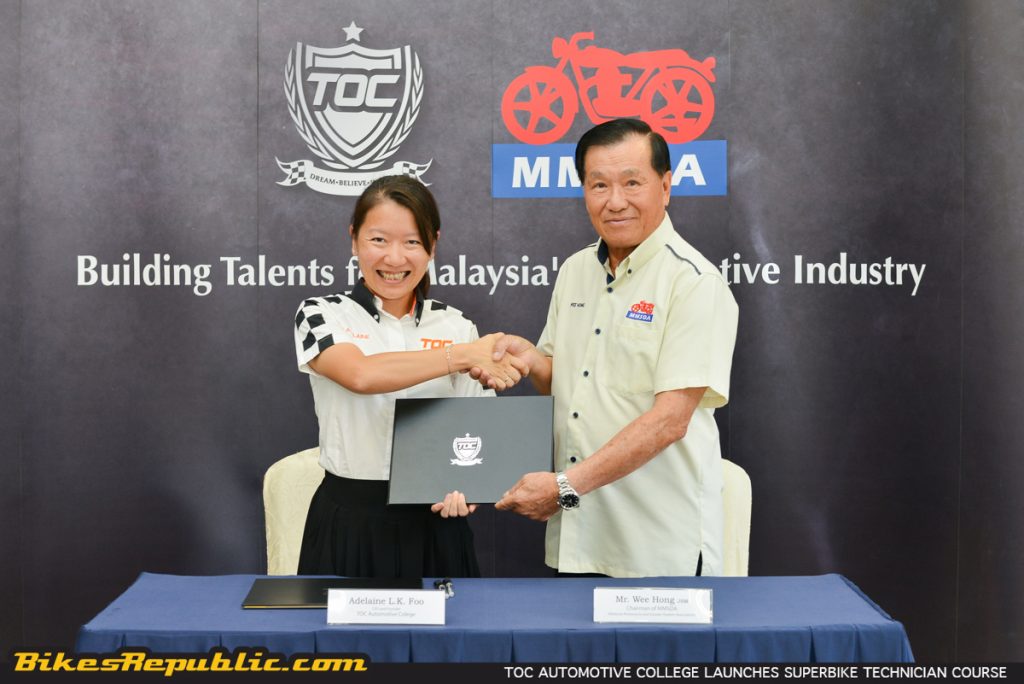 Adelaine L.K. Foo, CEO and founder of TOC said in her speech, "Alongside the growth of the four-wheel market, there should be fair competency through improved skillsets given to the motorcycle scene, which also contributes to a large part of the automotive industry."
"One of the common challenges I have come across which resonates well with me as a parent, is the financial struggle for single parents putting their children through higher education," she continued. "Through this collaboration, one of our main objectives is to help ease the financial burden and raise the quality of higher education at the same time."
Chairman of MMSDA, Wee Hong says, "The support of the Bina Bakat Program has increased the opportunity for our industry to have a greater access to quality skilled talents, something which had been lacking before."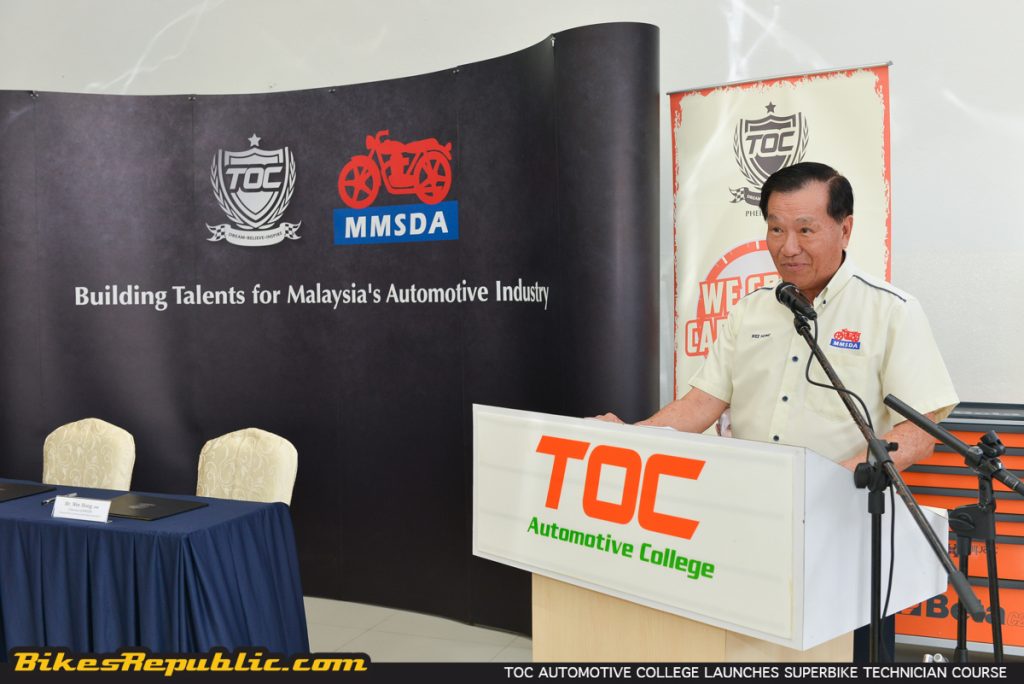 He further added, "MMSDA and TOC share a collective passion and dedication to delivery excellence towards the motorcycle industry. Through this partnership, not only will we see updated and improved facilities for conducive learning but also the increased employment of qualified and skilled technicians with our members and partners."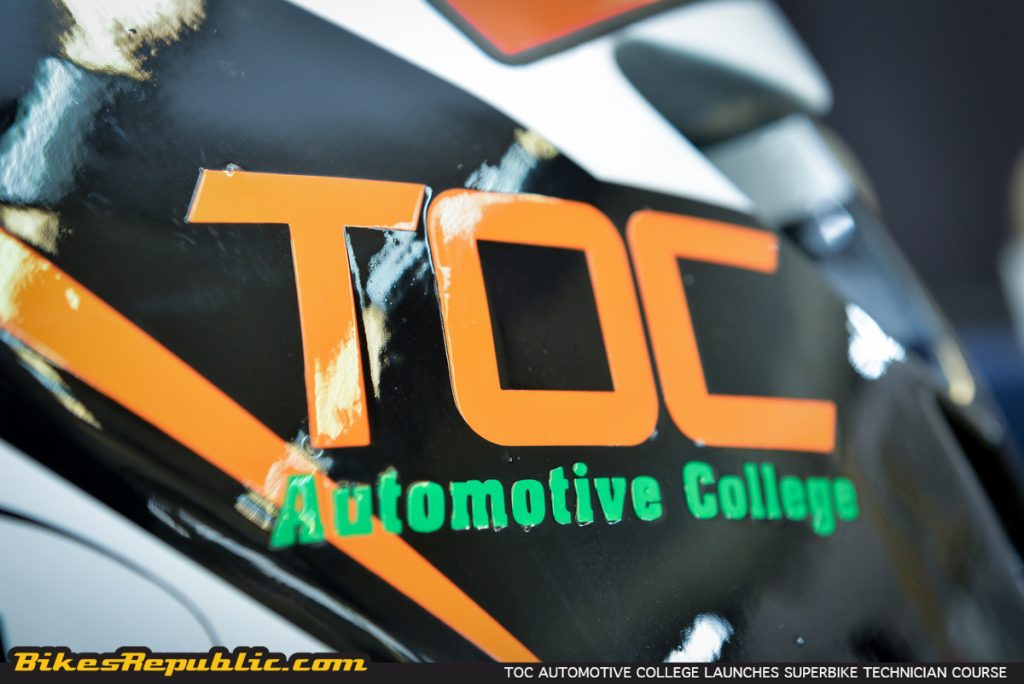 The Superbike Technician Course runs for 18 months with 3 levels of academic and career development opportunities. The students will be exposed to real-world experience during industrial training with TOC's partners during the course.
Adelaine stressed the importance of sending the students out for industrial training, "We can't have for example a student who graduate wtih a degree in all expects of automotive engineering or maintenance but has never lifted a single spanner."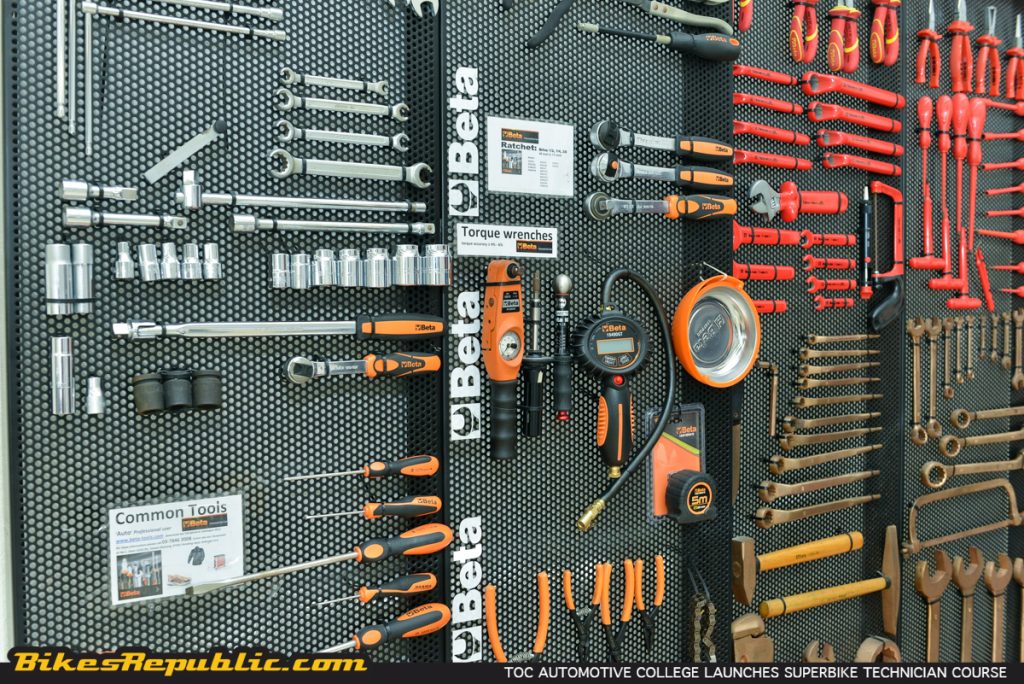 This augurs well for motorcycle owners throughout Malaysia as we will have well-trained and experienced mechanics handling our pride and joy.
At the same time, TOC also unveiled the TOC Malaysian Superbike Championship (MSBK) race bike. The team was set up with the assistance of Most Fun Gym's (MFG) chief instructor and Malaysian GP legend, Oh Kah Beng.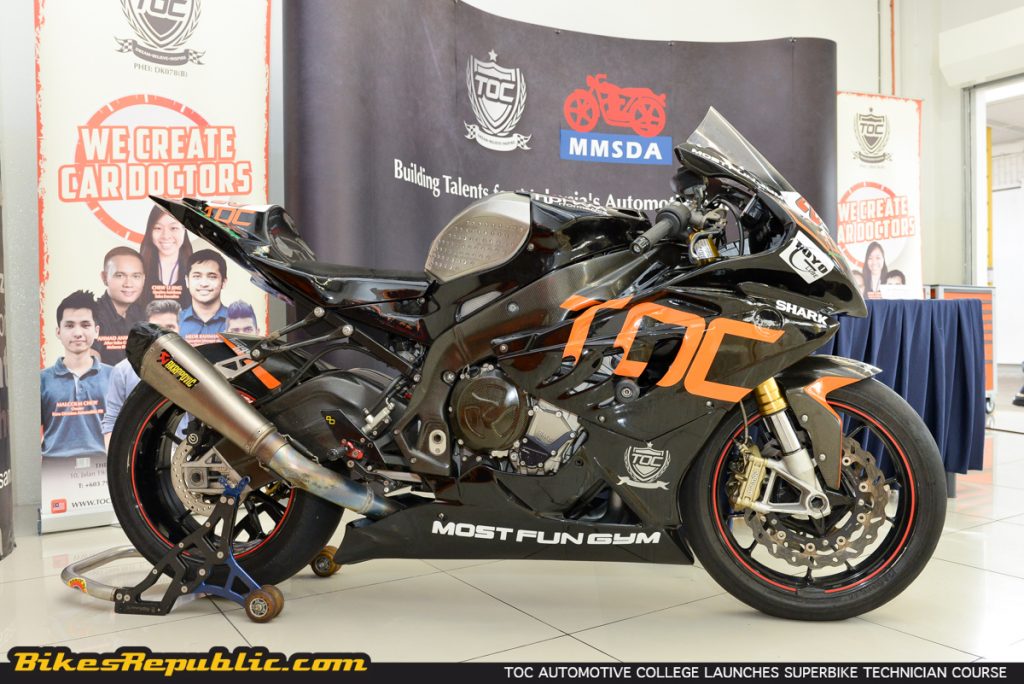 TOC already has a School of Motorsport division and will now see the inclusion of motorcycle racing.  "We want our students to experience the immediacy of racing. Fixing stuff under the tutelage of their lecturers is one thing but being pushed by a third-party race team manager is quite another," said Sebastian K.L. Foo, who is in charge of operations at TOC.
The technicians for the motorcycle race team will also undergo a riding course with MFG. Oh Kah Beng said, "The technicians should feel what a bike does, besides how the components perform in order to easily relate to what the riders tell them. That way, they could fix handling characteristics and problems much easier and faster during a race." (Please click here to see how we also trained at MFG.)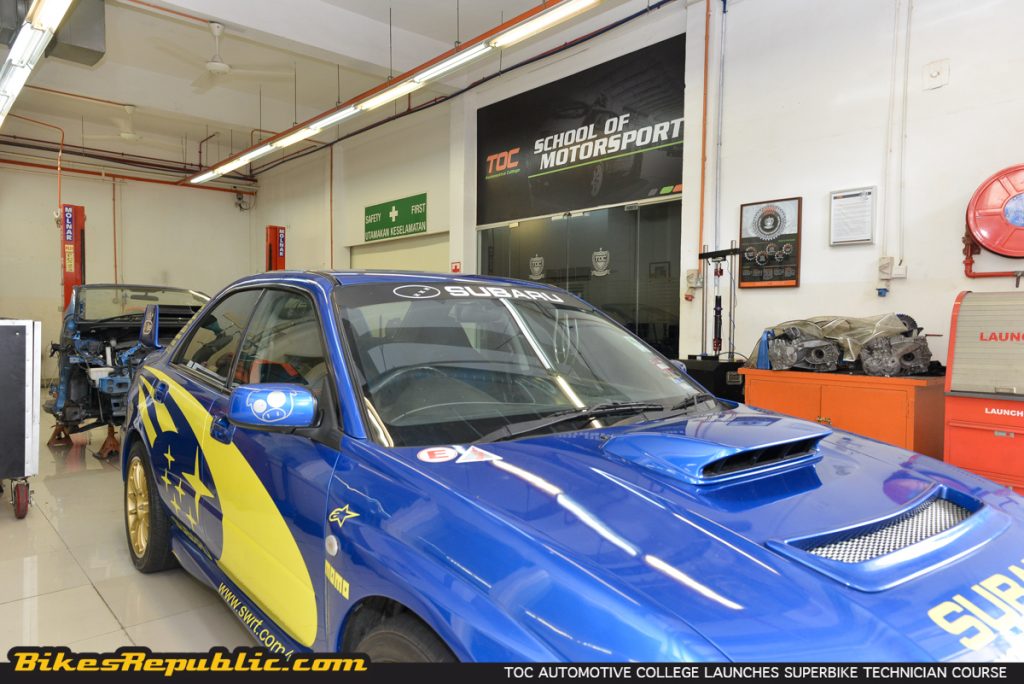 We were also given a tour of TOC's facilities afterwards. It was apparent that TOC has the latest machinery, testers and tools utilized in the industry. The Resource Centre (library) was similarly well-stocked. The students are also trained to maintain a clean working environment. A single drop of oil on the workshop floor invites a stiff reprimand. It is also mandatory for students to maintain good personal hygiene and appearance.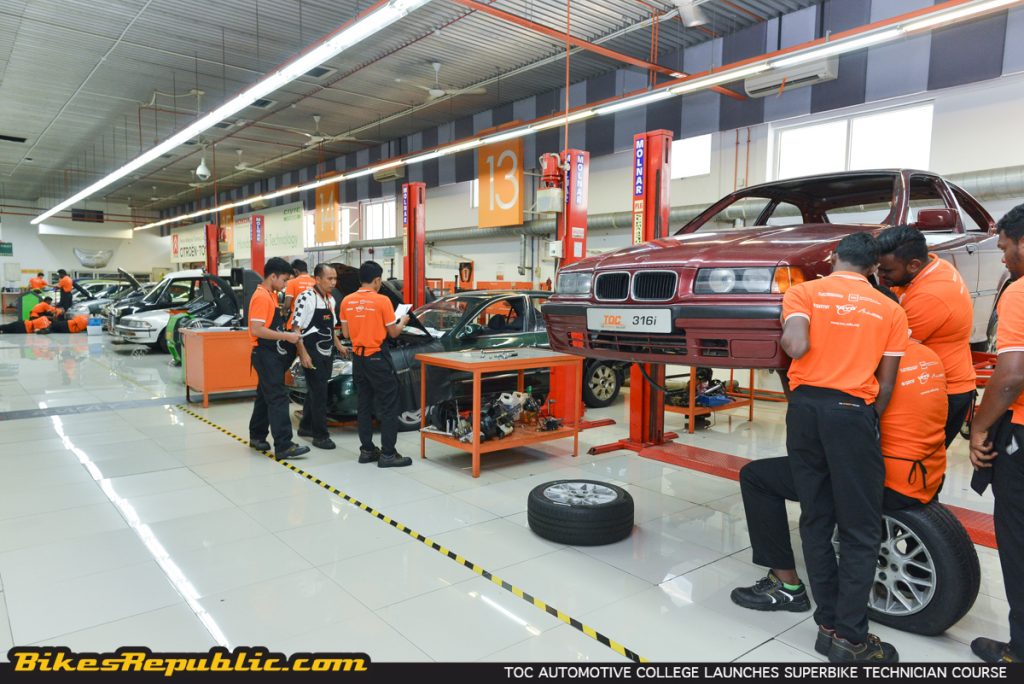 "The students may be taken aback to our strict policies such as workplace cleanliness, attendance and passing marks at first, but many have come back to thank us for preparing them, after they've gone out to the workplace," said Adelaine who guided us through the tour.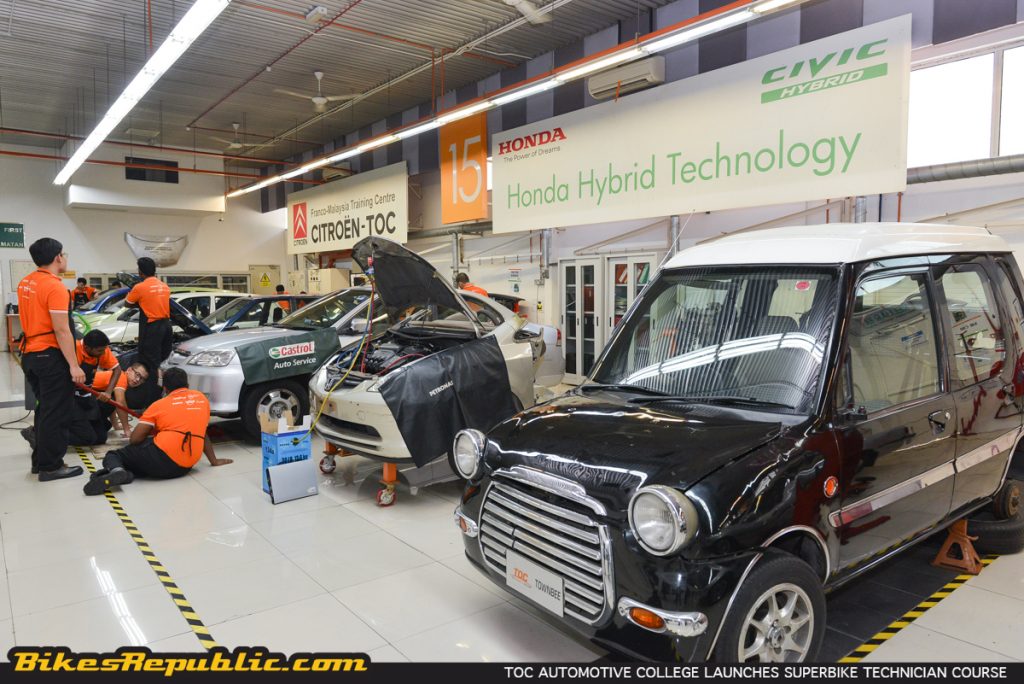 We also came across groups of students dressed in shirts and neckties. "They're undergoing the Service Advisor training module. They take turns to play the role of angry customers and techniques to address customer issues correctly."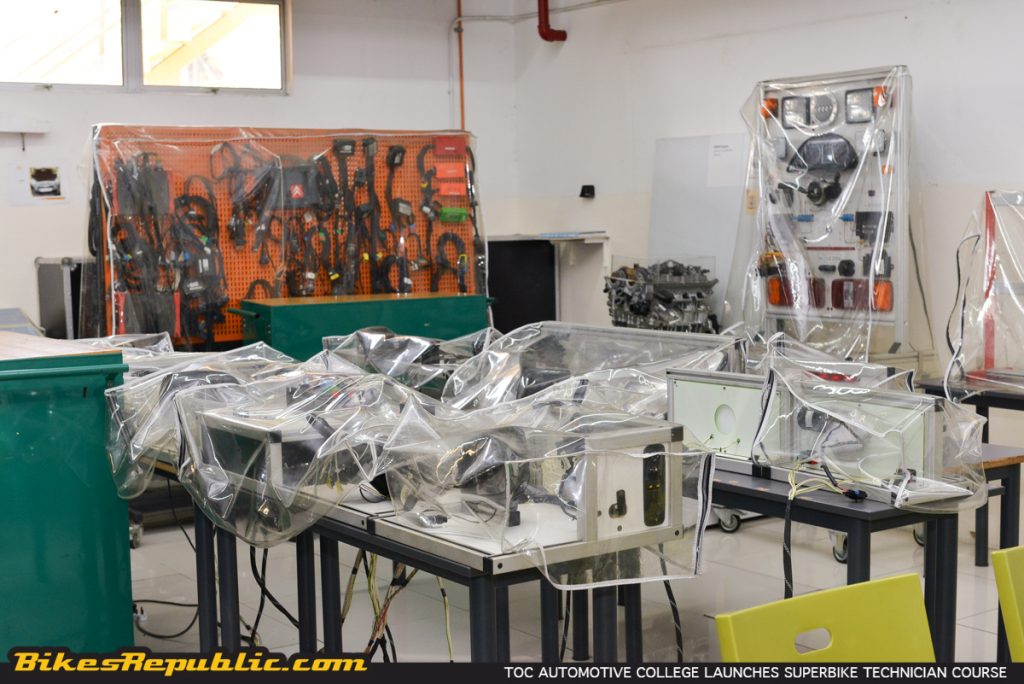 "As for the Superbike Technician Course, we've purchased eight new motorcycles for the students to work on. They weren't sponsor," stressed Sebastian further.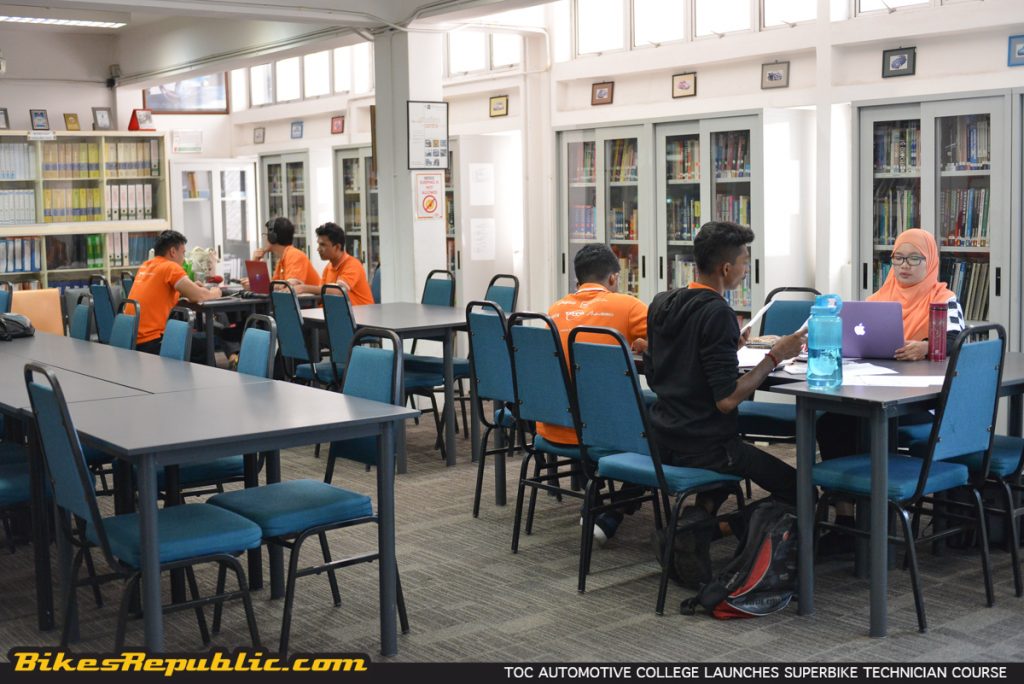 Application for the first batch of the Superbike Technician Course is open for its first intake in July 2018. Please visit www.toc.edu.my or www.facebook.com/TOC.edu/ for more information.
PICTURE GALLERY