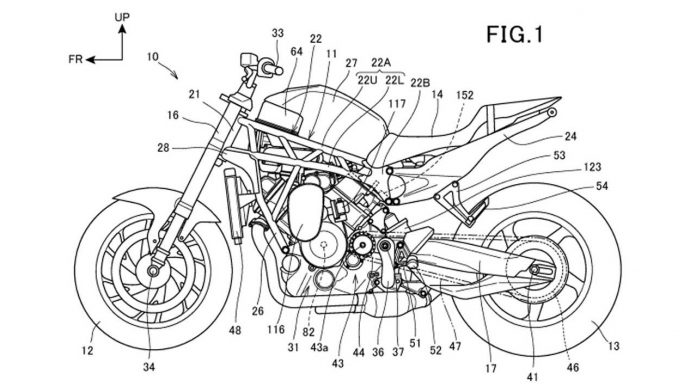 When it comes to modern supercharged motorcycles, only one manufacturer has gone through all the phases including production and sales; Kawasaki. Other manufacturers have also presented us with some pretty cool concepts but now, Honda is looking into the supercharged scene a little bit more seriously.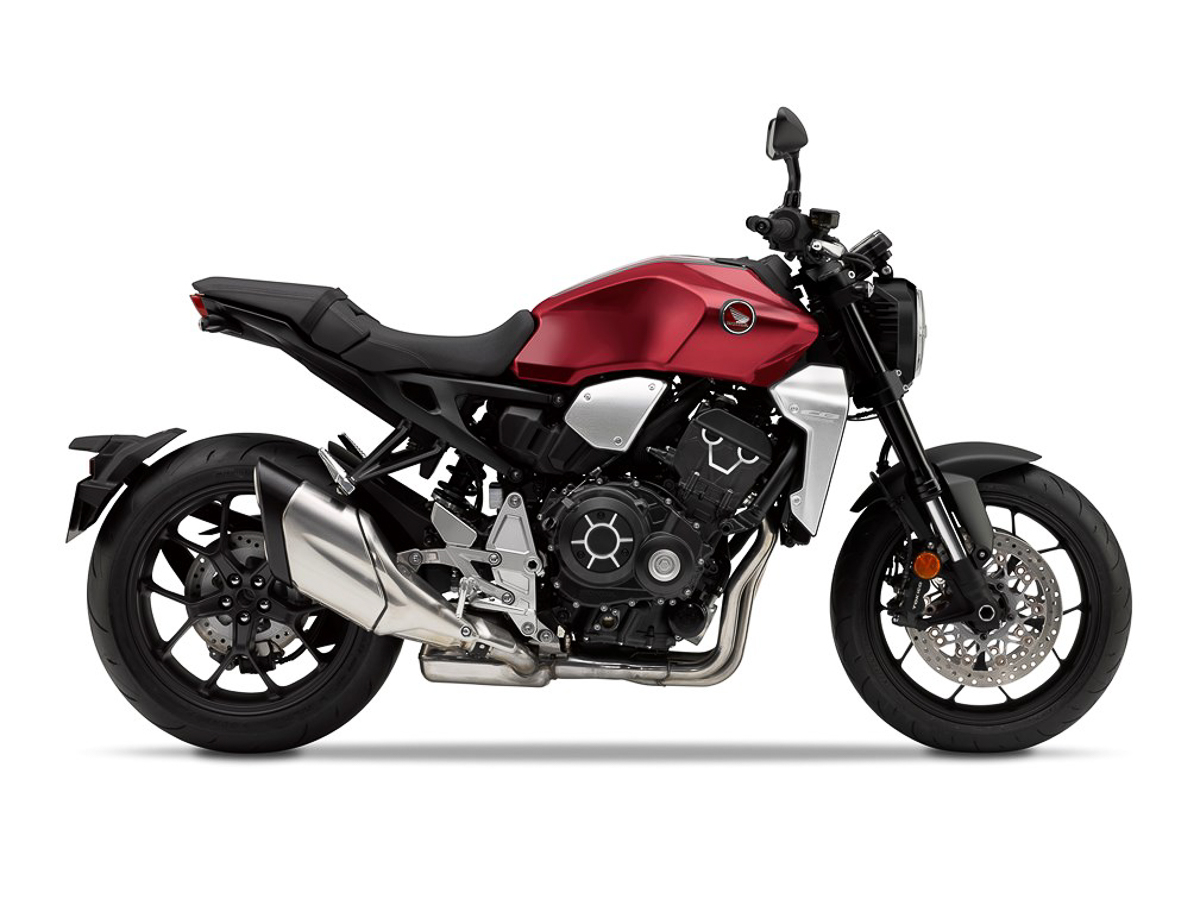 The patent for a Honda supercharged motorcycle has been around for a number of years now but it has since gone cold with no news or updates – until recently. They've updated their patent for a supercharged V-twin engine earlier this week and it looks more like a complete bike compared to the other patents we've seen in the past.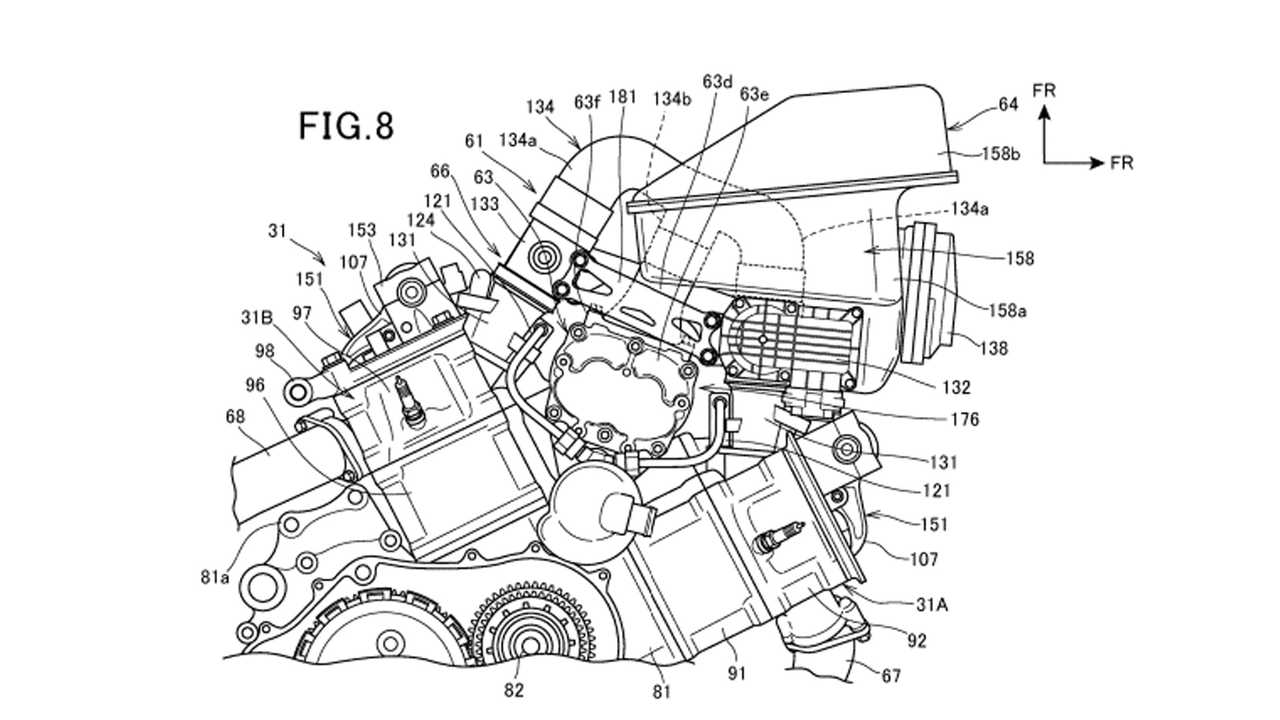 What we can see from the patents is that Honda plans to introduce their new supercharged machine in the form of a naked bike. It does carry some accents from the Neo Sports Café line-up but for now, it looks a bit more 'old school' rather than a full-blown futuristic beast, like the ones from Kawasaki like latest Z H2.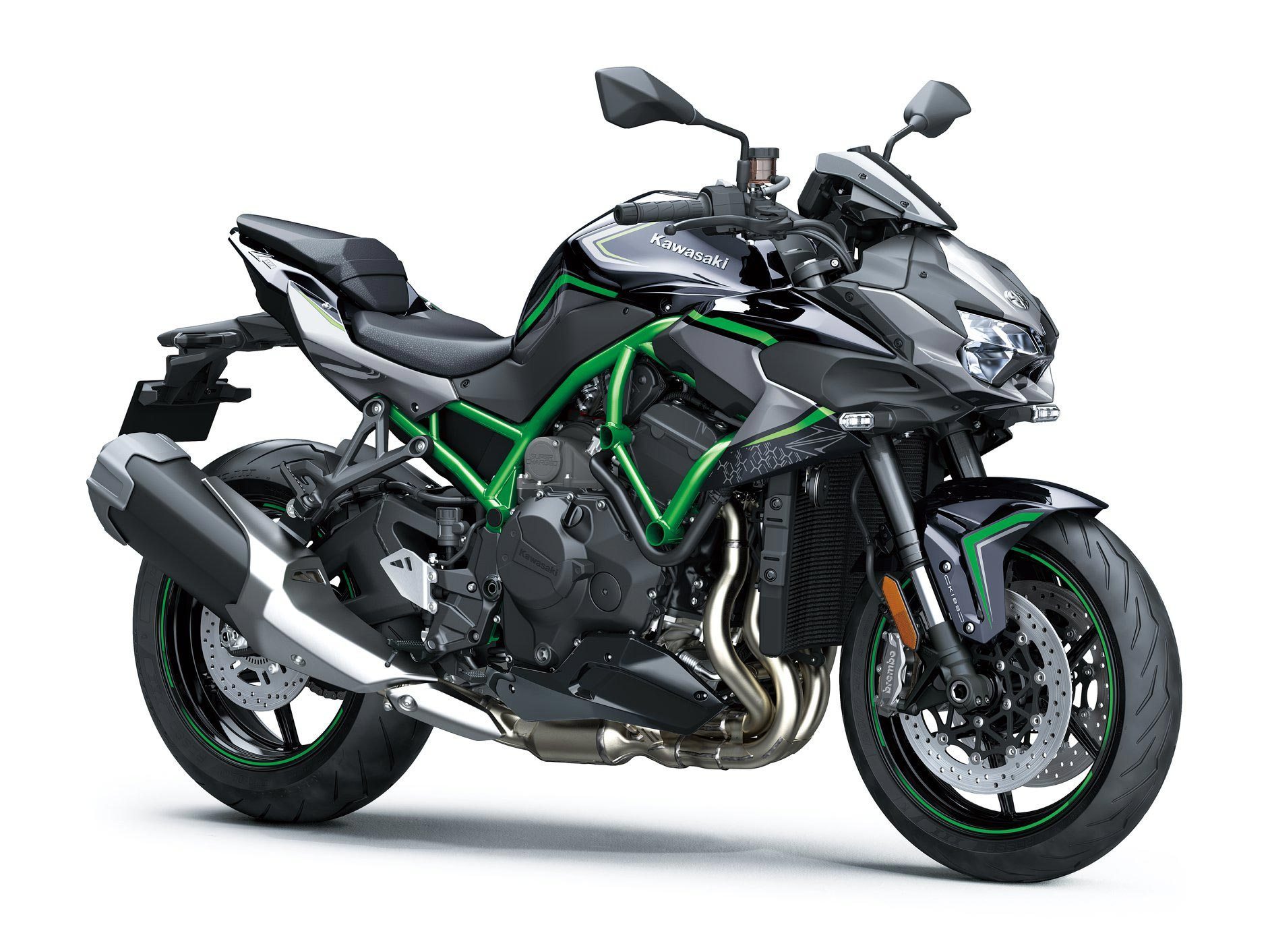 While the Kawasakis are inline-four 1,000cc bikes, Honda's version revolves around a supercharged V-twin setup which is more similar to the Suzuki Recursion Concept. No other details can be seen apart from the description in the title which also stated the addition of a throttle-by-wire system used for the bike.
If Honda is really serious about all this supercharged business, we might just see a live concept version sometime at the end of this year when the Tokyo Motor Show and EICMA will be taking place. In the meantime, Boon Siew Honda will be launching a few interesting bikes tomorrow so do stay tuned for more exciting news closer to home.