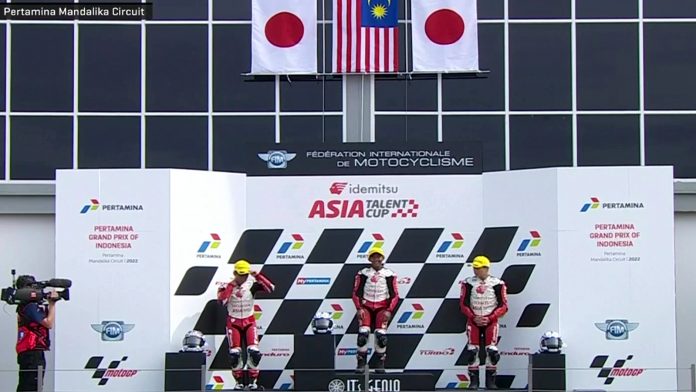 Hakim Danish completes weekend in Mandalika with back-to-back wins in Asia Talent Cup Round 2.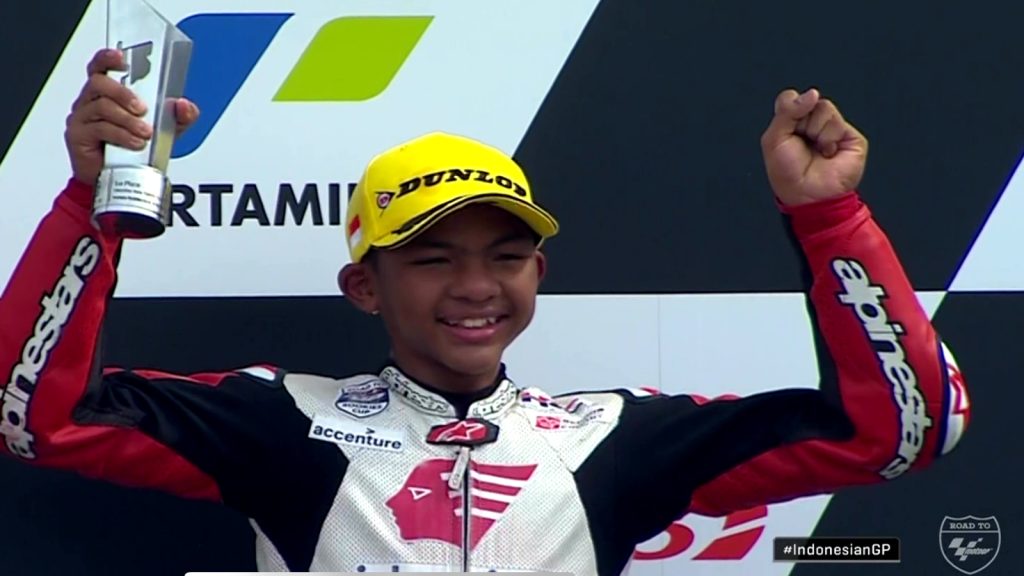 15-year-old Malaysian racing prodigy Hakim Danish took another sensational victory earlier today in Race 2 of the Idemitsu Asia Talent Cup 2022 Moto3 series held at the Mandalika International Street Circuit, Lombok, Indonesia
This is the series' second round of the year held as a supporting event to the inaugural Indonesian MotoGP race weekend.
The Terengganu-born youngster's latest triumph comes just after his previous day heroics during Race 1 where he dominated from start to finish and claimed his maiden win.  Unlike yesterday, today's race took a different turn as Hakim had to battle it out against Japanese rivals Gun Mie and Shinya Ezawa throughout the 16-lap race.
Having kept up with both Japanese riders in the lead group, Hakim Danish seized his opportunity towards the final stages of the race. After a series of brave overtaking maneuvers, both Mie and Ezawa conceded to Hakim Danish who took the checkered flag with a gap of 0.272 seconds and 1.488 seconds respectively.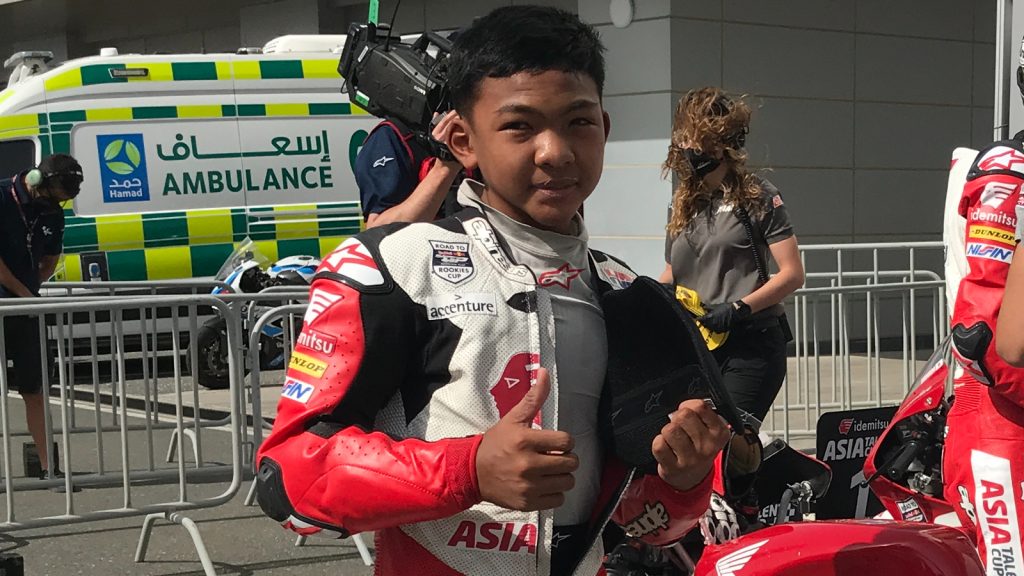 (File Photo)
With back-to-back wins, Hakim Danish has scored enough championship points to catapult him up and in the lead of the Asia Talent Cup championship standings with a total of 72 points – just 1 point separating him ad second place Amon Odaki of Japan.
It's now safe to say that this pocket rocket – and graduate of the SIC Mini GP program – is one to watch out for in this season's running of the Idemitsu Asia Talent Cup.
(Lead/Featured image: File)