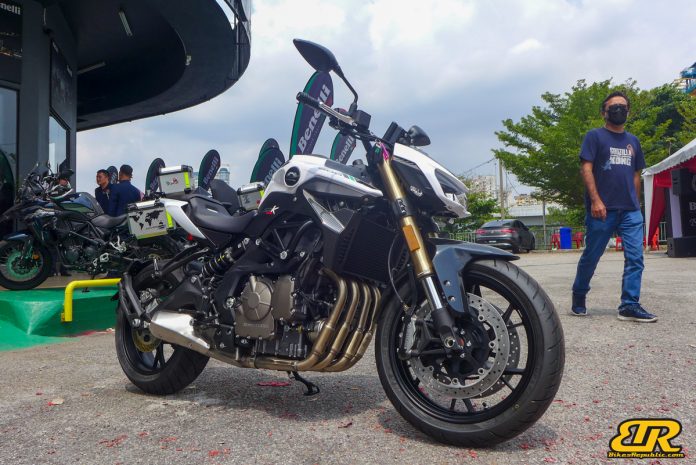 Here's a much closer look around of the new QJMotor SRK600 naked that was also present during last weekend's SRT800 launch.
We take a closer look at the new QJMotor SRK600 naked streetfighter in the flesh last weekend.

Essentially, this is the spiritual successor to the Benelli TNT600 naked.

Launched just before Hari Raya Aidil Fitri, it's the QJMotor brand first offering to enter our market.

It packs sharp styling, a host of modern and premium features, as well as a peppy 600cc heart too.

Priced from RM35,888, would you be tempted into one?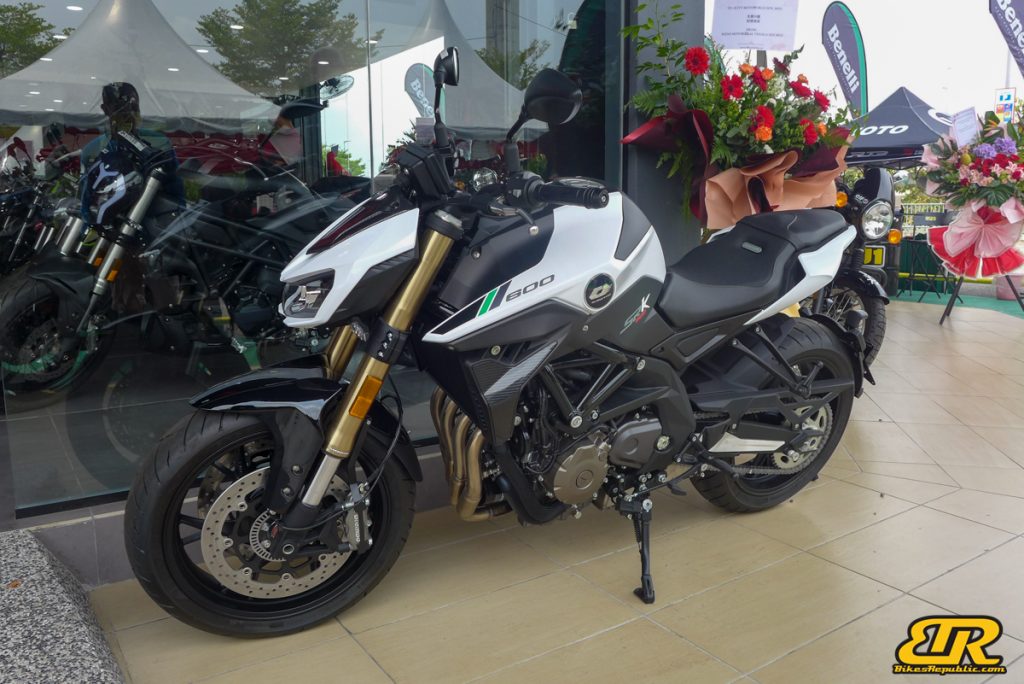 Introduced just before the recent Hari Raya Aidil Fitri holidays, the QJMotor SRK600 naked stands as the first QJMotor brand's offering to enter our local market through distributors MForce Bike Holdings Sdn Bhd.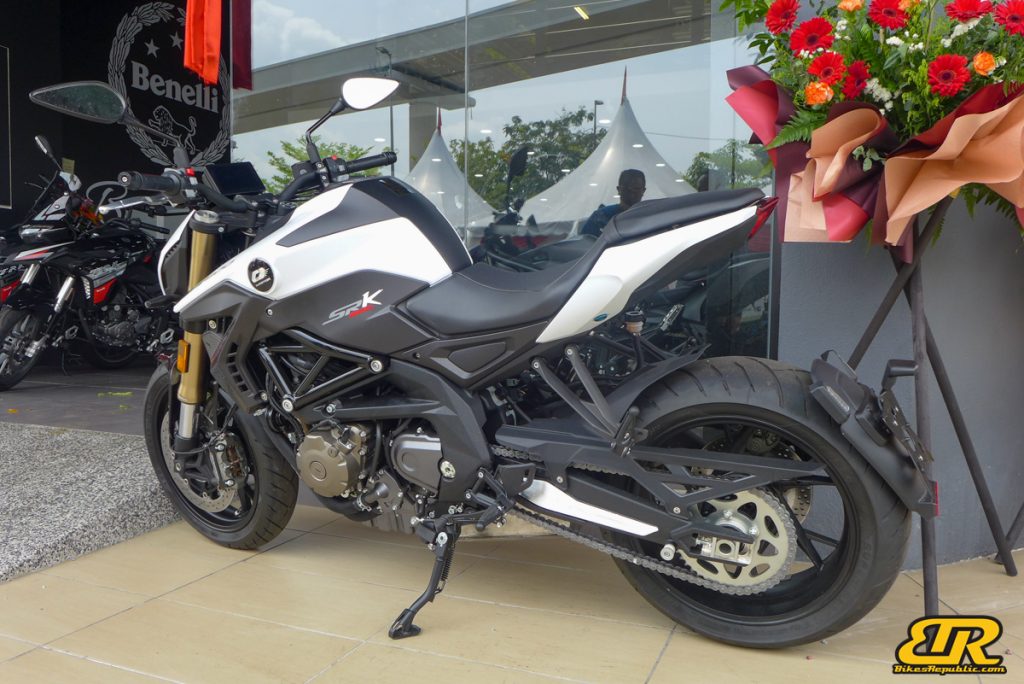 During last weekend's launch of the brand's second model, the SRT800 dual-sport adventurer, MForce Bike Holdings also had a lone SRK600 unit present for display and short test-rides.
We decided to take a closer look at this streetfighter-styled naked offering and, simply put, things look very promising indeed…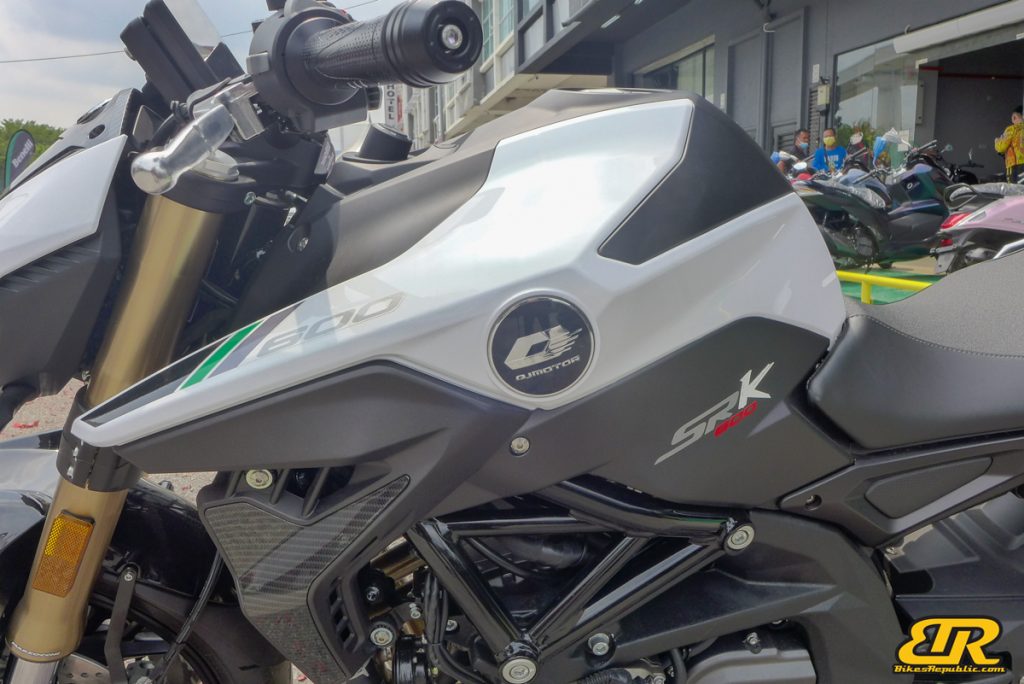 For starters, the overall styling is indeed sharp, reminiscent of the Kawasaki Z1000 if we were to be honest, which isn't a bad thing entirely. What sits well here too are the gold-finished Marzocchi front forks, as well as the monochrome colourway this display/demo unit came dressed in.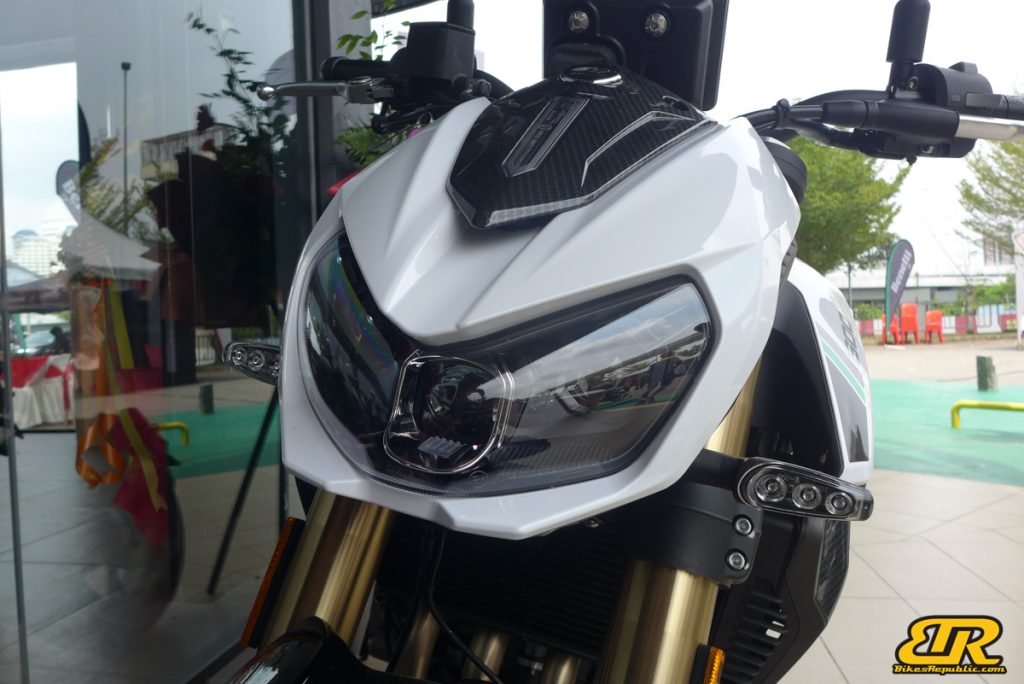 What we know will impress many is the rather high build quality the SRK600 possess. Then there are the high-tech features it packs, namely the all-LED lighting suite, fully-digital dash display, as well as keyless ignition – a novel feature that we know will entice many too.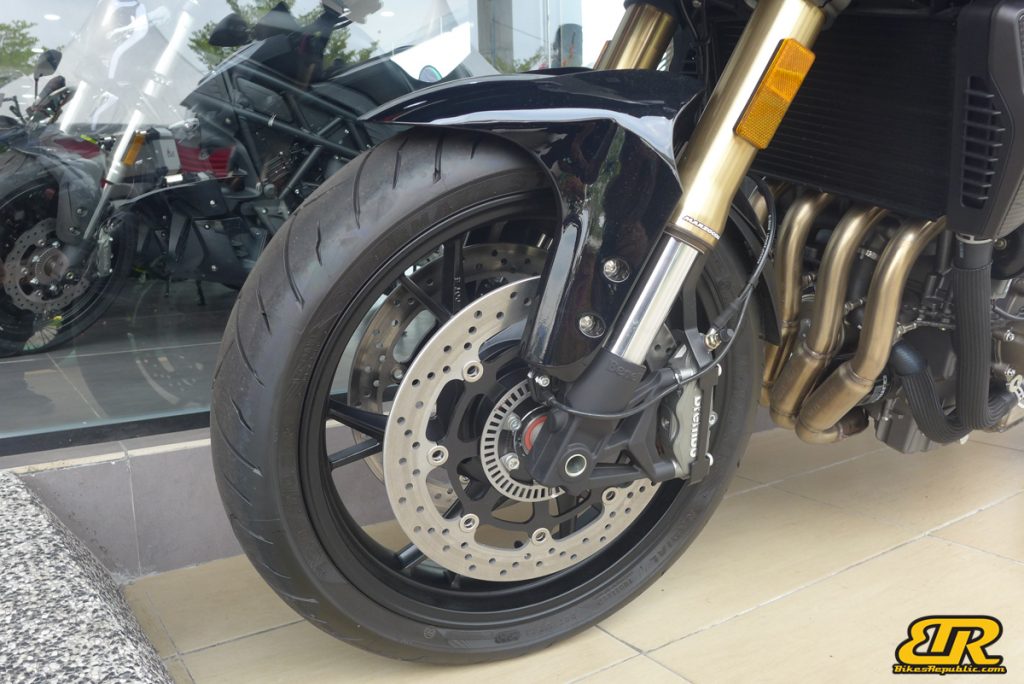 The Brembo braking hardware – similar to what's brimmed in the SRT800 – is both a welcomed and rather concerning feature. Our standpoint with the latter stems from the on-going trend of Brembo brake thefts plaguing bike owners all over the country. In other words, this is one bike we wouldn't park ourselves in any dodgy part of town…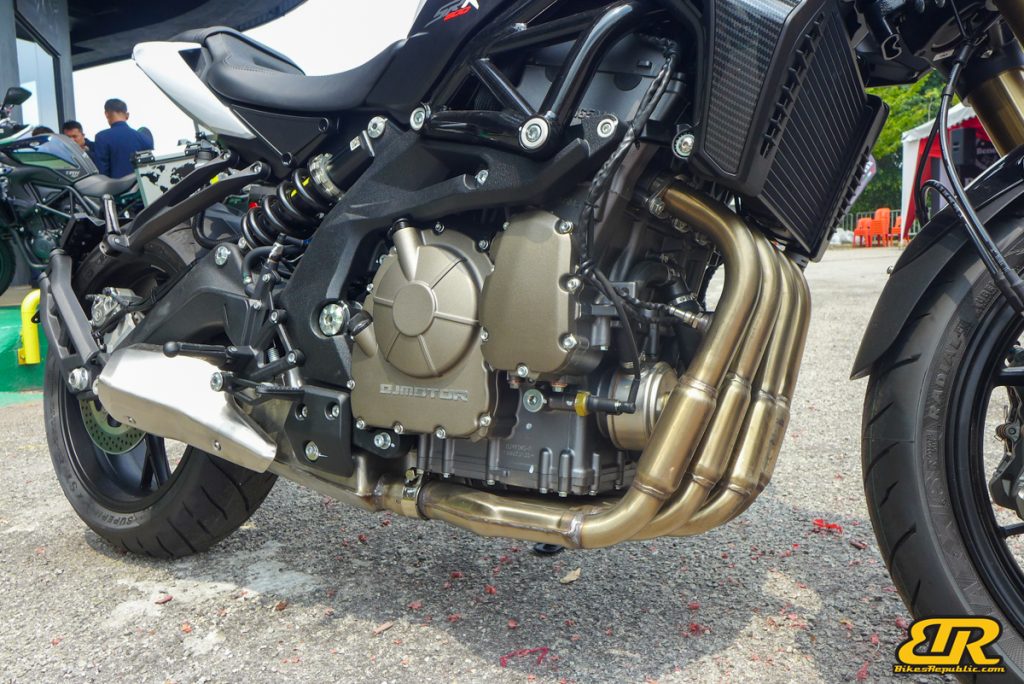 Moving on to other good parts and, aptly, the key to this streetfighter is its peppy heart – a liquid-cooled 600cc in-line four-cylinder with 16-valves. As reported, said mill promises decent outputs of 81.5HP and 55NM to power its rear wheel via six-speed transmission that's primed with an assist & slipper clutch module too.
We're certain many will appreciate this mill's rather smooth soundtrack, not to mention its pretty bronze-finished extractor and crankcase too.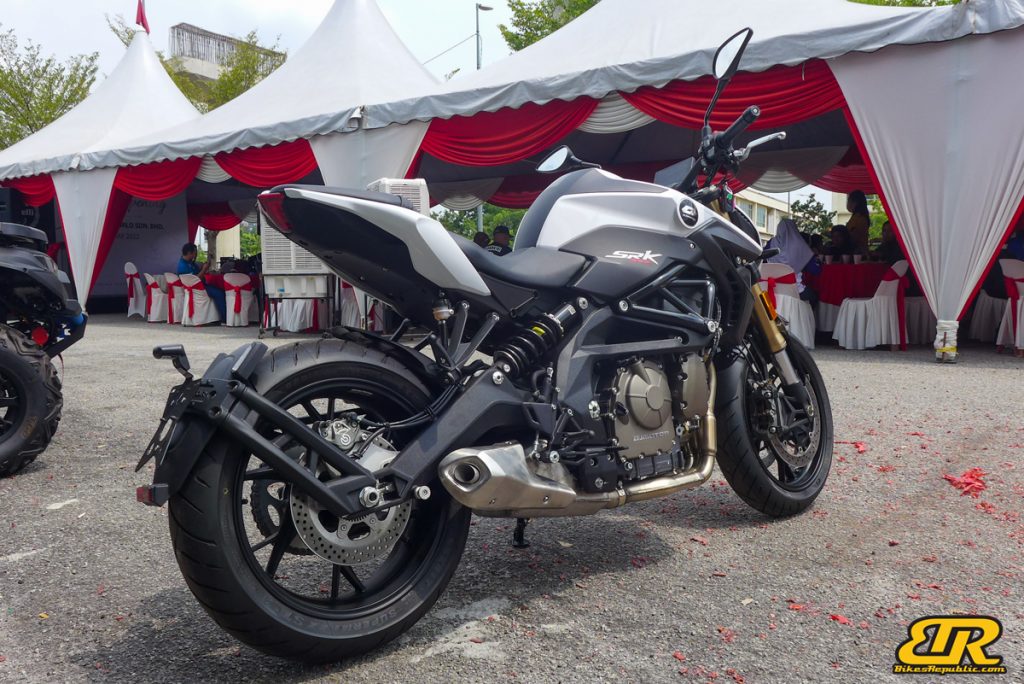 Overall, it's easy to see how this somewhat spiritual successor to the Benelli TNT600 stands as an appealing option to many here. Fuelling that further is of course the affordable price tag it commands, which reads at RM35,888 (base, excluding on-road costs).
What do you folks think of the QJMotor SRK600 then?
Gallery: QJMotor SRK600