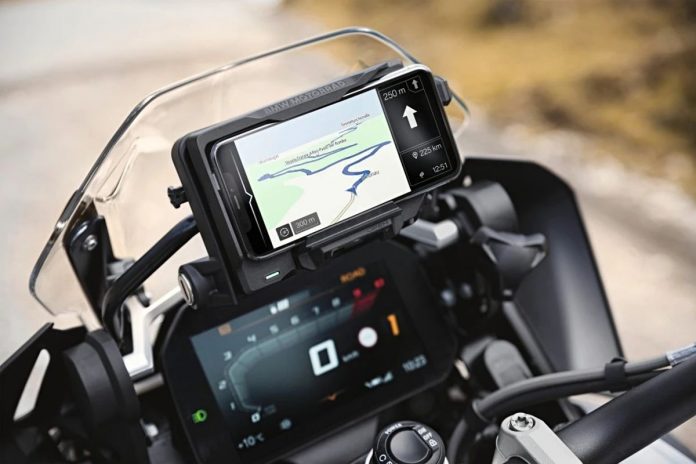 BMW Motorrad recently introduced the latest motorcycle accessory called the ConnectedRide Cradle that allows riders to mount their smartphones while riding.
However, the mount (meant to fit most of the iPhone range, including the latest iPhone 13) could damage its camera as it is susceptible to strong vibrations.
Apple has already warned customers and manufacturers about the danger of a phone mount on motorcycles.
However, BMW still went ahead with the idea by introducing the ConnectedRide Cradle, a universal phone mount that allows smartphones to display controls and rea-time information about the bike via the Multi-Controller function.
The accessory is compatible with BMW's R 1200 GS and R 1250 GS range.
Apple previously warned bike users that constant vibrations from motorcycles could damage the iPhone camera while mounted on any phone mount.
While some aftermarket phone mounts, such as the Quadlock, offers vibration dampener, it is unclear whether the latest accessory from BMW Motorrad has the same feature.