Day Two of the 2018 Sepang Official MotoGP Test started under bright sunlight.

Only three riders have gone under the 2:00 minute mark thus far.

It's a three-way fight among Ducati, Honda and Yamaha at the moment.
Day Two if the 2018 Sepang Official MotoGP Test opens to bright sunshine and hot weather, providing the teams with a great opportunity to record some useful data.
As at 1500 hrs. (3pm), riders Valentino Rossi (Yamaha), Andrea Dovizioso and Marc Marquez (Honda) trade fastest times.
Rossi had held the fastest time of 1:59.766 going into the hour, but Dovizioso fought back to better it with a time of 1:59.732, just 0.034 second faster. Marquez, who starts testing the 2018 bike today, clocked his fastest time of 1:59.988.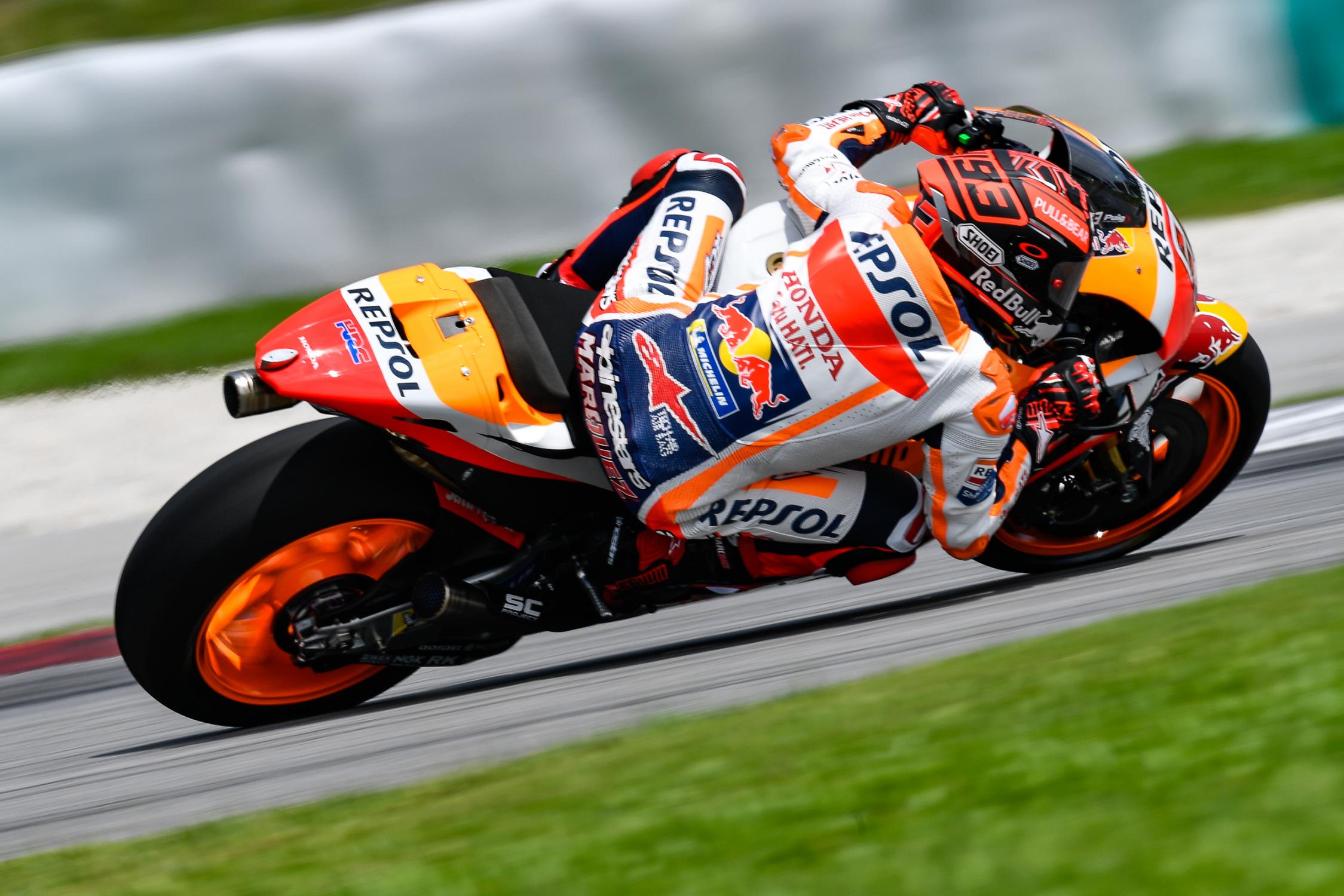 More interestingly, however, was on which part of the track was Rossi faster compared to Dovizioso. The former was fastest in Sectors 1, 3 and 4. Dovi was faster than Rossi only in Sector 2.
Please refer to the layout of the Sepang International Circuit (SIC) below.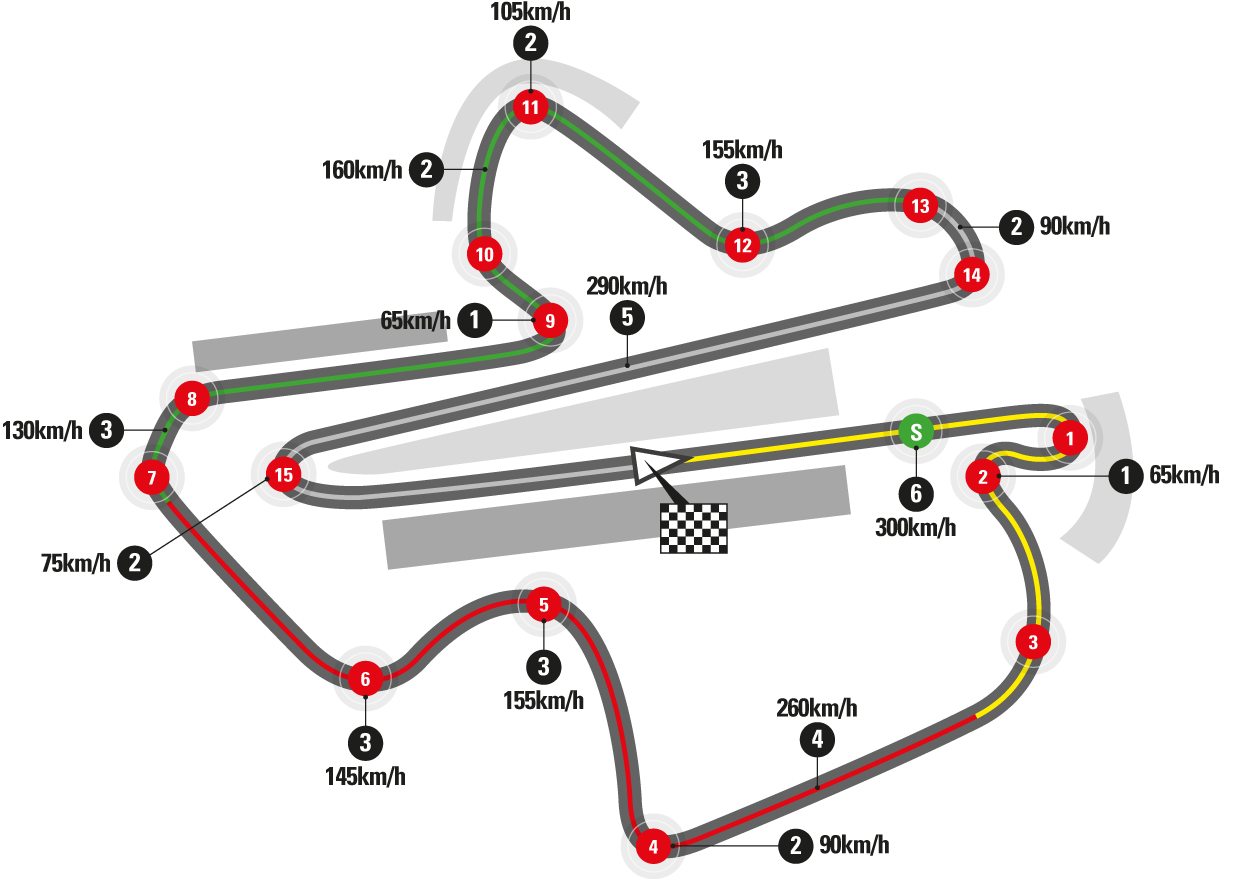 Sector 1 (in yellow) is from the Start/Finish line to the exit of Turn 3, Sector 2 (in red) is from the exit of Turn 3 to before the entrance into Turn 7, Sector 3 (in green) is from Turn 7 to the entrance of Turn 13, and Sector 4 (in grey) is from Turn 13 back to the Start/Finish line.
Provisionally, it shows that the new Yamaha is faster in the tighter twisty sections of Sectors 1 and 3, allowing the rider to carry the speed into Sector 4.
Section 2 consists of the chute into Turn 4, then the sweeping Turns 5 and 6, before a short run into Turn 7. Dovi's time in this Sector was 27.339 seconds, compared to Rossi's 27.577 seconds.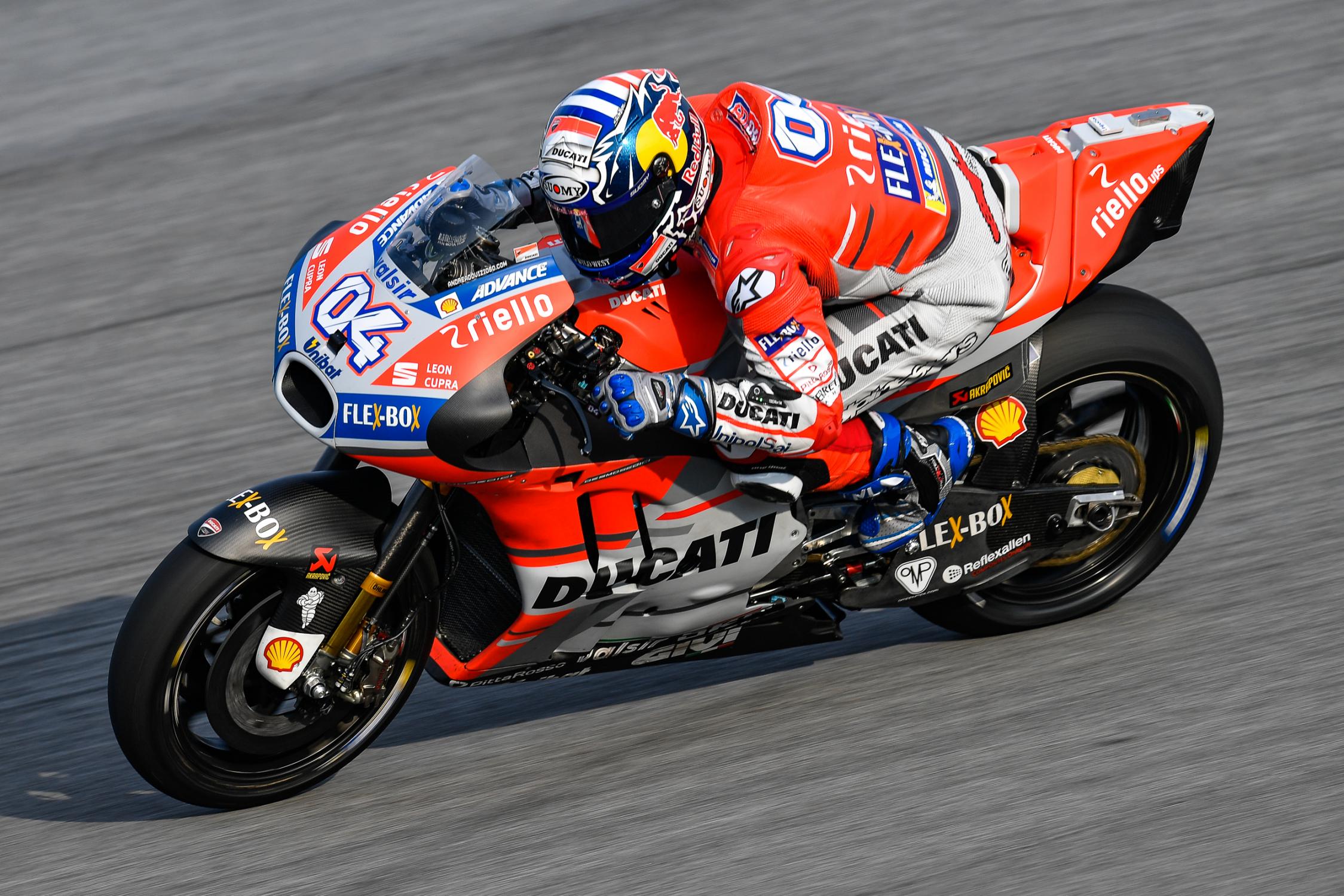 A we mentioned that is really preliminary at this time of the day and the riders will definitely go faster later in the day.
Also, do remember that the riders and teams may be testing motorcycles as whole, but if we break it down, these tests are also for important for the suppliers of other components such as electronics, suspension, brakes, tyres, exhaust systems, oil and fluids in the bike; riding gear including the helmet, gloves, suit, boots and almost anything else you could think of.