1. Visit the Shell Advance Ride Thru Service booth
Are you riding to Sepang to watch the race? Then be sure to visit the Shell Advance booth at the PA1 parking lot ride opposite the main entrance (Welcome Centre). Buy any Shell Advance motorcycle lubricant and you will get a free engine service, free engine filter, free food and drinks, and you stand a chance to win other great goodies. Check out the video we created at last year's Shell Ride Thru Service so you know what to expect!
Getting a free service for our Vespa at the Shell Advance Ride-Thru Service at Sepang Circuit!

Posted by Bikes | Republic on 28hb Oktober 2016
2. Don't have a ticket to watch the race? Then visit the Shell Advance Ride Thru booth – again!
Yes that's right. Shell Advance Malaysia wants to give you free tickets to the Shell Hillstand to watch the race. All you have to do is buy a Shell Advance AX7 or Ultra and service your bike at the Ride Through Service! So if you do not have tickets, this is your chance.
3. Get ready to shop!
The Malaysian MotoGP is the best time to buy merchandise of your favourite team or racer. There will be plenty of Valentino Rossi merchandise on sale, and at great prices too. So bring your wallet, and make sure there is a load of cash in it.
4. Visit the HJC booth to check out a special helmet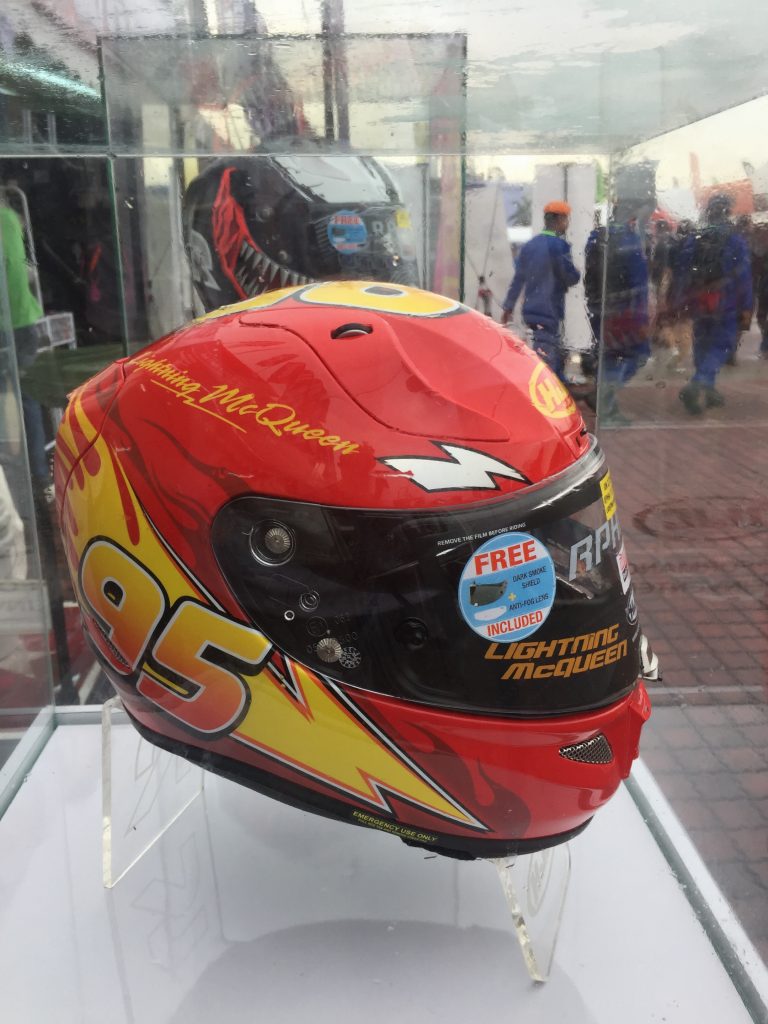 Of course there are going to be other helmet brands there too, and you should visit them too, but HJC Helmets is known to make some amazing helmets and are among the most affordable in the market right now. The latest helmet models are a unique line that include a few Marvel superheroes. But the latest design is one that will grab the attention of cartoon lovers with a design from the Cars 3 cartoon series. Don't miss out the intricate details of the new HJC helmet.
5. Get up close and personal with the amazing Kawasaki H2R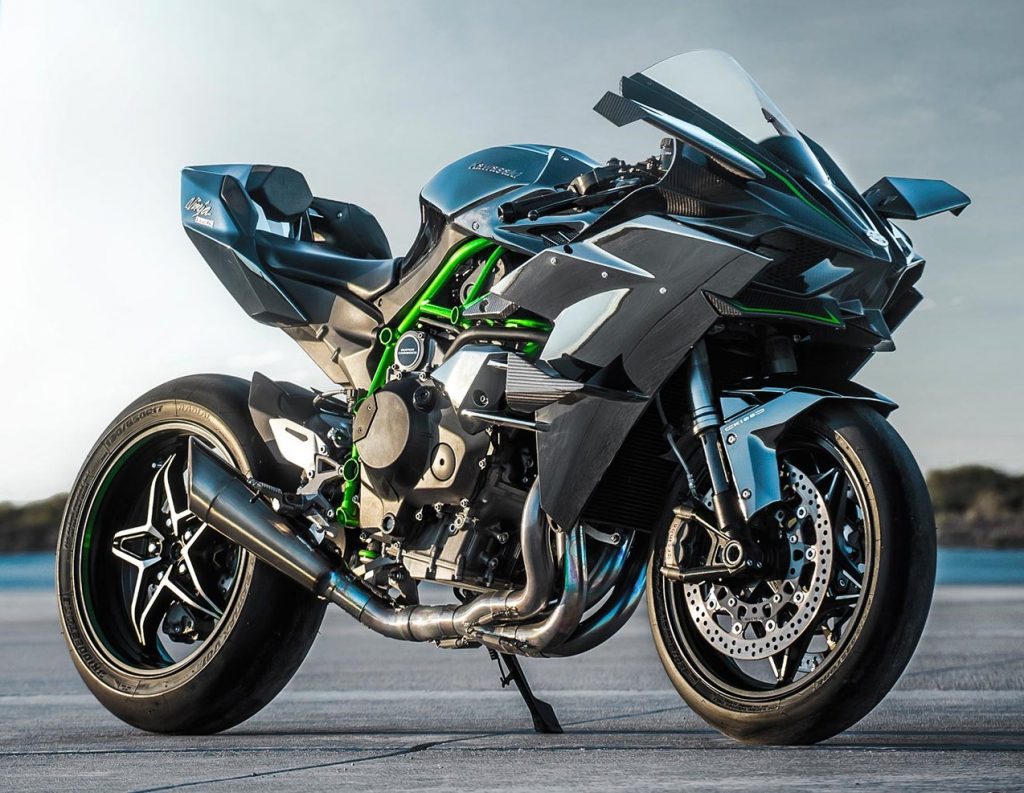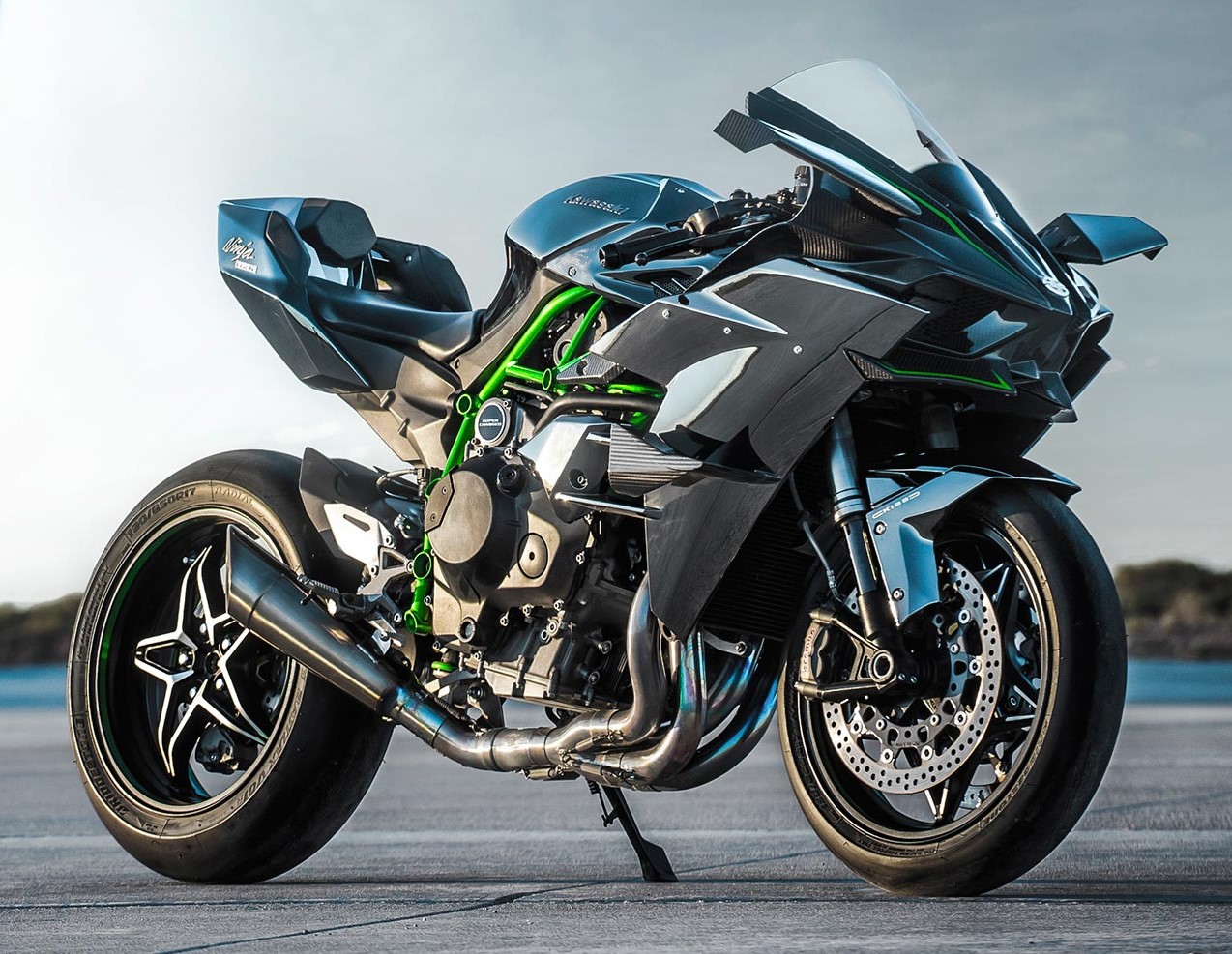 The Kawasaki H2R needs no introduction, it is alien in comparison to regular bikes. Made of carbon fibre, the supercharged motorcycle is capable of hitting 400km/h. But it looks like it going really fast even while standing still. Marvel at this engineering masterpiece at the Kawasaki booth. Read more about this amazing machine here!
6. Check out the vast array of KTM bikes
KTM Motorcycles are becoming more and more popular now, and they are among a few manufacturers that have a complete range of motorcycles from dirt bikes to everyday commuters. There is a KTM motorcycle for everybody. And if you are a fan of the marque, there is also plenty of official merchandise to buy.
7. Stay hydrated with Red Bull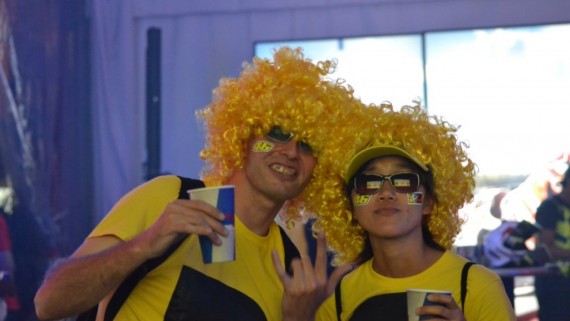 Over the years, the Red Bull marquee has built a reputation as the most happening booth during MotoGP thanks to its party like atmosphere. It is also the only booth during MotoGP that allows alcohol. So visit the Red Bull marquee, watch the race live, cool down with the air-conditioned tent. And if alcohol is not your thing, then simply load up on the Red Bull energy drink.
8. Take lots of selfies with the models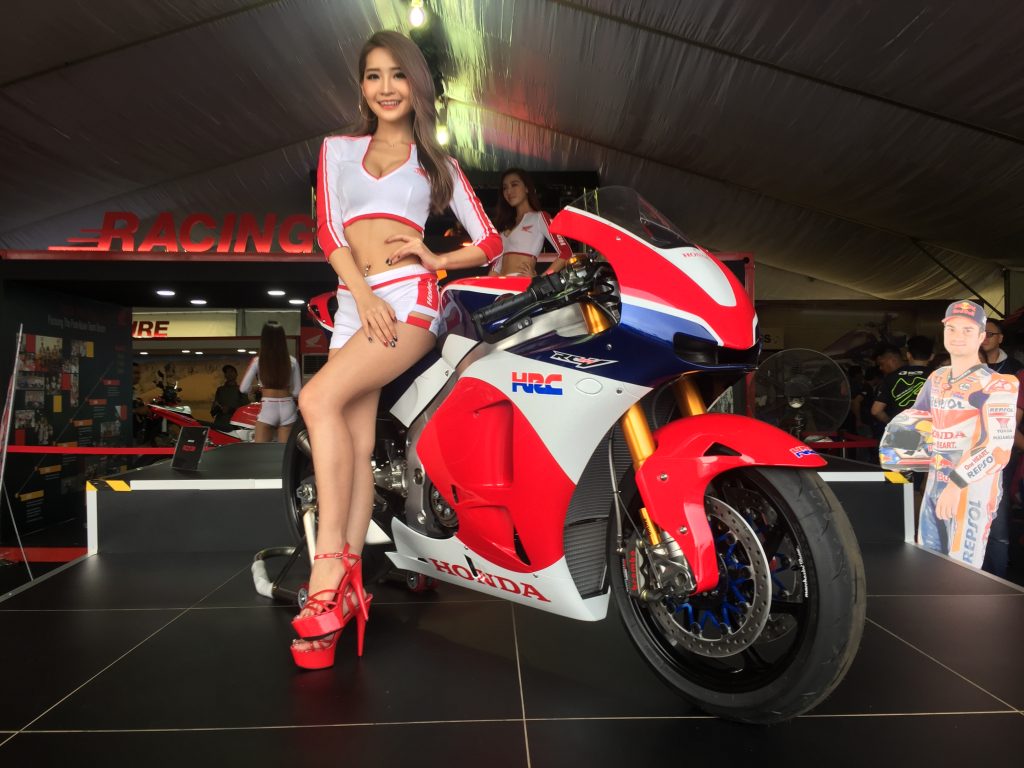 Where ever there are fast bikes there are bound to be plenty of beautiful women, and that is the case during MotoGP as well. There will be a long line of guys waiting to get a selfie with the gorgeous models, and they oblige with a smile. Just make sure your wife or girlfriend is not with you though.
9. Check out the new BMW bikes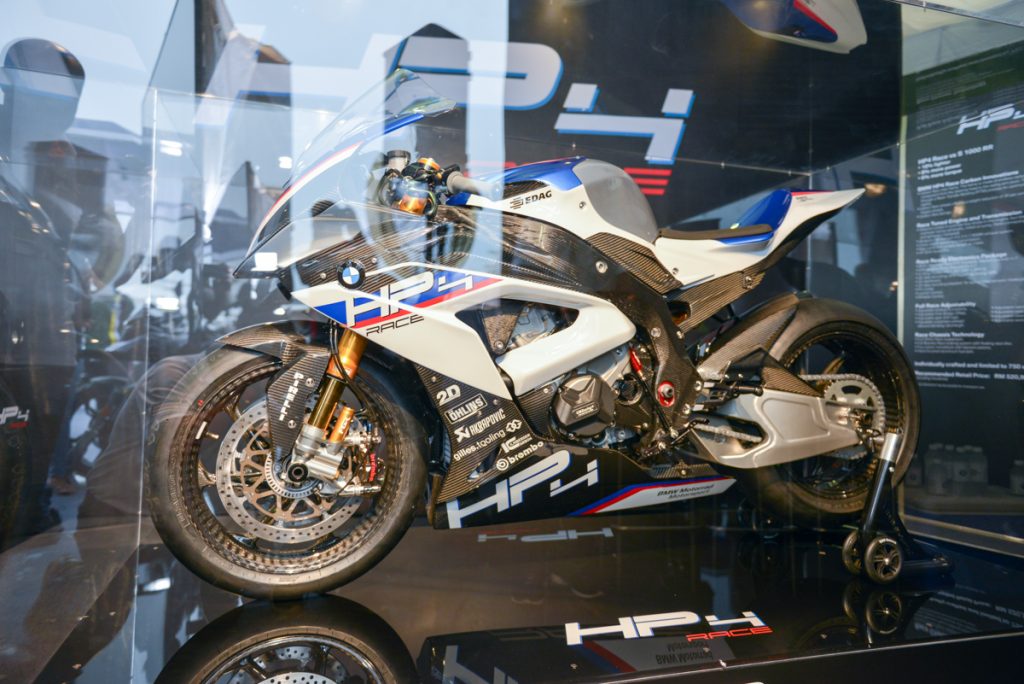 BMW Motorrad Malaysia has a prominent booth just at the entrance to the grand stand area. And just like KTM, they have a complete range of motorcycles the fits almost all budgets. From the extremely loveable G310R, to the outrageous BMW HP4 Race that costs an astonishing RM520,900. Read about both the bikes here!
10. Win various goodies
A number of booths will be giving away free merchandise in return for something. Givi for example was giving away a very cool coin box after you like their Facebook page. We also know other stands are also doing the same, so keep a look out for all the free stuff on offer.
11. Watch the race!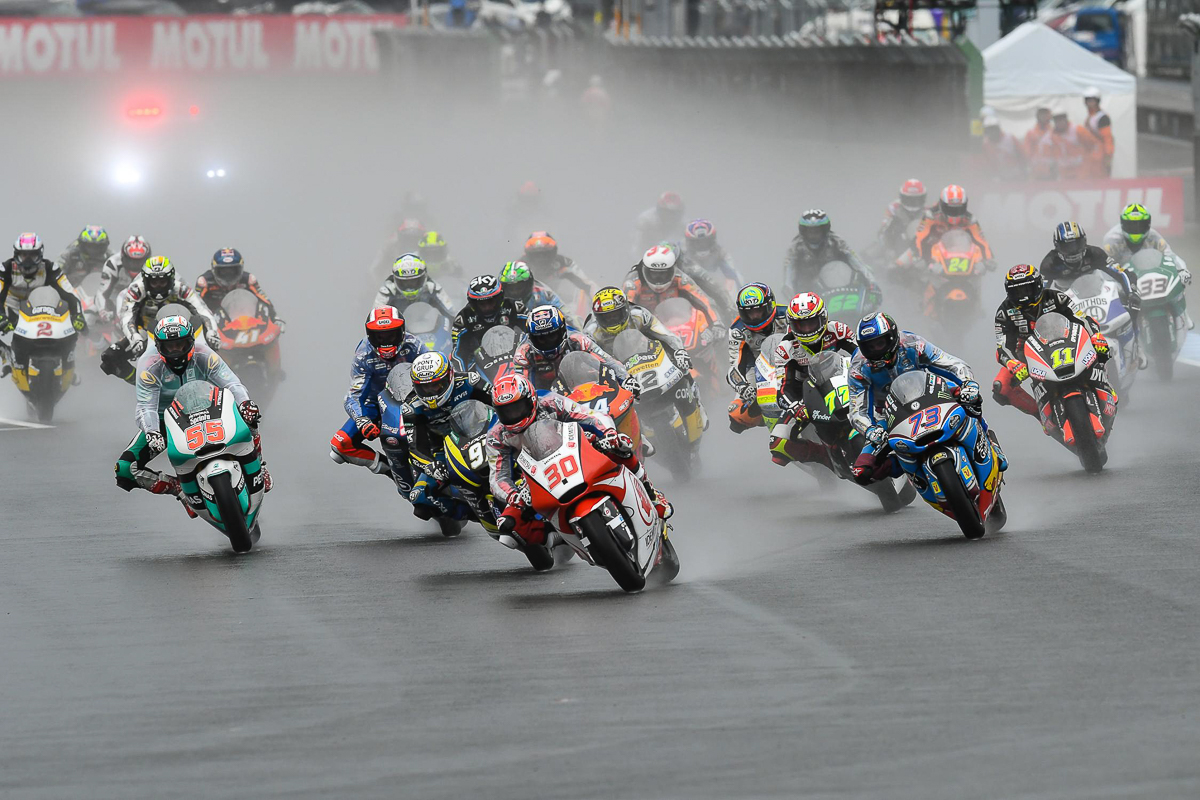 This is a no-brainer. We are at the second last race of the season, and Spaniard Marc Marquez is leading the championship again. In second place is Andrea Dovizioso who still has a good chance of winning the championship provided something happens to Marquez, which is unlikely. There is definitely going to be good action to watch at the race. Also, our local boys Adam Norrodin, Hafizh Syahrin, Khairul Idham Pawi as well as wildcard rider Kasma Daniel Kasmayudin will all have plenty to prove at their home race. So whatever you do, no matter how many hot models there are to take photos with, or how many free goodies there are – do not miss the race!
See you there!
By the way, have you heard that Petronas wants to give some lucky people a year's worth of engine lubricants? You can be one of those lucky people too by taking part in a simple contest. For more information on the contest, you can visit www.mymesra.com.my/pengejarimpian