From zero to 5,900 metres above sea level in less than 24 hours

Maximum altitude reached for a twin-cylinder motorcycle at 5,960 metres

Maximum altitude reached with a motorcycle in less than 24 hours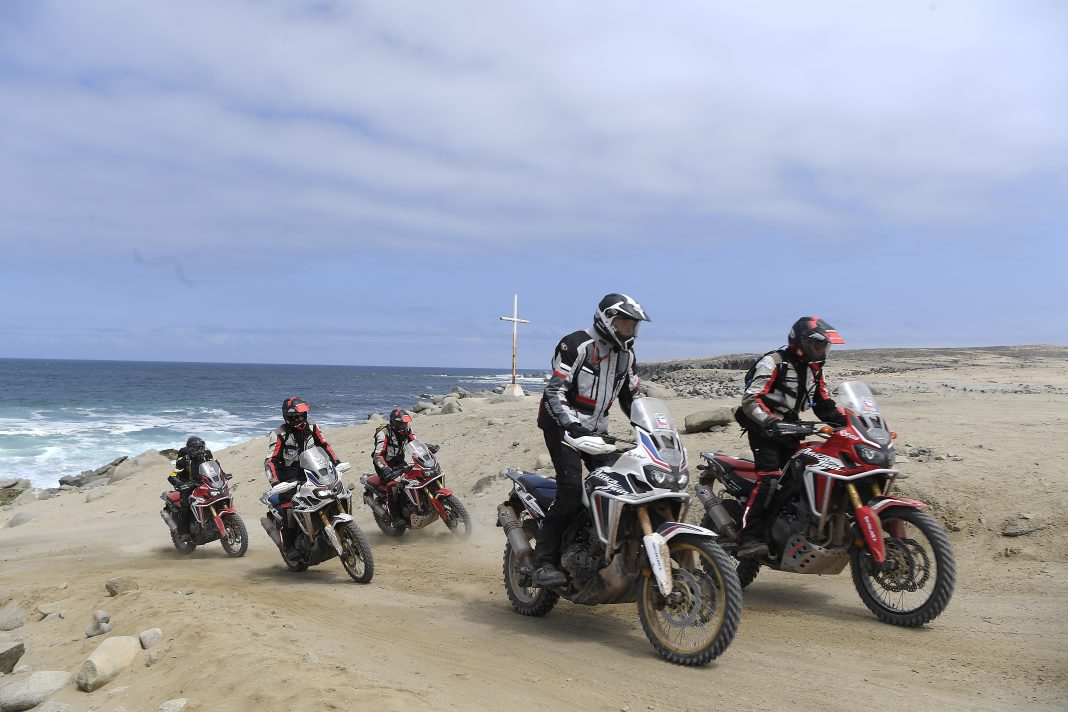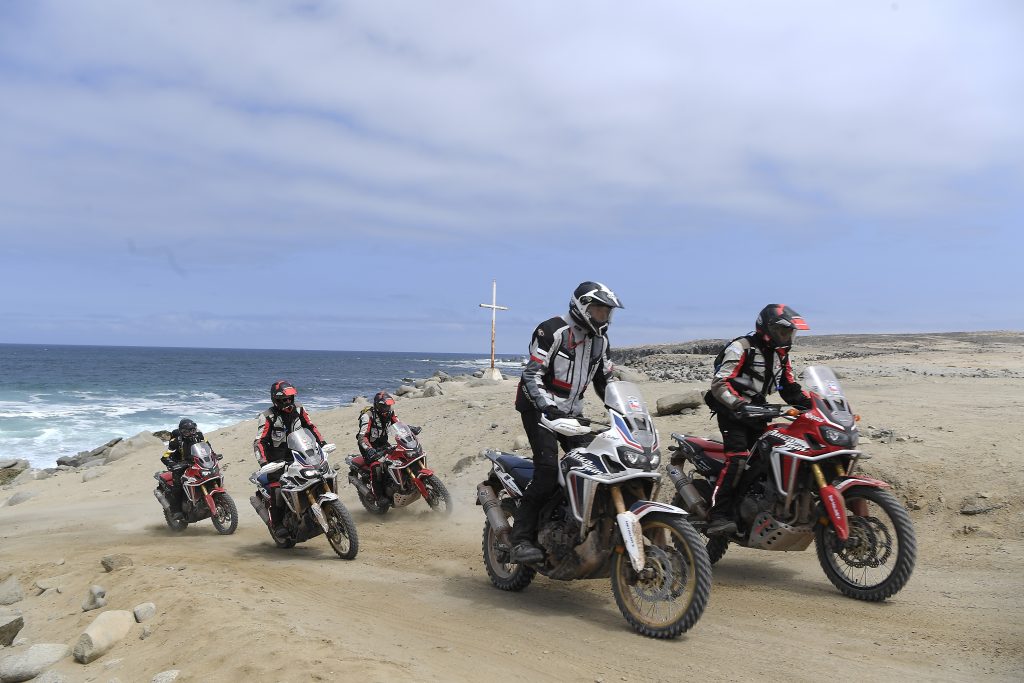 Metzeler broke three different records last Saturday on 24 February 2017 with their brand new off-road tyre, the Metzeler MC 360™ paired together with Honda Africa Twin and CRF450RX accomplished by a team of riders which included the Head of Testing Department of Metzeler, Salvo Pennisi.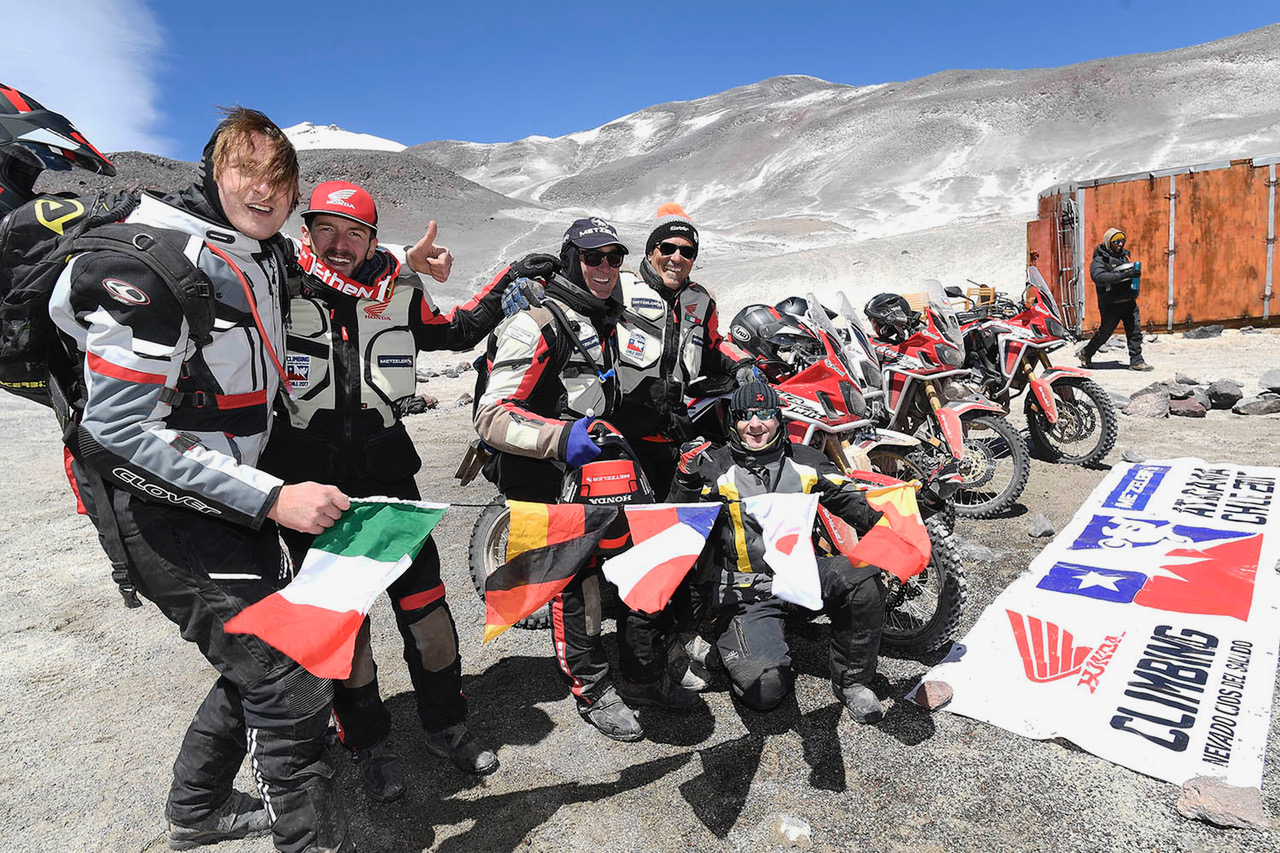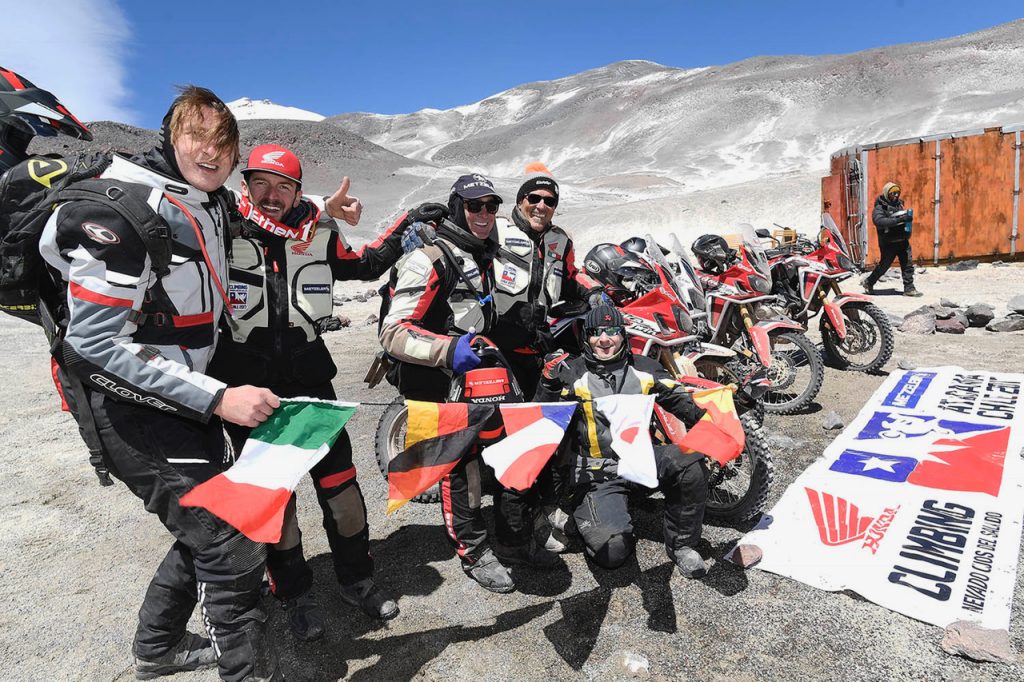 It was last weekend that the team set of for the extreme test in Chile. The spot of choice to break these amazing feats was the Nevado Ojos del Salado volcano, located right at the border between Argentina and Chile. Using Honda machineries and their new off-road tires, these were the records set by the team:
1)  From zero to 5900 metres above the sea level in less than 24 hours
2)  5960 metres as maximum height for a twin-cylinder motorcycle
3)  5977 metres as maximum height reached with a motorcycle in less than 24 hours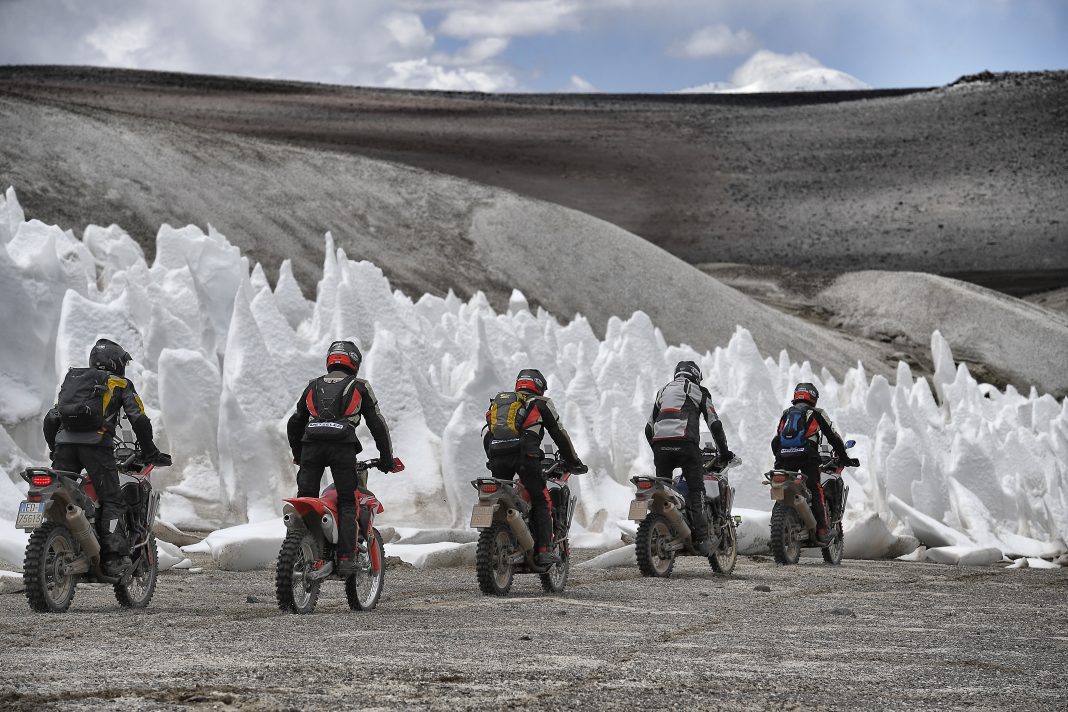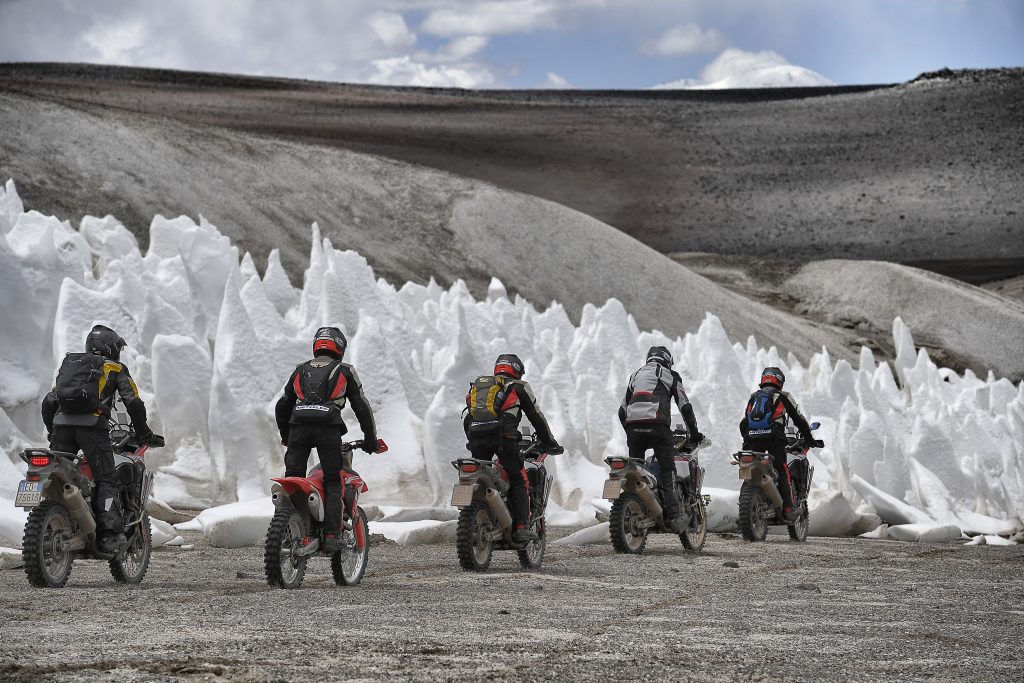 The first record was set by four out of five participants; Francesco Catanese, Fabio Mossini and Karsten Schwers riding the Honda Africa Twin and Salvo Pennisi, riding both the Africa Twin and the CRF450RX alternately, managed to reach 5900 metres in just 22 hours and 30 minutes. Francesco and Karsten are both industry journalists.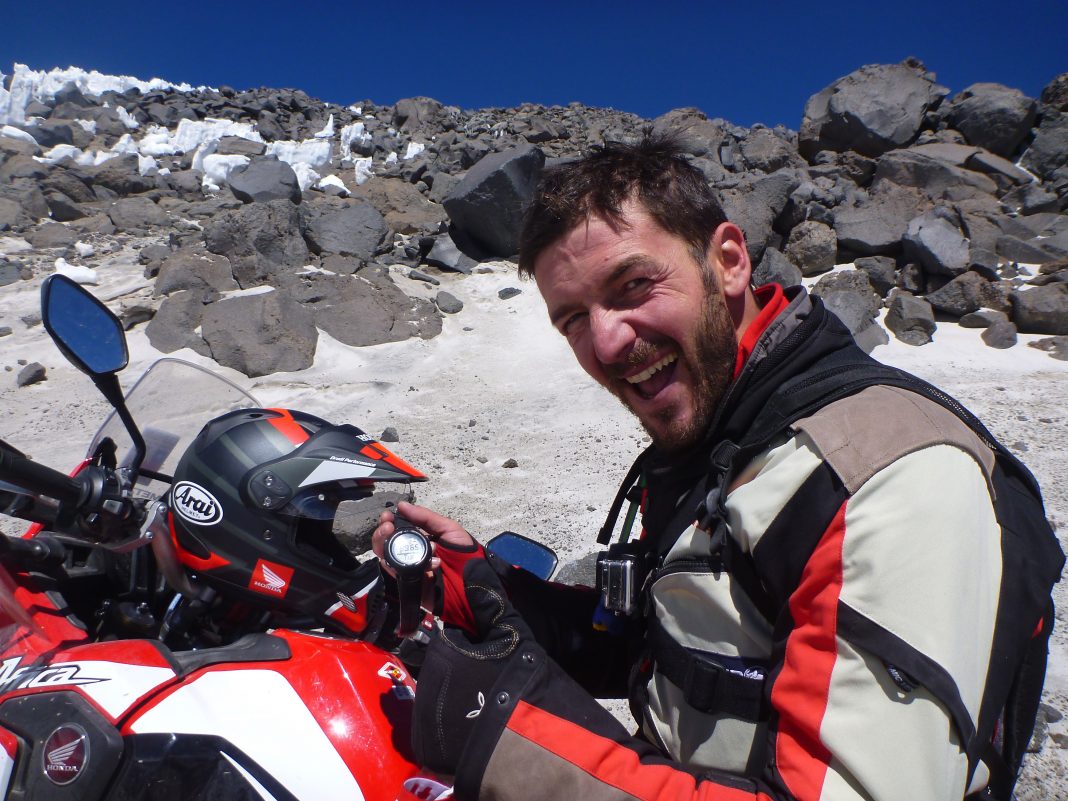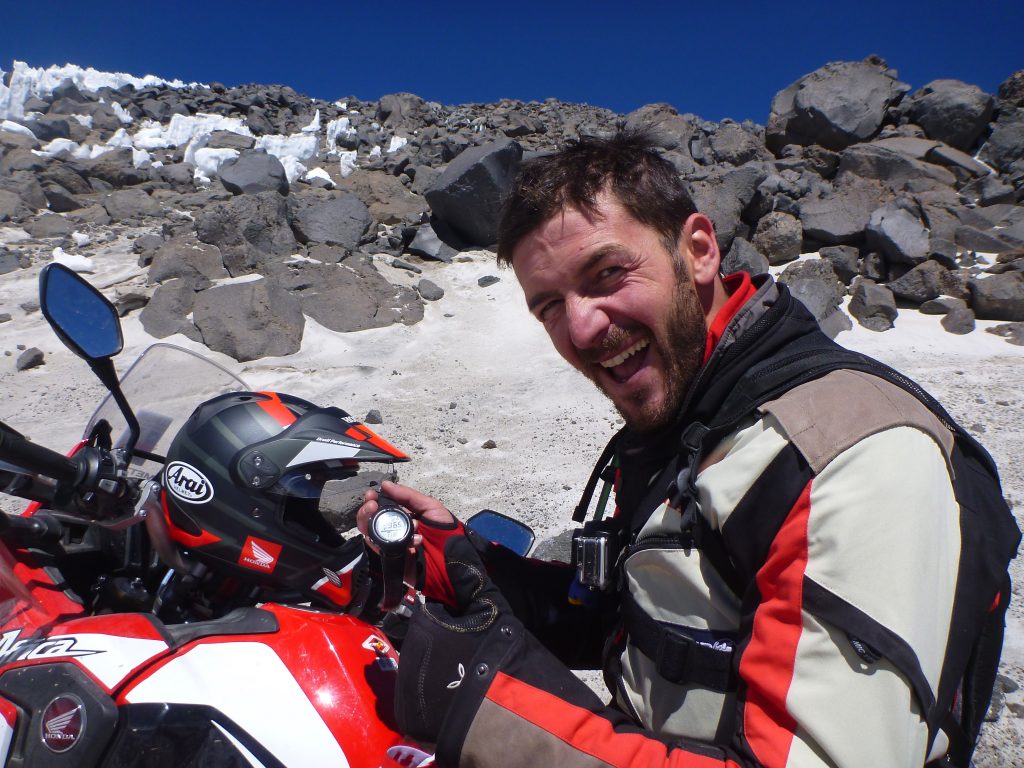 The second record breaker was set by Fabio Mossini, enduro champion from the Honda Sud America Team who took his Honda Africa Twin to the highest altitude ever reached by a twin-cylinder motorcycle at 5,960 metres. To put into perspectives for Malaysian readers, Mount Kinabalu has a maximum altitude of 4,095 metres above sea level.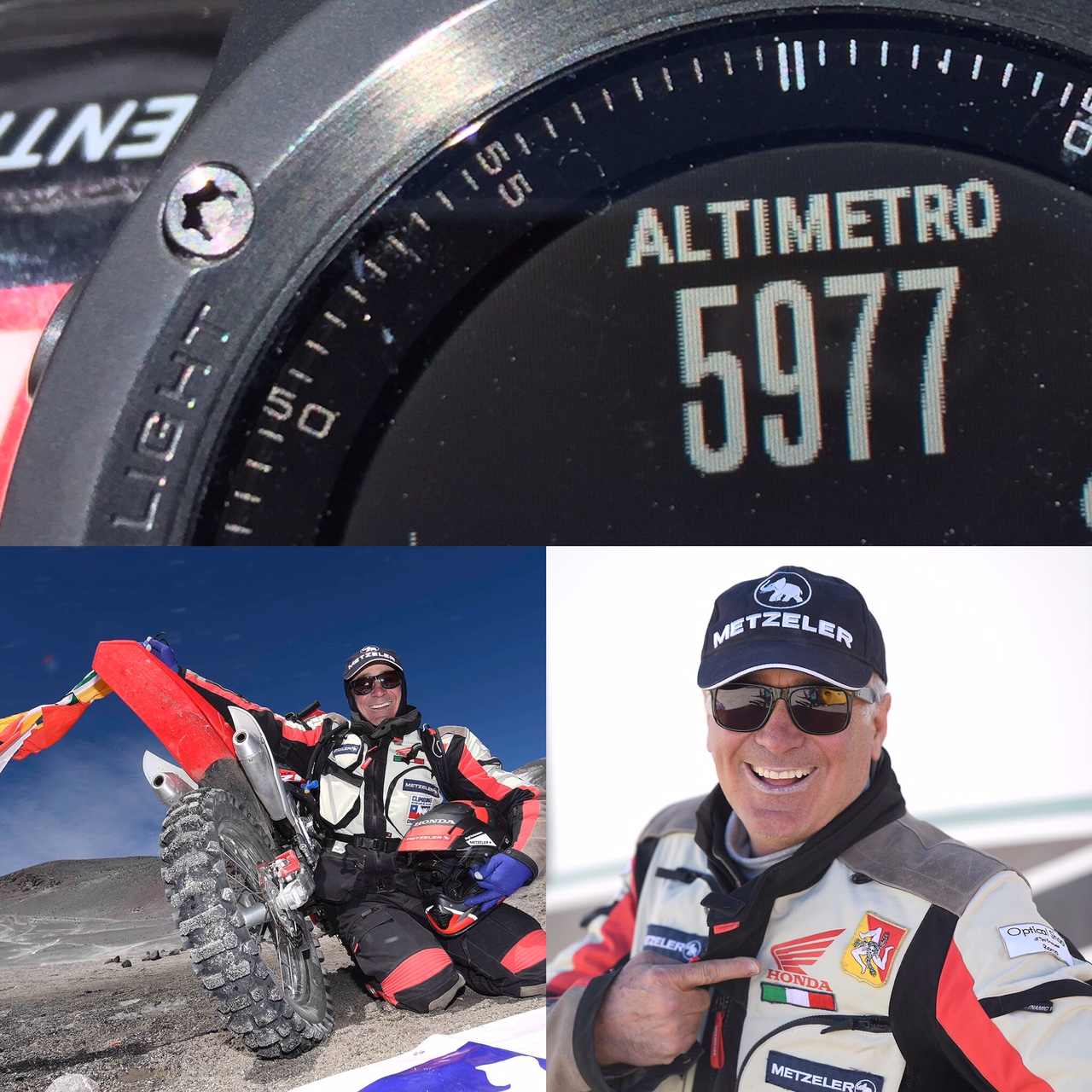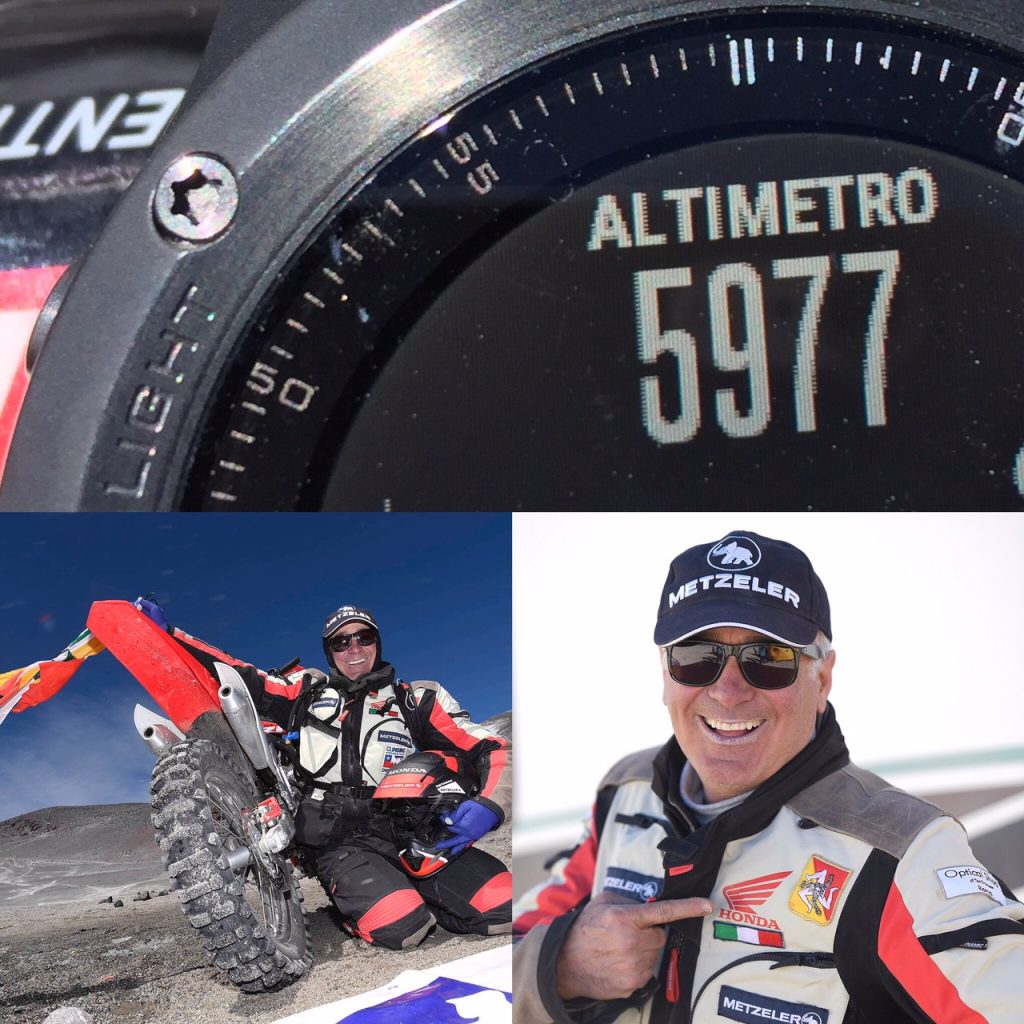 The third individual record was set by the Metzeler's Head of Testing on board the CRF450X. The record was set for the highest climb above sea level ever reached by a motorcycle at 5,977 metres in just 22 hours and 40 minutes.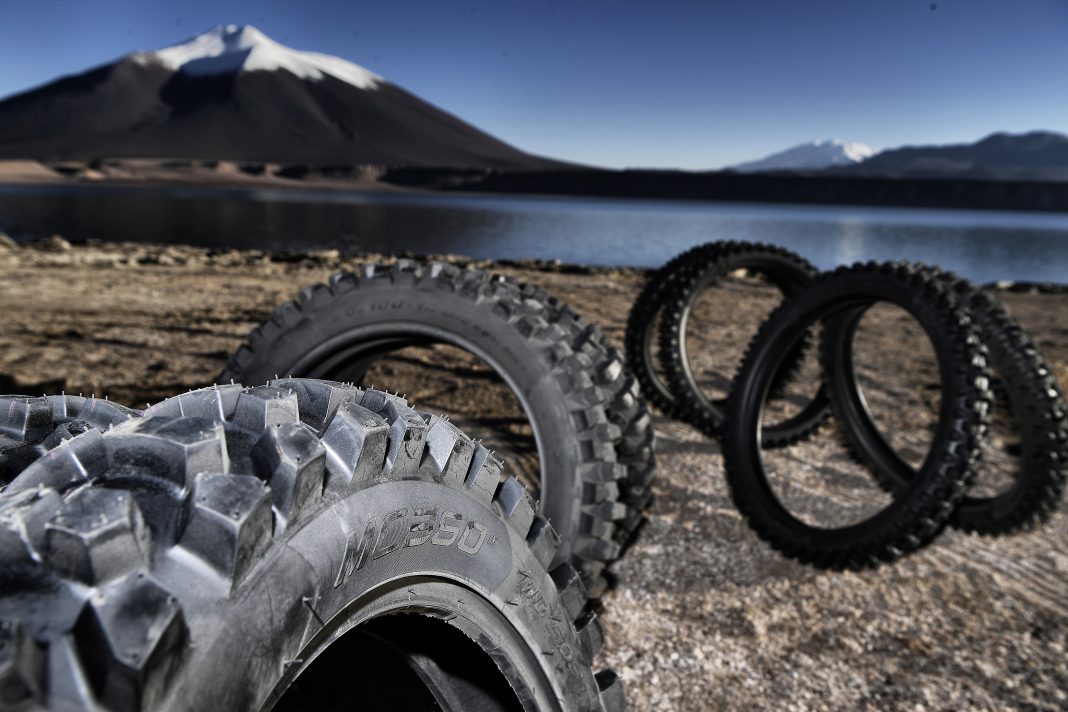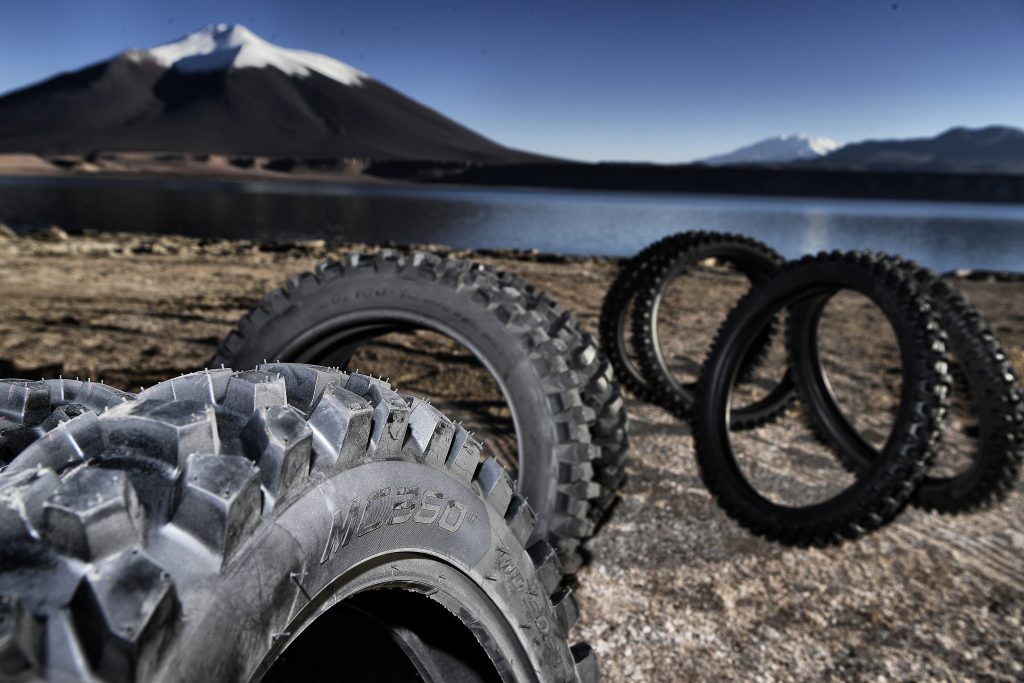 All of the records were broken using Metzeler MC 360™ off-road tires which will be available for market consumption sometime in April this year. Standard sizes will be available for the CRF450X while the size for the Africa Twin is still under the prototype stage. Congratulations to Metzeler and their amazing achievements!
Photo Source: Metzeler