Rumours have surfaced alleging that Ducati are developing an all-new four-cylinder-powered superbike.
Famed Bologna-based bike brand Ducati are rumoured to be working in developing a new four-cylinder superbike platform, with sources suggesting that Ducati has got the World Superbike Championship (WSBK) in mind for it as well.
Whether if this rumour is related to the 'mystery' new Ducati coming later this year remains to be seen, but we are pretty sure it is not. True, a Ducati that does not come powered by Borgo Panigale's signature range of V-twins sounds almost as impossible as the brand making a scooter, but a quick overview of Ducati's racing activities suggest otherwise.
On the MotoGP front, the Ducati Corse outfit seems to have its act together as proven by a series of strong qualifying results and podium finishes this year. This only proves that the brand is on the right path under the direction of Gigi Dall'Igna and we may soon see the scarlet-coloured Ducati Desmosedici GP15 bikes winning races and maybe a championship or two.
On the WSBK front, things are much different. Putting aside Chaz Davies' stellar performances in Laguna Seca and more recently in Sepang, the sport's current technical regulations does not favour the brand's V-twin powered Panigale R competition bike. Despite the mill's 200cc advantage over the rest, its most crippling aspect here is the regs' mandated air restrictor, not forgetting the new rules in using more stock parts to make the race bikes mirror the ones found on showroom floors more closely.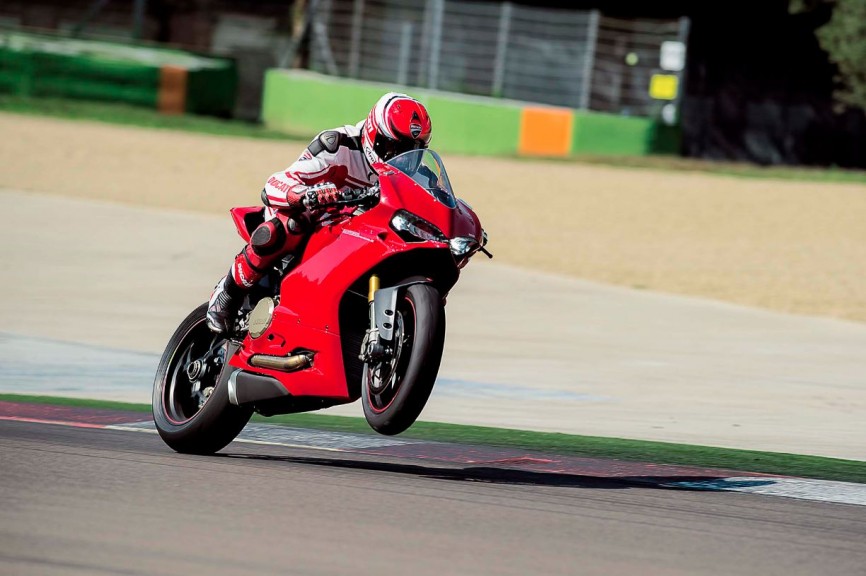 Long story short, a newly developed four-cylinder production superbike holds quite a large potential for Ducati indeed once you take a full grasp the WSBK factor we just elaborated. If this rumour turns out to be true, then we can expect a brand new Ducati superbike in 2017 at the earliest. What does remain to be seen here with that is whether the four-pot in relegated exclusively for racing only and that its road-going derivate will still have a signature V-twin.
Source: Moto.it via Asphaltandrubber