In a bold leap into the future, BMW Motorrad has unveiled the highly anticipated 2024 BMW R 1300 GS, marking the dawn of a new era for the iconic GS series.
The R 1300 GS promises to redefine the adventure touring motorcycle segment with cutting-edge innovations and enhanced performance.
The new generation GS now features an all-new bodywork and advanced suspension and handling.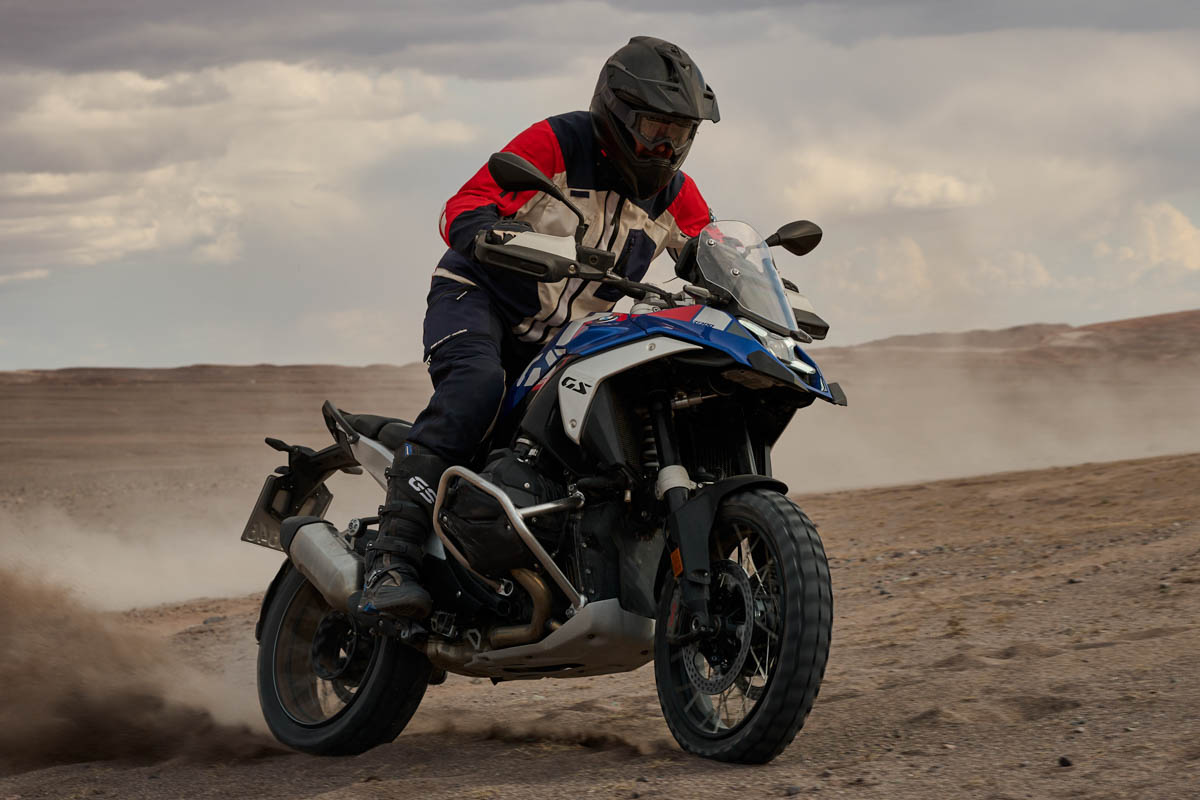 Revolutionary Boxer Engine
At the heart of the 2024 BMW R 1300 GS lies the legendary two-cylinder boxer engine, now more compact and powerful than ever before. Boasting a displacement of precisely 1,300 cc, this formidable powerplant churns out an astonishing 107 kW (145 hp) at 7,750 rpm, delivering a peak torque of 149 Nm at 6,500 rpm. This represents the most potent boxer engine ever to grace a BMW motorcycle.
The innovative design of the engine incorporates a gearbox positioned under the power unit and a novel camshaft drive arrangement, contributing to an impressive weight reduction of 12 kg compared to its predecessor.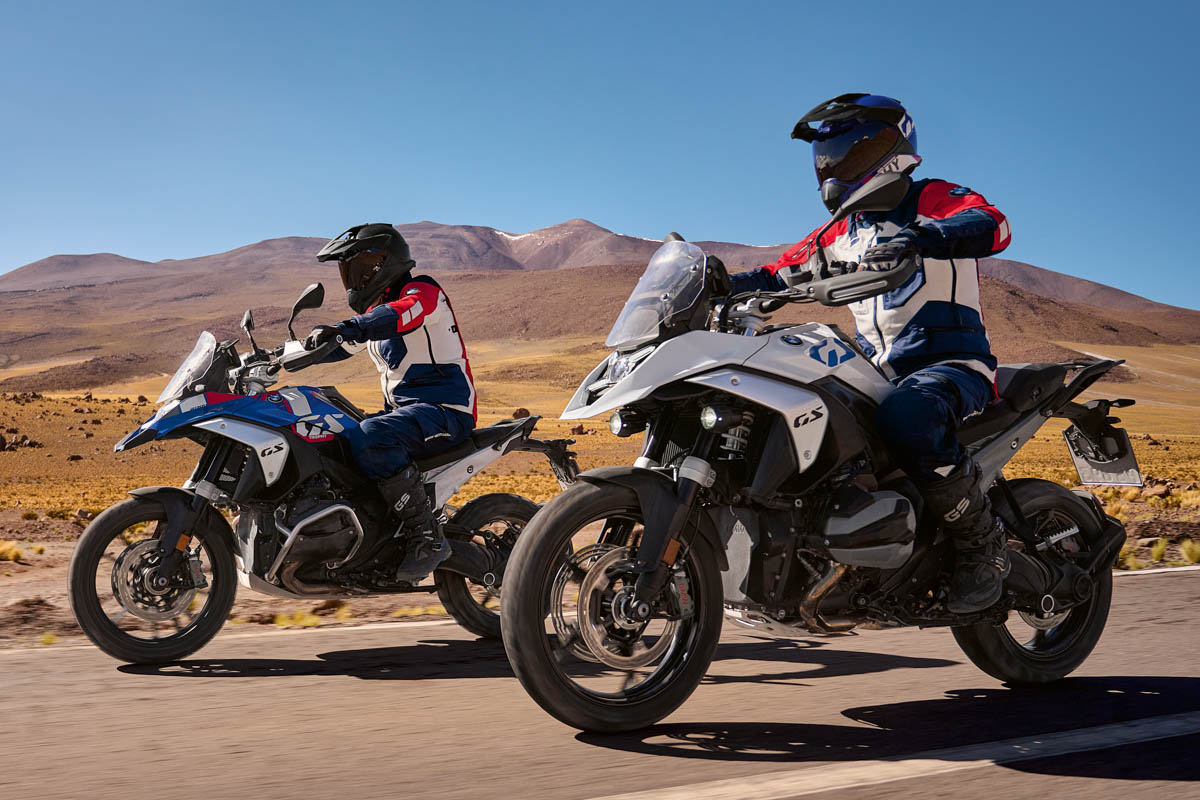 Advanced Suspension and Handling
The chassis of the 2024 R 1300 GS has undergone a significant transformation. A sheet metal shell main frame constructed from steel offers superior stiffness, while the rear frame has transitioned to a lightweight die-cast aluminum structure. Complementing these changes, the new EVO Telelever front wheel guide with flex element and revised EVO Paralever rear wheel guide enhance steering precision and ride stability.
Optional electronic Dynamic Suspension Adjustment (DSA) dynamically adapts damping and spring rates, providing exceptional ride comfort and safety across various terrains. The system even compensates for varying loads, delivering an exhilarating riding experience whether solo, with a passenger, or laden with luggage.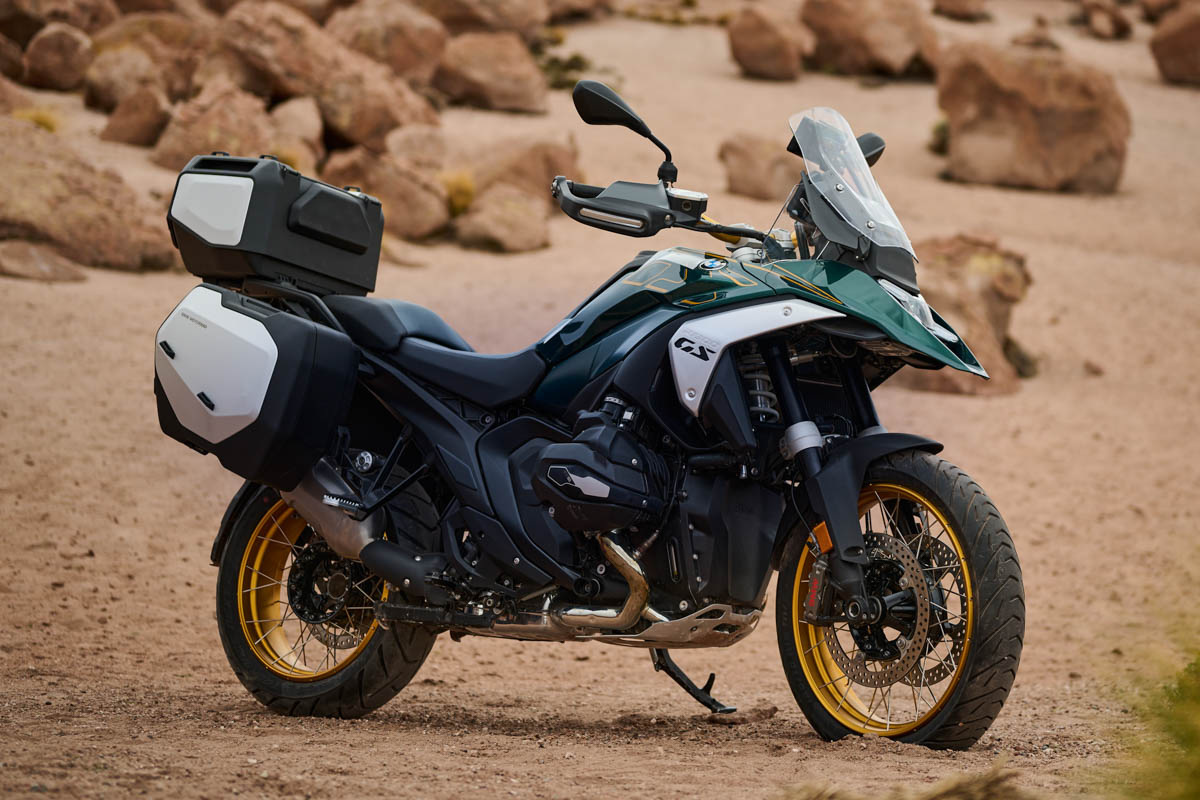 Versatility and Customization
The 2024 BMW R 1300 GS offers riders greater flexibility with a range of options. The adaptive vehicle height control ensures optimal comfort without compromising on dynamic handling. Off-road enthusiasts will appreciate the 20 mm increase in spring travel and an available sports suspension designed specifically for the GS.
The motorcycle introduces a standard selection of four riding modes, including the new "Enduro" mode tailored for off-road adventures. Whether traversing wet roads or seeking maximum fuel efficiency, the R 1300 GS adapts to the rider's preferences.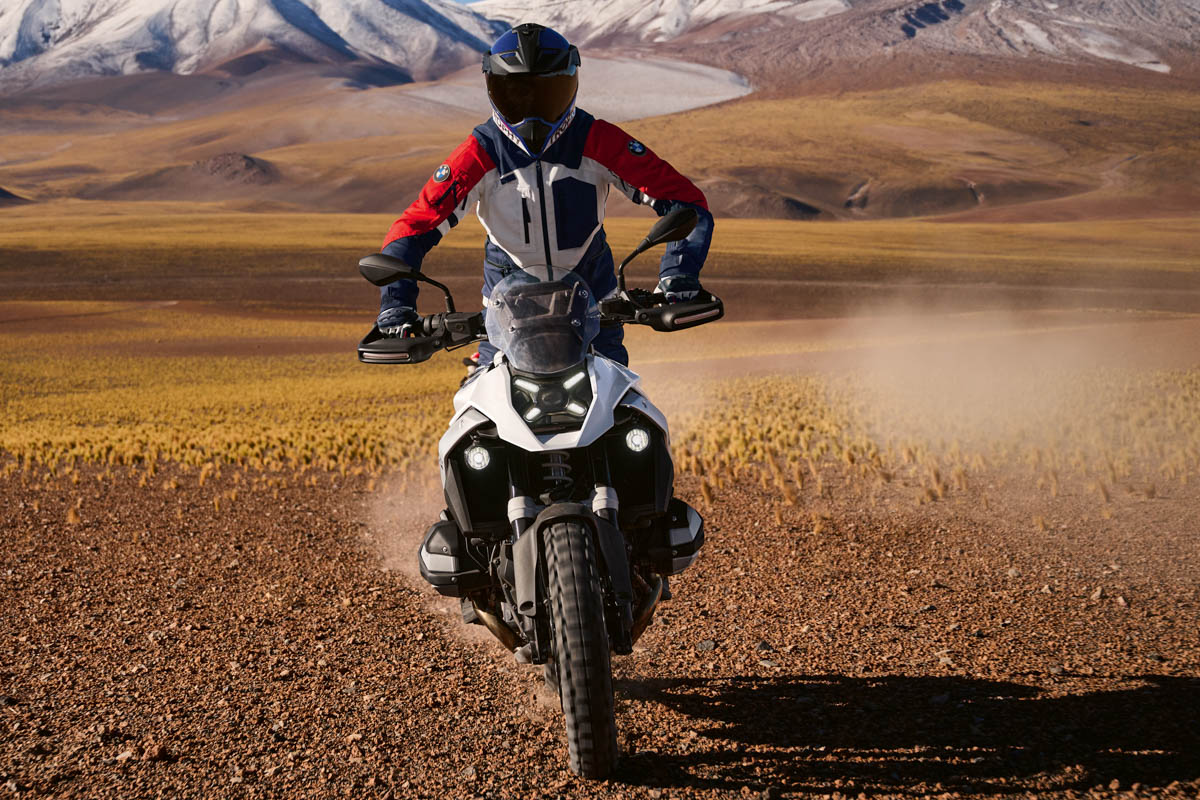 Cutting-Edge Lighting
In line with BMW Motorrad's commitment to safety, the R 1300 GS comes equipped with Matrix LED headlamps as standard. These state-of-the-art headlamps, featuring a distinctive design, illuminate the road with unparalleled clarity. LED turn indicators integrated into the hand protectors and the optional "Headlight Pro" system that adjusts the beam during turns further enhance visibility.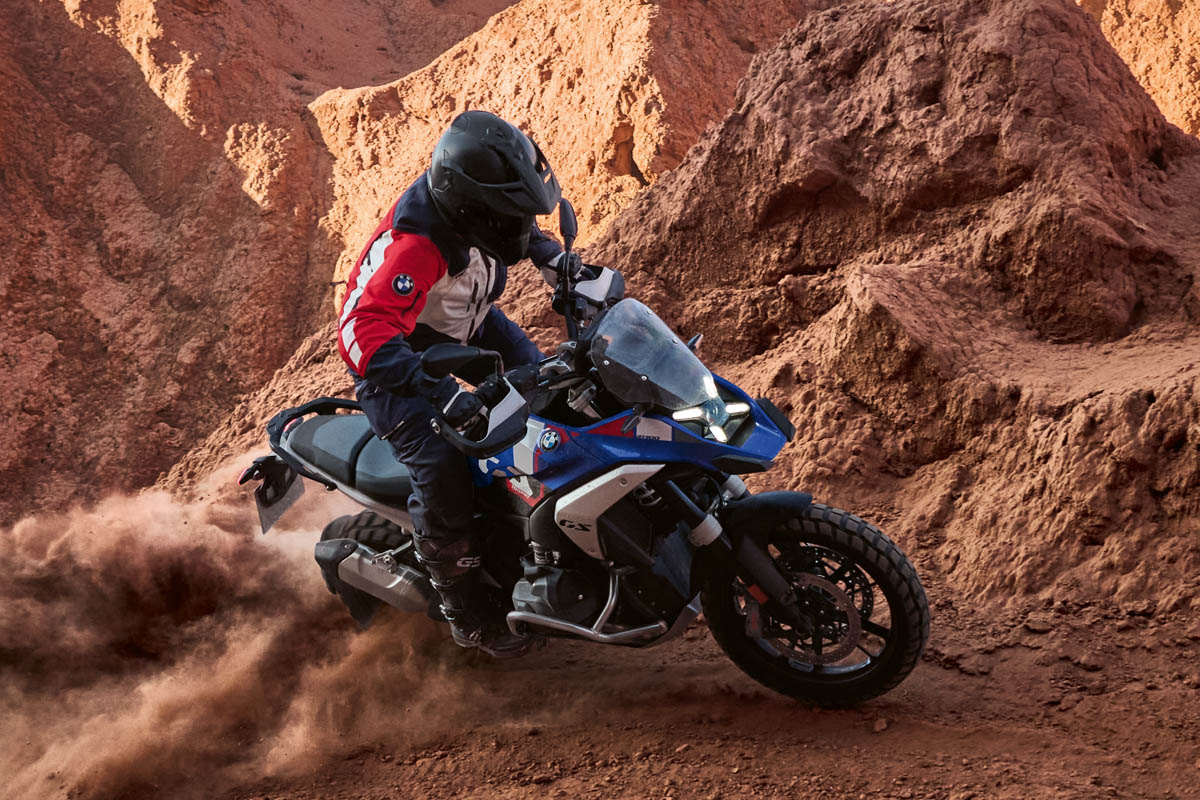 Enhanced Safety Features
The 2024 BMW R 1300 GS introduces the Riding Assistant option, a comprehensive safety suite comprising Active Cruise Control (ACC), Front Collision Warning (FCW), and Lane Change Warning (LCW). ACC allows riders to set desired speeds and following distances, while FCW with brake intervention and LCW enhance collision avoidance and lane-changing safety.
Diverse Model Variants
The R 1300 GS lineup offers a diverse range of options to suit various tastes. The basic variant embodies the essence of the GS legend, featuring a compact design and essential functionality.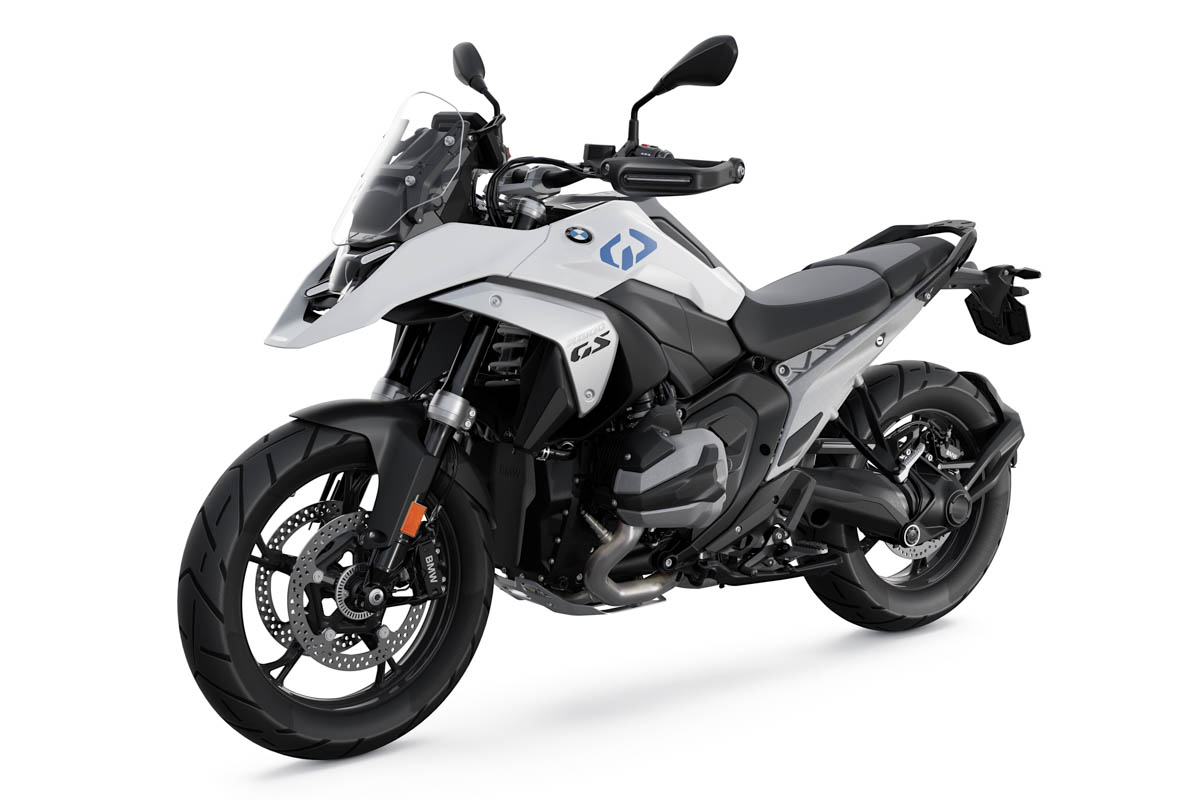 The Triple Black variant exudes masculinity with exclusive surfaces, while the GS Trophy model, painted in Racingblue metallic with striking red and white accents, represents the pinnacle of performance and off-road prowess. The Option 719 Tramuntana variant combines cross-spoke wheels in gold with an elegant Aurelius Green metallic paint finish and meticulously crafted milled aluminum components.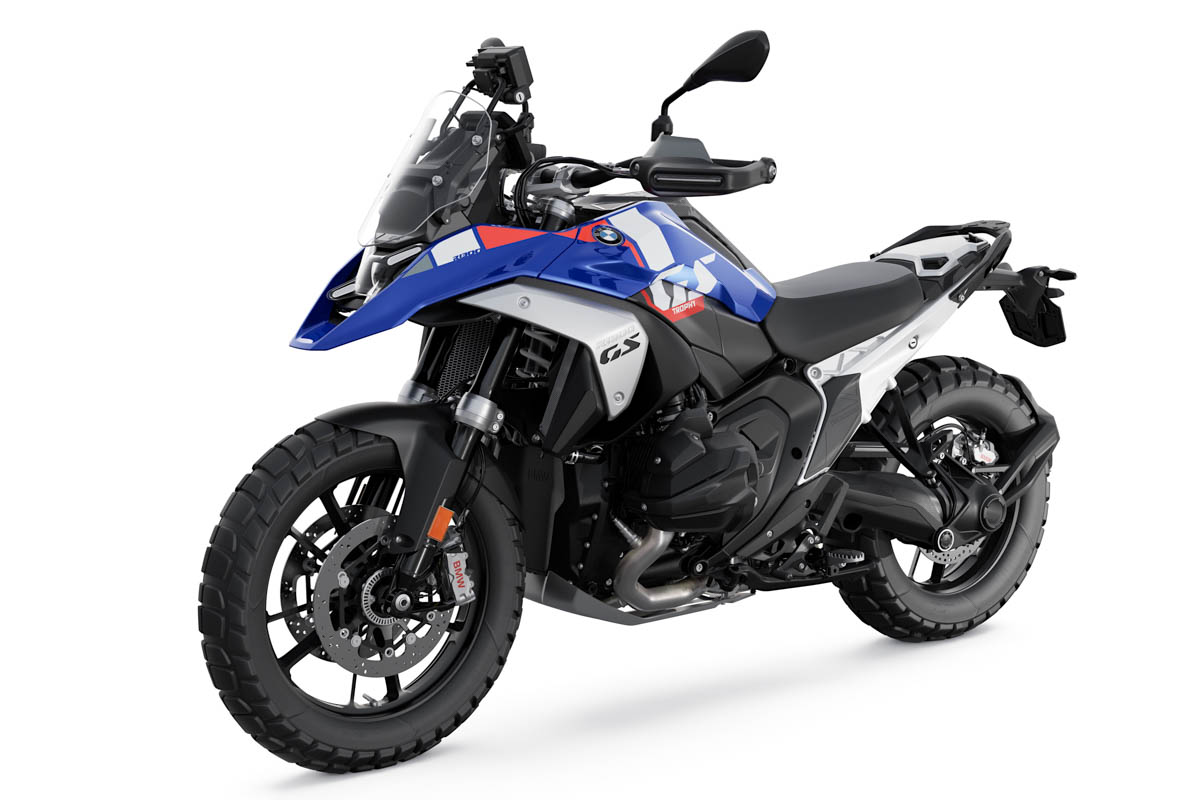 The 2024 BMW R 1300 GS is poised to set new standards in the world of adventure touring motorcycles, combining heritage, innovation, and customization to offer riders an unparalleled experience. Stay tuned for more details and ride into the future with BMW's "Next level GS."
GALLERY: BMW R 1300 GS