BMW has been a pioneer in the electric two-wheeler industry for more than a decade, but it has yet to release a fully electric motorcycle.

 
powering the bike is the same batter and electric motor from the CE 04.
the new electric motorcycle is likely to have the same size as the G 310 roadster. 
However, that may soon change as the company has been working on a small electric bike as reported by Cycle World. Patent applications reveal that BMW's latest electric scooter, the CE-04, has provided the powertrain elements for the new bike, which is around the same size as the G 310 roadster.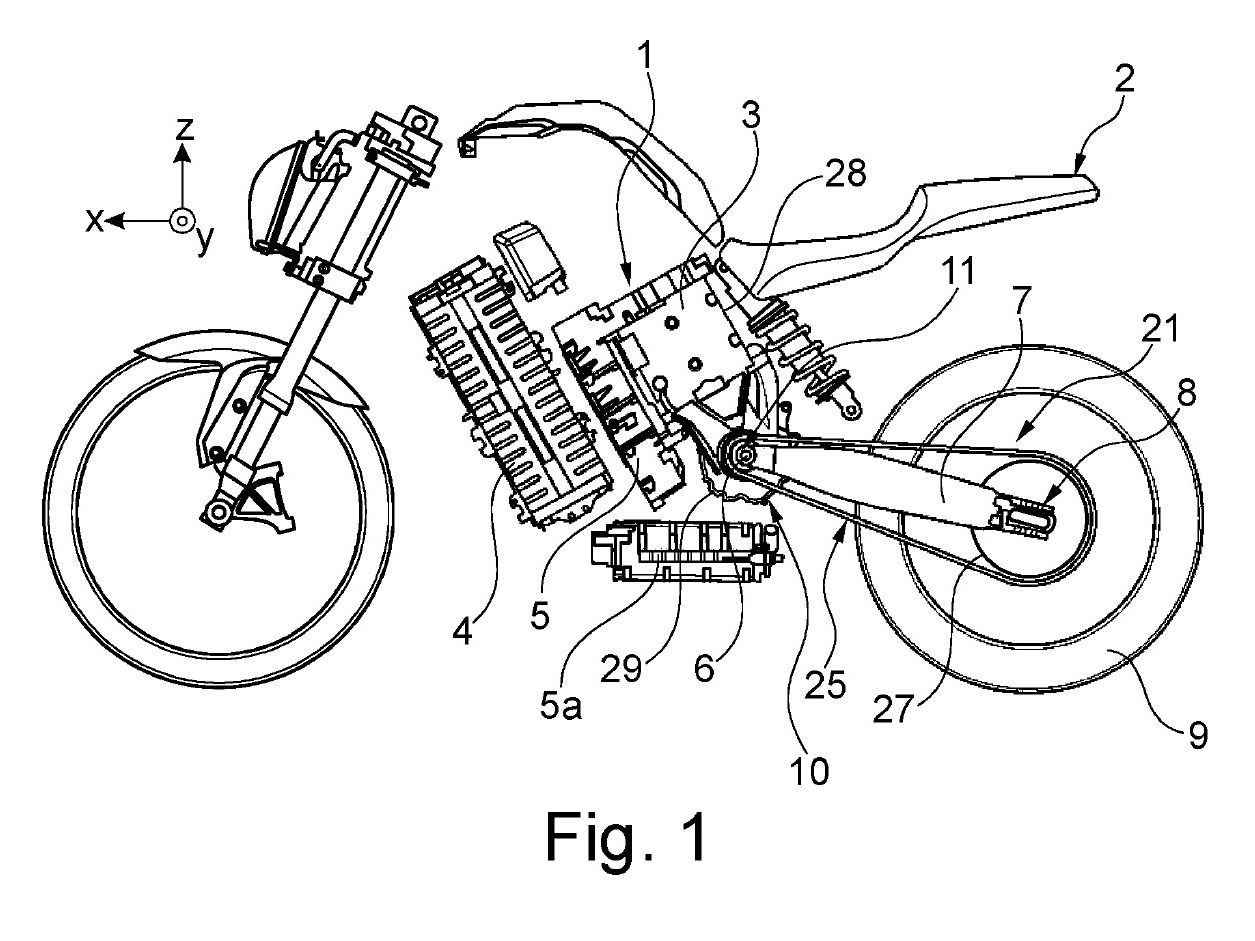 The innovative design features a motor that is positioned at a 45-degree angle and the motor's shaft running longitudinally, allowing it to be relatively large while remaining narrow enough to fit between the rider's legs. 
The battery is also at an angle, running parallel to the motor and just ahead of it. By moving the parts around and tilting them at an angle, the wheelbase can be shorter, and the center of gravity raised, providing sharper handling.
The battery and motor are from the CE-04, with a peak power of 42 hp and 63Nm of torque. The top speed is electronically limited to 120km/h, and the range is around 128km between charges.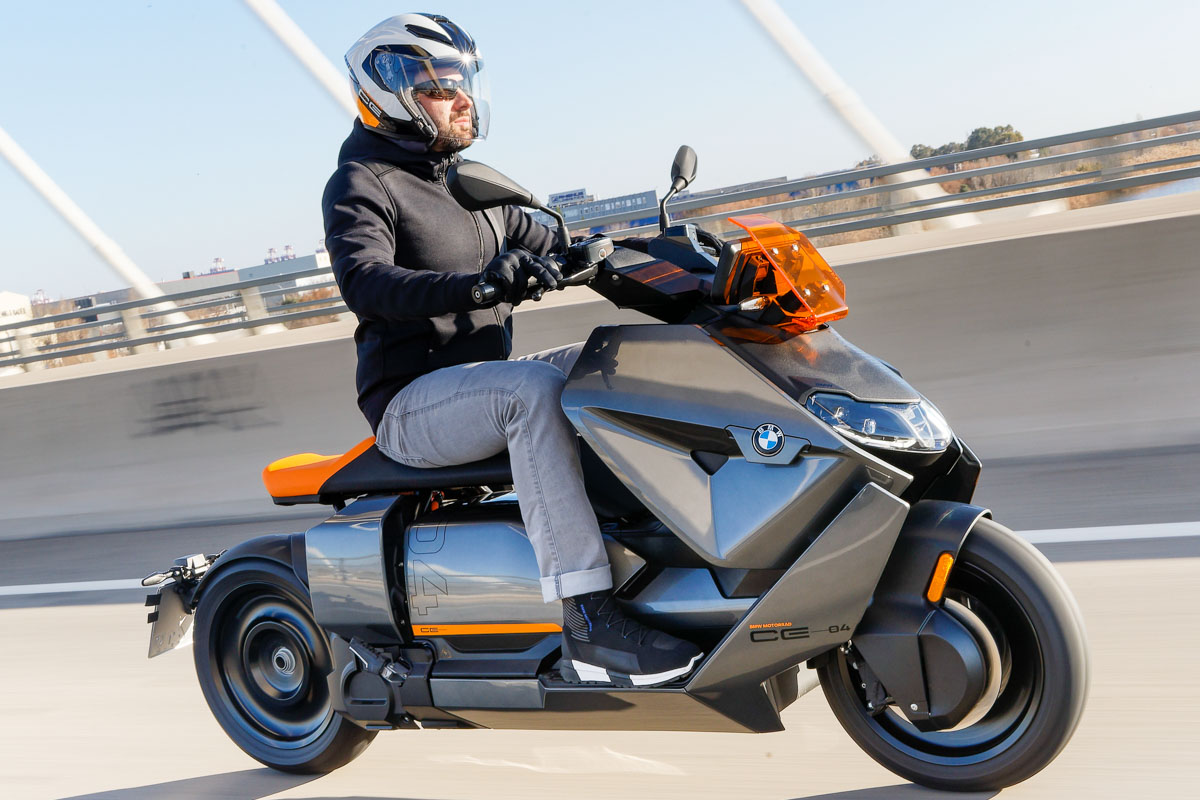 The motor drives through a new reduction gearbox with a bevel gear to take drive to the front sprocket, and a belt final drive transfers the power to the rear wheel, reducing maintenance and noise compared to a chain drive.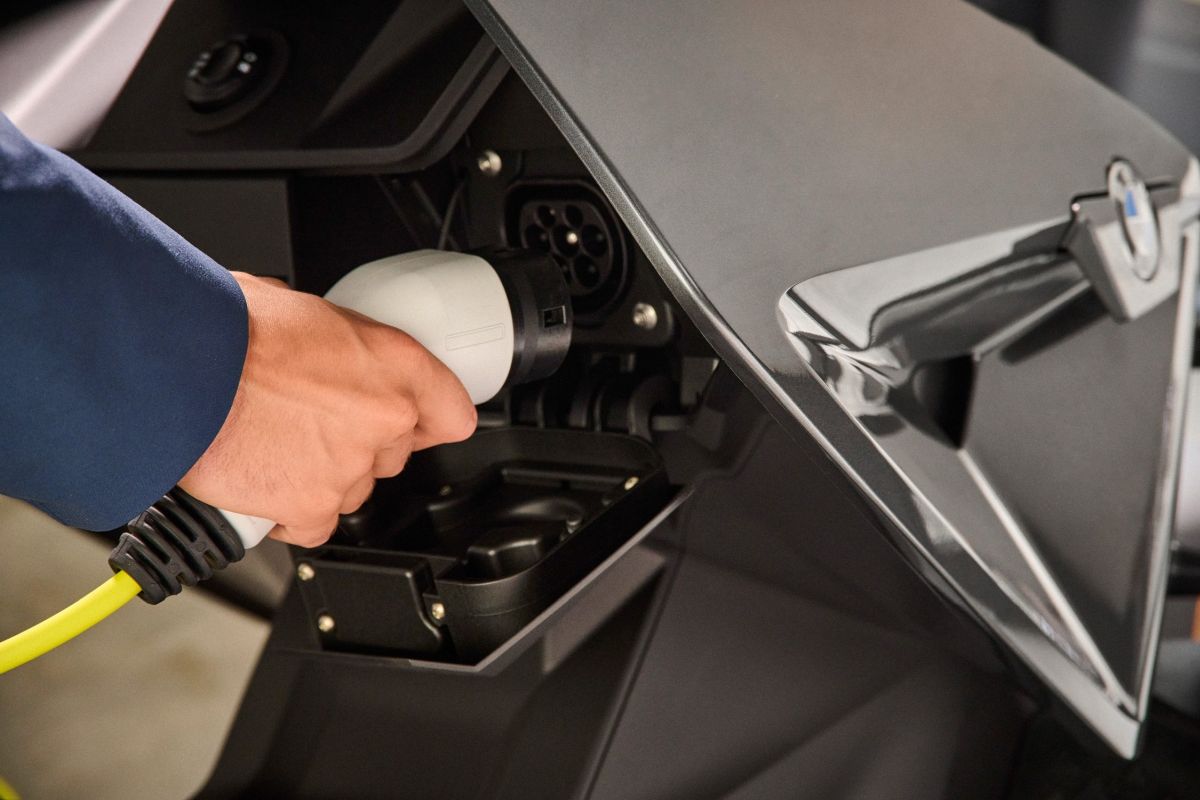 The fuel tank area is left clear, providing space for storage, including a helmet, while several different models based on the same components could be made, including a GS-style adventure model and a full-faired bike.
That said, the plug-in roadster is still in an early stage and it could take a couple of years before we're able to see the finish product. Nevertheless, we are excited to see how it could turn out.