Coming in new for the Malaysian market is the 2023 Triumph Tiger 900 GT Aragon Edition commemorating Iván Cervantes' outstanding victory in the grueling Baja Aragón race last year.
Available exclusively in 2023, the Tiger 900 GT Aragón, showcase unique liveries and specifications.
The Aragon Edition pays homage to Ivan Cervantes' remarkable feat.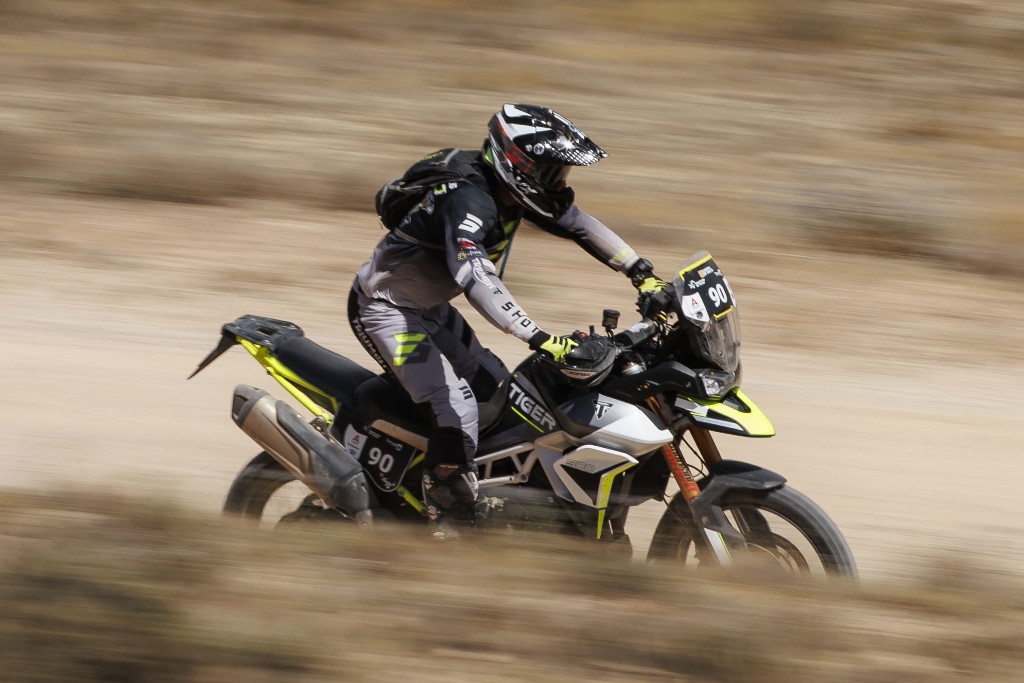 Cervantes, aboard a Tiger 900 Rally Pro, dominated the 450km race, finishing an impressive 1 hour and 6 minutes ahead of his competitors. This victory highlighted the Tiger's exceptional endurance and performance capabilities, even in the most challenging terrains.
However, while Triumph globally introduced Tiger 900 Rally Aragón edition and Tiger 900 GT Aragon edition, only the latter made its way to the Malaysian market.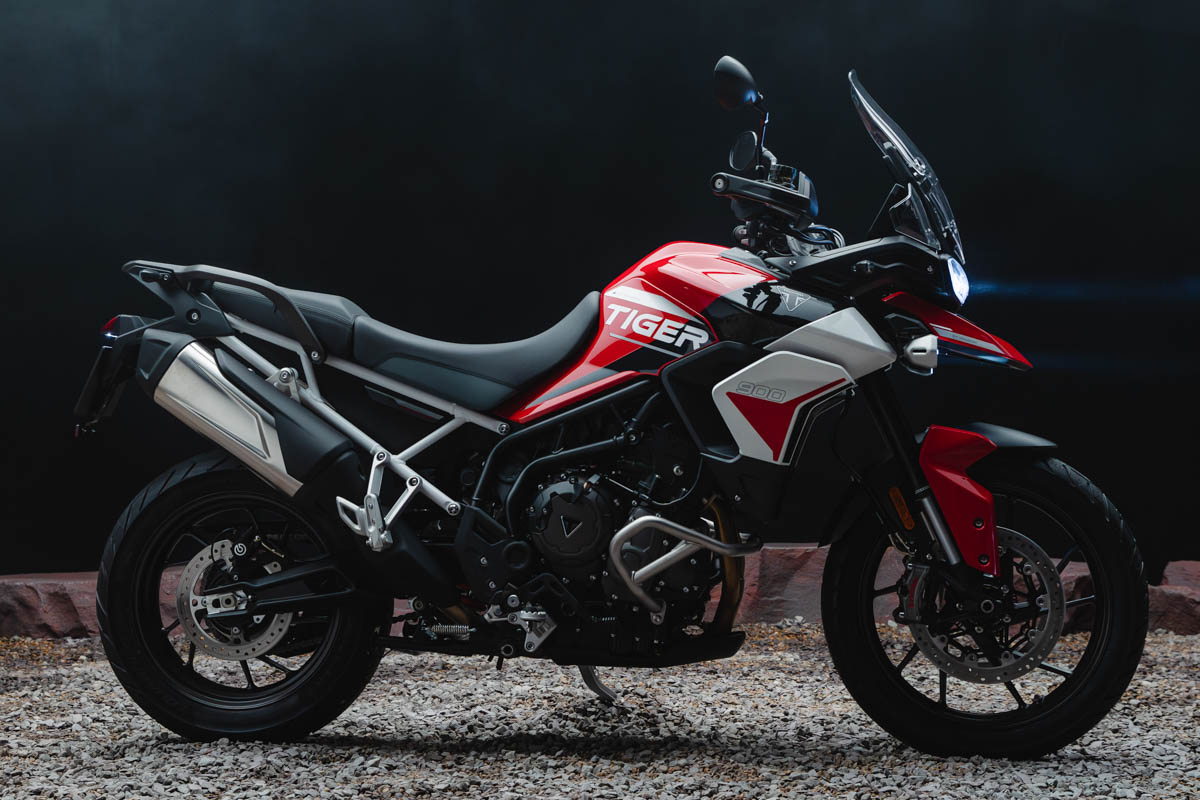 That said, the Tiger 900 GT Aragon edition offer the same cutting-edge features, technology, and capabilities found in the highly acclaimed Tiger 900 GT Pro. With their advanced performance and exclusive aesthetics, these special editions exude a fierce and race-ready demeanor.
The GT Aragón Edition features a bold and elegant triple color scheme comprising Diablo Red, Matt Phantom Black, and Crystal White. It shares the same twin-color seat design and includes Triumph Tiger and Aragón Edition detailing.
The motorcycle retain the powerful 87 Nm of peak torque at 7,250 rpm and are equipped with a slip and assist clutch, delivering an exhilarating triple performance. Their lightweight modular frames and high-specification suspension ensure exceptional handling both on and off the road, promising an agile and dynamic riding experience.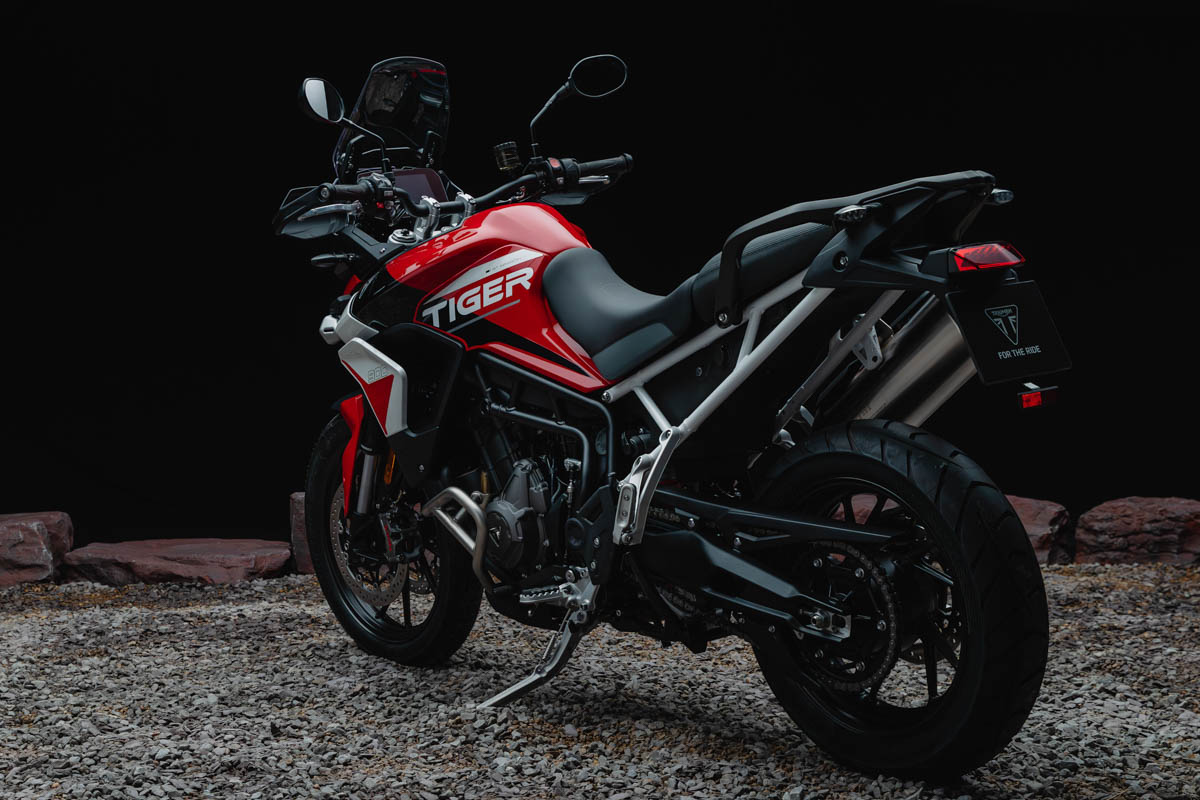 The GT Aragón Edition takes handling to the next level with fully adjustable 45mm USD Marzocchi cartridge forks, complemented by electronically adjustable RSU suspension. Meanwhile, the Rally Aragón Edition features Showa forks specially tuned to enhance off-road performance.
It also come standard with engine protection bars. To cater to individual preferences, a wide range of over 65 dedicated accessories is available for customization, allowing riders to personalize their Tiger 900 Aragón to suit their unique adventures.
Pricing and availability
According to Triumph Motorcycles Malaysia, the Tiger 900 GT Aragon Edition is priced at RM81,000.