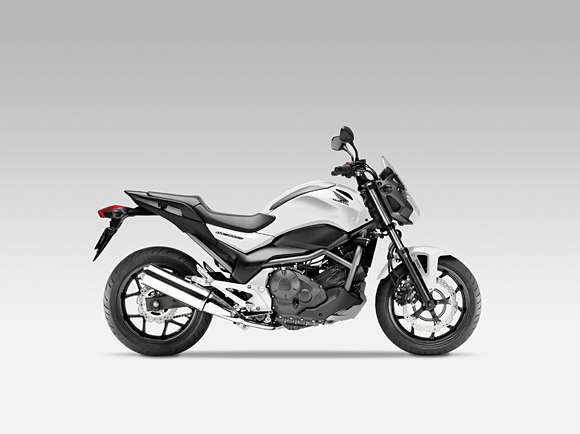 Honda has unveiled at least 16 of their bikes whether all-new model or just minor upgrade at their booth in EICMA, Milan. It happens that bikes starting from 50cc and all the wat up to 1800cc has seen its love by Honda. 
UPDATE: Official press release added as below.
November 7, 2011 – Honda reveals the new Crosstourer, new Integra and two new mid-sized machines the NC700X and NC700S at EICMA 2011. Uniquely comprehensive 2012 line-up ranges from 50cc scooter to 1800cc luxury tourer.
Honda today announces the introduction of its uniquely comprehensive 2012 model line-up, ahead of the opening of the EICMA show in Milan on Tuesday November 8th.
The new models cover a huge range of rider needs and styles. Highlights include:
The Crosstourer – an adventure sports tourer which takes Honda's unique V4 heritage in a new direction. Unveiled as a concept model in 2010, the Crosstourer's 1200cc engine, adventure styling, long suspension travel, upright riding position, Traction Control System, Combined ABS and optional Dual Clutch Transmission make it a formidable all-round package.
The Integra: a new machine offering the stability and dynamic ride of a motorcycle, with the protection, comfort and look of a large scooter, plus Dual Clutch Transmission and an all-new highly fuel efficient, high torque 670cc engine.
Two new fun and affordable mid-sized machines – the NC700X and NC700S. These machines offer easy fun handling in a crossover and naked styling respectively for both commuting and weekend use.
The expansion of Honda's range of Dual Clutch Transmission models to five machines: the VFR1200F (upgraded for 2012), Crosstourer, Integra (the first model to have the system as standard), NC700X and NC700S. First released on sale in 2010 for the VFR1200F, Dual Clutch Transmission offers seamless shifting in both its manual and its two automatic modes.
Three stylish and affordable machines offering fun mobility: the Vision 50, Honda's first all-new 50cc model for Europe for nearly ten years, which complements the 110cc Vision released earlier this year, plus the Wave 110i, whose lineage can be traced back to the 60million plus selling Super Cub.
Upgrades to two genuinely iconic flagship machines – the GL1800 Gold Wing luxury tourer, boasting a 36 year history, and the 20th anniversary edition of the CBR1000RR Fireblade super sports classic.
In addition to a total of 7 new models (Integra, NC700X, NC700S, Crosstourer, Vision 50, Vision, and Wave110i), 6 upgraded machines (CBR1000RR Fireblade, GL1800 Gold Wing, VFR1200F, CFR450R, CRF250R and CRF150R), a total of 16 models will be offered with new colours.