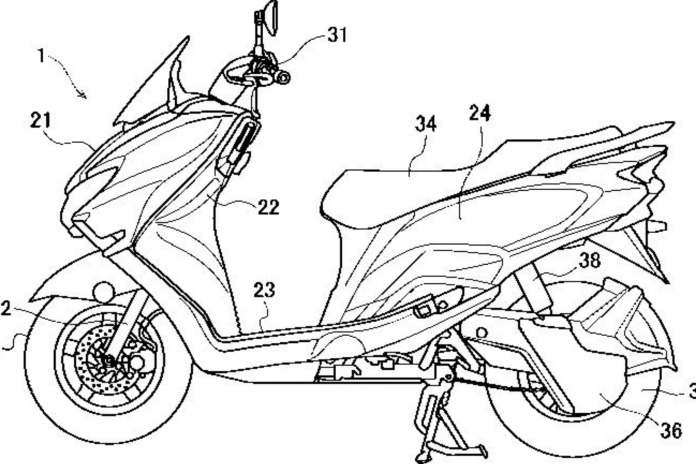 The latest patent drawings have confirmed that Suzuki's electric project is finally underway.
Patents drawing show a battery-powered prototype Burgman scooter is underway
The upcoming electric scooter is a 125cc-equivalent motorcycle.
While the company's direction is still unclear, it looks like the Suzuki electrification project has begun, based on the latest patent drawings of an electric scooter.
Based on the drawings, the patent showcased what could be an electric version of the Burgman scooter. However, the scooter shown is not the 400; instead depicts the smaller 125cc version.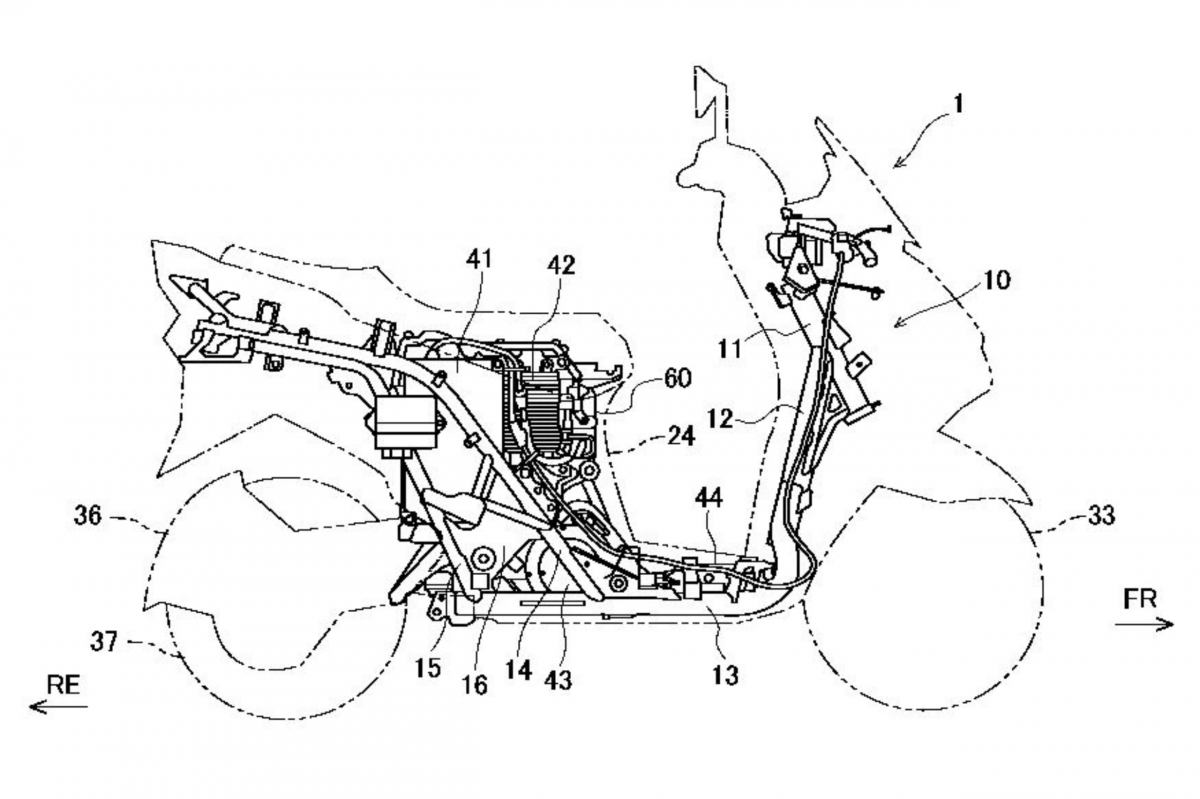 Understanding that the Hamamatsu factory has confirmed on leaving every two wheels competition on the planet, the electric project surely sets its focus on practicality instead of performance.
Moreover, one of the reasons behind Suzuki's withdrawal from MotoGP is to shift the company funds towards the development of electric power; hence it's not surprising that the latest patents reveal precisely that.
Nevertheless, the patent reveals a conventional battery-operated technology fitted underneath the bike's traditional steel frame, similar to the Burgman 125.
However, while the petrol-powered model has the engine and transmission built into the swingarm, the electric model uses a more motorcycle-style layout with a chain-drive rear wheel and motor mounted in the frame.
Although Yamaha and Honda opted for removable/swappable batteries, Suzuki, on the other hand, opted for a fixed battery mounted inside a two-piece case that fills the under-seat area.
This means that once the battery is drained to the max, owners can only get it recharged instead of swapping it for a new one.
Nonetheless, the development is still early as Suzuki could improvise the electric scooter in the near future. We expect it could take some time before we can see a complete prototype in the works.
(Source: CycleWorld)