The 2020 Yamaha YZF-R1 and 2020 Yamaha YZF-R1M were launched at the American World Superbike round.

The new bike has plenty of updates including the bodywork.

The new engine is Euro5-compliant with a number of updates.
We knew the 2020 Yamaha YZF-R1 and 2020 Yamaha YZF-R1M were bound to be introduced this year (probably at Intermot of EICMA). However, the manufacturer sprung a surprise and unveiled both at the Laguna Seca racetrack during the World Superbike round.
Its predecessor and variants were mostly-unchanged since 2015, while rival manufacturers had gone ahead and updated their existing or introduced completely new models.
Anyhow, the wait is over.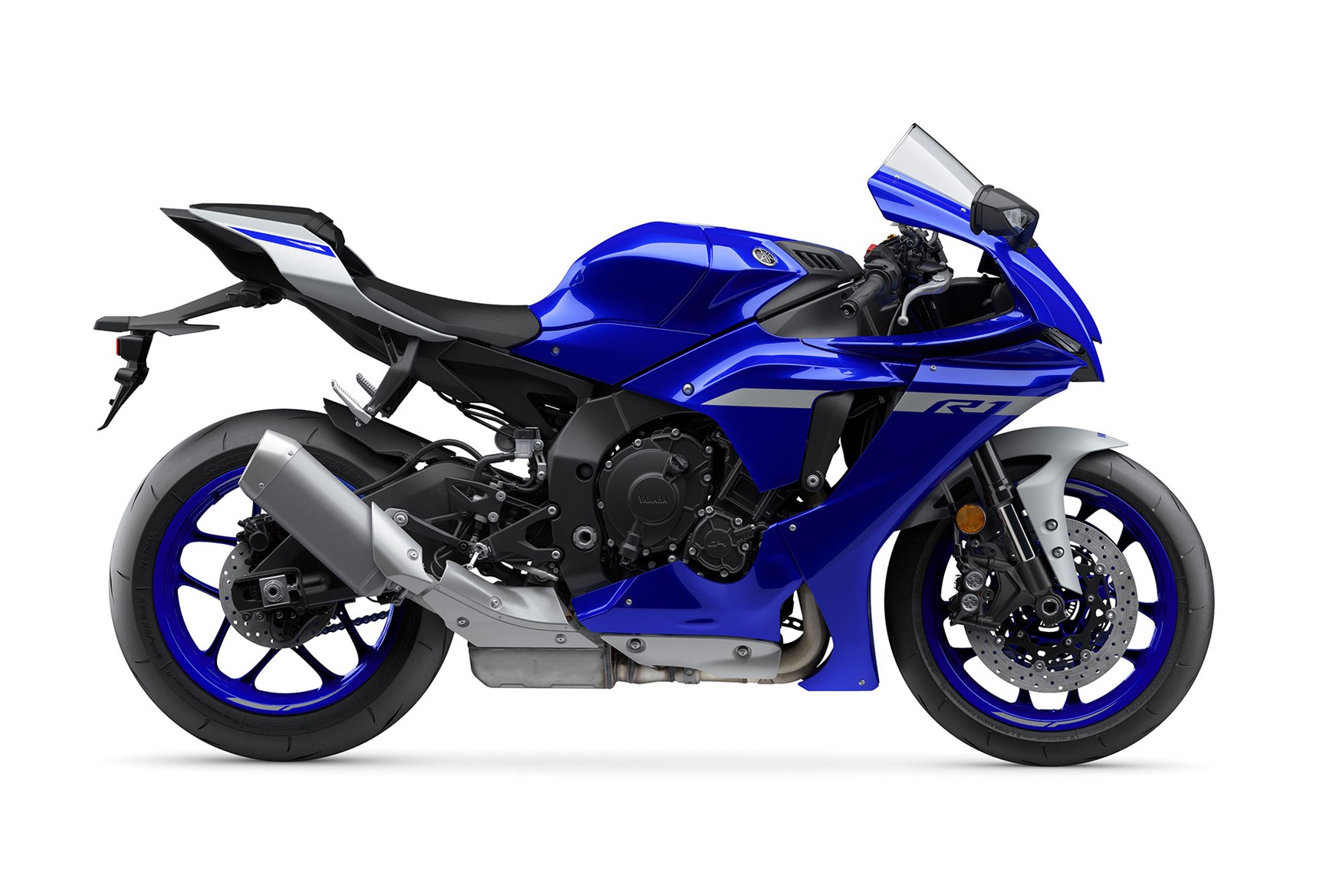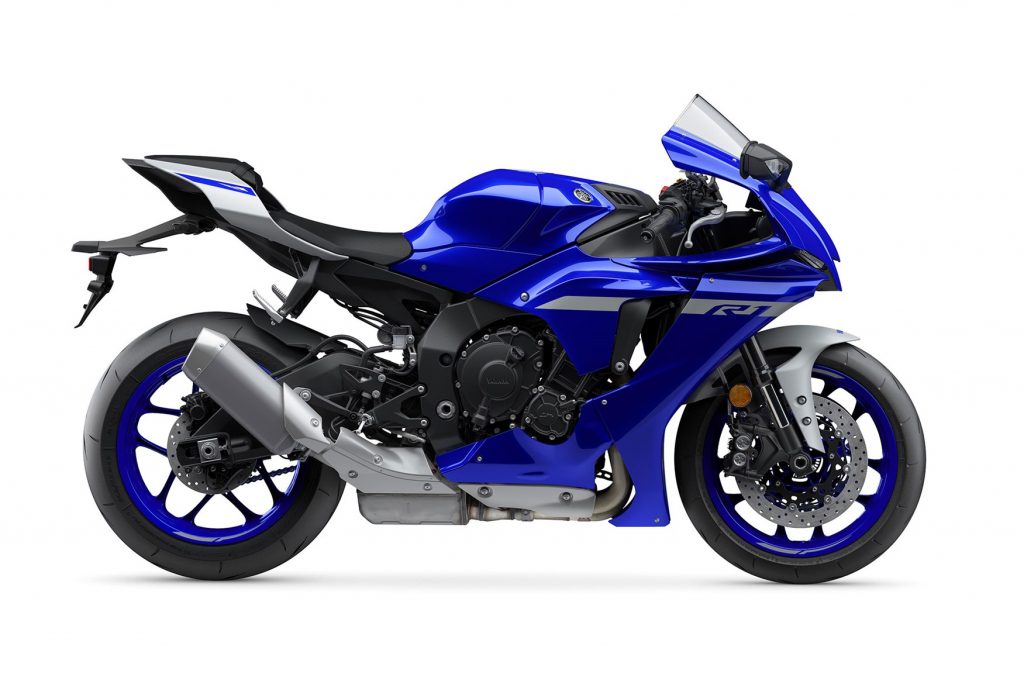 The new R1 and R1M looks even more "GP-inspired" and is packed with a number of important new tech.
Highlights:
New more aerodynamic bodywork with is 5.3% more efficient in flowing air. The screen and fairing combine with the fuel tank.
Aluminium air duct behind the large central intake provides more rigidity to the fairing.
A titanium lower panel strengthens the lower fairing.
New LED headlights for the new fairings.
New Euro5-compliant engine.
The 998cc crossplane inline-Four engine produces 197hp.
Updated finger follower rocker arms and new cam lobes.
43mm fully-adjustable Kayaba forks.
Six-axis IMU-based Cornering ABS.
Brake pads with new materials for higher friction.
Three-mode Engine Braking Management (EBM).
The EBM monitors gear position, engine RPM, throttle position, throttle valve position. The ECU alters throttle position, ignition timing and fuel injection.
Updated launch control system which activates at 9,000 RPM.
The YZF-R1M, gets more goodies since it's Yamaha's alpha bike. It's made in limited numbers, by the way.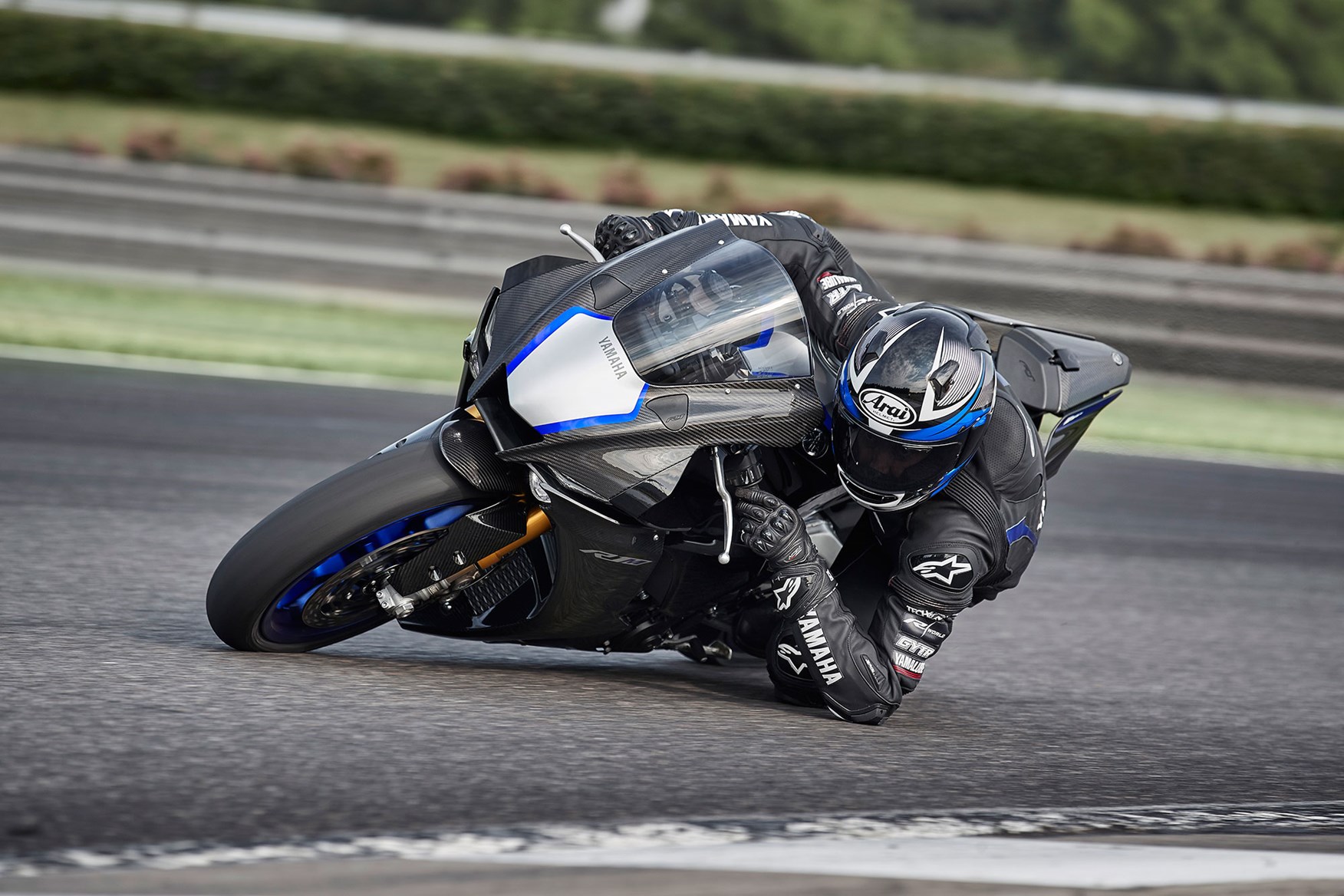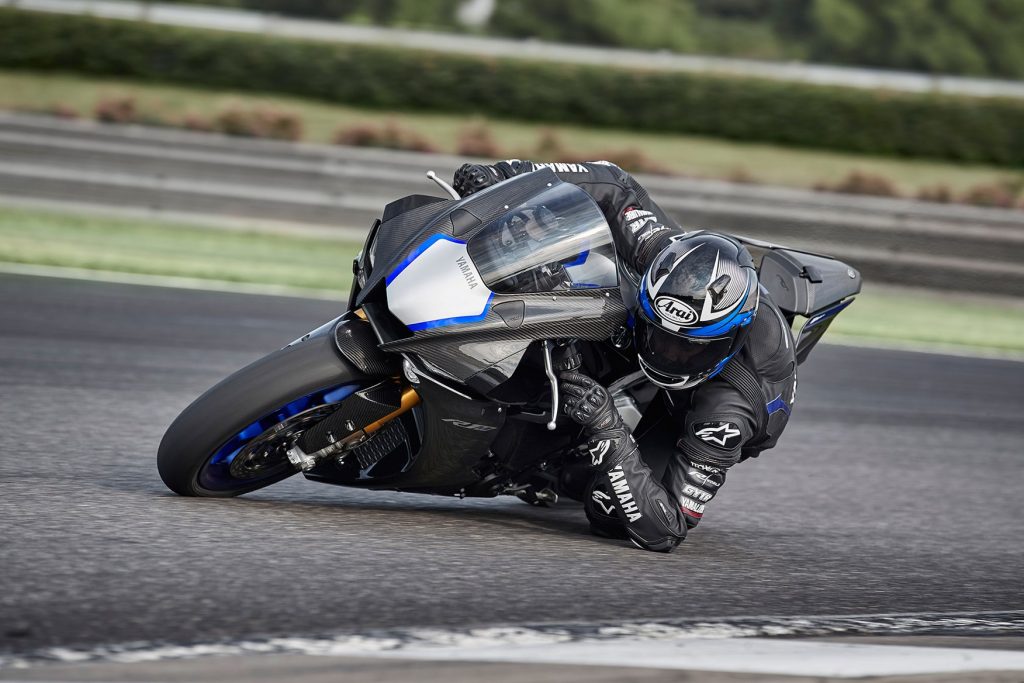 Highlights:
Lighter bike due to carbon fibre fairings, mudguard and tail section, besides magnesium wheels and subframe.
Öhlins electronic NPX anti-cavitator gas forks.
Updated Öhlins electronic rear shock.
YRC Settings app.
New Y-TRAC app accesses bike's Communication Control Unit (CCU) to download ride data.
The data can be viewed in Google Maps, displaying information such as acceleration and G-forces.
Engraved badge with production number.
Will we ever get to see the Yamaha YZF-R1 and Yamaha YZF-R1M officially imported in Malaysia? Your guess is as good as ours.