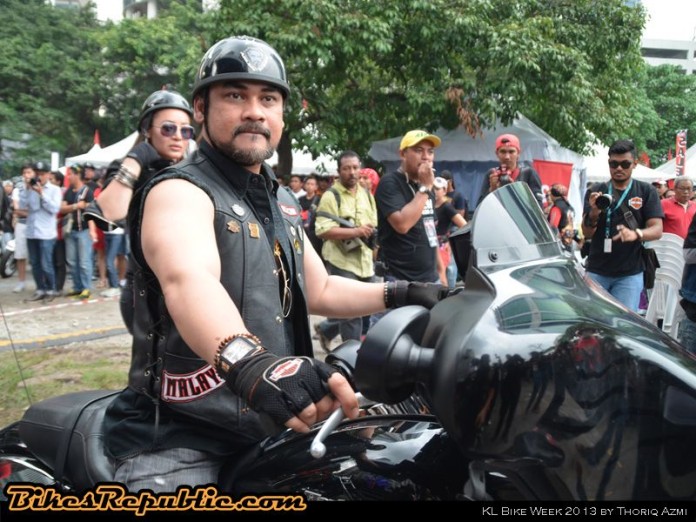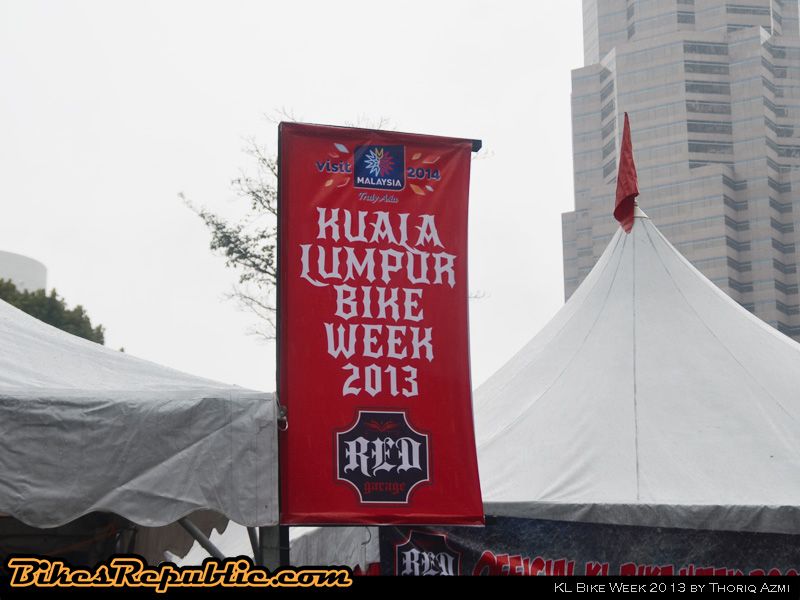 The annual Kuala Lumpur Bike Week returned for its 2013 edition last weekend. Once again, bikes enthusiasts gathered in the heart of the city for two days in celebration of all things two-wheeled.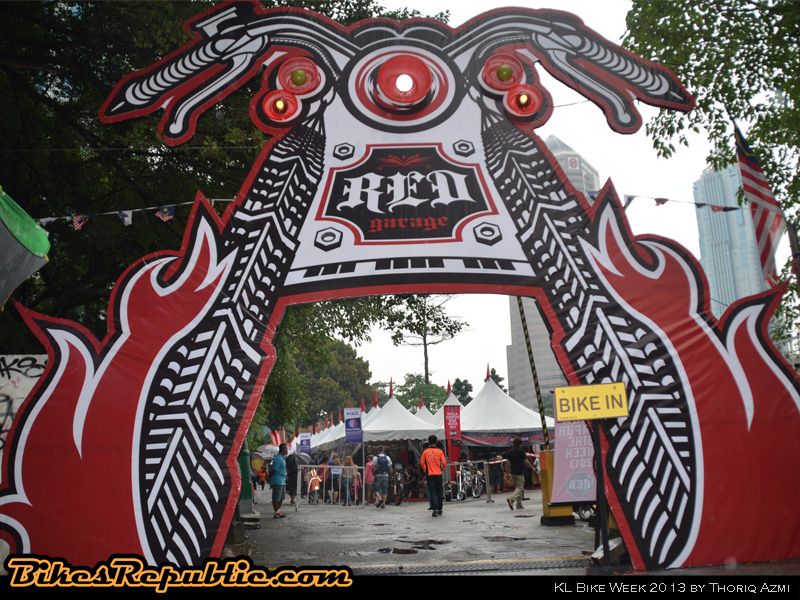 Organised by local two-wheeled institution Red Garage Malaysia, this year's edition kicked off early on Friday afternoon. The annual two-day event took place in the parking lot off Jalan P.Ramlee, opposite the KLCC shopping haven. As always, plenty of stalls were erected peddling all sorts of two-wheels related merchandise. Items from second-hand and recondition bikes, to memorabilia, gears, accessories, and even designer helmets were present, with merchants fulfilling the desires of visiting bikes enthusiasts that came.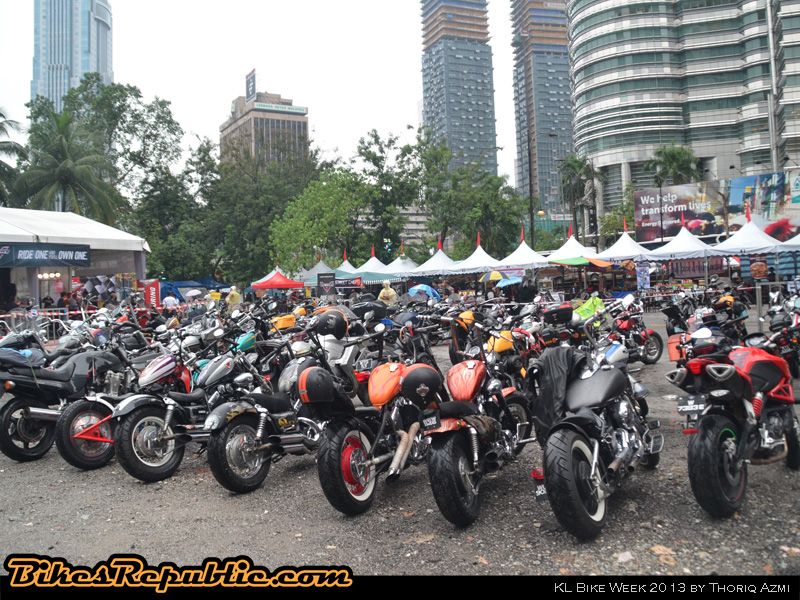 Besides the independent merchants, our friends from the Naza Two Wheels Division were present in full force as well. The group brought most of its bikes brands out on display, but it was clear that all eyes were on its latest addition, Victory Motorcycles. Though barely a week old in our market, many visitors and enthusiasts present flocked to the group's enormous tent to have a glimpse at the latest bikes brand to arrive on our soil. Not to be left behind, the group's Harley Davidson brand also kicked things into overdrive, debuting a new variant on Saturday night and retailing much of the H-D lifestyle products and apparels at discounted prices.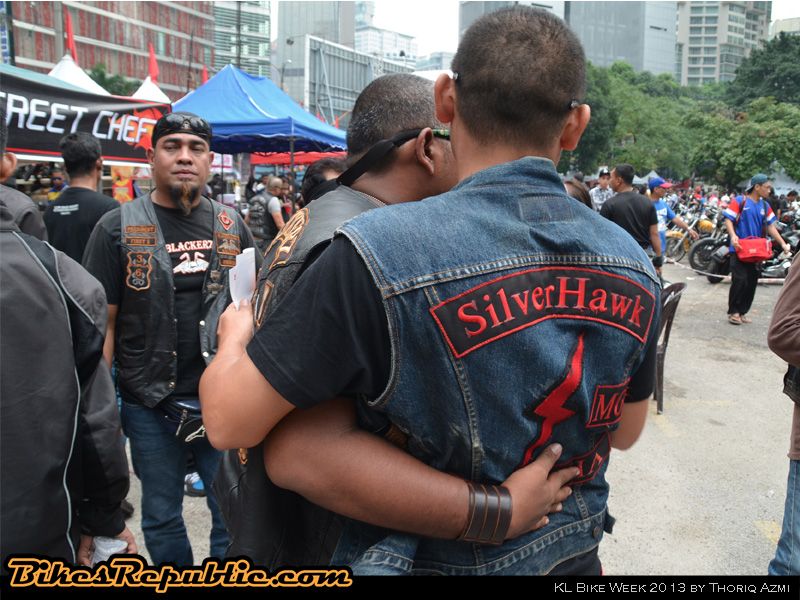 However, the main event was of course the gathering of bikes in the centre of the event's grounds. We cannot think of any other event in the country where bikes of all types and ranges – café racers, custom choppers, motards, classics, and supersports included – would park themselves side-by-side, sharing the same spot of dirt. And as always, the eclectic owners of these fine examples came in full force, donning their respective jackets richly laden with their club or group's badges and patches, connecting with other clubs and groups that came down.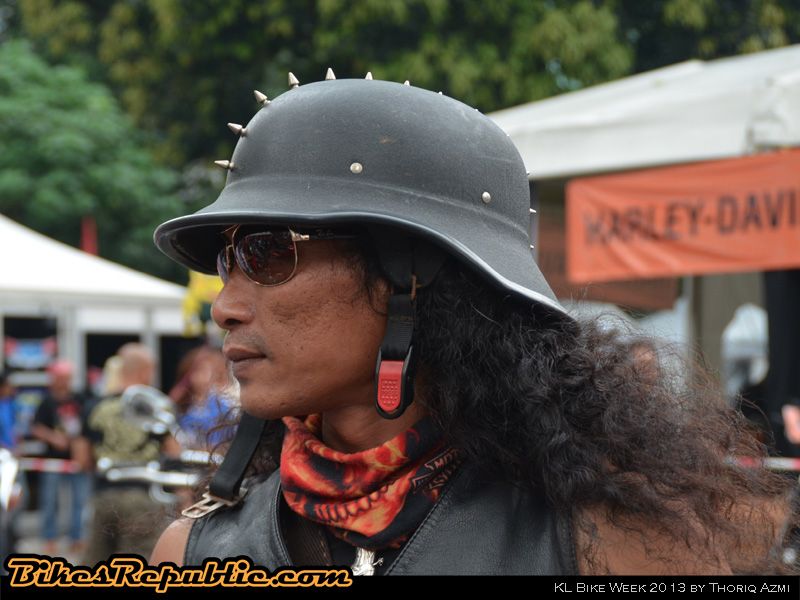 Not only uniting riders and clubs from within Malaysia, this year's edition of KL Bike Week also saw a high number of foreign clubs and riders in attendance. Present were groups that rode in from neighbouring nations such as Thailand, Singapore, Indonesia, and Brunei whilst some even came from as far as the Philippines and Australia. However, the ones making the biggest buzz at this year's running were the bike clubs and groups from the Borneo region, signalling to many of the region's rich biking culture.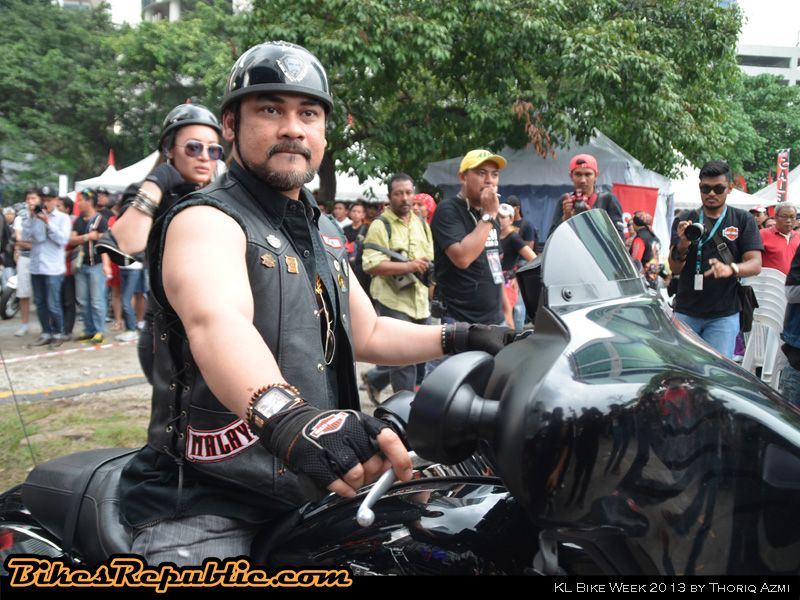 Another highlight of the event included Saturday's convoy-ride around KL city led by local rock legend and actor Awie. Competitions were also held for best show bike across various categories including Best Café Racer, Best American Chopper, and Best Japanese Custom to name a few. Keeping visitors entertained further were a wide range of bands and musician performing on stage, namely veteran acts such as Kugiran Di Tepi Pantai and Republic Of Brickfields.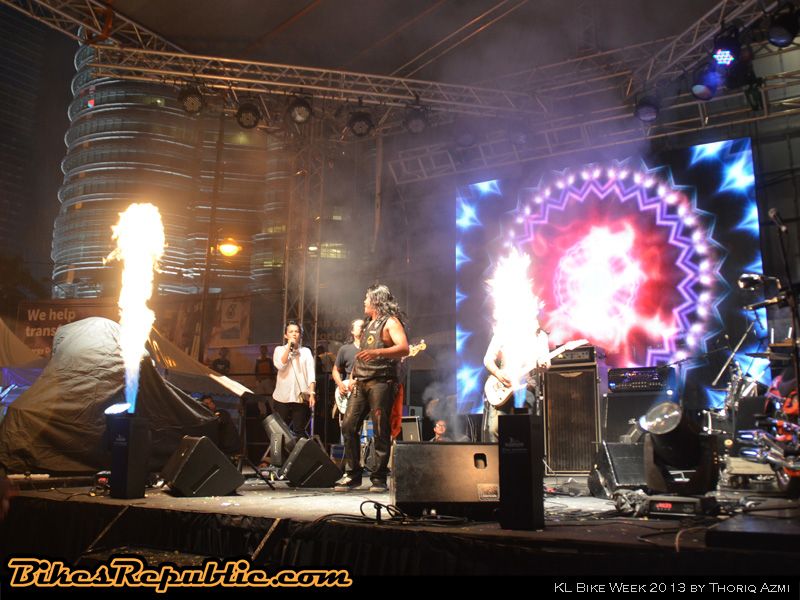 The rain throughout the weekend may have been torrential to say the least, but that did not stop many from attending KL Bike Week 2013, a strong sign of the biking culture in Malaysia.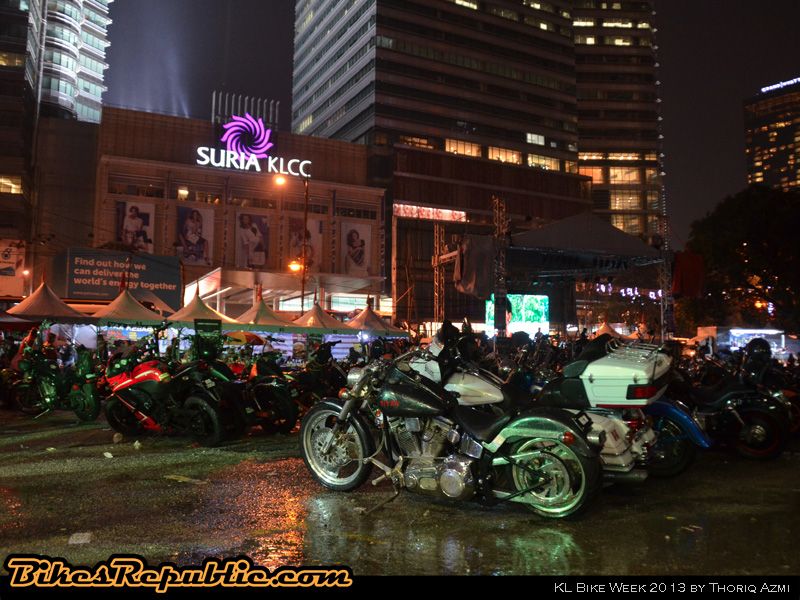 Things came to a momentous close late on Saturday night as many bike groups and clubs took to the stage in a memorabilia-exchanging ceremony, a true display of unity through a single passion for bikes. As the curtain closes on KL Bike Week 2013, we at BR only wish to applaud Red Garage Malaysia's efforts at keeping the annual event going on strongly year after year. KL Bike Week will return once again in 2014 and, rest assure, we the BR team will be there again to document the nation's biggest and richest bikes gathering of its kind.
Check out our rich photo gallery below from last weekend's KL Bike Week 2013.
KL Bike Week 2013