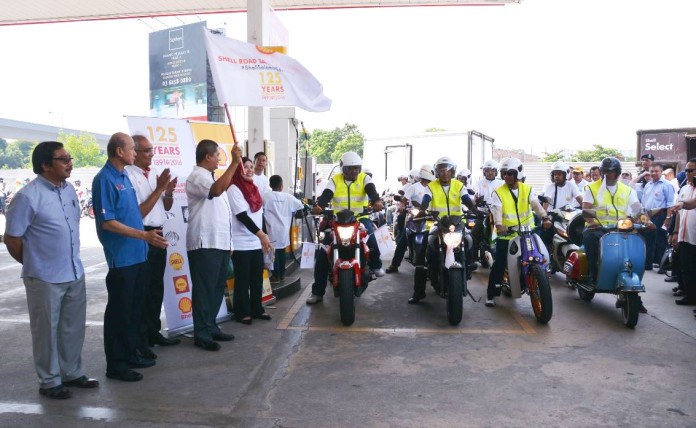 Shell Malaysia initiates #ShellSelamatSampai safety campaign for motorcyclists and youths.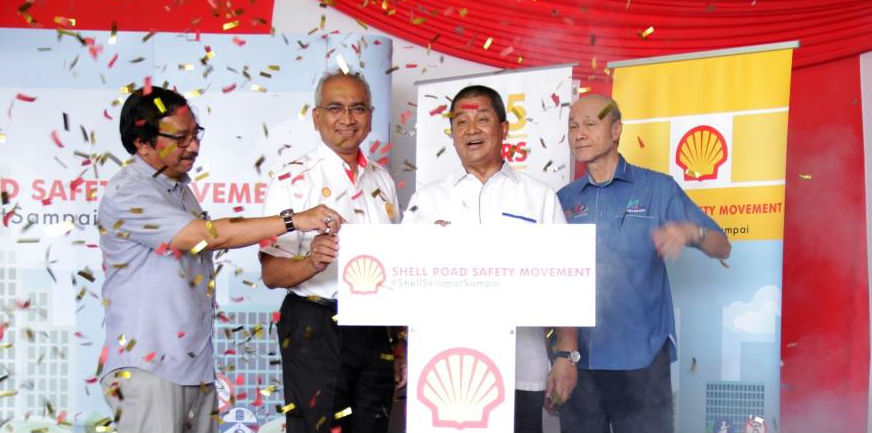 Shell Malaysia kick-started a brand new road safety campaign last weekend called the #ShellSelamatSampai campaign.
The campaign was officially launched in the Sungai Buloh Shell Station, Shah Alam last weekend by Datuk Seri Saripuddin Kasim, Secretary General of Transport Ministry. Also present here were Datuk Azman Ismail, Managing Director of Shell Malaysia Trading and Tan Sri Lee Lam Thye, Chairman of Malaysian Institute of Road Safety Research (MIROS).
The #ShellSelamatSampai campaign was designed as a comprehensive road safety movement to drive road safety awareness and behavioural change among motorcyclists and youth – the highest at-risk groups for road fatalities. It is also designed to drive road safety behaviour by holistically reaching youths and motorcyclists across three strategic environments: secondary schools, universities, and the community.
Partners involved in this program include the Ministry of Education; Road Safety Department (JKJR); Road Transport Department (JPJ); Royal Malaysian Police (PDRM); Malaysian Institute of Road Safety Research (MIROS); Public Works Department (JKR); plus a series of participating secondary schools, colleges and universities as well.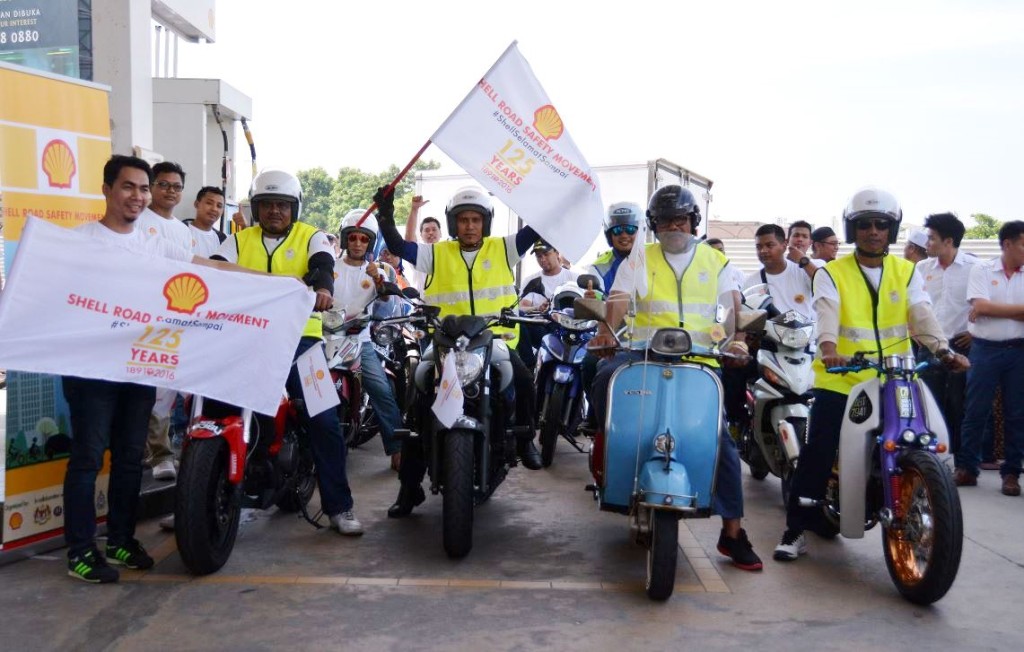 In secondary schools, #ShellSelamatSampai will build knowledge and provide practical training on road safety as an official extracurricular programme of the school. Colleges, on the other hand, sees the programme conducting "road safety bootcamps" on campus, which will include opportunities for students to learn defensive driving techniques and have their motorcycles inspected by JPJ.
Shell Malaysia's Datuk Azman states:
"With #ShellSelamatSampai, we are building on our legacy and long-standing relationships with government and private sector partners to reach a new generation so that everyone can enjoy safer journeys on the road."
More information about the #ShellSelamatSampai campaign and its activities are available online at Shell Malaysia's official website, shell.com.my.
Image credits: Ogilvy PR