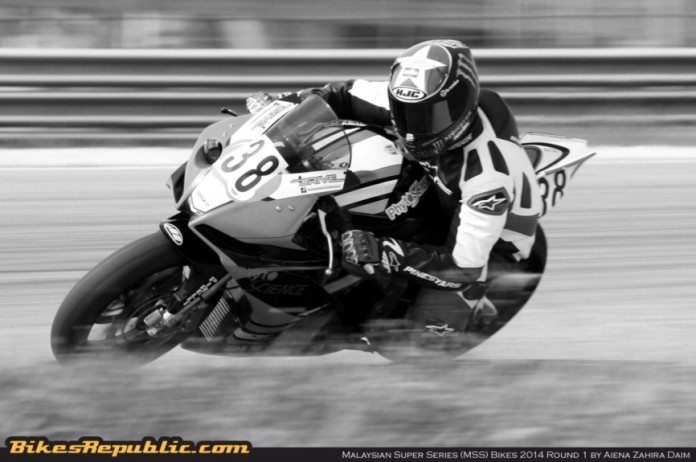 As many of you would have heard by now, two riders were killed in last weekend's edition of the Malaysian Super Series (MSS) Bikes season-opening weekend in the Sepang International Circuit (SIC).
What was supposed to be a celebrated season-opener was marred by two tragedies that robbed us, and our small but fiercely passionate fraternity, of two members. The first fatality came late Friday afternoon at about 4:30pm during the weekend's practice session. 42-year-old Amaludin Abd Rahman (better known as Pak Den), who competed in the Super Stock B category, lost control of his number 38 race machine at SIC's tight turn 15, crashing into the tyre barrier. The rider was rushed to the Putrajaya Hospital for treatment, but eventually succumbed to his injuries whilst being treated.
The second came on Sunday afternoon during the start of the Superbike Championship's Race 2 after two riders, 42-year-old Leonardo Sacchetto and 41-year-old Singaporean rider Milton Poh, collided with each other in what appeared to be the typical race-start melee. Unfortunately, the loss-of-control as a result of their collision saw Milton hit the pit wall at a high rate of speed. The incident subsequently led to the race's immediate red flag and cancellation.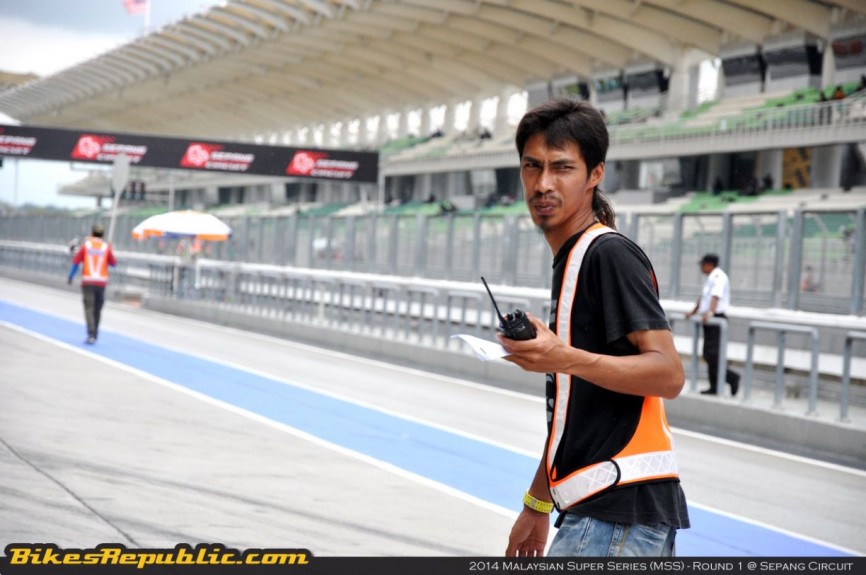 Marshalls and safety crews on duty were quick to react to the freak incident, doing their jobs well enough to get all the fallen riders (including Friday's tragic mishap) transported to the Putrajaya hospital for immediate treatment. From what we last heard from SIC, Sachetto was being treated for a leg injury. Unfortunately, Milton Poh died after succumbing to the severe head injuries sustained from hitting the pit wall.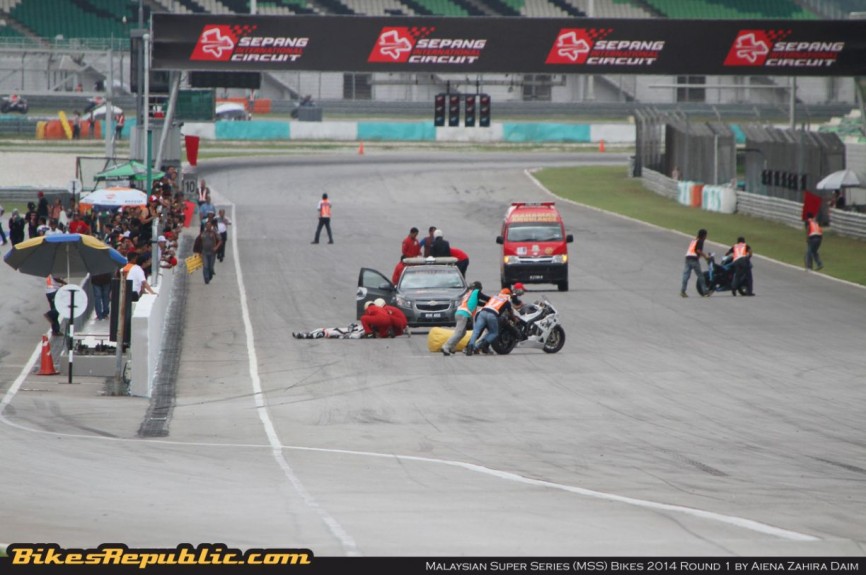 Two deaths in three days isn't exactly what the fraternity needed, especially post-Simoncelli 2011 and last year's MSS incident that killed veteran track marshall Satish Suppiah and Ninja 250 Cup rider Muhammad Izzat. But what most outside the paddock don't understand is that THIS is the ugly reality lurking behind the glitzy and glamorous façade of motor racing.
Ask any racer, regardless of sport and discipline, all will tell you that they are fully aware of the risks involved, and very well aware that their chances of sustaining serious injuries or meeting death are increased every time they suit up and fasten their helmets to hit the asphalt. But, they do it anyway because for some, it is in their nature, it is encoded in their DNA, and it is a way of life. Sure, call it "searching for normality by going round and round in circles really really fast", but for some, it is the only way to live.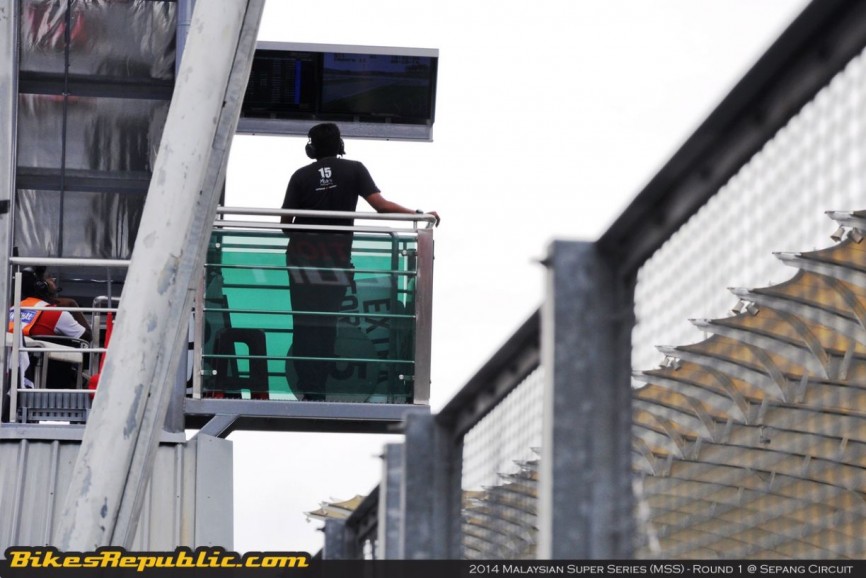 And if there is anything that's constant everywhere in life is the fact that accidents inevitably happen. Whether it is beyond one's control or not is a question best answered at another time. And, as far as we can observe as humble journalists, the preparations undertaken by organisers to host MSS Bikes are more than adequate. Most tend to forget that SIC is the only world class purpose-built facility of its kind in the region that is staffed by people who are fully aware of what is needed to facilitate the nation's growing racing scene. There is no one to be blamed for the deaths at hand.
Despite these recent tragedies, racing cannot stop. IT MUST NOT STOP. Given the fact that the local involvement and interests for the sport have reached an all-time high at this point in time, the last thing it needs is a sudden stop or halt. If anything, we feel it is our duty to educate folks of the sport's true nature, both the good and bad.
For now, SIC have lodged reports of both incidents with the authorities and the necessary procedures are being undertaken by parties responsible. We at BR could only join in with the fraternity and SIC in mourning the loss of two exceptionally brave individuals, and we can only take this as a living lesson for all. Life must go on, and so will this sport that so many, like us, cherish passionately.