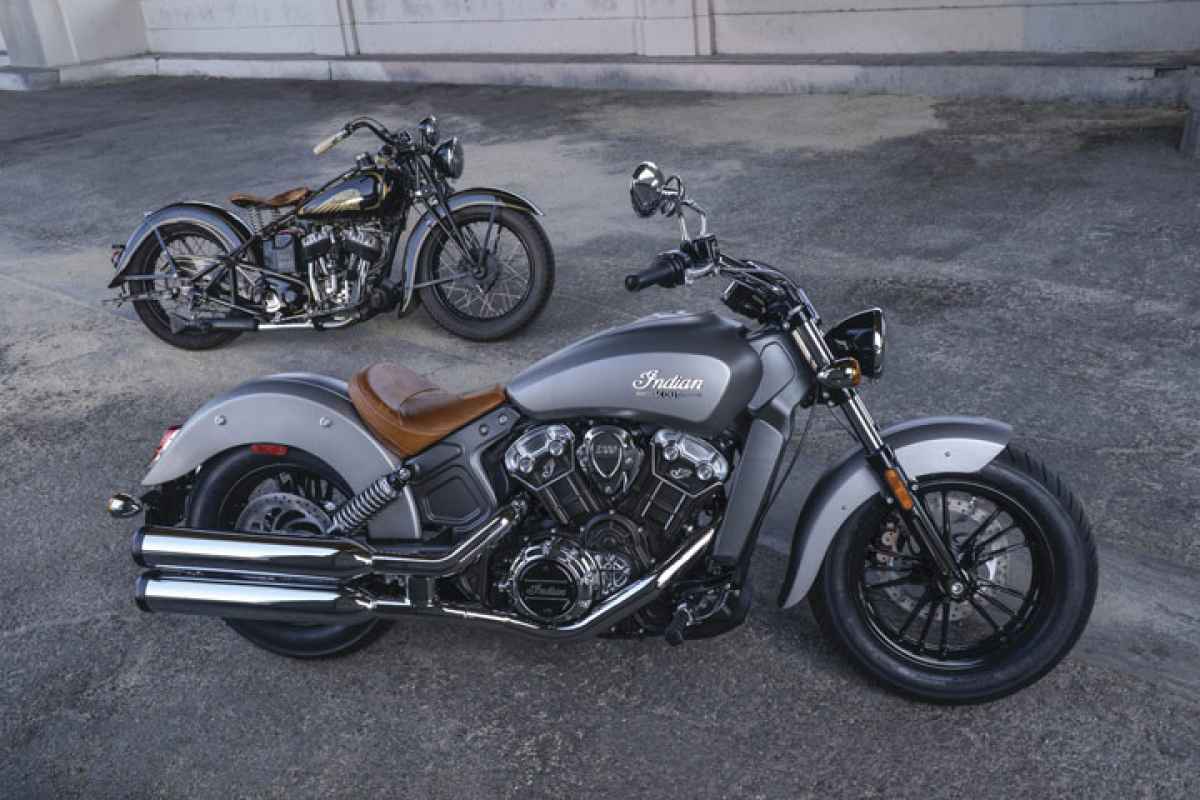 Last weekend was the Sturgis Motorcycle Rally, for all of you who don't know, its one of the biggest bike gathering in the world.
It started back in 1938 with mostly Harley owners but over the years especially now, there have been a good mixes of bikes at the event.
Its only fitting that Indian Motorcycles decided to reveal their latest bike, the 2015 Indian Scout at Sturgis. Apparently this is the first `to carry that name in 70 years.
The bike company had managed to retain much of the original looks but also modernise the machine for better performance and reliability.
The main challenge was to the rear shockers as they were set at a shallow angle in order to follow the sleek frame profile. A lot hours were put into it to make it work.
Power comes from a liquid-cooled 69-cubic-inch (1130.7cc) V-twin which they claim produces 100hp and 72lb-ft of torque at 5000rpm. Modern touches comes with a closed-loop fuel injection system and a ride-by-wire-throttle.
The seat is set at 25.3inch off the ground and the cast aluminium keeps things "light" at 253kg when wet.
First unit is going to roll out at the end of this year with four colours Thunder Black, Indian Motorcycle Red, Silver Smoke and Thunder Black Smoke. The target price is USD10,999 which is about USD8,000 than the bigger Chief.
Source:motorcyclecruiser.com