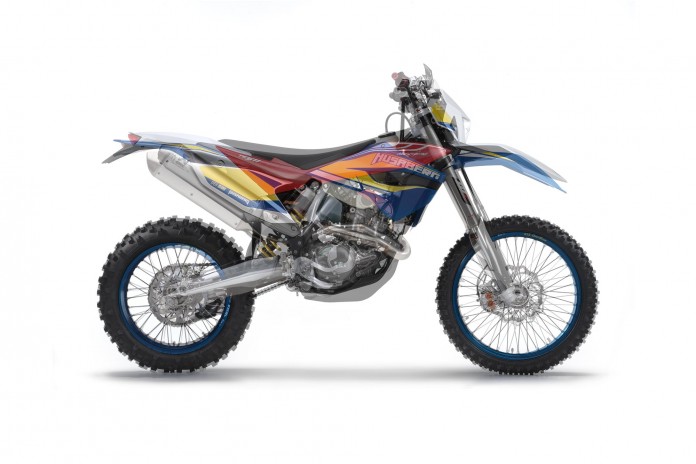 The troubled Husqvarna brand's story has developed further as owners Pierer Industries AG announced the formation of Husqvarna Sportmotorcycle GmbH. The reorganised Husqvarna brand will now be based in Austria and would begin production utilising building technologies developed by Husaberg. 
The press release states that the two brands would be 'reunited' for the first time after 25 years. Husaberg started out life first as an offshoot of the Husqvarna brand after it was acquired by Italian brand Cagiva. A new 2013 model line up for Husqvarna is reportedly in place and the first of these is expected to debut at the this year's EICMA show.
The move could possibly bring the Husqvarna brand back on track towards profitability after its recent string of crippling problems. These included the firm's labour issues, the discovery of vast unsold stocks, and the move by its parent company in terminating the development of the Nuda 900. It seems for now that Husqvarna is poised for a resurgent market return.