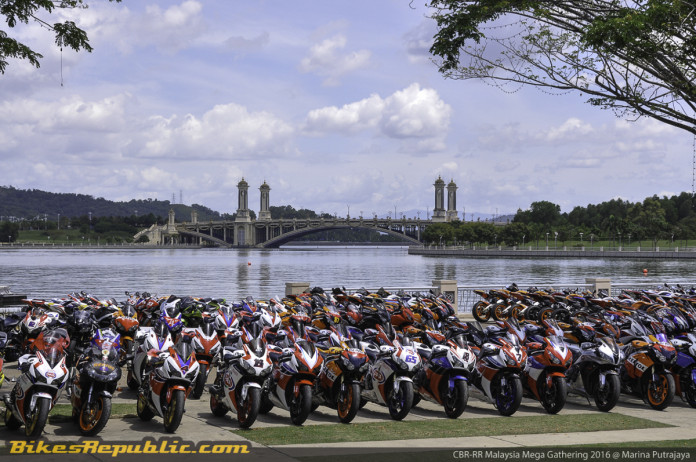 CBR-RR Malaysia Mega Gathering 2016 marks the community's third and largest ever gathering on record.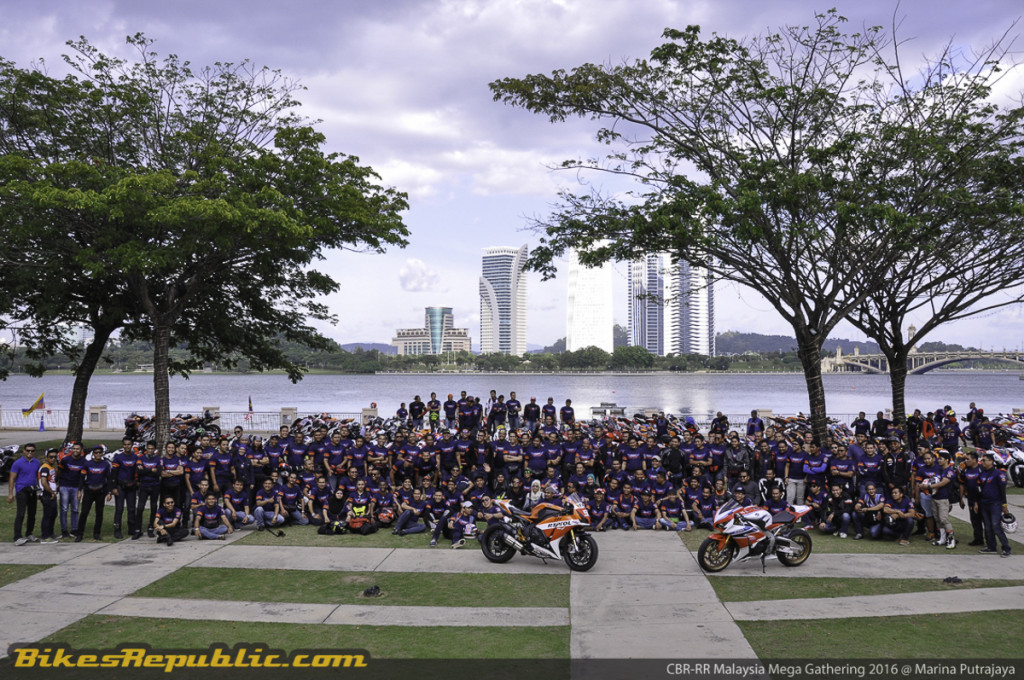 BikesRepublic.com was fortunate enough to be invited out by the CBR-RR Malaysia community last weekend for its CBR-RR Malaysia Mega Gathering 2016 event. The annual event celebrated its third edition last Saturday in Marina Putrajaya, marking a significant growth in size since its previous edition as well.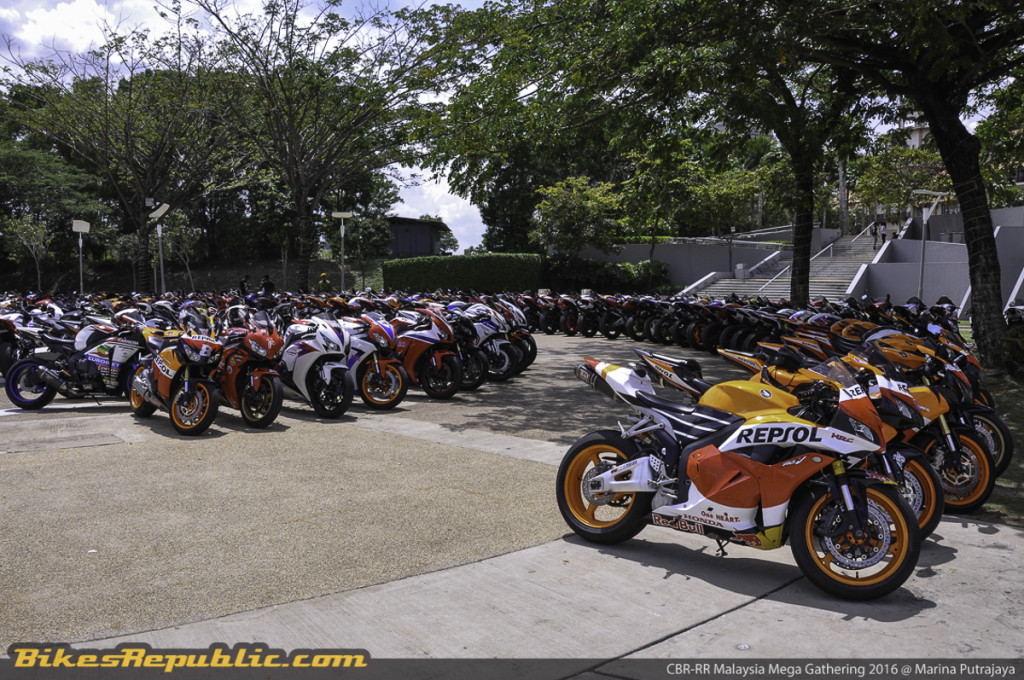 As with its previous two editions, theCBR-RR Malaysia Mega Gathering 2016 event was devised as a platform to gather all Honda CBR-RR owners all around Malaysia and Singapore, allowing them to create stronger bonds with one another whilst celebrating their one common passion.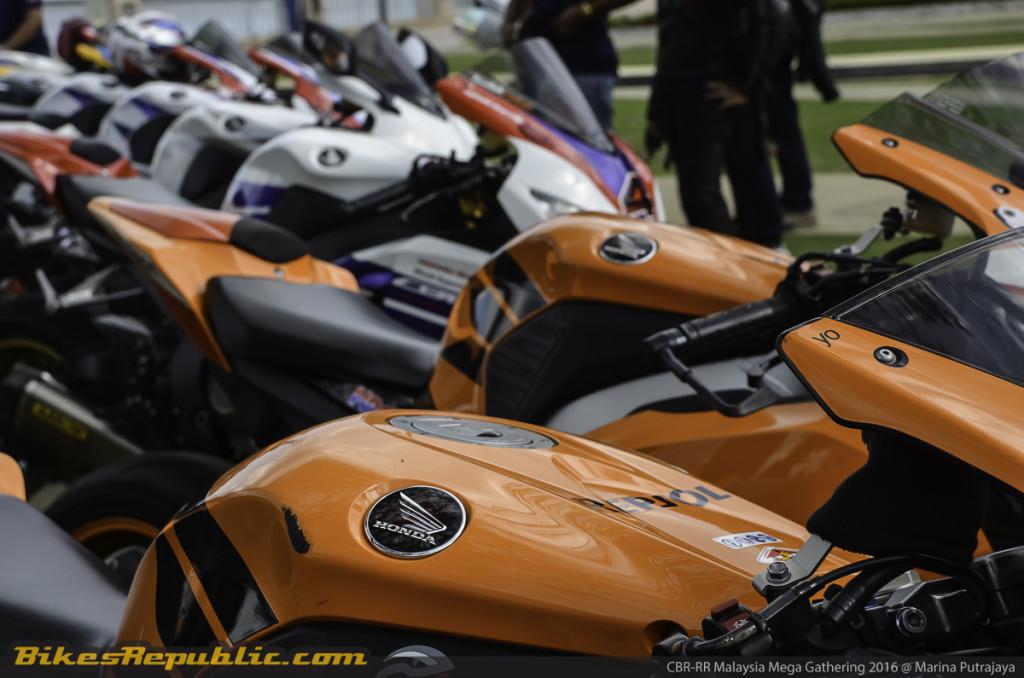 As the event's name clearly suggest, the gathering was opened exclusively to all owners of the acclaimed Honda CBR-RR series of superbikes. The bulk of bikes present in this gathering included multiple generations of both the Honda CBR1000RR Fireblade and CBR900RR superbike models, along with a sizable number of the smaller CBR600RR supersport as well.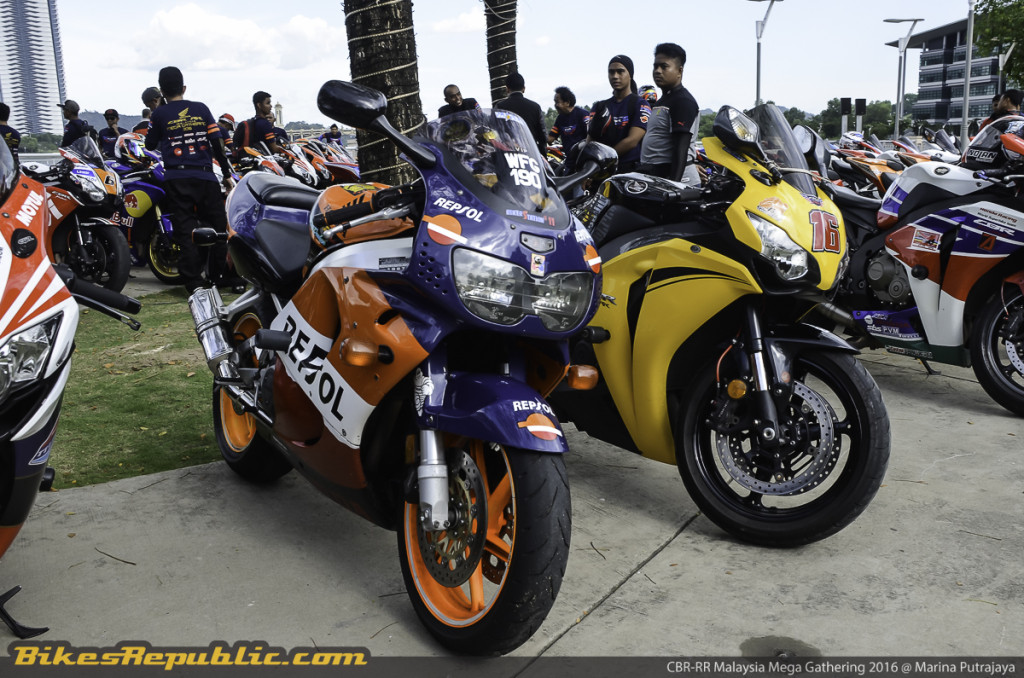 This year's event, which was held on Saturday, January 30, successfully gathered a total of 231 bikes in the Putrajya Marina with bikers and sponsors totalling 250 people altogether. In comparison, this is a significant and healthy growth from last year's running that successfully gathered 179 bikes, and also reflects the increased liaisons between community members.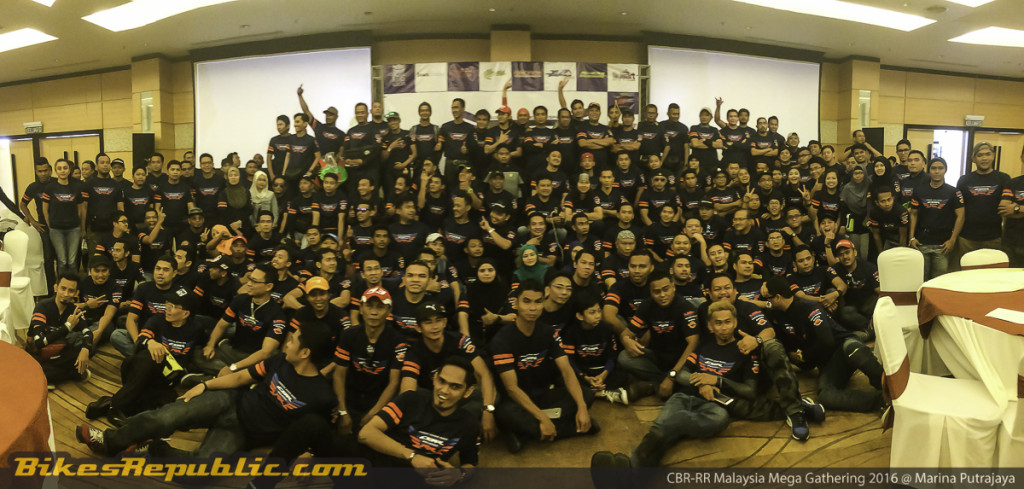 Whilst the bulk of this number was comprised of local Honda CBR-RR owners, there was also a growth in the presence of Singaporean CBR-RR owners last weekend too with up to 30 or so bikes participating.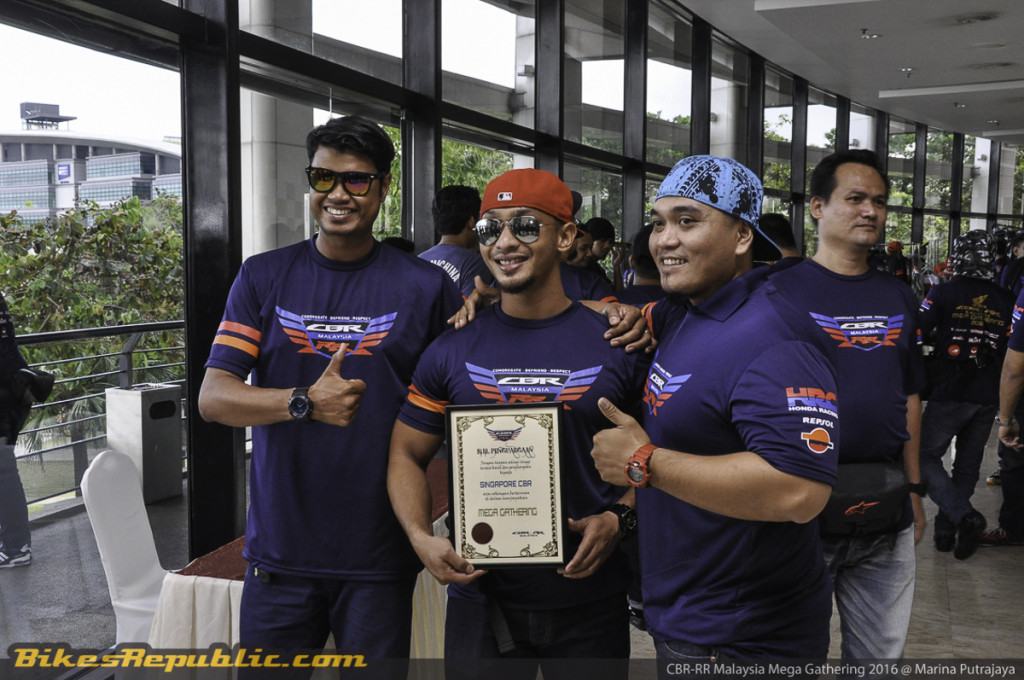 Besides meeting new and old friends and enthusiasts, participating owners were treated with a gala luncheon whilst the presence of several vendors (who also acted as event sponsors) had a variety of gears and accessories on sale at special discounted rates as well.
Other fun activities were also organised such as live music performances by bands, karaoke competitions, a special meet and greet session with national motorcycle racers Hafizh Syahrin and Zaqhwan Zaidi, as well as several rounds of lucky draws. Just like last year, the lucky draw prizes were substantial as it included a variety of riding gears and apparels including helmets, gloves and jackets, as well as a rich array of motorbike accessories such as throttle cables, brake pads and premium engine oils.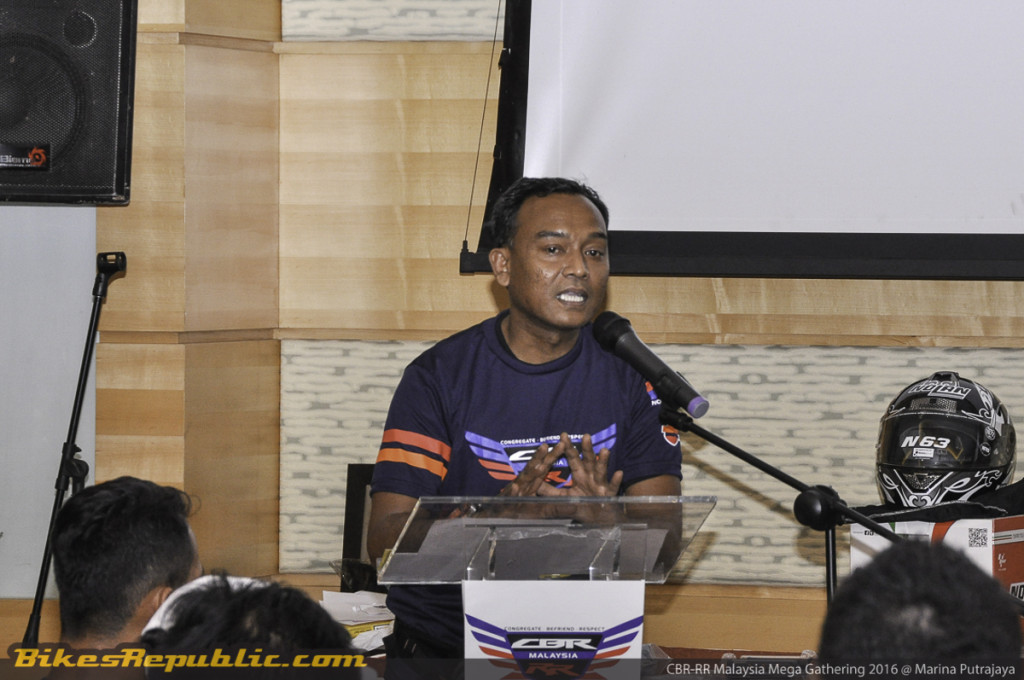 Of course, in the midst of the fun and games, organisers again took the initiative of highlighting rider safety. Events sponsors S4M Motorsports had their guest speaker, who is a retired veteran racer, reminding participants on the importance of road and rider safety whilst highlighting the firm's specialists services for riders.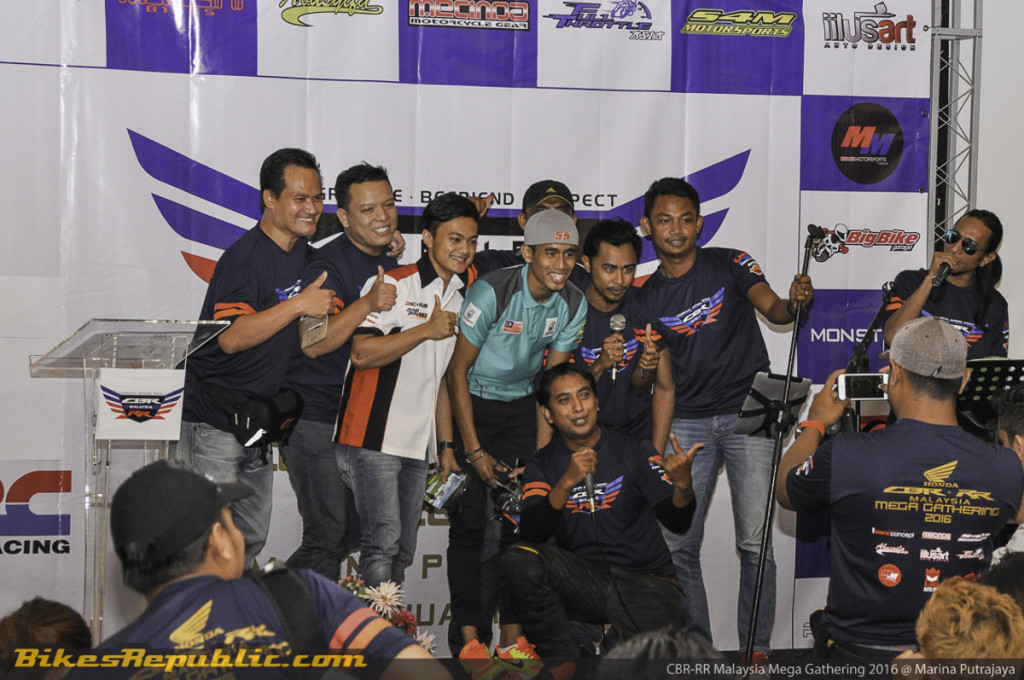 Other sponsors besides S4M Motorsports also included firms like Mecinda, Madani, King Auto Spa plus several other familiar names from the local motorcycling fraternity.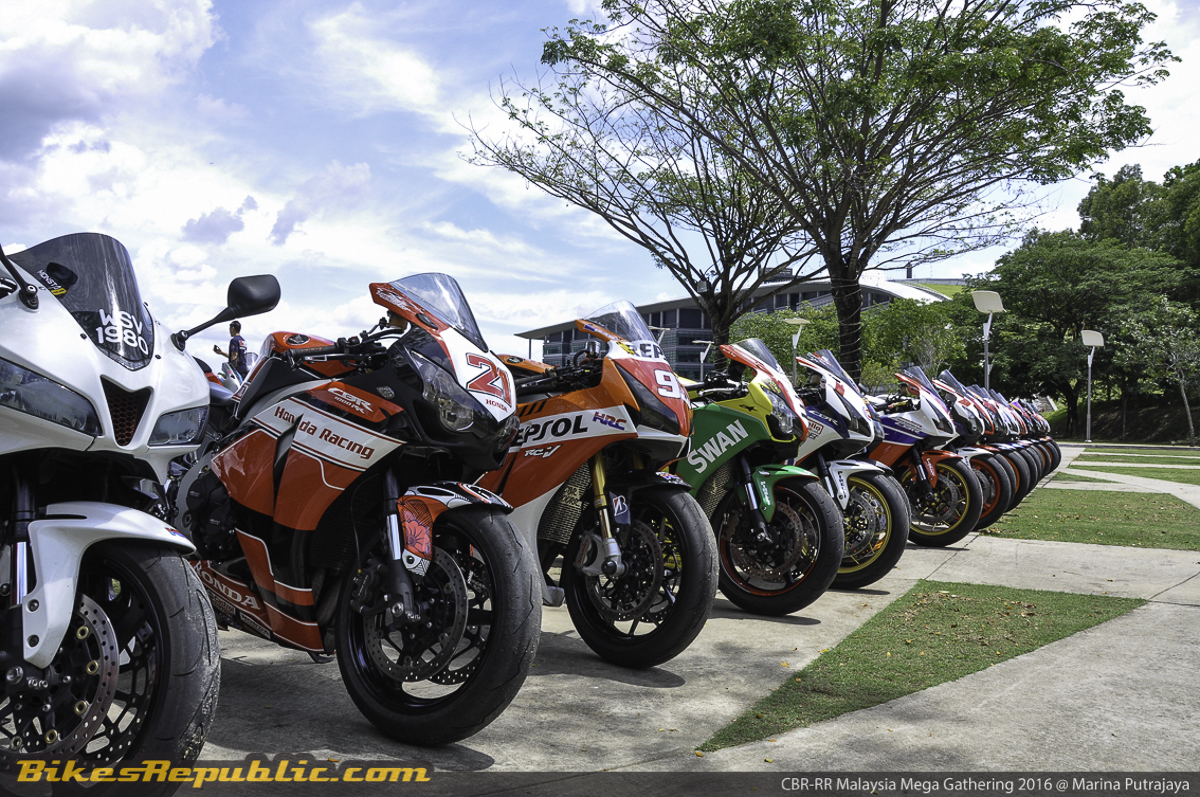 You can keep up with the CBR-RR Malaysia community by following its official Instagram or, if you are a Honda CBR-RR owner keen on joining in, you can also request entry into its official Facebook group. You can also check out more pictures in our gallery posted below.
CBR-RR Malaysia Mega Gathering 2016 @ Marina Putrajaya