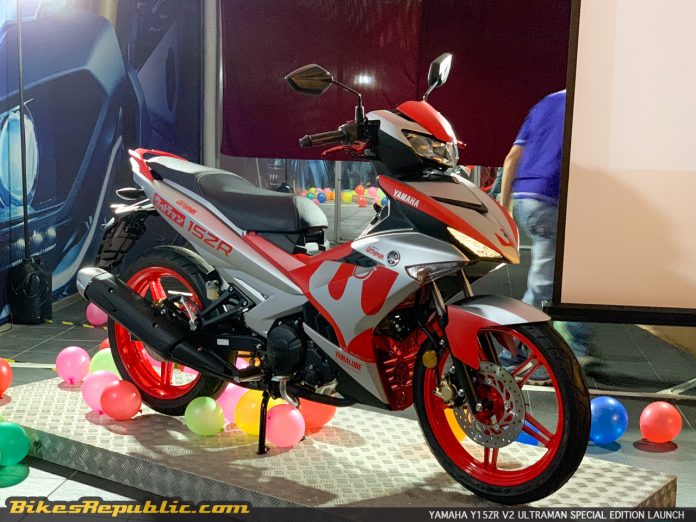 Only 100 units of the Yamaha Y15ZR V2 Ultraman Special Edition are offered.

It is an officially-licensed Ultraman product.

Priced from RM 12,688, net selling price.
Welly Assorted Sdn. Bhd. launched the Yamaha Y15ZR Ultraman Special Edition over the weekend.
This special edition is an initiative by Welly Assorted to deliver two legends in one, namely the Yamaha Y15ZR V2 and Ultraman. Welly's boss knows that there are many Ultraman fans in the country. There are those who had grown up with the superhero, and those among the younger generation who are current fans. Hence this particular model is targeted at the age group between 25 to 40 years old.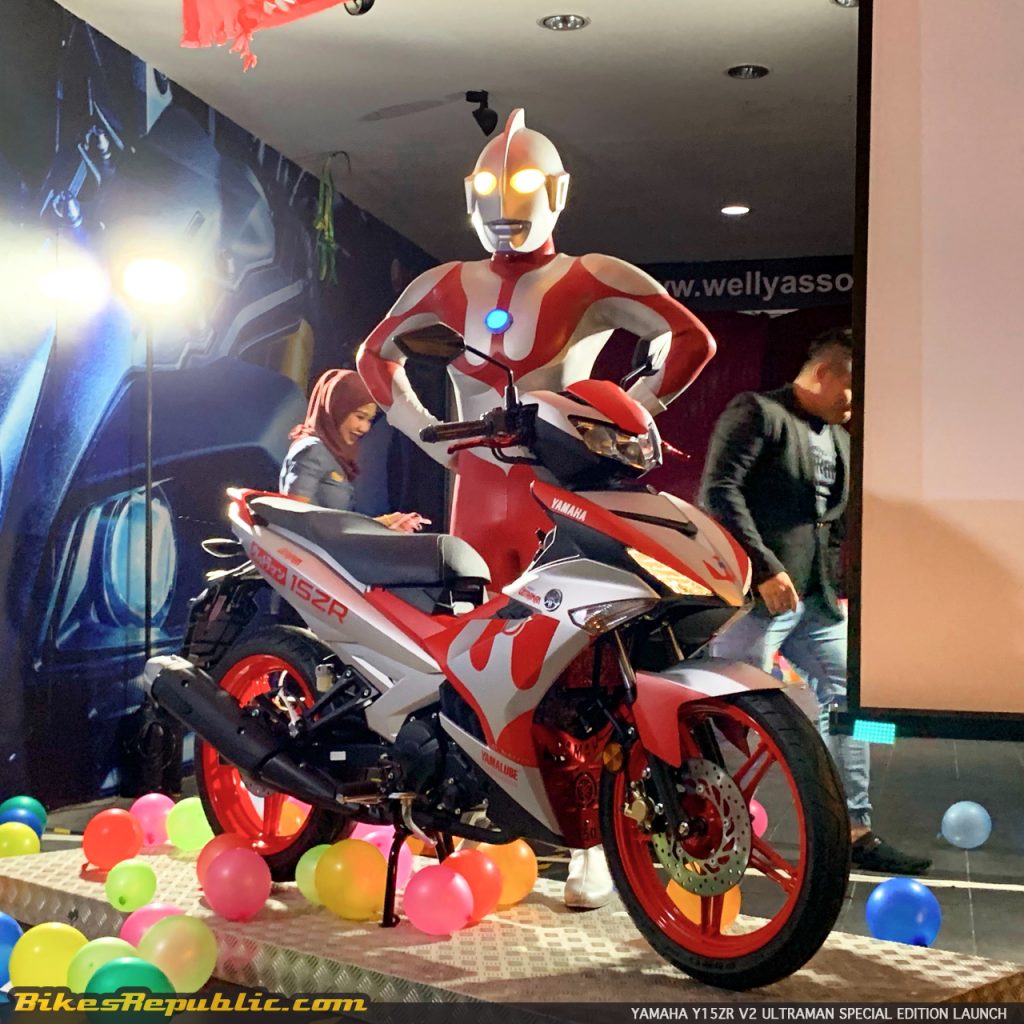 The special edition is the result of a collaboration between Welly Assorted and Taigaco Sdn. Bhd. Taigaco is the licensing agent of the Ultraman characters and brand for Malaysia, Singapore, Philippines, Vietnam, Indonesia and Brunei. Yamaha Y15ZR V2 Ultraman Special Edition is therefore a licensed product.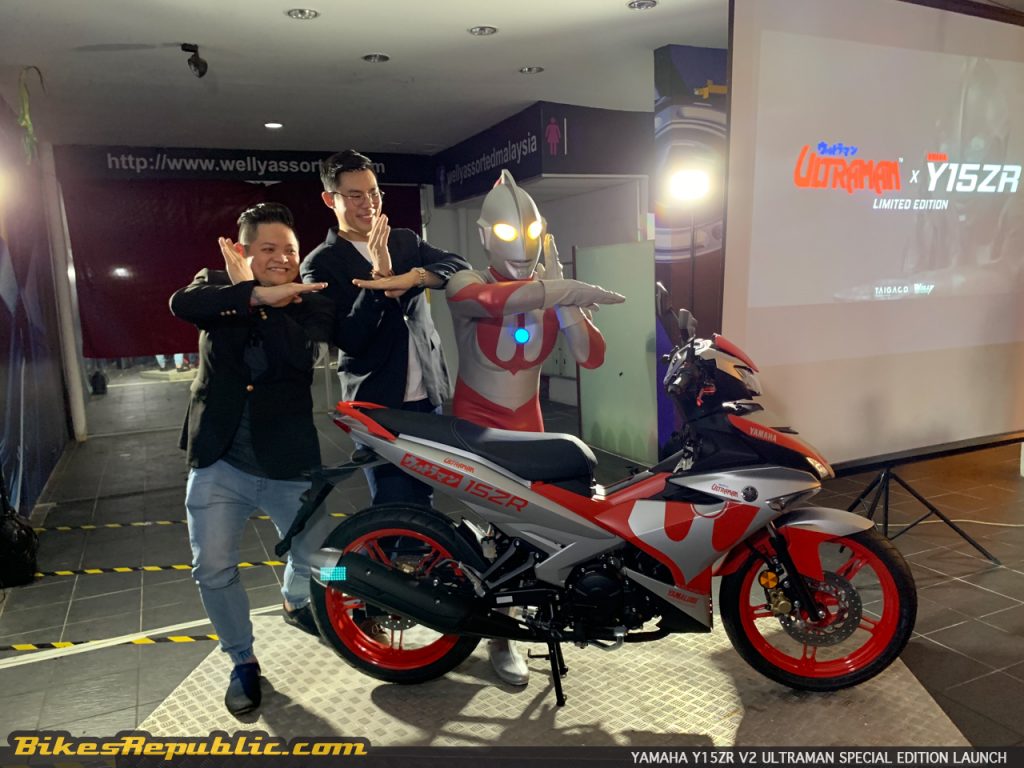 The Ultraman graphics on the bodywork are airbrushed and not mere vinyl stickers. The bike is already fitted with high-grade brake and clutch levers, original Yamaha engine guard and red wheels. There is also a commemorative plaque.
Only 100 units of the edition will be sold. Each is priced from RM 12,668, net selling price.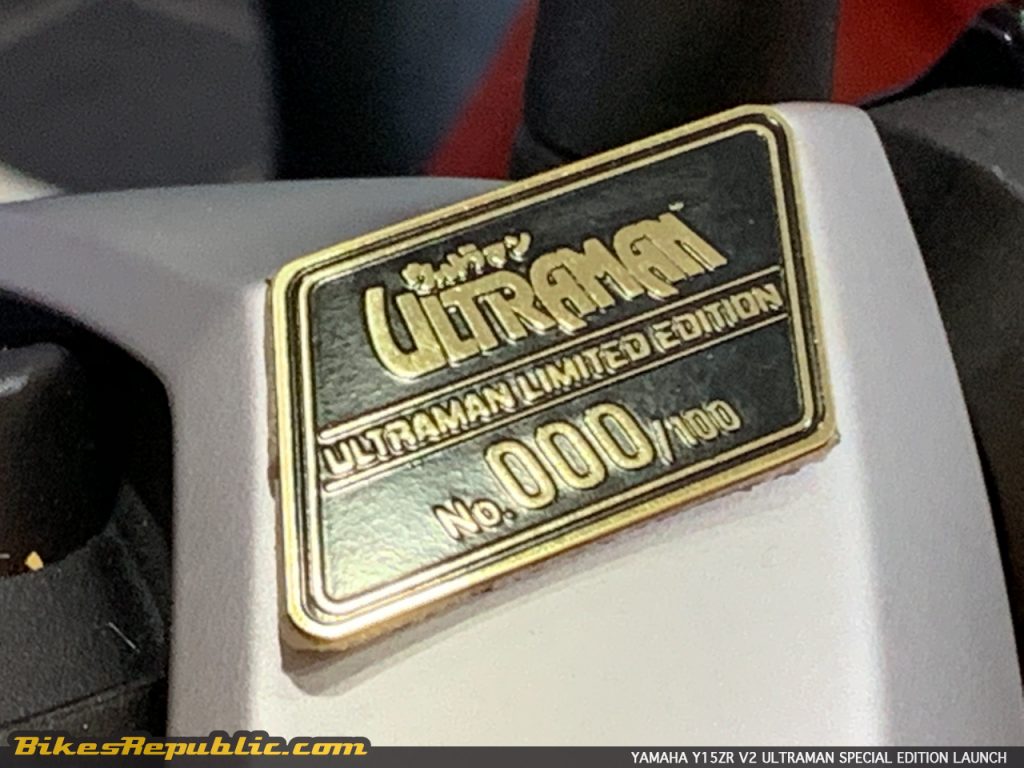 Please get in touch with Welly Assorted Sdn. Bhd. for your bookings. You may also check out these links for more information.
www.facebook.com/theoriginalultraman/
www.facebook.com/wellyassortedmalaysia/
www.instagram.com/ultramanoriginal/
www.instagram.com/wellyassorted/
www.instagram.com/wellyassorted/
PHOTO GALLERY