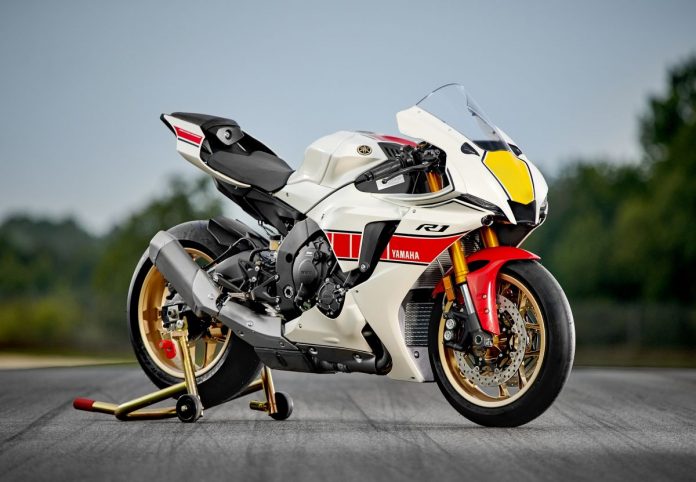 Yamaha might just introduce the MotoGP-style seamless transmission on the R1.
the seamless transmission has long existed in the MotoGP since 2011.

the YZF-R1 could be the first street-legal motorcycle to adopt the seamless transmission technology outside of MotoGP. 
The Japanese marquee has filed a new patent in the form of a seamless gearbox for its road-going motorcycles in the future.
The technology has existed in MotoGP since 2011, with Japanese rival Honda debuting the first generation, followed by Ducati and Yamaha in 2013.
Aprilia and Suzuki took some time to develop their own after returning to the championship in 2015. Still, once they managed to do so, the two outfits were able to overcome a lot of time and placed themselves among the elite.
Despite the development in track racing, the technology has yet to find its way on the street, which says a lot about the system's complexity.
Not to mention the cost of developing such technology.
However, Yamaha's latest patent could prove that they have found a way to integrate the system and make it cost-effective for the R1.
The seamless transmission offers tons of benefits on the road, but it mainly delivers better performance, stability, and conservation of the rear tyre.
According to reports, Yamaha could also introduce an 'automatic mode' to help improves riders' comfort.
The seamless transmission could also be transplanted into touring and naked bikes.