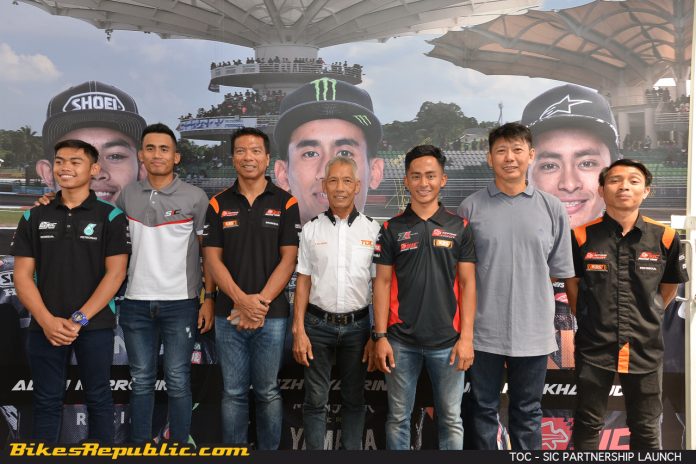 TOC and SIC have partnered to develop talents through Bina Bakat program and Superbike Technician Course.

The announcement was made with Hafizh Syahrin, Adam Norrodin and Zulfahmi Khairuddin in attendance.

The partnership augurs well for both parties as SIC is actively expanding into motorsports.
As we've reported on previous occasions, the TOC Automotive College (TOC) is providing a loan for students aspiring to be certified superbike technicians through a program called, "Bina Bakat (Talent Development)." (Please click here for the full article.) Now, to provide graduates opportunities for greater job placement portfolios, as the college has announced their partnership with the Sepang International Circuit (SIC).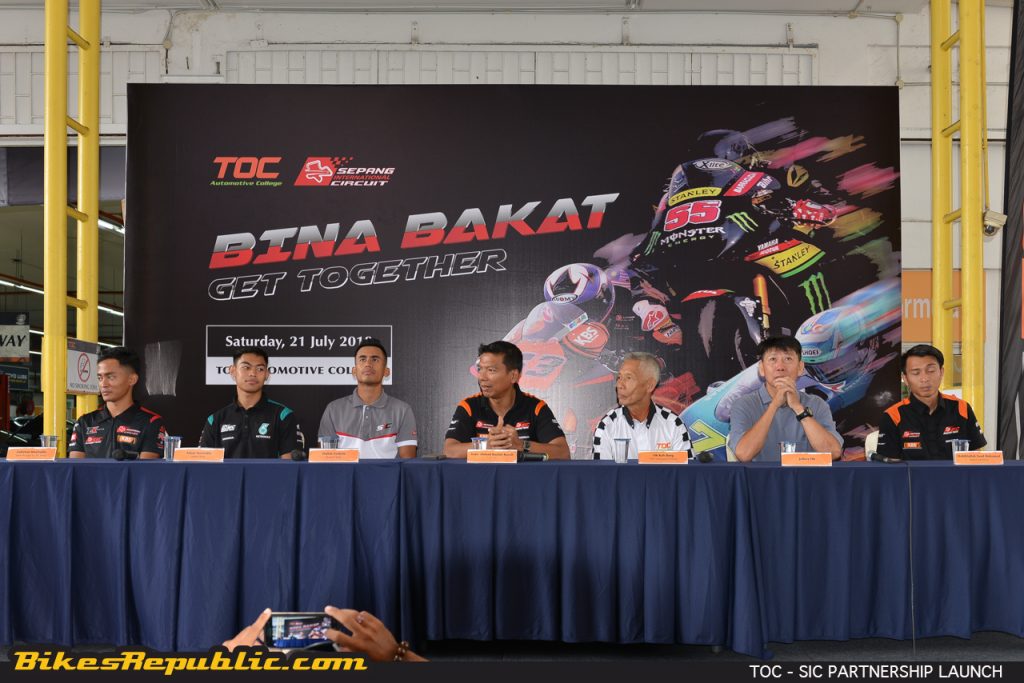 This augurs well with SIC as the world-class motorsports venue's management has expanded their reach into two-motorsports by running their own MotoGP team next year, after SIC tied up with the Angel Nieto Team and Yamaha to run the manufacturer's satellite team beginning 2019 (please click here to read the full news). Besides that, SIC has also set up a Talent Cup to develop young racers in Malaysia, managed by Zulfahmi Khairuddin.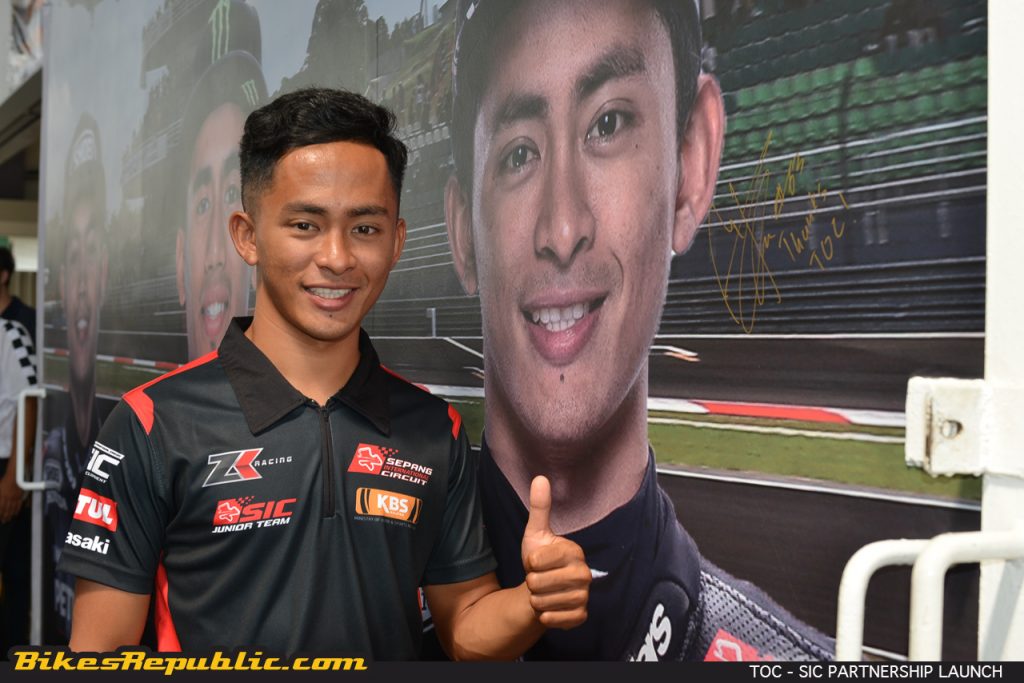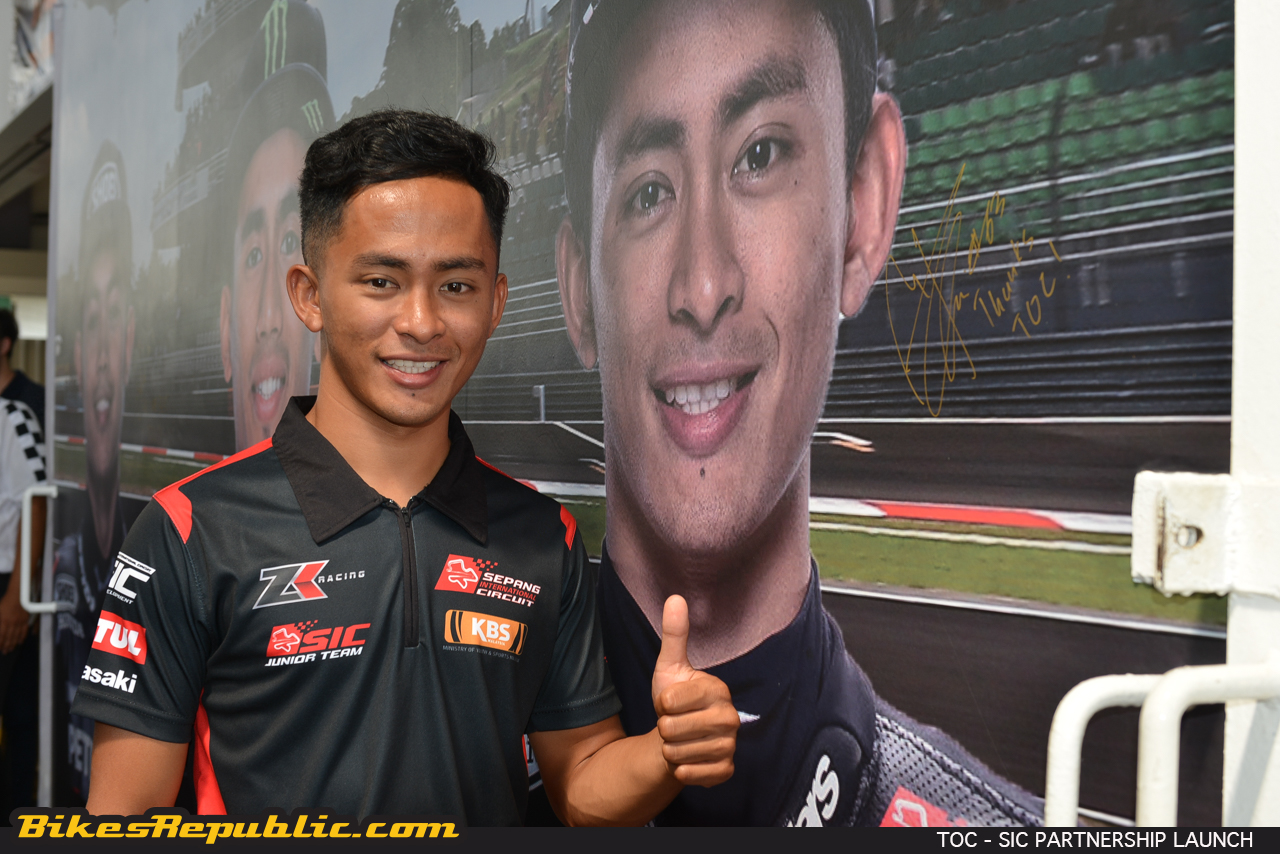 This is on top of Hafizh Syahrin making the jump to the MotoGP premier class this year.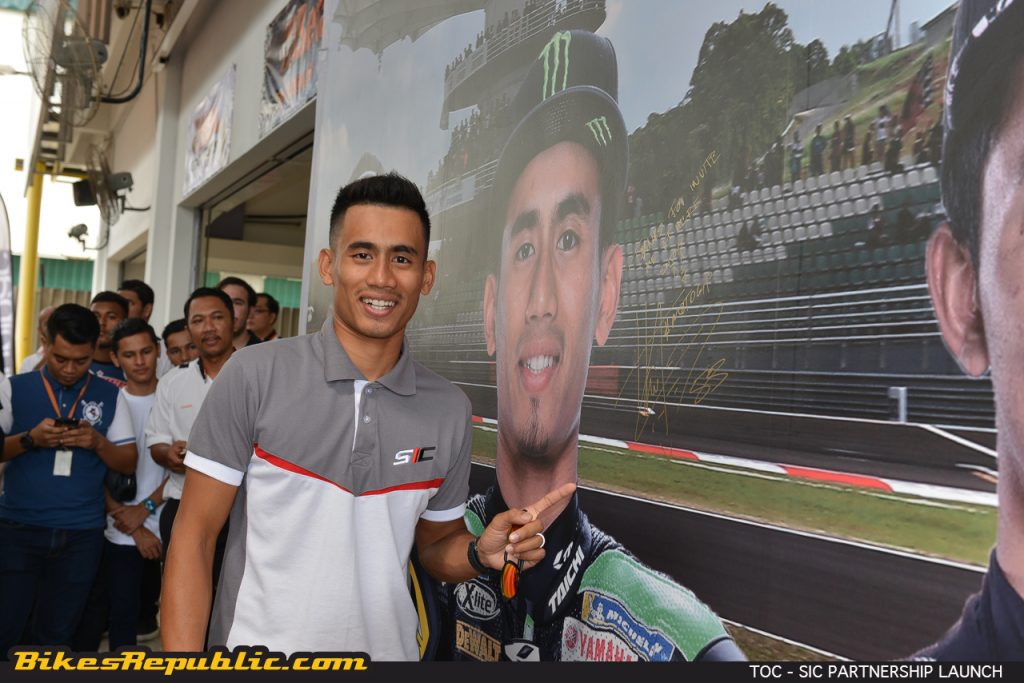 Dato' Ahmad Razlan Razali, the CEO of Sepang International Circuit said that such expansion requires certified and skilled mechanics, who are disciplined in their work ethics. He is confident that these are the very sort of technicians who are produced by TOC through the Superbike Technician Course, which also encompasses motorsports as part of their syllabus.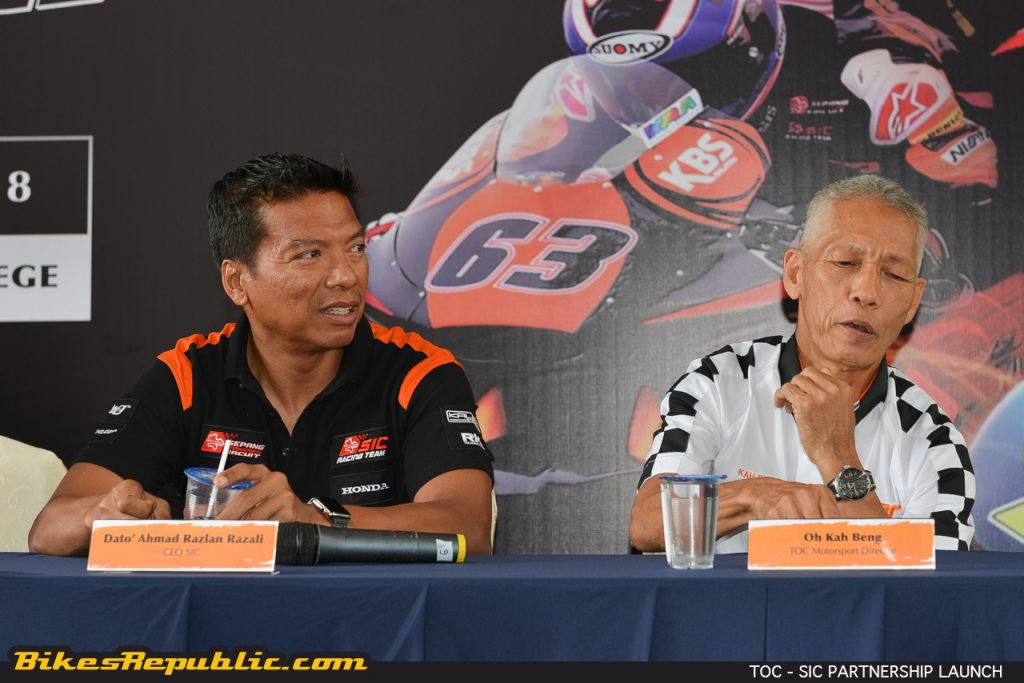 Indeed, as part of TOC's "Enriching Lives" theme, the college seeks to provide the best talent development program through Bina Bakat. The program builds the students' development path through 80% practical work, preparing them for potential job placements after graduation. Obviously, SIC is an attractive goal for many students.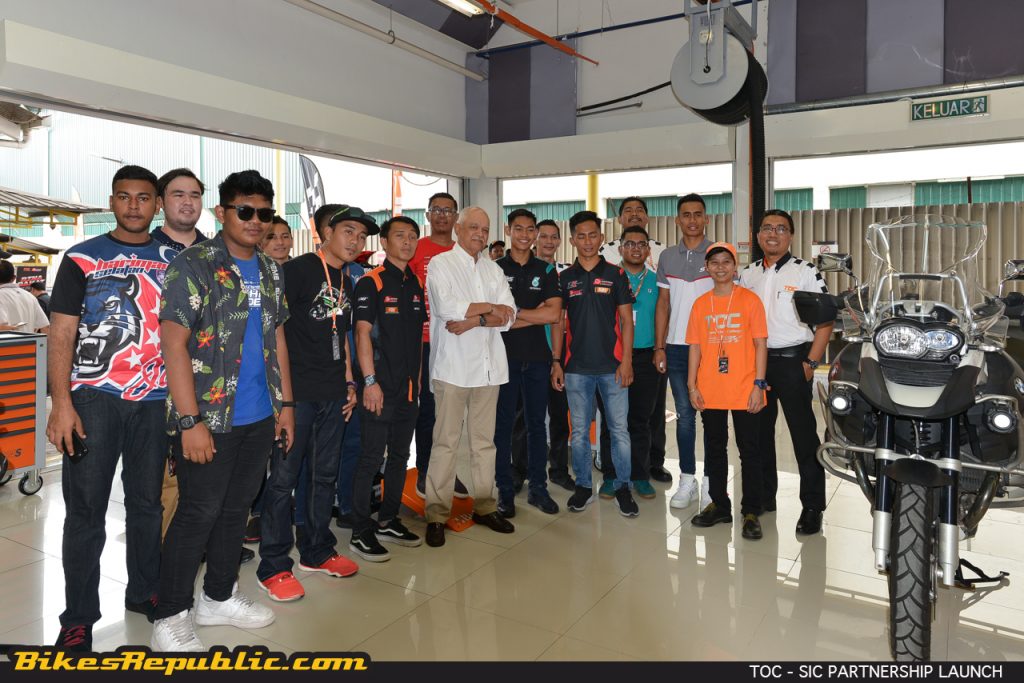 To rehash, Bina Bakat program offers 100% education loan to eligible student to follow the Superbike Technician Course. They will then repay their loans after they have found job placements.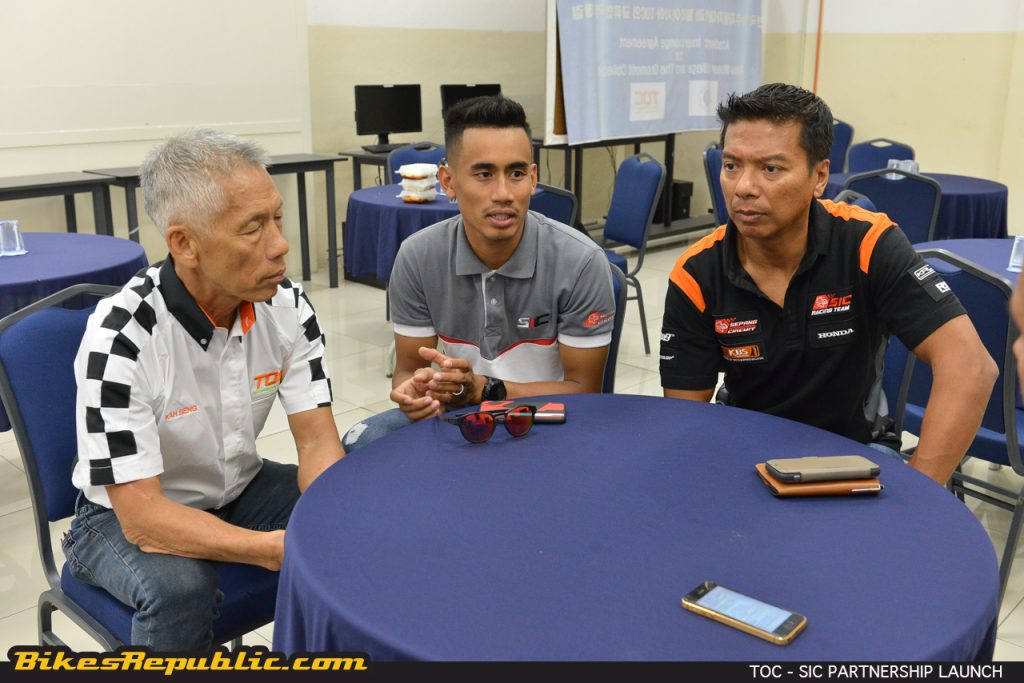 The announcement was made during a special get-together event at the TOC Automotive College's campus in Petaling Jaya. Present were Hafizh Syahrin (MotoGP), Adam Norrodin (Moto3), Zulfahmi Khairuddin (Team Manager), Dato' Ahmad Razlan Razali, Oh Kah Beng (TOC Motorsports Director), Jeffrey Oh (Oh Kah Beng's brother and co-ordinator for the Asia Talent Cup and British Talent Cup) and Habibtullah Fuad Mohamad (Moto2 Mechanic), among other dignitaries and well-known figures in Malaysian motosports.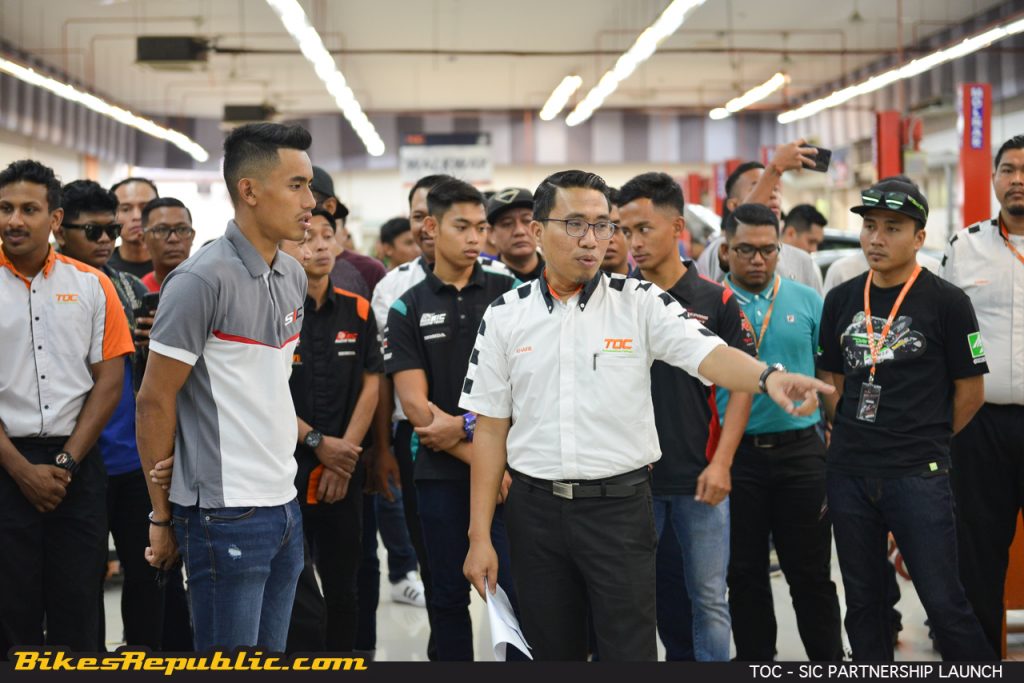 The guests were given a guided tour of TOC's facilities and they signed autographs for their fans after the press conference.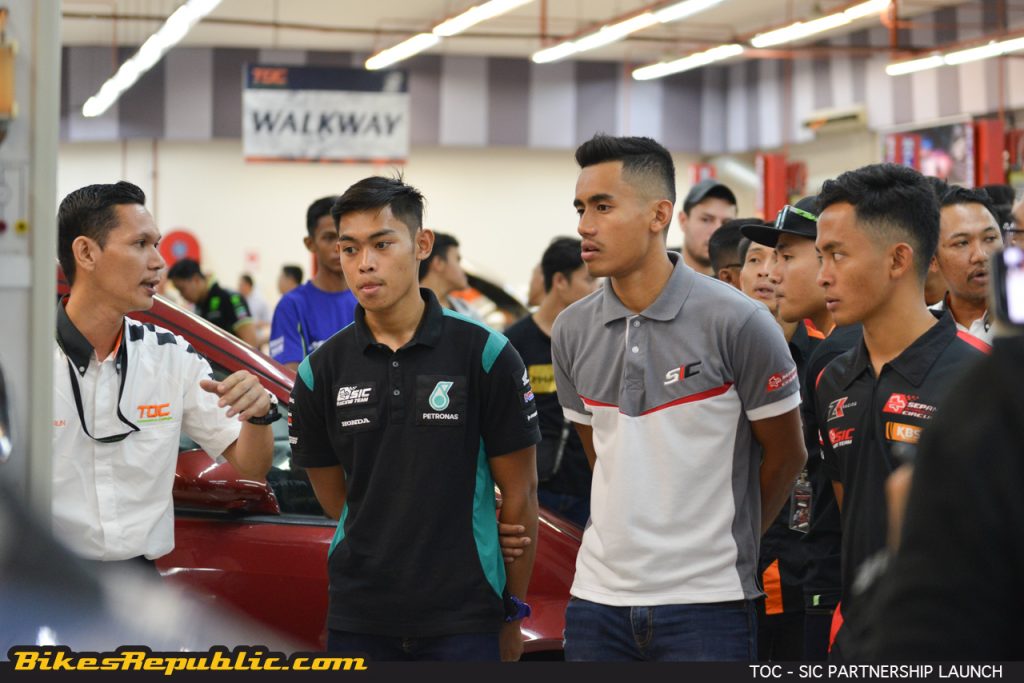 Please visit TOC Automotive College's Facebook page or their campus (map below) or call call (+603) 7960 8833 for more information. Likewise, you can find more information about the TOC Bina Bakat Program here, or email info@toc.edu.my. Please click on this link for further information on the TOC Superbike Technician Course.
PICTURE GALLERY