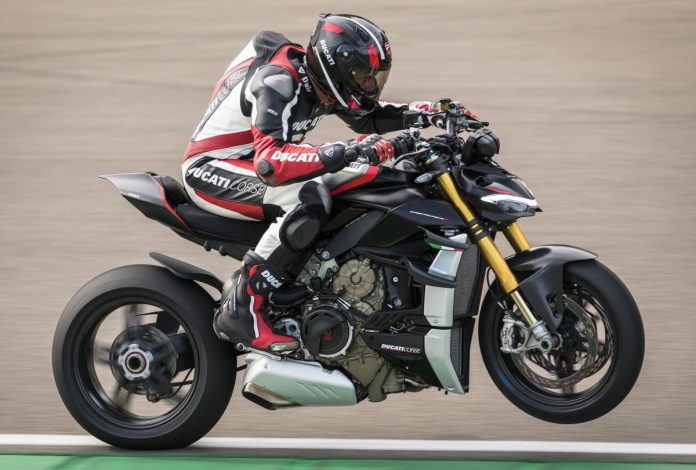 Frankly, we thought that the Ducati Streetfighter V4 S was just too powerful for the road and too scary for inexperienced riders like us.
The V4 engine is a screamer with 205hp, yet here we are with a lighter version of the Streetfighter range, the not so subtle 2022 Ducati Streetfighter V4 SP.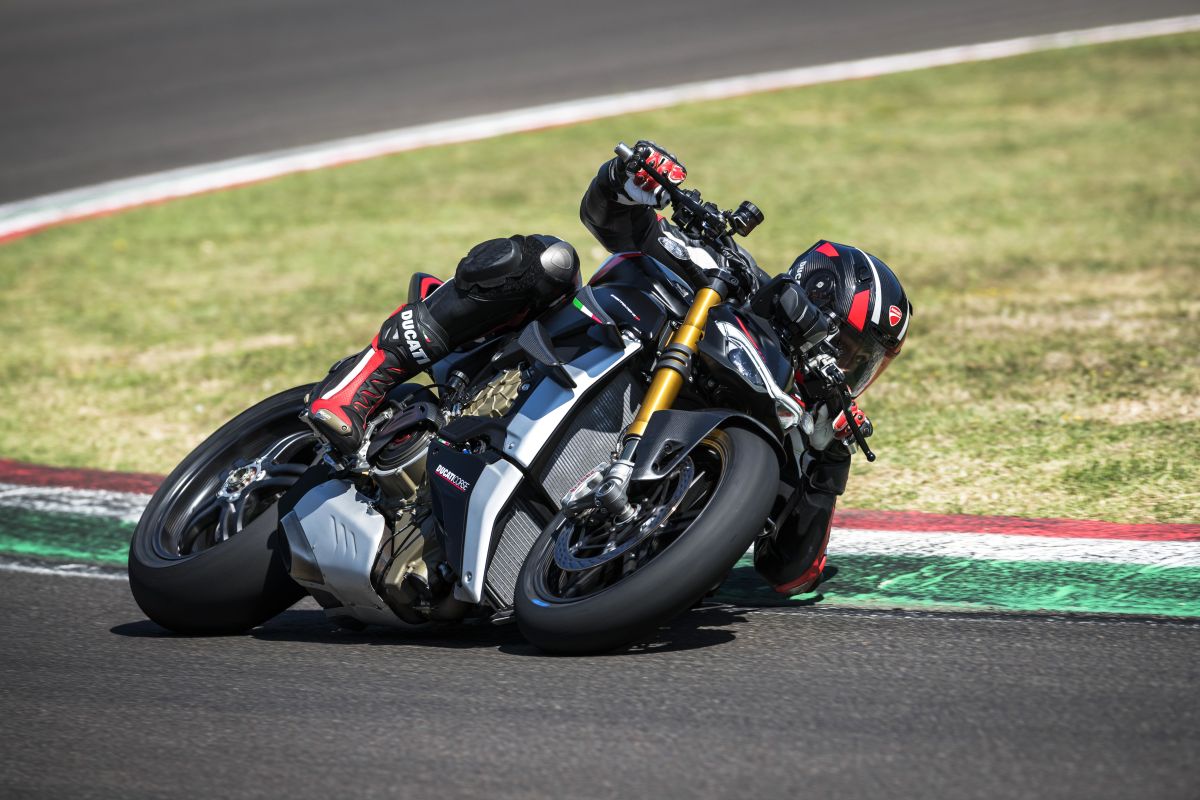 Dressed in carbon fibre components, the V4 SP weighs at just 196kg, 3kg less than the Streetfighter V4 S.
The BST carbon fibre wheels are 1.4kg lighter than the forged aluminium fitted o the Streetfighter V4 S, and it also features Brembo Style R front brake callipers.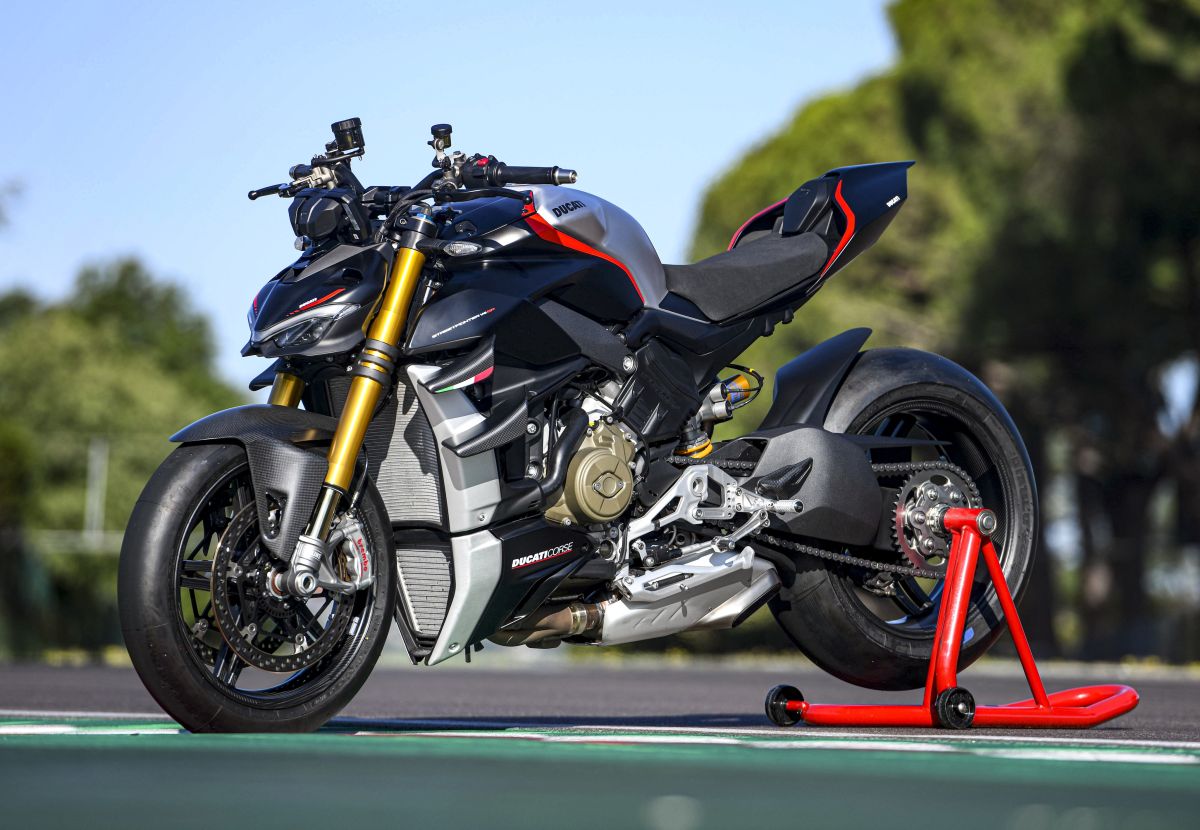 The Streetfighter V4 SP is also equipped with Öhlins Smart EC 2.0 that offers adjustable damping capabilities while on the move according to the rider's riding style.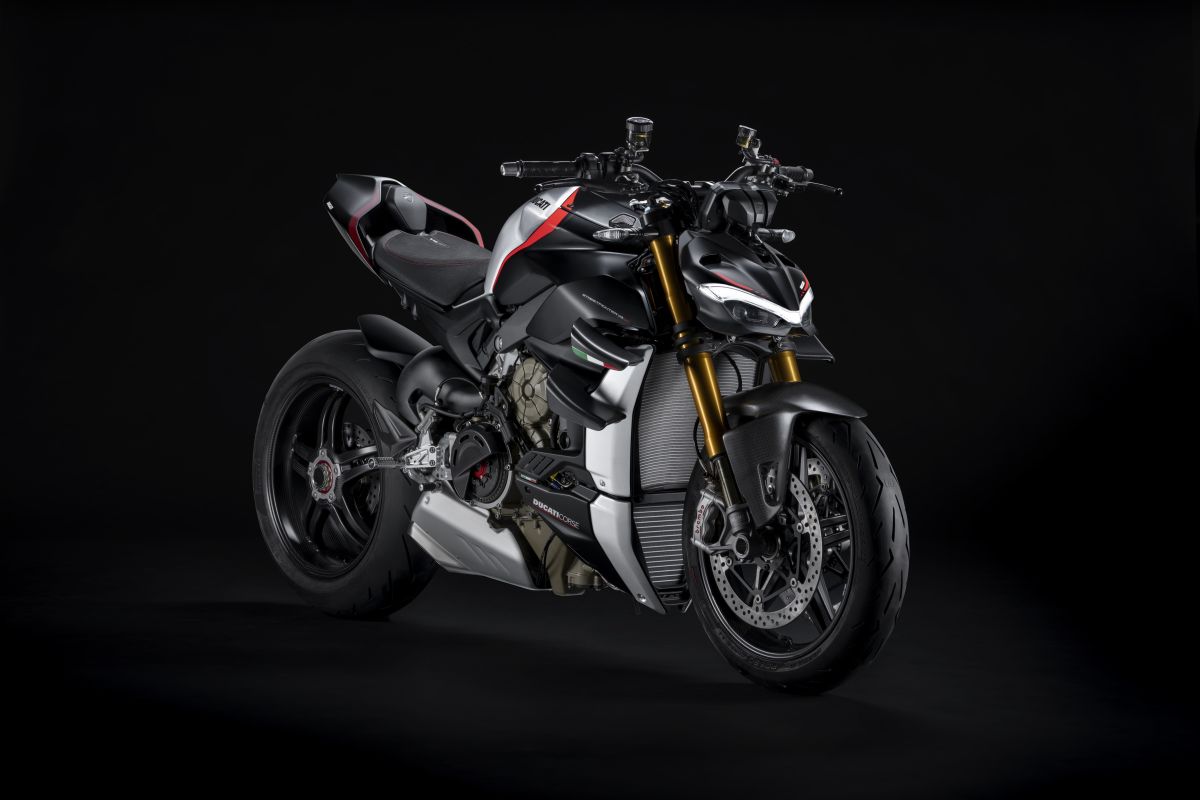 Nonetheless, the lighter V4 SP makes 208hp and 123Nm @ 9,500rpm from its 1,103cc Desmosedici Stradale engine. However, the SP gets slightly better treatment, thanks to the STM-EVO SBK dry clutch, which helps improve anti-hopping even in the most aggressive shift.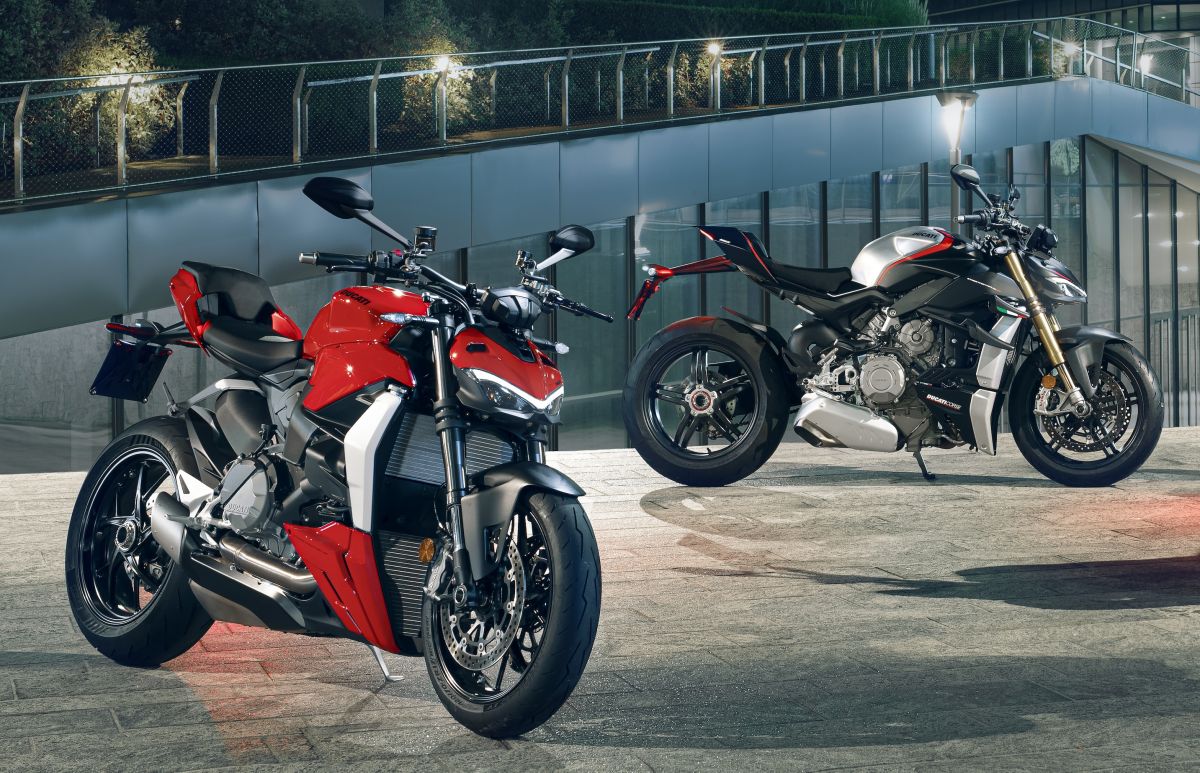 Other exciting features include:
aluminium CNC machined footpegs
carbon front mudguard
lithium-ion battery