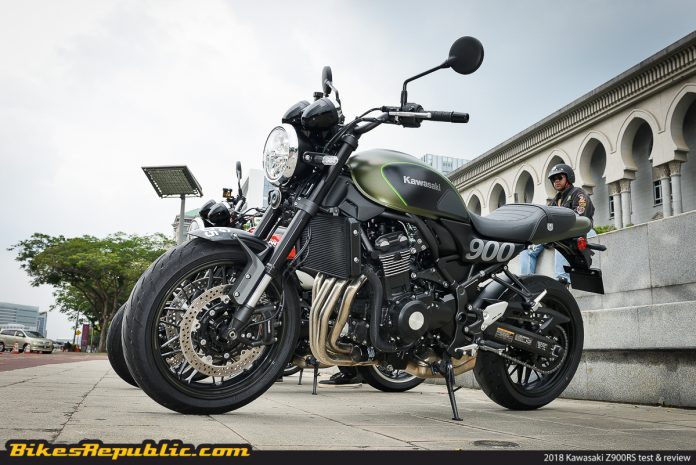 The 2018 Kawasaki Z900RS was officially launched last February paying homage to the original 1970s Kawasaki Z1 or "Zephyr".
The main base is somewhat similar to the 2017 Kawasaki Z900 ABS but with many 'upgrades' from its chassis to suspension, brakes and more.
Kawasaki Motors Malaysia (KMSB) has priced it from RM67,900 (basic price with GST).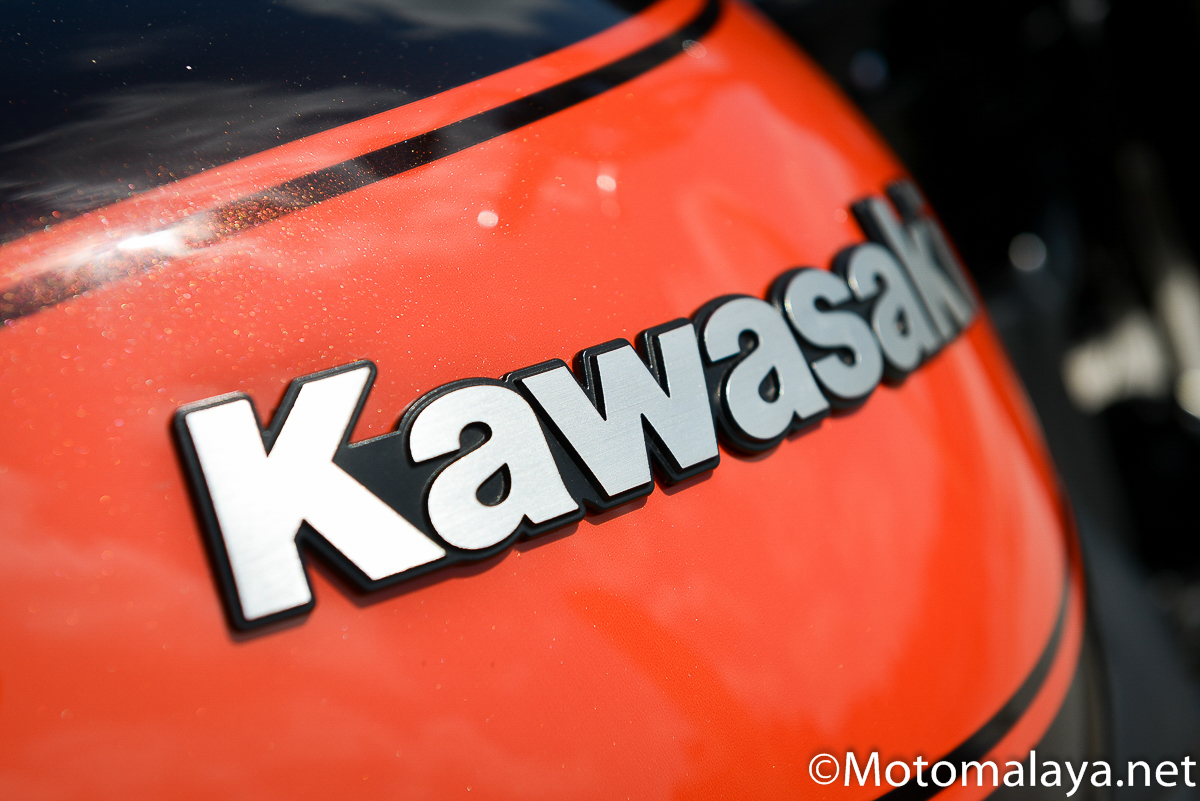 With the rising demand and interest for modern retro bikes in this day and age, more manufacturers are taking note of this by including their very own version in their motorcycle line-up. One of these manufacturers is none other than Kawasaki who recently introduced the 2018 Kawasaki Z900RS back in February.
2018 Kawasaki Z900RS officially launched in Malaysia! RM67,900
The new Z900RS is a modern retro model which was designed to pay homage to the great Kawasaki Z1 or "Zephyr" back in the 1970s. The Z1 was the world's first four-cylinder motorcycle ever to feature dual overhead camshafts (DOHC) and with a top speed of 210km/h, it was easily the fastest production motorcycle of its time.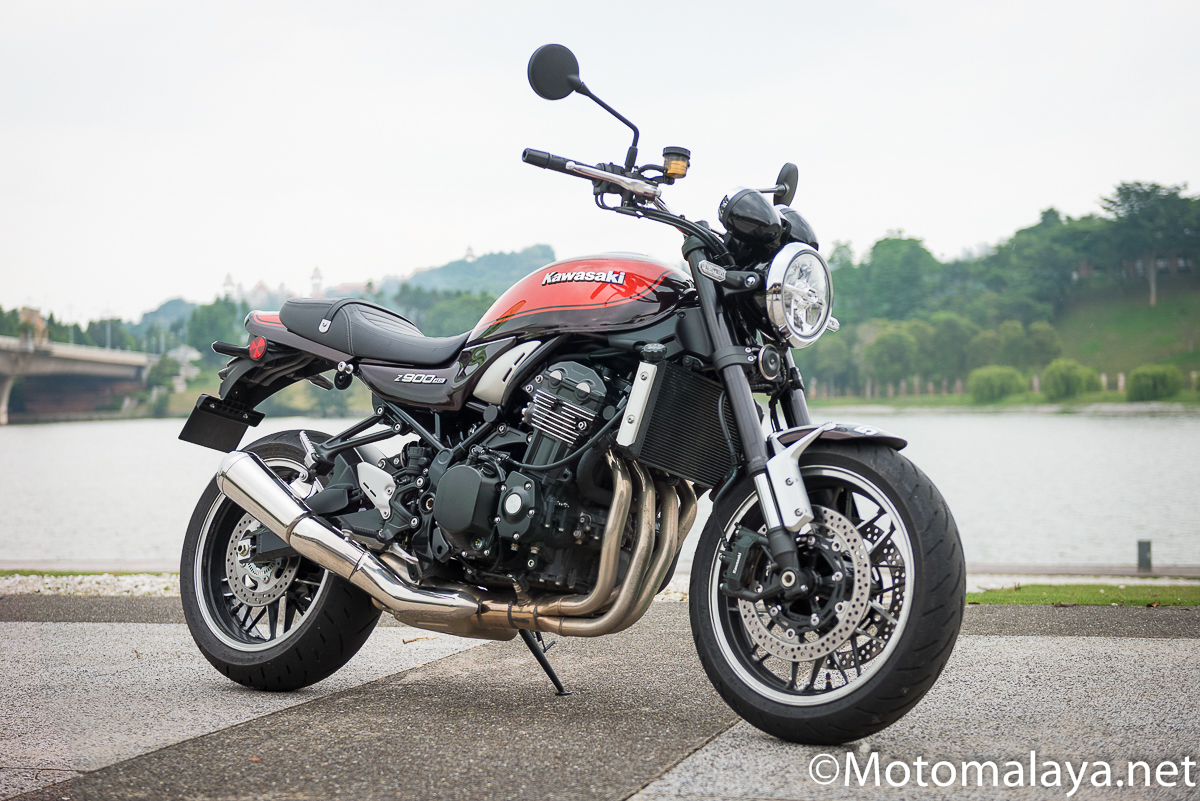 This time around, the Z1 is brought back to life with a model loosely based on the 2017 Kawasaki Z900 ABS. We were fortunate enough to have both the Standard and  Special Edition models for a few days alongside the Z900 ABS to truly test out their differences.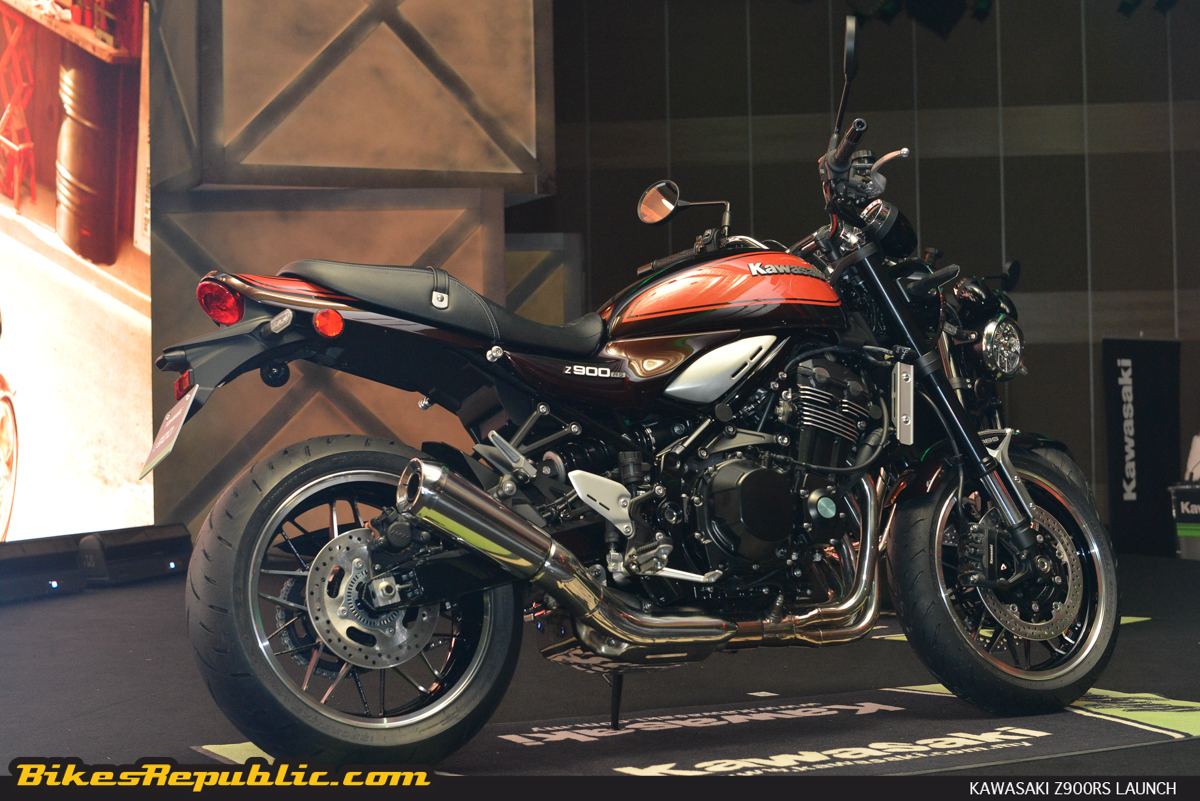 To check out our first impressions of the bike, CLICK HERE.
When it comes to design, the new Z900RS has a more refined and relaxed definition when it comes to styling as well as riding. Its modern classic appeal is a true representation of a modern motorcycle with heavy retro accents. This can be seen from some of its rounded elements like the gorgeous headlight, side mirrors, dual dials, and more.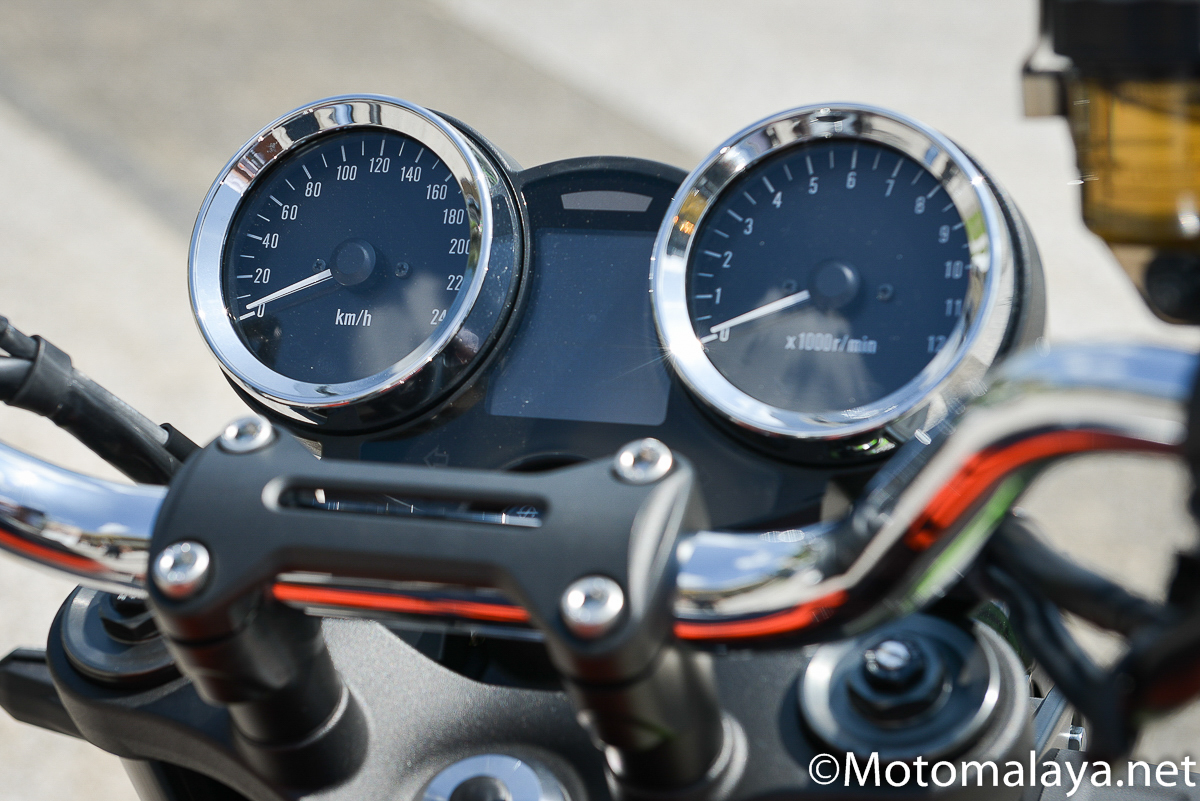 The Z900 ABS, on the other hand, is a more muscular and tougher looking machine. According to Kawasaki, it's meant to be more edgy and aggressive that points more towards performance. It's easy to see that the Z900 ABS is a true representation of a performance naked/streetfighter bike when side by side with the Z900RS.
Our favourite feature when it comes to its looks has to be the round headlight filled with six LED lights. In fact, all the lighting system from turn signals to its rear brake light embedded in that sexy 'duckbill' tail unit are all fitted with LEDs which have been specifically designed to mimic bulb-styled lighting. The result is nothing short of beautiful.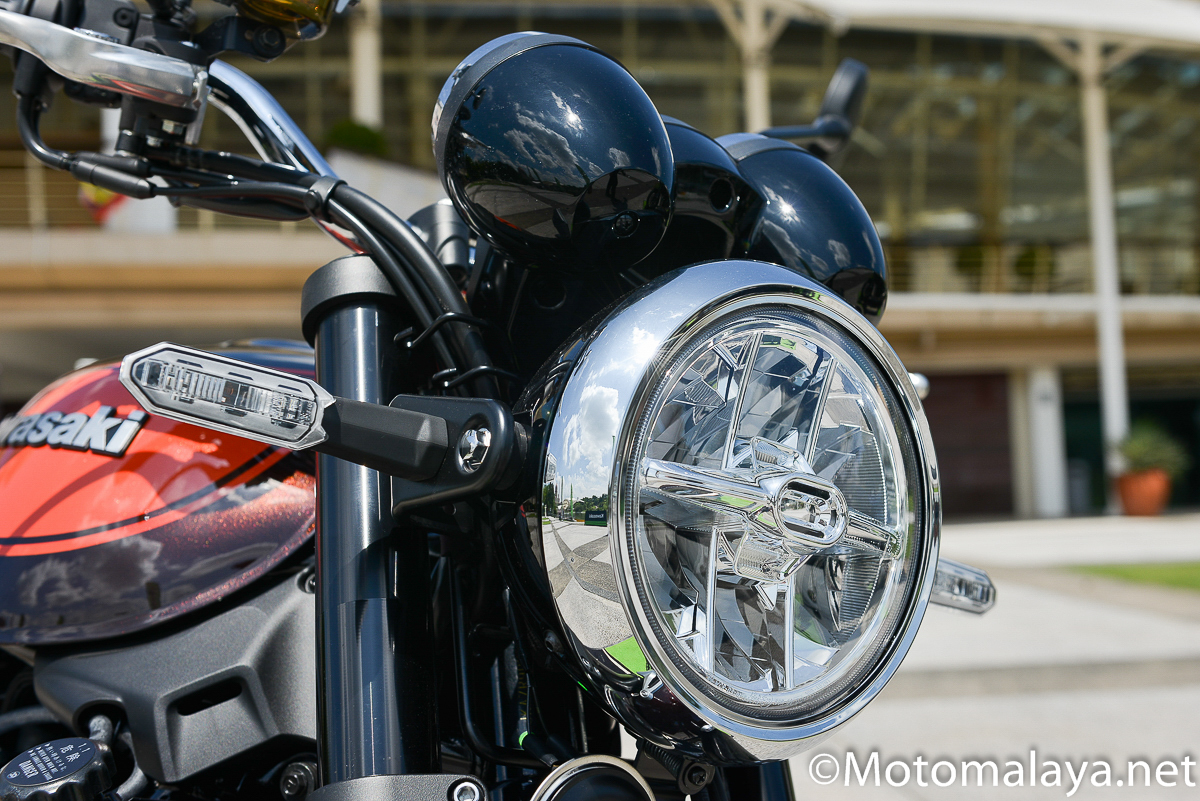 The new teardrop-shaped fuel tank carries the same capacity as the Z900 ABS at 17 litres but due to its design, the chassis for the Z900RS has been refined for a more modern classic appeal. The rear subframe, in particular, is flatter which offers more comfort for both rider and pillion as opposed to the Z900's angled tail section.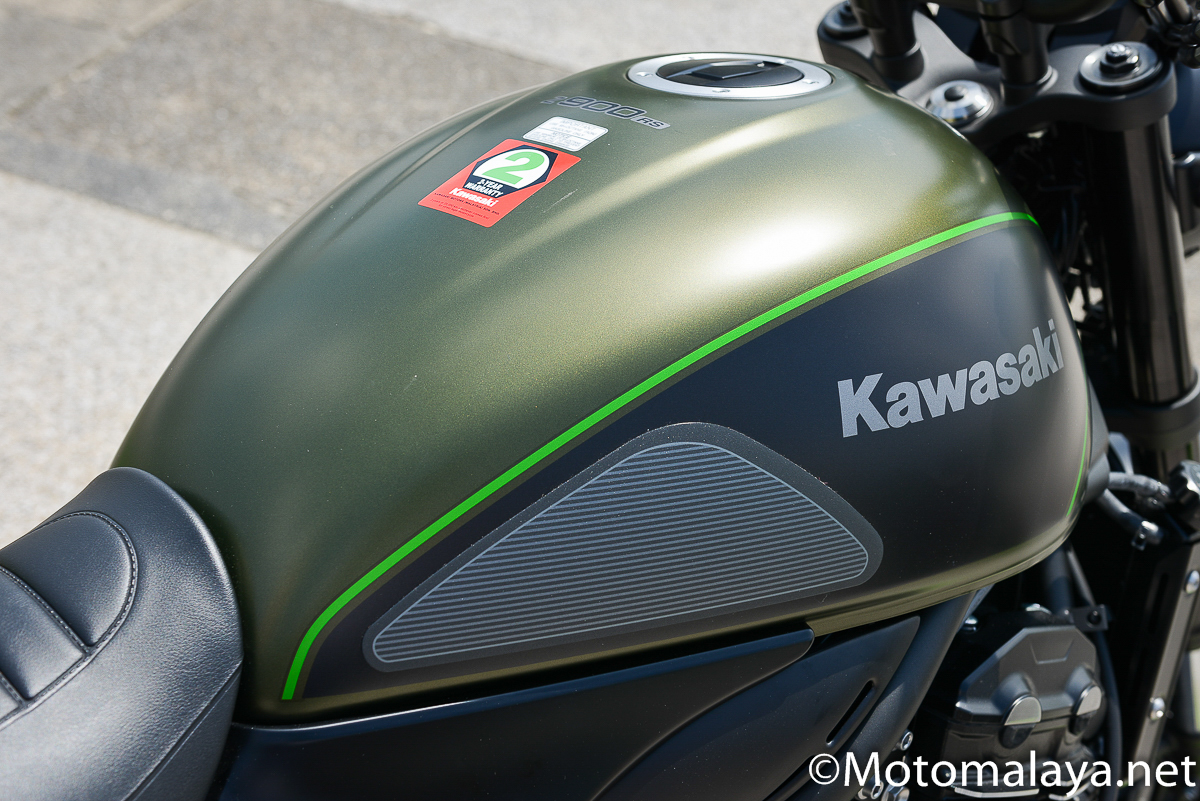 Both bikes have been fitted with the same 948cc inline-four, DOHC, liquid-cooled engine but very different in terms of tuning. The Z900RS has lower power output at 110hp @ 8,500rpm whilst the Z900 ABS has 14hp more at 124hp @ 9,500rpm. Both bikes have the same torque figures at 98.5Nm but it's readily available for the RS at 6,500rpm compared to the Z900 at 7,700rpm.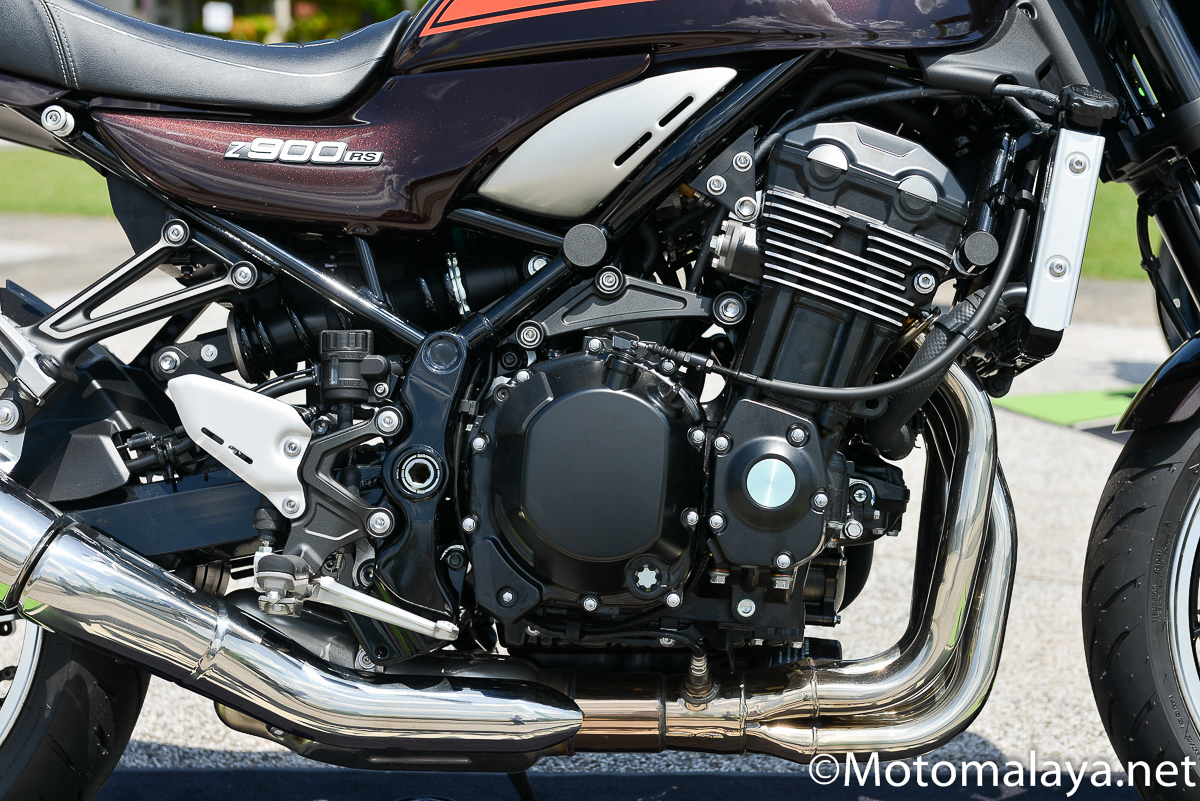 Kawasaki informed us that the Z900RS is tuned for a good low to mid-range performance with linear power delivery. In other words, it has a more relaxed riding feel but the power is there when you need to blast down highways.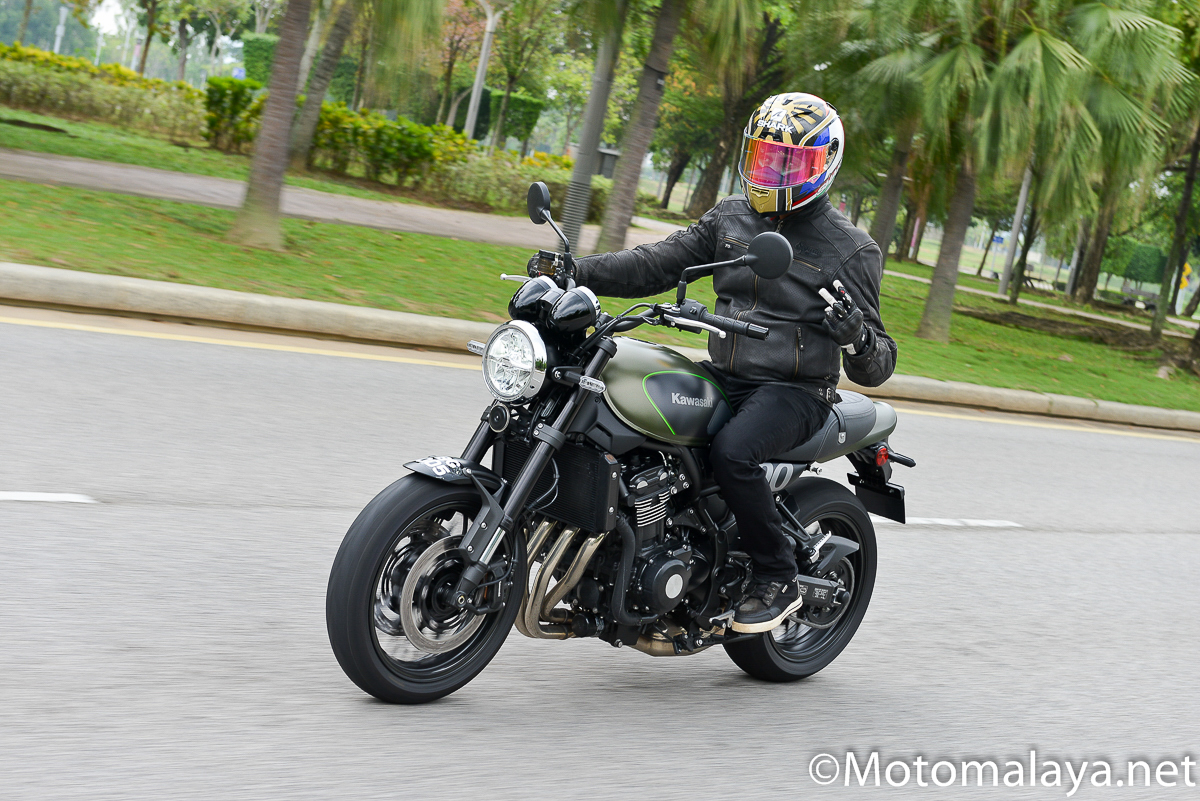 As for mileage, we tested in ways where we think a Z900RS would ride it; a combination of easy cruising, high-speed accelerations between traffic lights, scrambling through morning traffic and weekend rides to our favourite breakfast spots. We managed to get somewhere around the 8 litre/100km which roughly translates to around 210km for every full tank of fuel.
(Note: We were a bit heavy handed with the throttle. Why? The Z900RS is more fun that way.)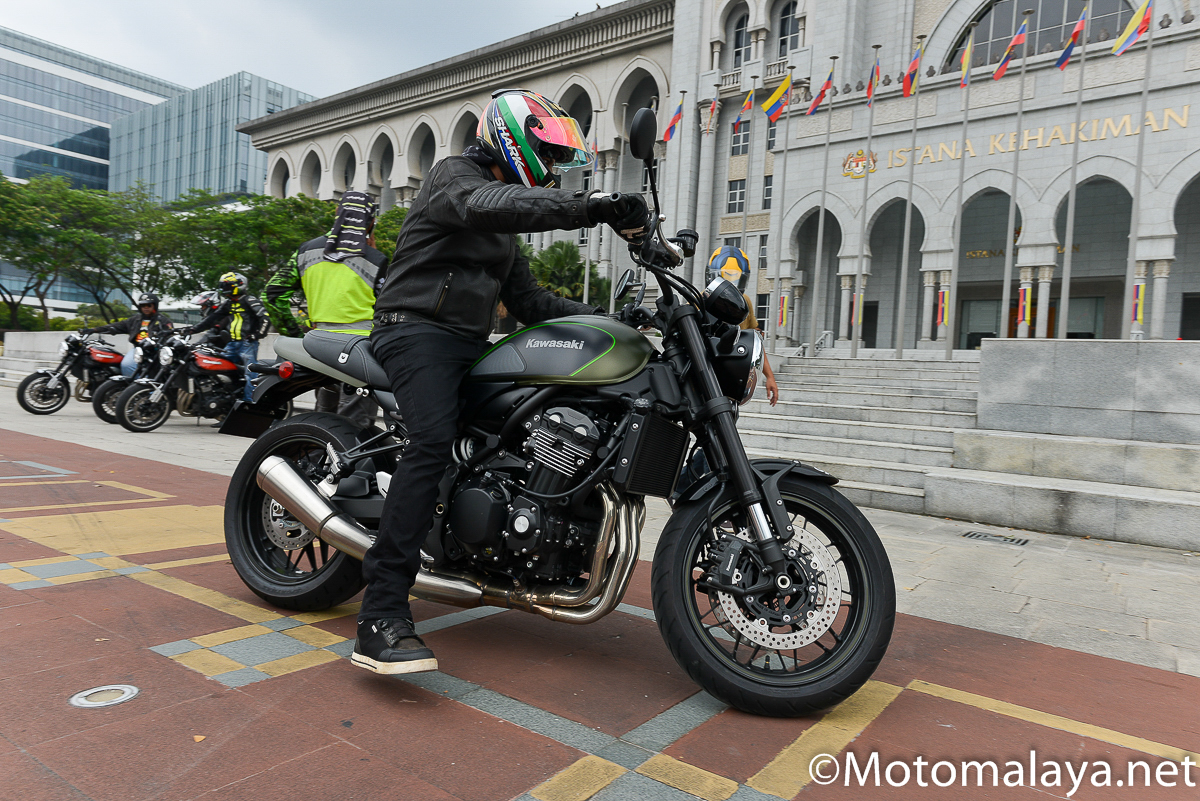 The gearing ratio has been shortened for the first gear which offers easier (and faster) low-speed riding and an extended sixth gear offer brilliant cruising performance. This translates to easier manoeuvring capabilities in cities and traffic jams and a more relaxed cruising effect once you hit sixth gear. Coupled with an assist and slipper clutch, the Z900RS is a relatively easy bike which provides:
Easier roll off from a standstill
Improved cornering stability
Reduced rear wheel hopping during downshifts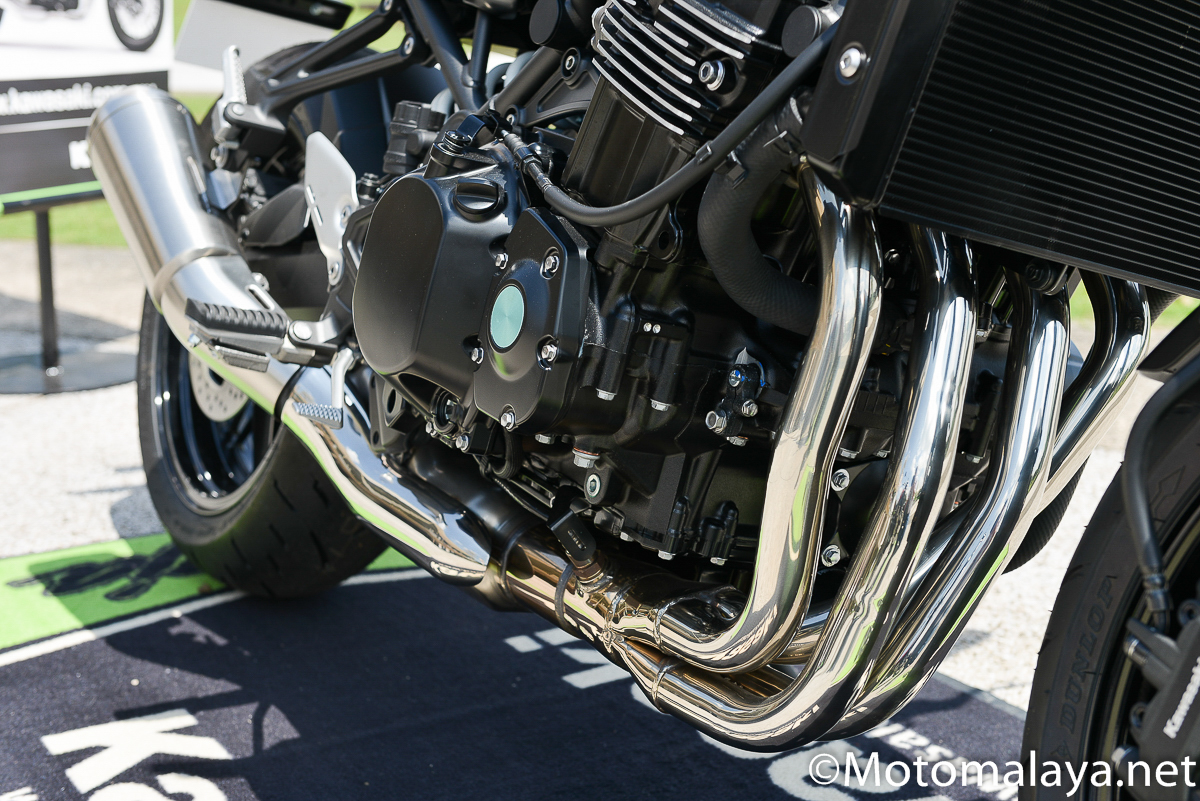 The Z900RS offers at all that but we feel that it sometimes gives a bit more power than needed. This is partly due to its very sensitive throttle response which some may find is a bit 'on and off'. This is most visible when we're trying to maintain corner speed where the bike tends to jerk a bit from the power delivery and its sensitive throttle.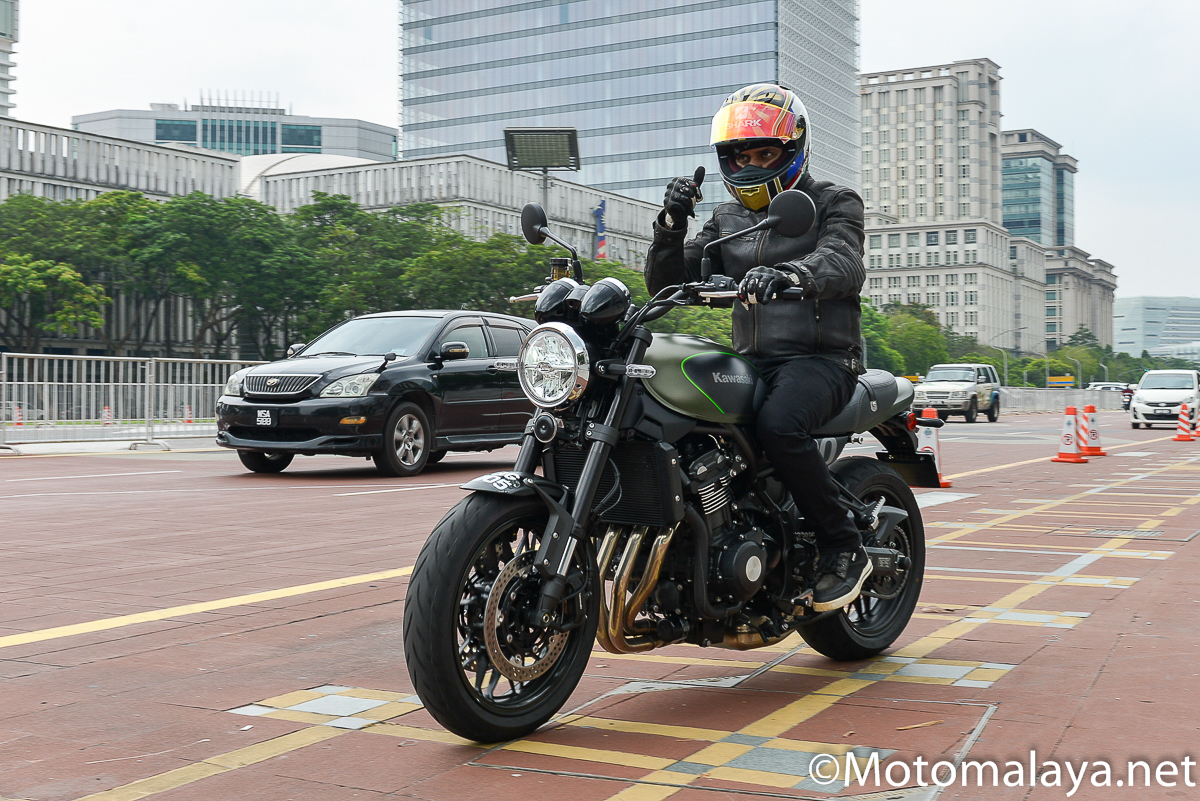 In fact, some might say that the Z900RS has too much power thanks to this particular issue. If there were less sensitivity and a bit of throttle free play thrown in, the Z900RS would be a much more pleasant machine to ride. It might look retro but its performance and acceleration is anything but.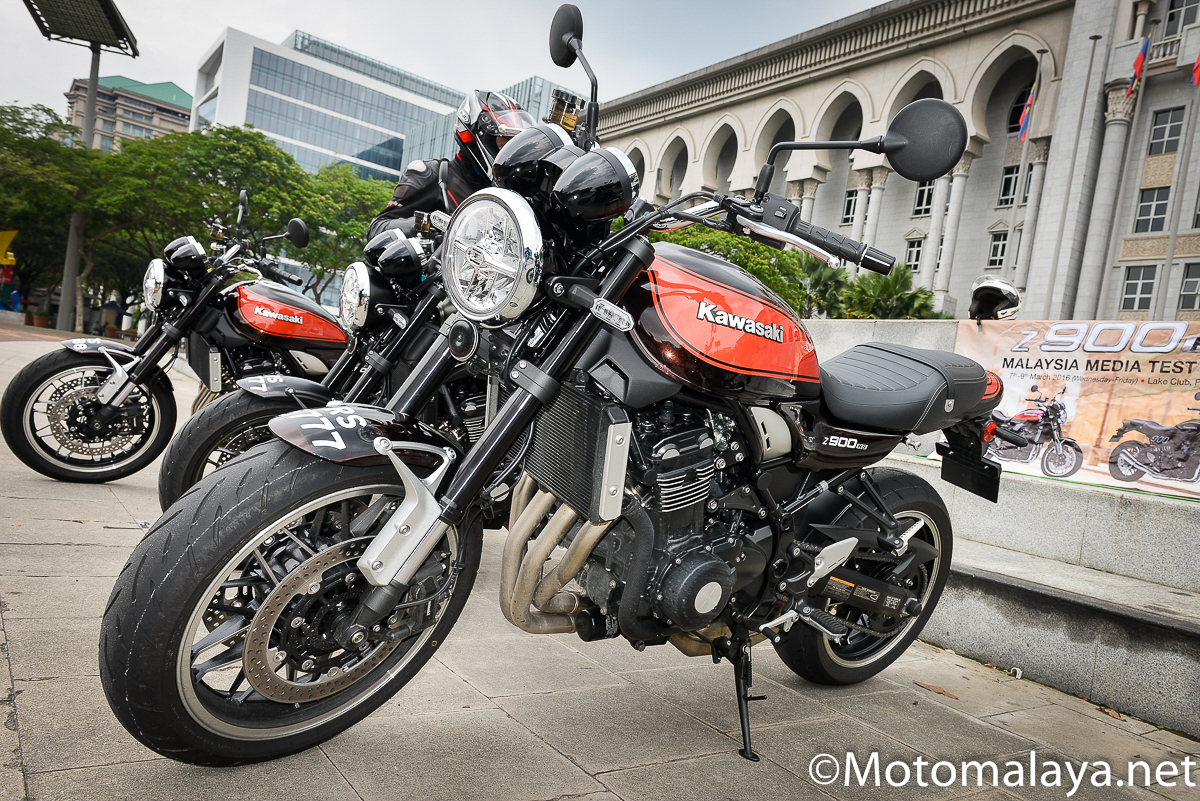 One way that you can make the Z900RS more liveable is to ride it one gear higher than you normally would with other bikes of this nature. It'll help to smooth things out a bit especially in corners. Don't get us wrong, power output is awesome when you need blast away from annoyingly long traffic lights (so much so that getting the front wheel floating was almost effortless) but going a gear higher would help carry more cornering stability especially with its sensitive throttle.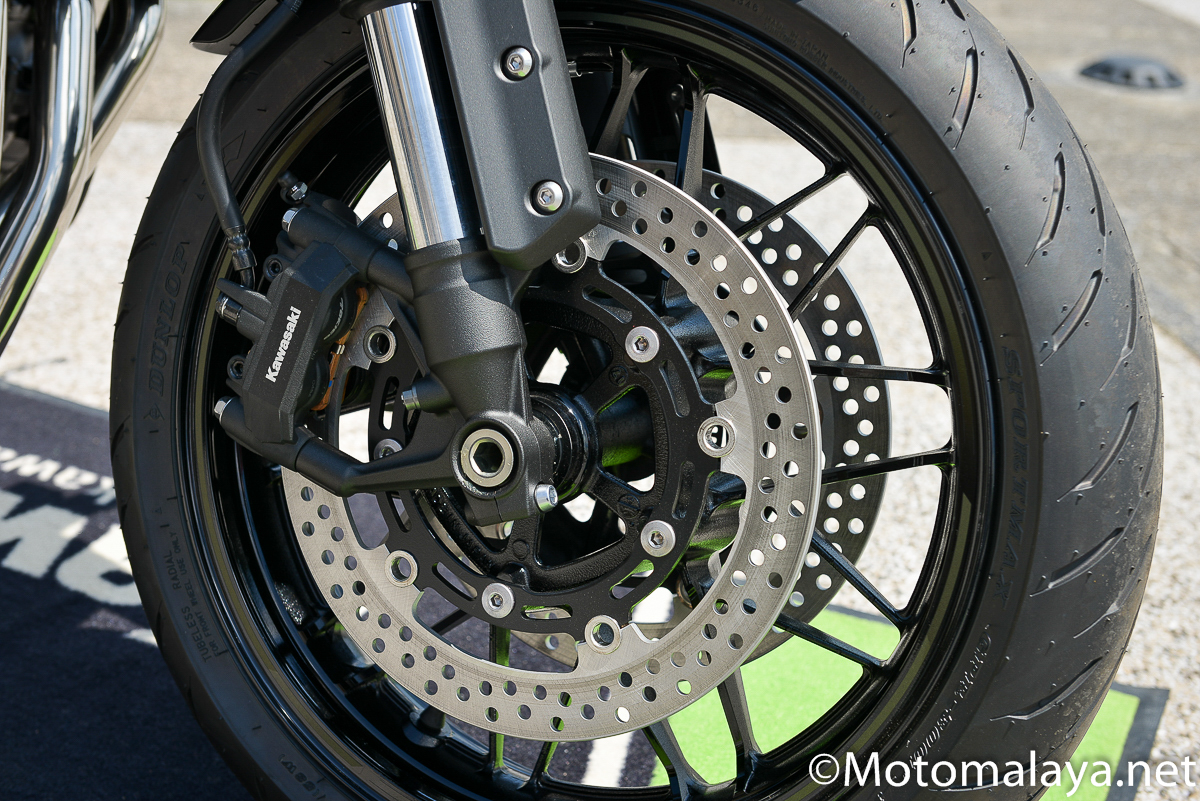 The exhaust system is something that Kawasaki has put great emphasis on where the sound it produces has been specifically engineered for this bike. The four-into-one exhaust is nothing like the four-into-four Z1 but it rumbles like a muscle car during idling and low speeds but it's much more noticeable during downshifts.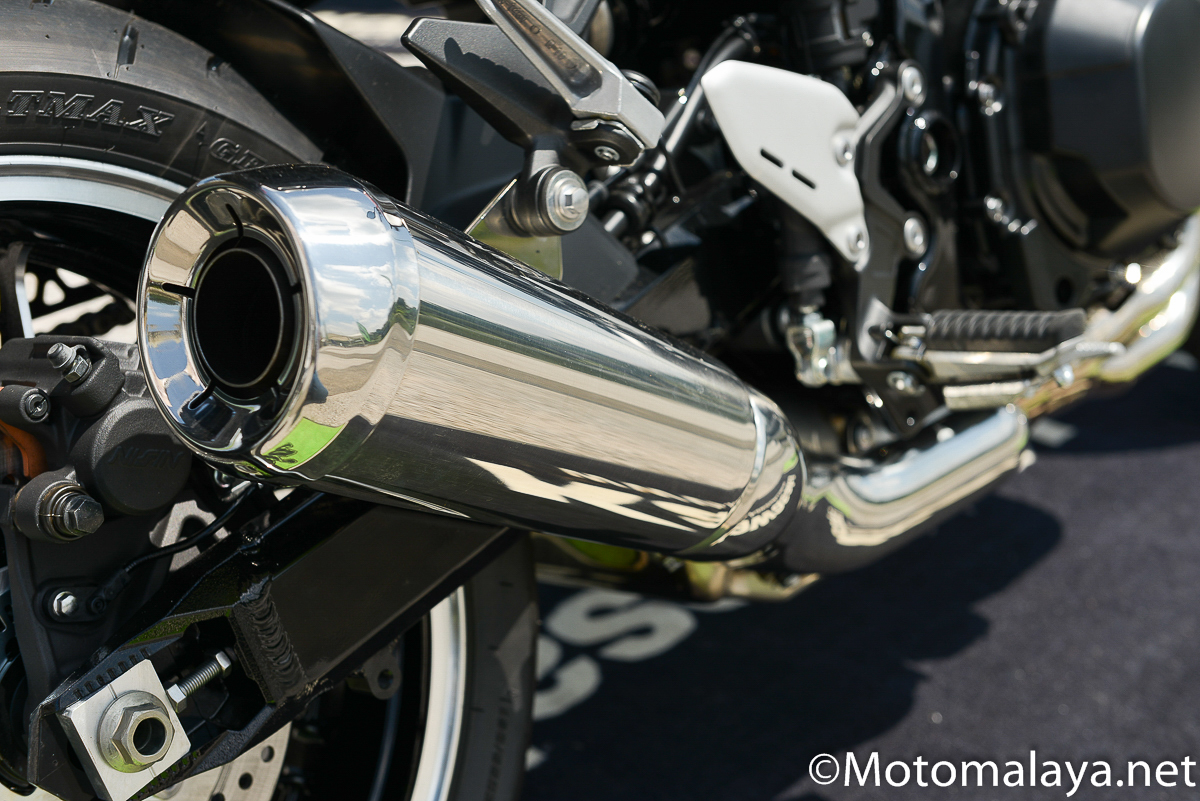 As for the riding position, those who are looking for something that's more upright and relaxed can look forward to the Z900RS. Its neutral riding ergonomics is made possible thanks to a higher and closer handlebar (and wider) compared to the Z900. Feet position has been brought forward but it's not as upright as the original Z1.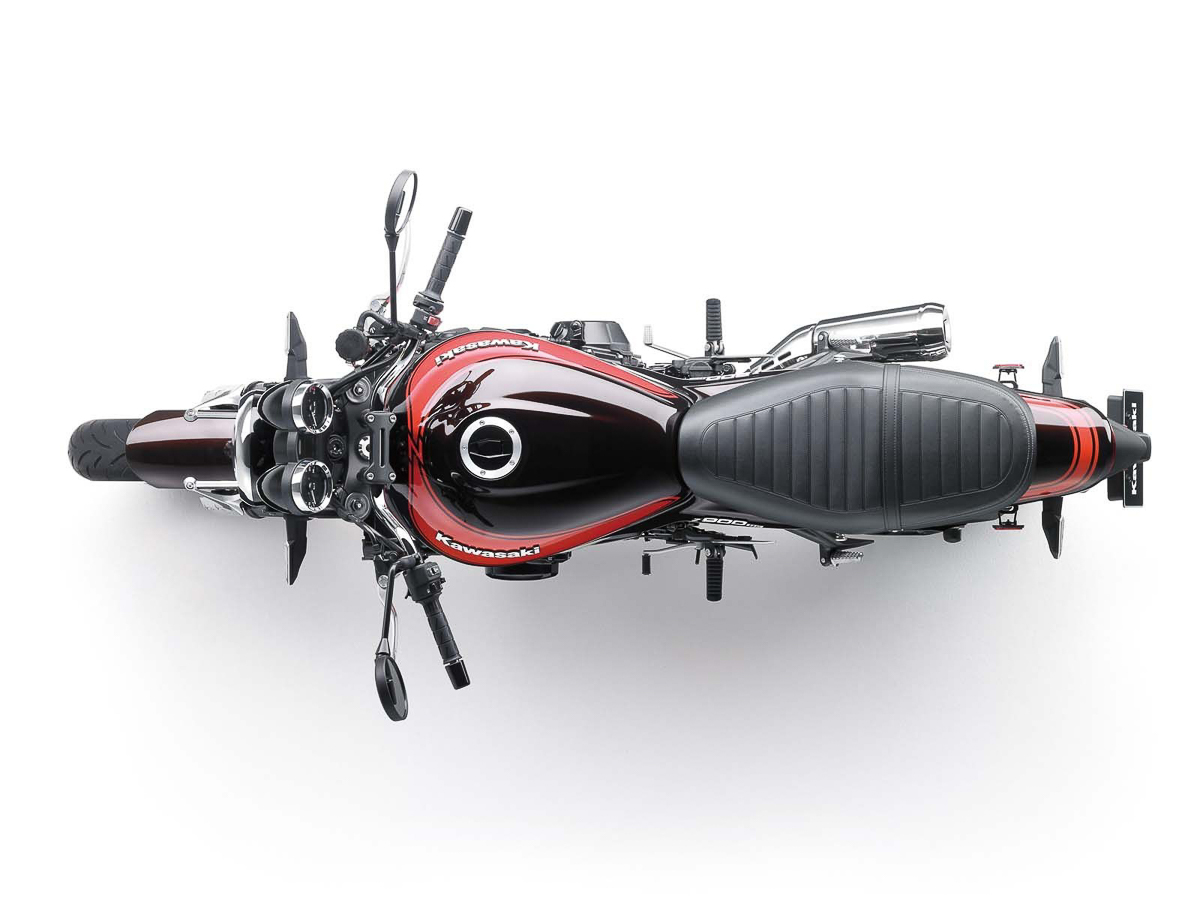 Seat height is at 800mm (5mm higher than the Z900). This is a good fit for most Asian riders but we somehow feel that the European spec of 835mm can assist more in keeping the arms straighter and more comfort in the long run. Kawasaki Motors Malaysia (KMSB) did mention that this option is available for taller riders.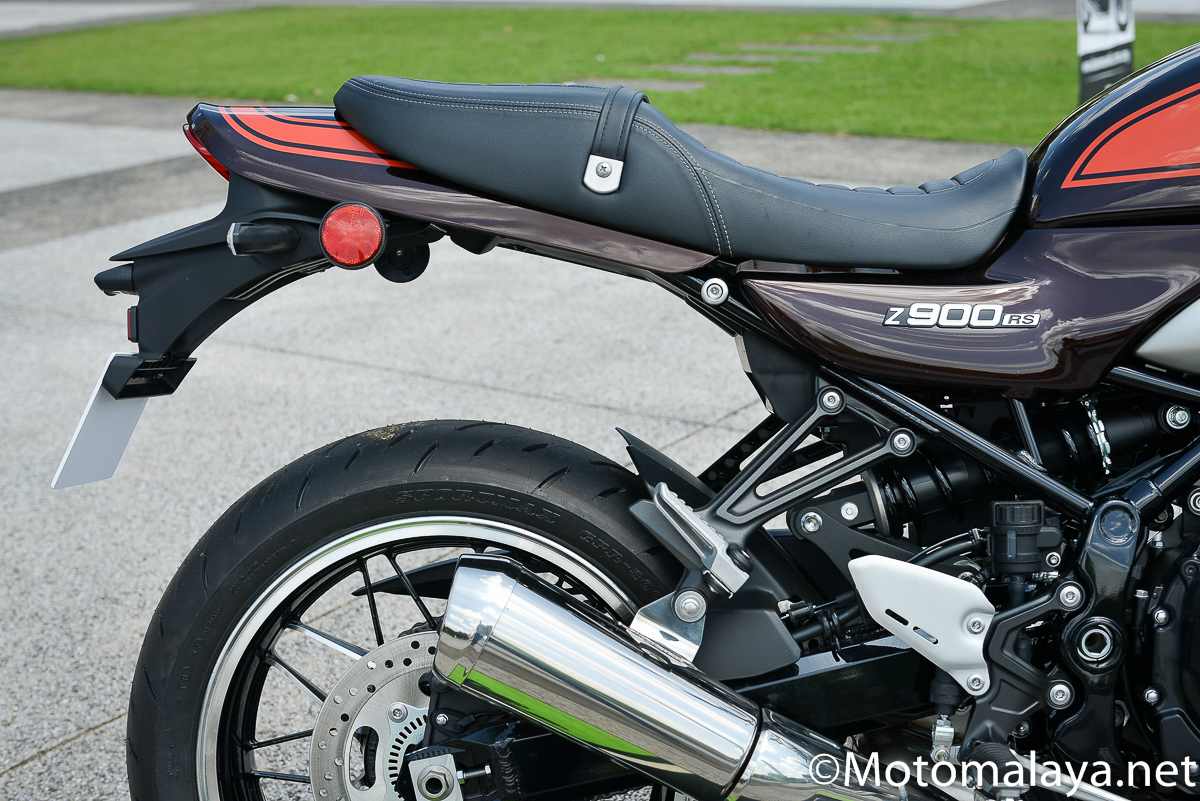 Riding the Z900RS did feel divine when riding in close proximity to other vehicles. It wider handlebar allows for great manoeuvring in and out of traffic. One would think that a bike that weighs 214kg (4kg more than the Z900) would be a bit difficult to handle but we were pleasantly surprised at its agility. Seriously, not a bad choice indeed for everyday riding.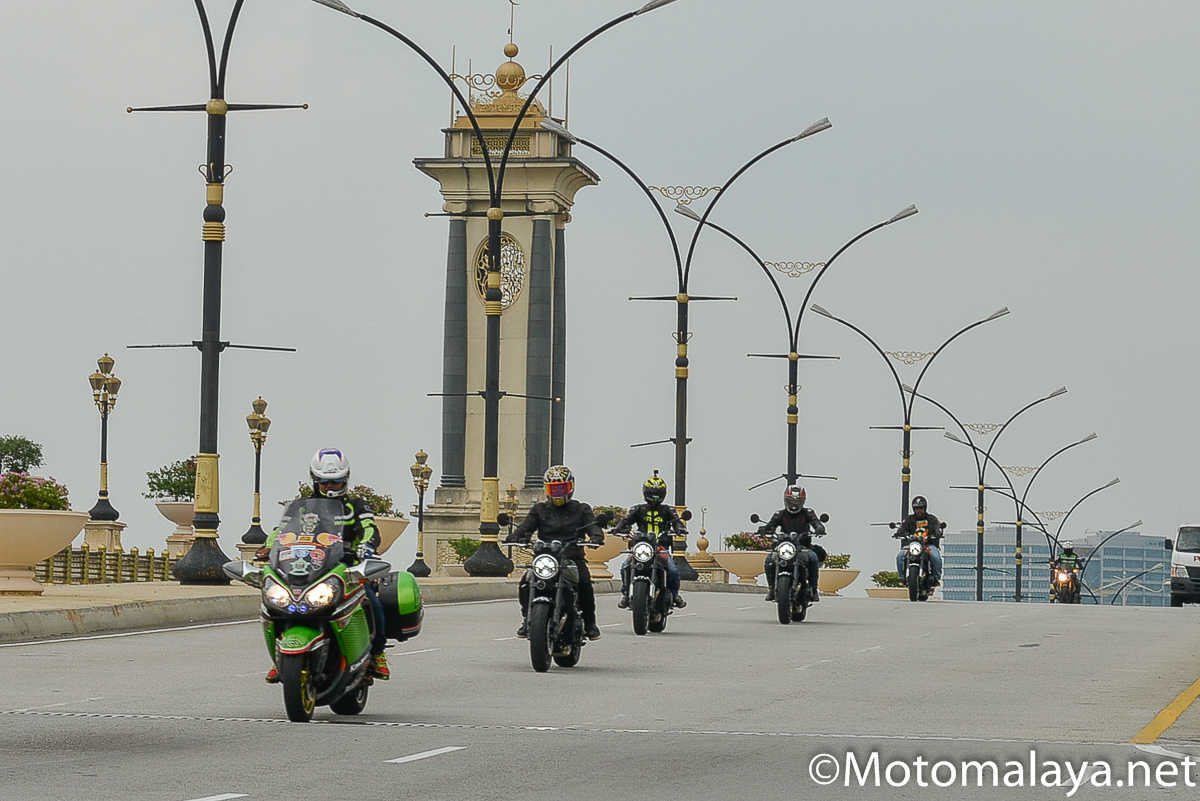 This is all amplified thanks to a few extra parts that the normal Z900 doesn't have. Features like a fully-adjustable 41mm inverted front forks, upgraded dual four-piston radial calipers, Kawasaki Traction Control (KTRC). This also explains the price hike (plus the fact that the Z900RS is a CBU bike direct from Japan).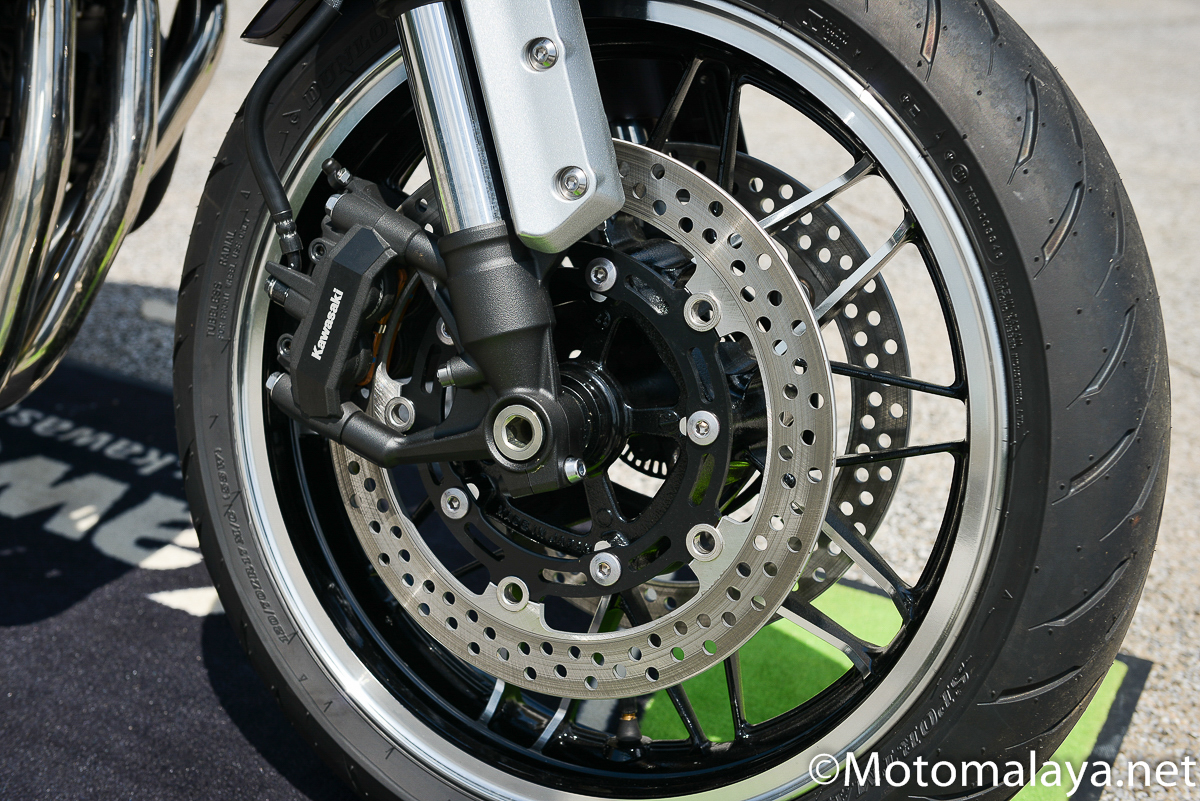 Talking about the Kawasaki Traction Control (KTRC), the two-stage system does make a lot of difference for different riding conditions. While the Z900 only has ABS, the KTRC helps elevate the safety aspects for the Z900RS. The settings are set as below:
Setting number Two – Offers more riding stability on slippery or wet roads
Setting number One – Allows for greater acceleration on roads with better grip.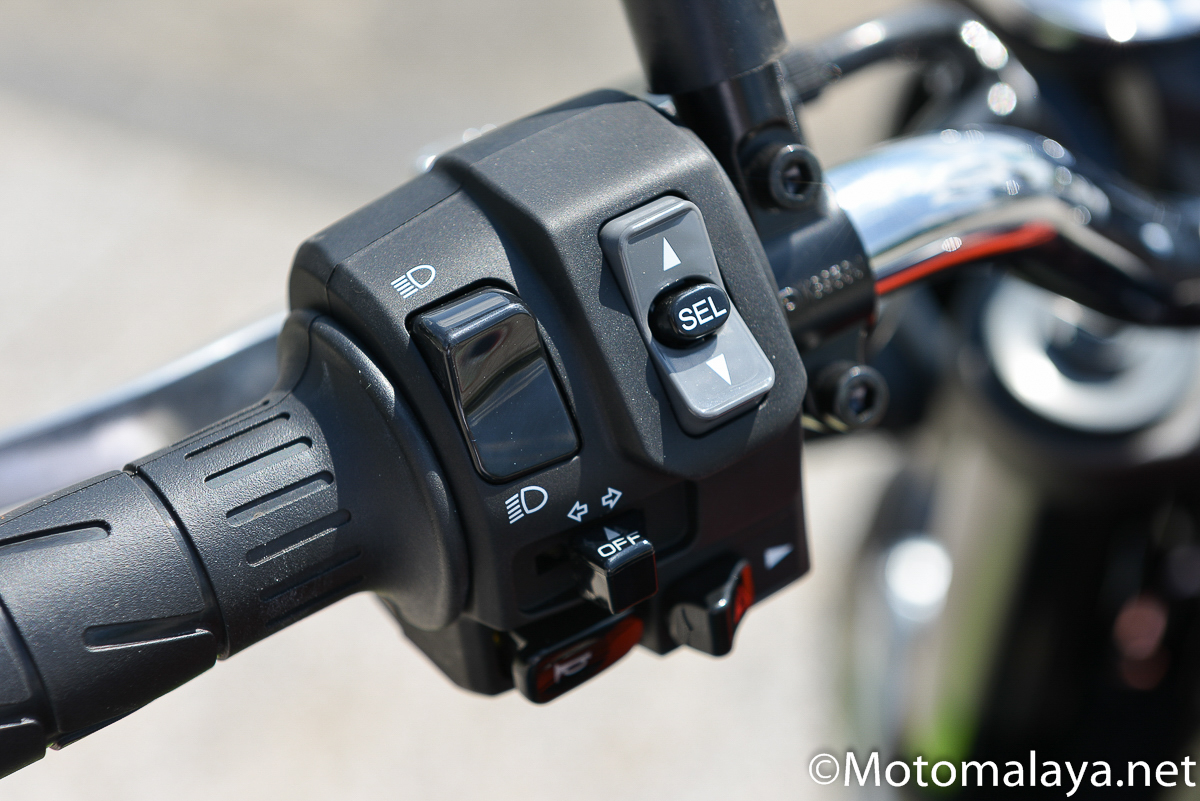 Note: There's also the option to completely turn off the traction control for experts but even riding with the highest traction control felt superb, swift, and exhilarating. Stock settings are already wonderful enough for most riders so you can basically ride it comfortably out of the showroom.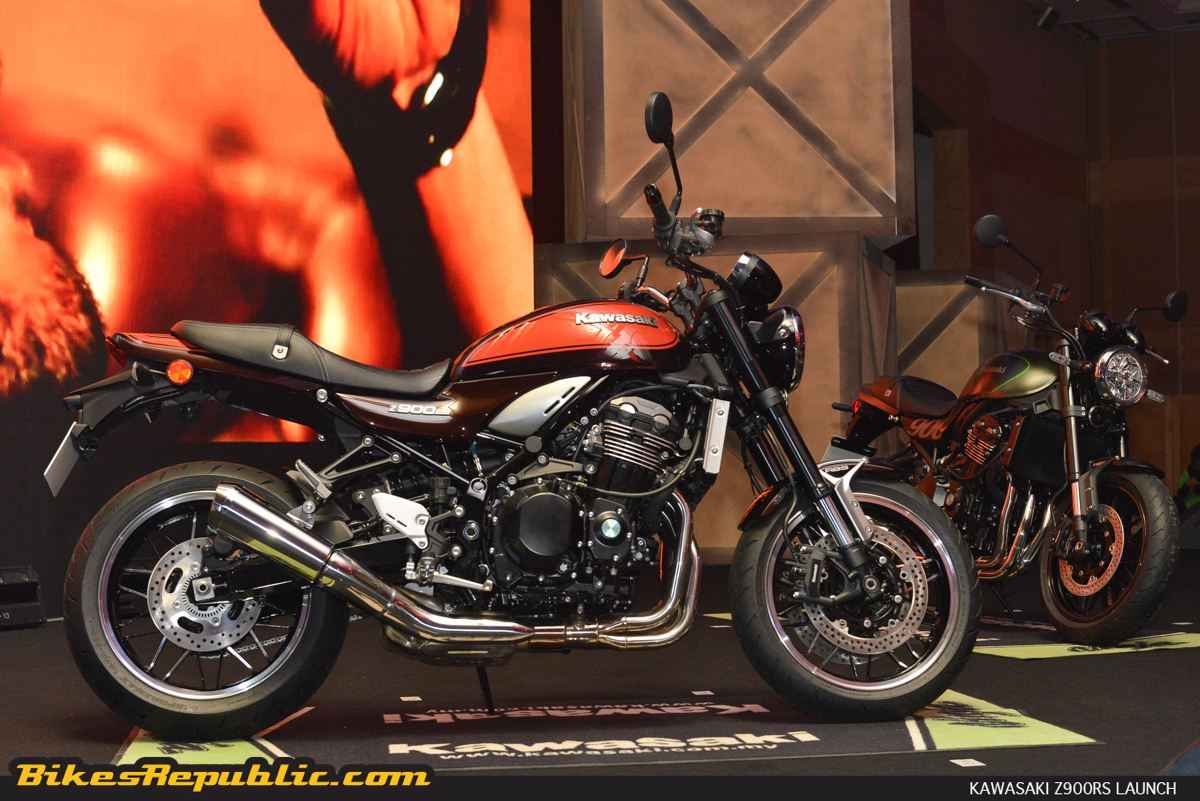 As for the pricing, Kawasaki Motors Malaysia (KMSB) has priced their new 2018 Kawasaki Z900RS at RM67,900 for the standard version and RM69,900 for the Special Edition. The extra RM2,000 is for a special colour option that pays direct homage to the original Kawasaki Z1. The Standard green colour scheme has a more modern and urban feel whilst the Special will bring back fond memories of those who have owned or wanted to own the original Z1.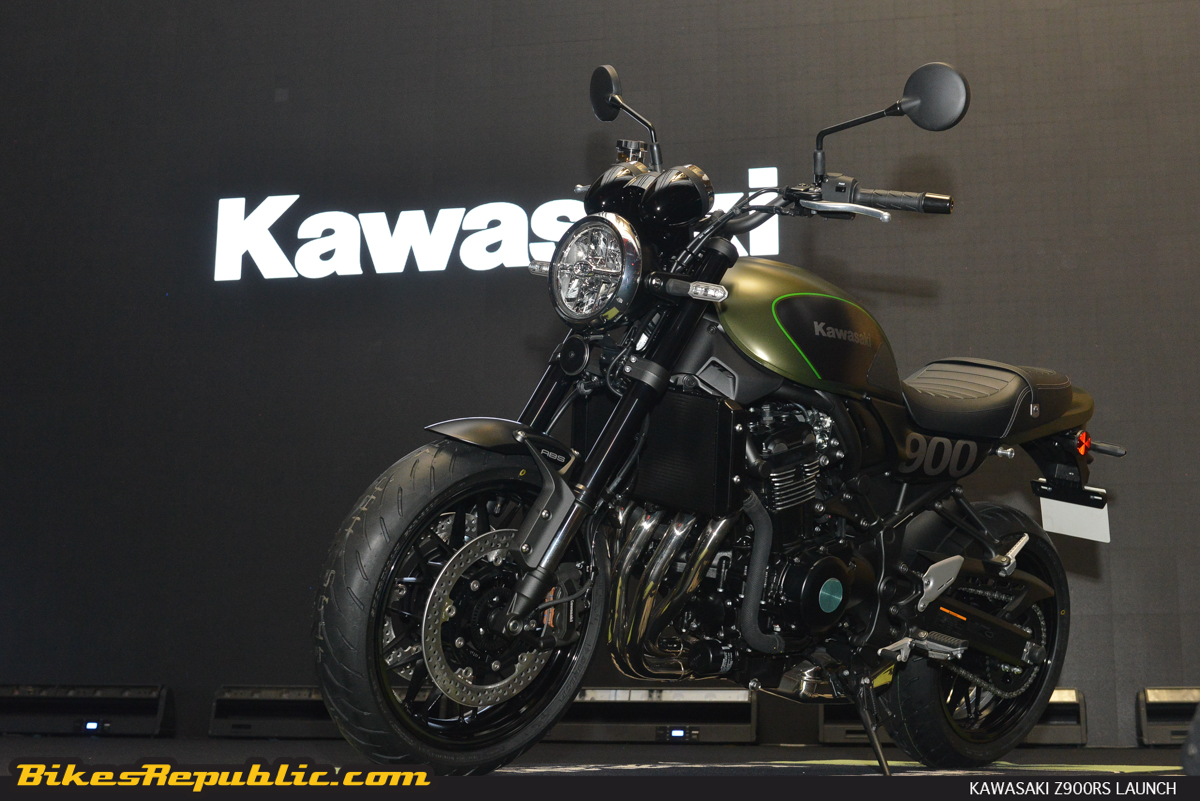 When it comes to the world of modern retro machines, there's nothing like the Z900RS. Some would argue about it being the best in its class but when it comes down to fun and good ol' power, there's no denying that the Z900RS has both in abundance. Just like a muscle car. A powerful yet comfortable muscle car.