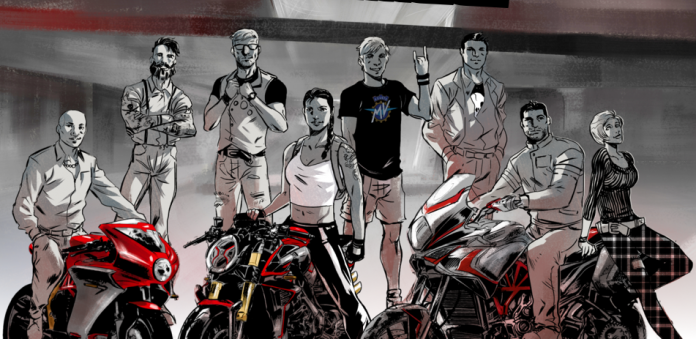 MV Agusta gets its creative juices flowing in latest MV Stories web comic series.
Italian motorcycle artisans MV Agusta recently got its creative juices flowing by debuting its MV Stories web comic series.
A rather novel approach to brand and product marketing, MV Agusta scouted writer Tommaso De Stefanis and illustrator Davide Castelluccio from the Scuola Internazionale di Comics di Reggio Emilia's Academy of Visual Arts and New Media to realise this project.
Here's a synopsis of the MV Stories web comic provided by MV Agusta:
No two riders are the same. For this reason, every MV Agusta is a one-off, tailor made for the individual who will ride it. A second skin that tells about passion, technology and performance, but also about character, independent thought, and love for freedom. We have put all their stories down on paper – now it's up to you to draw them on the road.
Basically, the series focuses itself around MV Agusta's current line up of models and specifically their particular personas, the latter reflected by a main character featured in each entry or 'episode'.
Presently, the first episode of MV Stories has been published online, with a further seven episodes coming soon. This first edition, titled 'Soul of the Mountain – The Road to Nemo', tells the story of Cesare and his MV Agusta Turismo Veloce.
Besides Cesare and his Turismo Veloce, MV Stories is set to feature other characters and bikes, the latter including its signature Brutale streetfighter, the F3 supersport, not forgetting the Superveloce 800 retro sport too.
You can check out the MV Stories web comic series and its upcoming releases online at mvagusta.com/mv-stories.