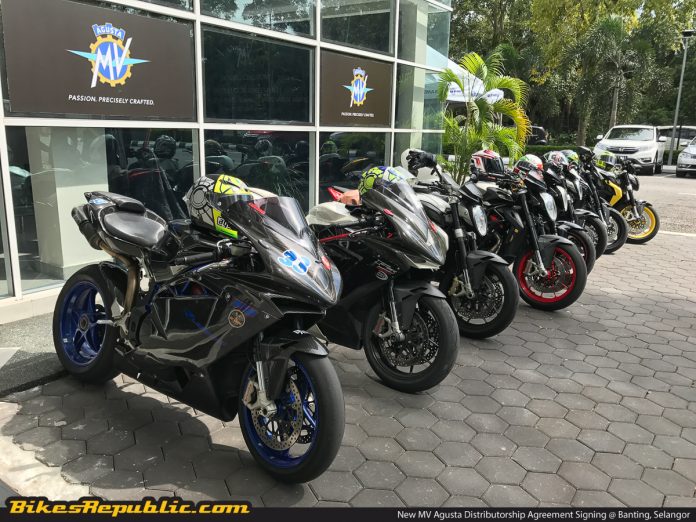 Moto Varese Asiatic Sdn Bhd appointed as new exclusive Malaysian distributor of MV Agusta motorcycles.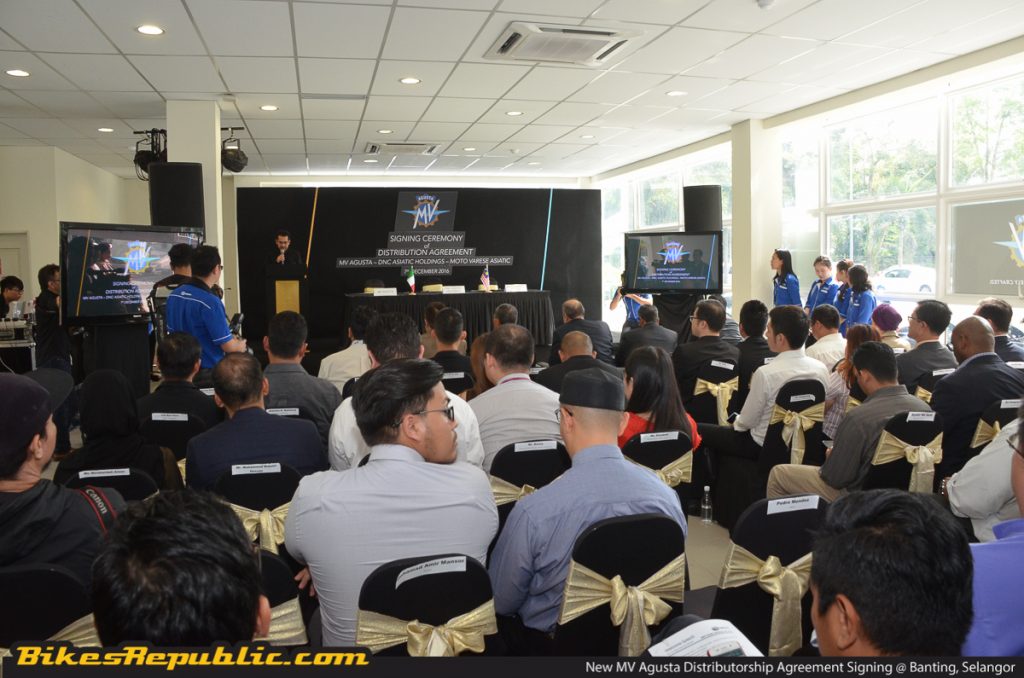 Famed Italian motorcycle artisans MV Agusta is finally being re-energised in Malaysia after the brand awarded exclusive distribution rights to a new local firm called Moto Varese Asiatic Sdn Bhd.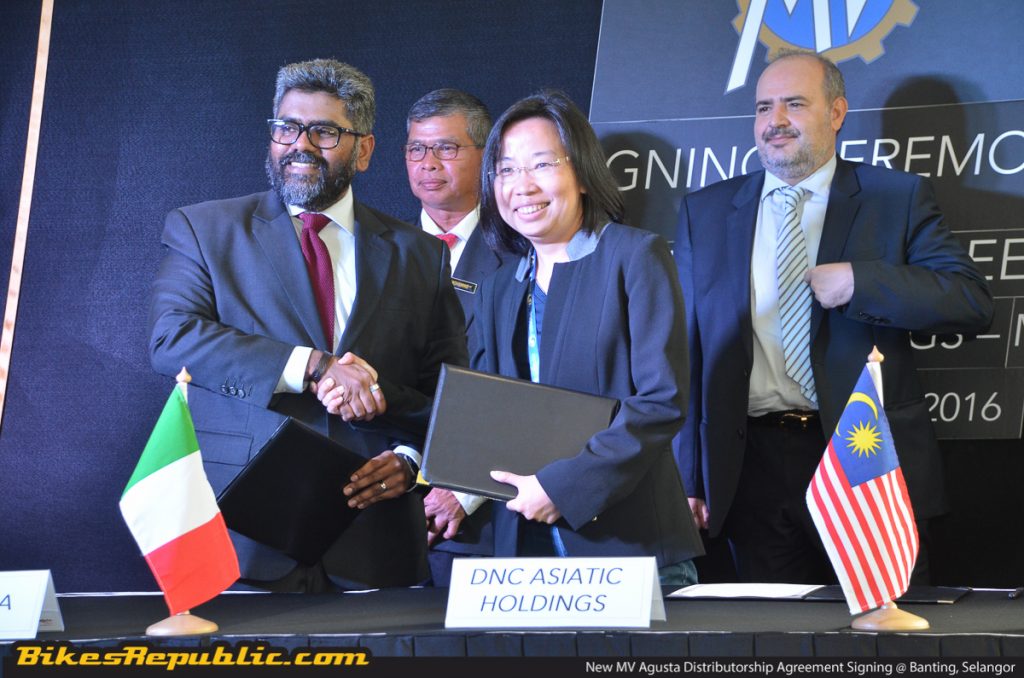 Moto Varese Asiatic is a specially set up new subsidiary of conglomerate DNC Asiatic Holdings Sdn Bhd – the same firm that manufactures the Demak motorcycle brand in both Malaysia and Sri Lanka.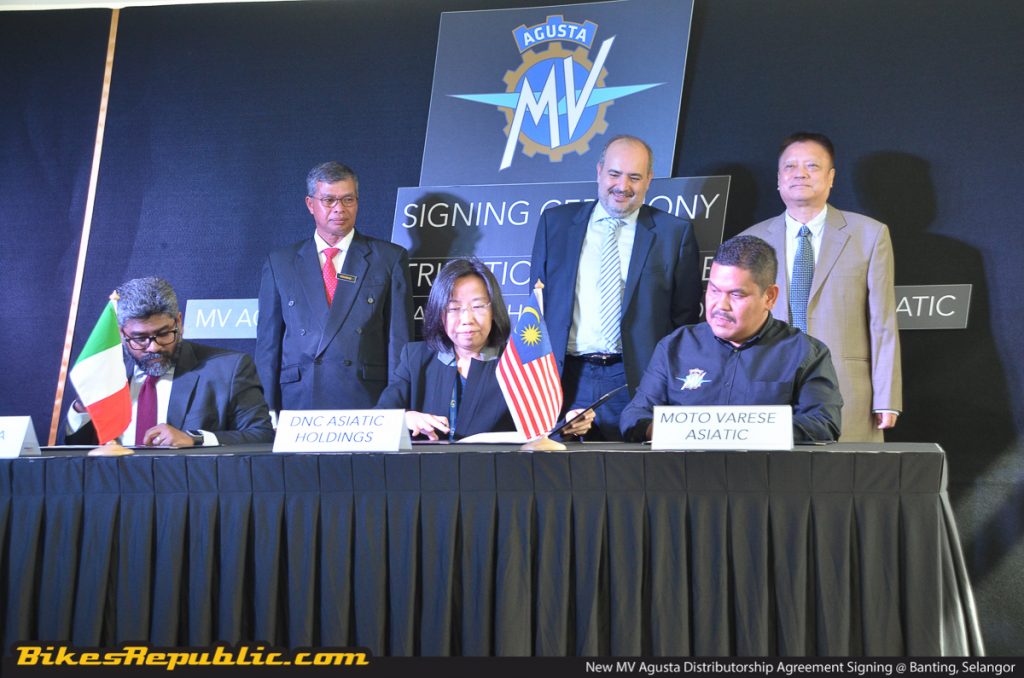 A special signing ceremony was held earlier today at the Demak plant located in Banting, Selangor to officially mark Moto Varese Asiatic's appointment by the famed Italian purveyors of premium, hand-built performance bikes.
Present here were MV Agusta Motor SpA's Far East country manager Judah Sangaran, DNC Asiatic Holdings' executive director Ms Hu Ying, as well as newly appointed managing director of the Moto Varese Asiatic firm Muhamad Zamry Abu Samah.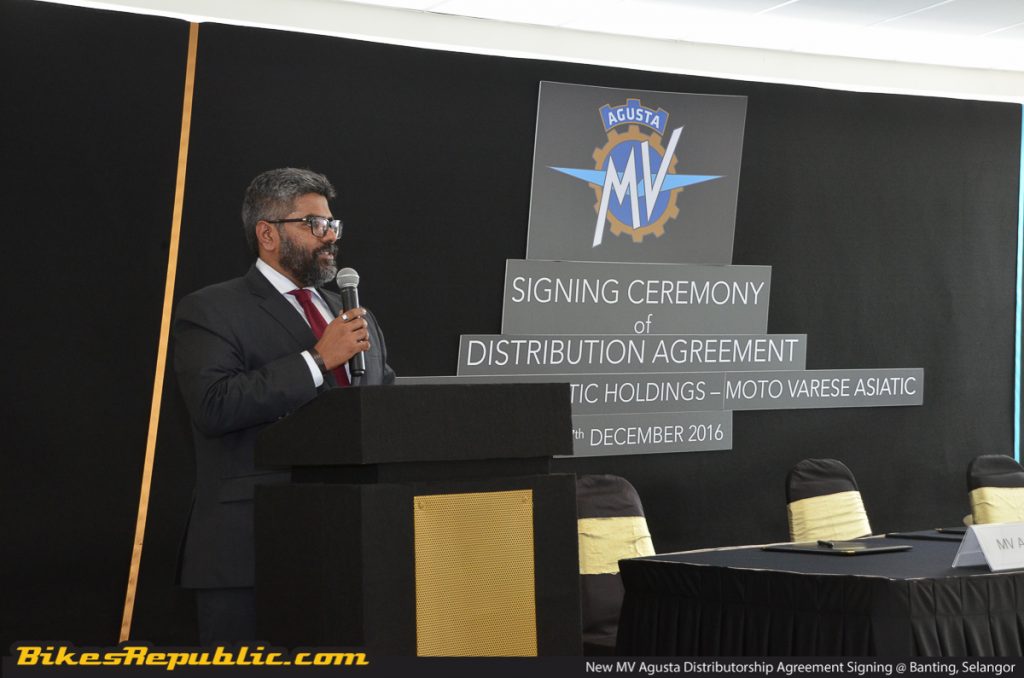 Shortly after the signing ceremony, both Zamry and Judah gave press members insights into the new distributor's plans for the brand in the local market in 2017. At the top of the list were after-sales services and local assembly (CKD).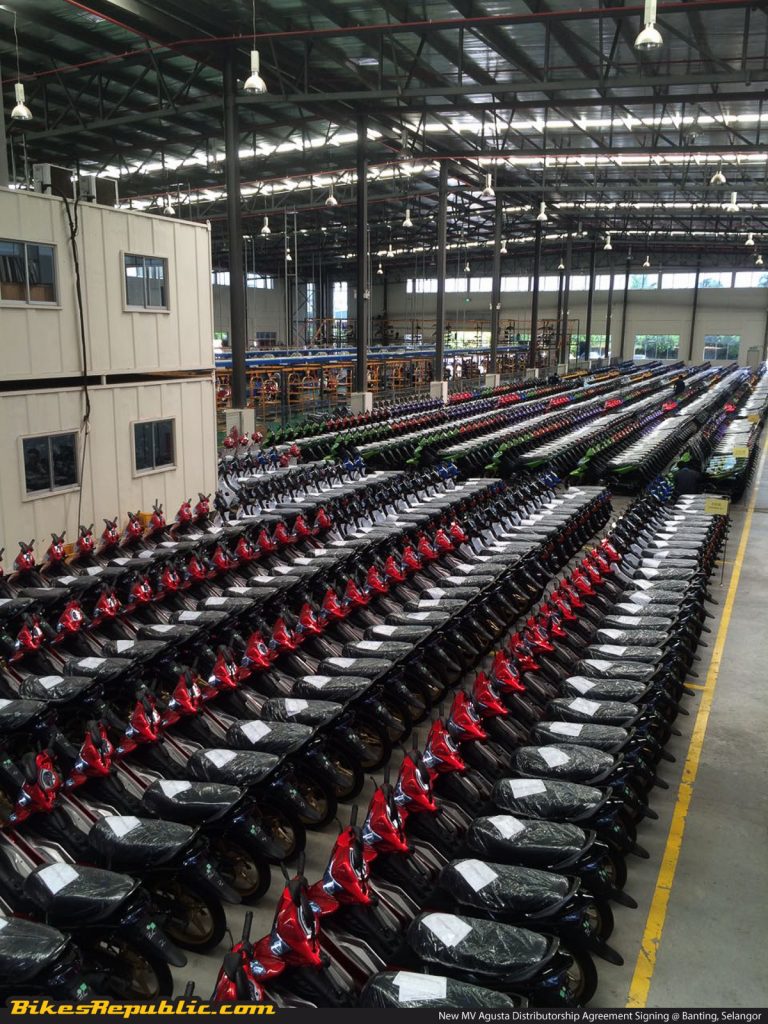 Yes, you read that last bit right, DNC Asiatic Holdings are preparing to set up a small CKD operation to assemble MV Agusta models locally in its Banting facility (pictured above). Judah Sangaran was keen to point out that plans are being drawn out to locally assemble all – yes, ALL – available MV Agusta models in Malaysia.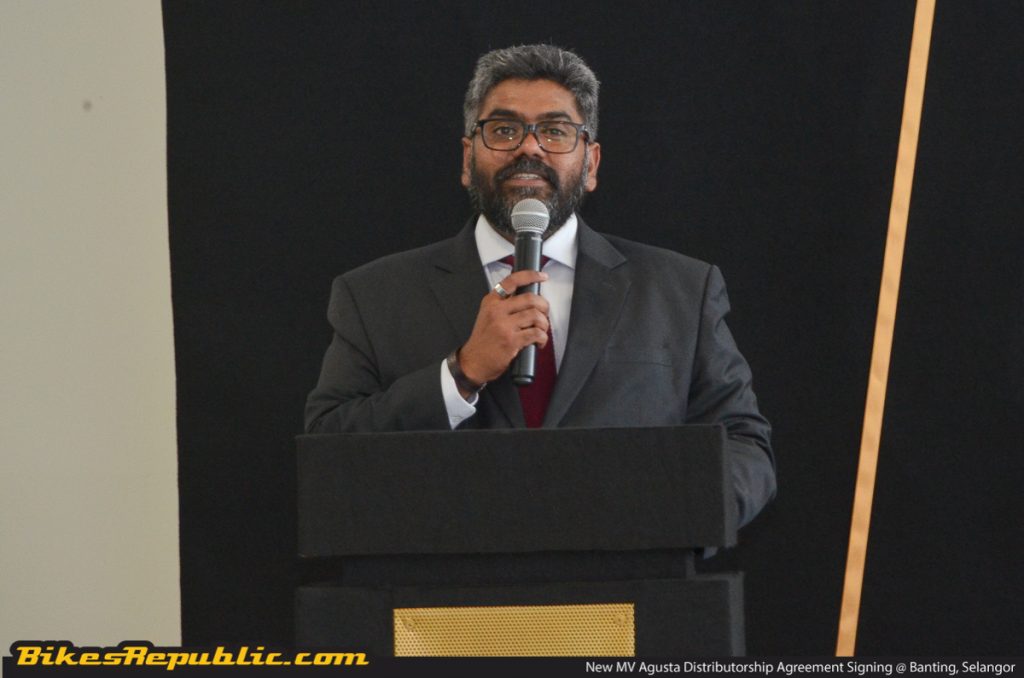 Both Judah and Zamry clarified that the operation will assemble bikes using parts shipped in from MV Agusta's Italian manufacturing facility. They also added that there are no plant to use local contents in this operation just yet.
Judah also did stress that MV Agusta models assembled locally by DNC Asiatic Holdings are meant exclusively for the Malaysian market only. He further added, "With this, you can expect to see the number of MV Agusta models grow on Malaysian roads throughout 2017."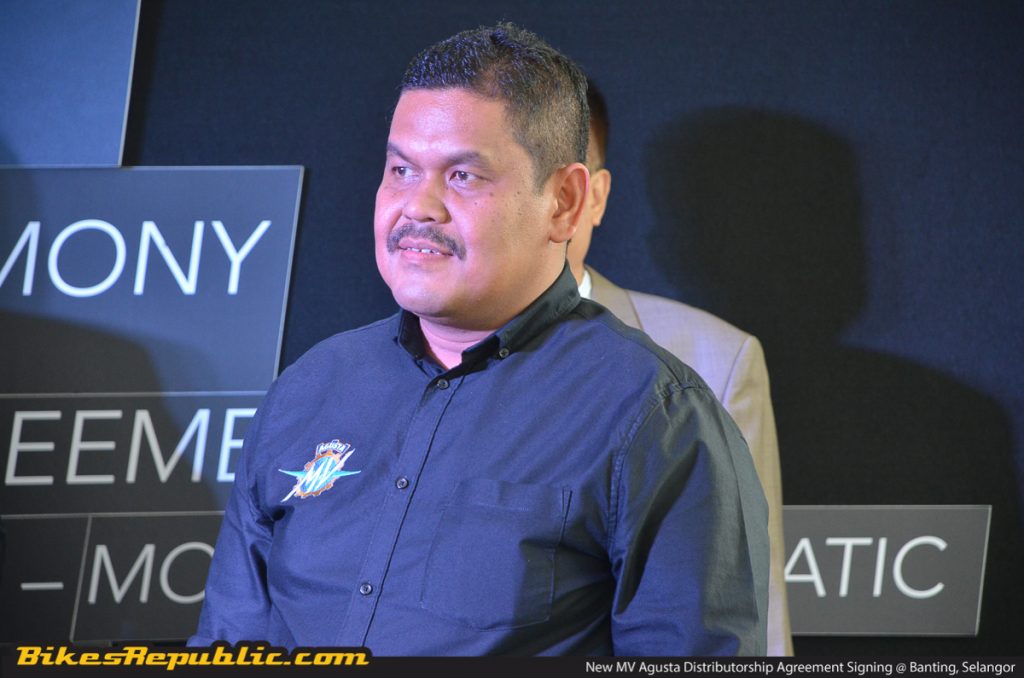 In the sales and after-sales department, Moto Varese Asiatic managing director Zamry highlighted plans of opening the firm's first dedicated sales, service and spare parts (3S) centre located in Batu Caves. This new one-stop facility is slated to open its doors sometime in the first quarter of 2017.
"We'll start by opening our new and exclusive Batu Caves 3S centre first before expanding further. After which, we intend to establish two more centres as such by end of next year, one in the Peninsula's northern corridor and the other in the southern corridor," added Zamry who is also a renowned veteran in the local bike industry.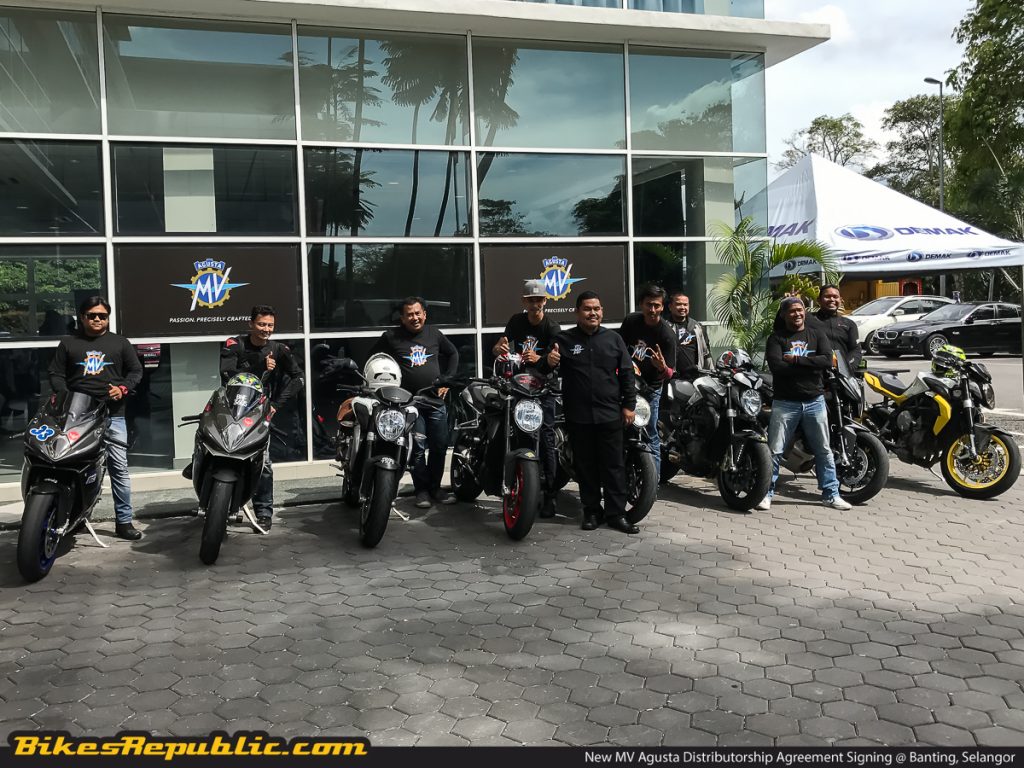 Besides that, Moto Varese Asiatic aims to improve after-sales services further by carrying out a series of 'Special Services Campaigns' in the first six months of operation. Included here were a series of promotional activities to enhance the MV Agusta ownership experience for both new and existing owners.
At present, Moto Varese Asiatic did not release any revised pricing schemes for the MV Agusta models it will distribute. We can likely expect this, and perhaps the launch of several new models, once its Batu Caves centre is launched early next year.