The Yamaha MotoGP team has signed a new agreement with Monster Energy as their new title sponsor starting 2019.

Starting next season, the Yamaha factory squad will be known as the Monster Energy Yamaha MotoGP squad.

Both Valentino Rossi and Maverick Vinales are already Monster Energy athletes.
The Yamaha MotoGP team will see a big change for the 2019 season as they've signed a new agreement with Monster Energy drink as their new main sponsor. Starting next season, the team comprising of Valentino Rossi and Maverick Vinales will be known as the Monster Energy Yamaha MotoGP team.
The current title sponsor which is major telecommunications brand, Movistar will make way for Monster Energy starting next season. The announcement was made earlier today by Yamaha Motor Co., Ltd. as the factory team's new title sponsor. This is seen as a very good move considering that both Rossi and Vinales are accomplished Monster Energy sponsored riders.
According to Lin Jarvis, Managing Director of Yamaha Motor Racing, "We are delighted to have reached an agreement with Monster Energy Company as the new Title Sponsor of our Factory MotoGP Team. The new partnership will provide Monster Energy with an even stronger presence in the MotoGP class – the pinnacle activity of the motorcycle racing world."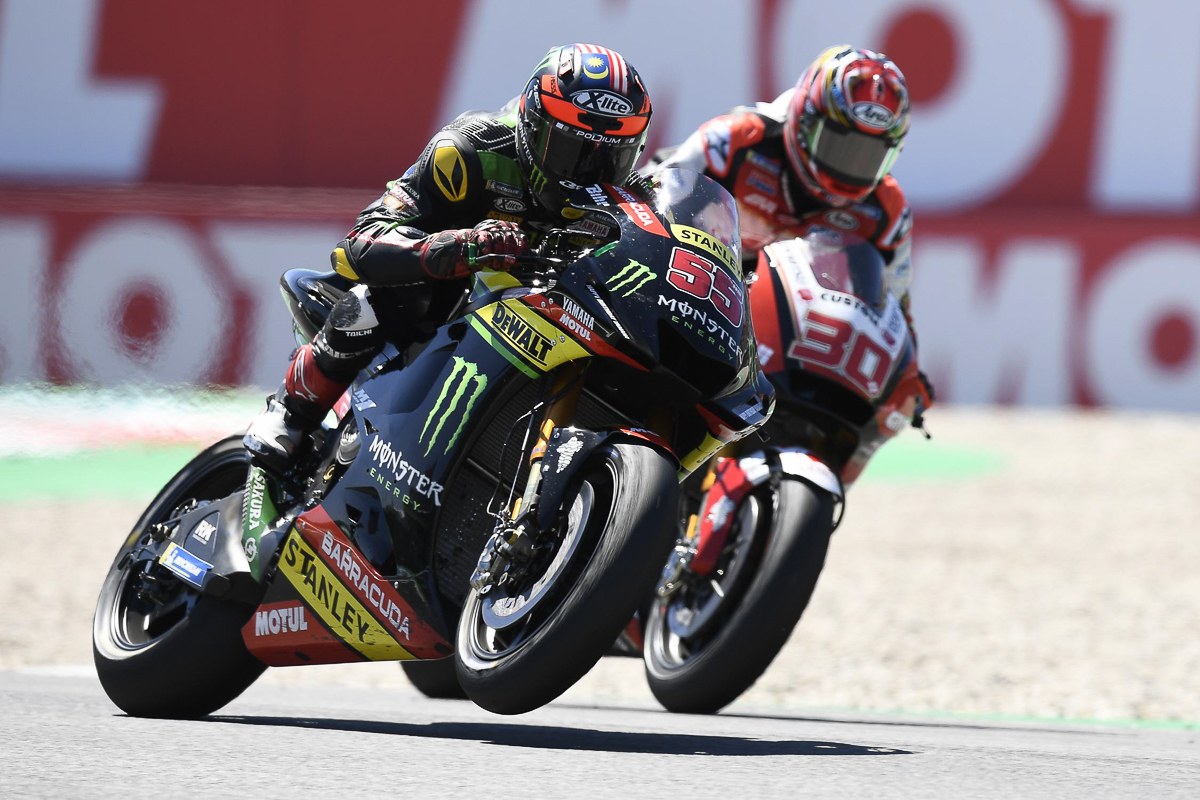 "With Monster Energy being a very dynamic brand that's extremely active all around the world, we expect that this collaboration will further enhance the exposure of both brands and also give us a great platform for marketing activities. The new Agreement also signifies the intention of Yamaha and Monster Energy to further strengthen our collaboration for our global on-road and off-road motorsports programmes," added Jarvis.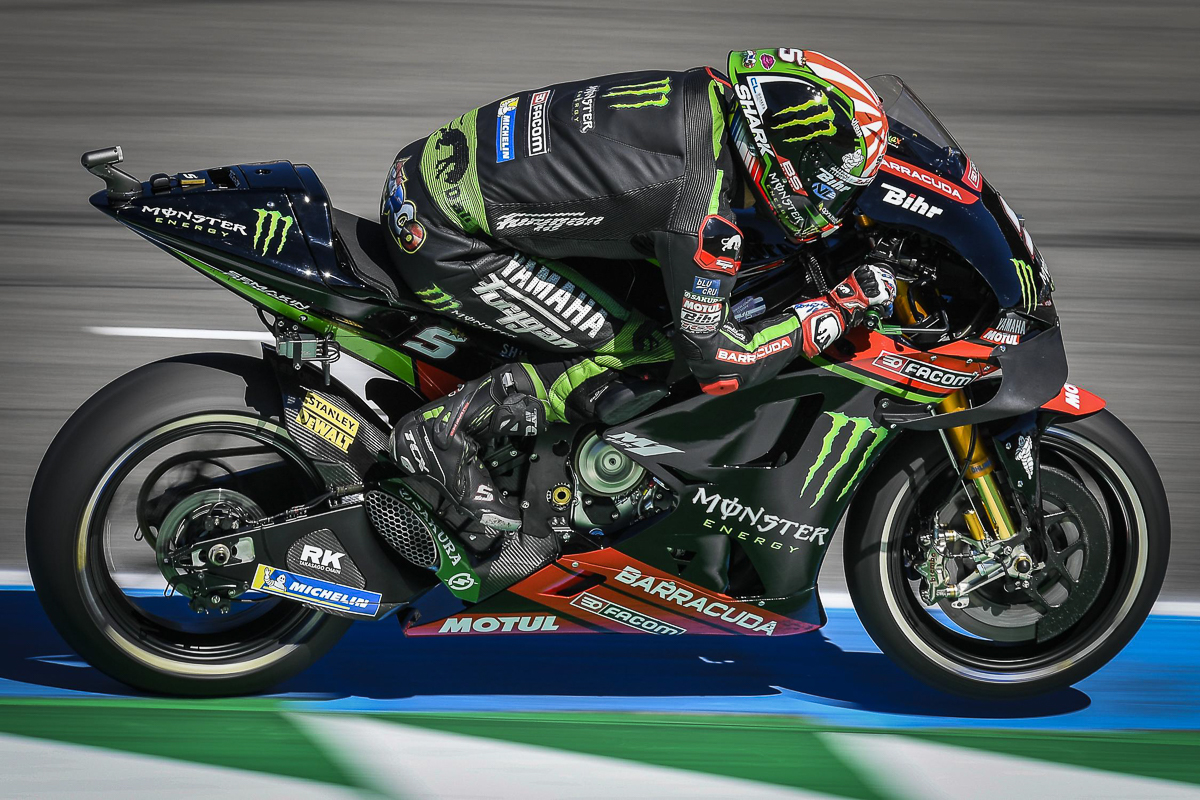 Rodney Sacks, Chairman and CEO of Monster Energy also stated "It's with great pride that we announce the next chapter of Monster Energy's decade-long association with and participation in MotoGP, which will be anchored by our alliance with the Yamaha Factory Racing MotoGP Team. Having shared our passion for this sport with Valentino Rossi, Maverick Vinales, Jorge Lorenzo, Cal Crutchlow and Johann Zarco (among others) as well as the wider Yamaha family for multiple years; the prospect of developing our relationship with the team is something we are hugely excited by."
"We remain fully committed to providing the most exciting Monster fan experience to the many millions of MotoGP enthusiasts worldwide, both at race tracks and beyond. Through our title sponsorship of the fantastic Yamaha Factory Racing Team and iconic races such as the Czech and Catalunya Grands Prix, we have the opportunity to continue our partnership in what is undoubtedly one of the most dynamic sports on the planet."
The question now is, will we see Rossi and Vinales wearing the Monster Energy black and green colourway or will they maintain with the iconic Yamaha blue scheme? Perhaps a combination of both? We love how the colour looks on the Yamaha YZR-M1 together with Johann Zarco and Hafizh Syahrin and we're pretty confident that they'll look just as great on the two factory riders.
Image source: MotoGP