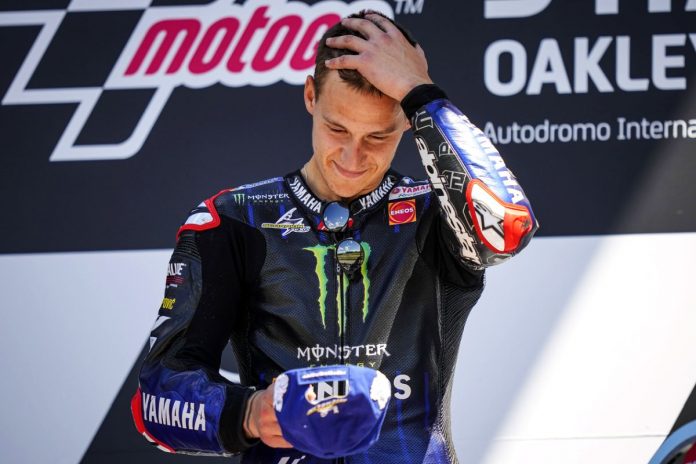 Fabio Quartararo dedicated his third win of the season to Moto3 rider Jason Dupasquier, who succumbed to injuries sustained in qualifying.
The race was preceded by a minute of silence in memory of 19-year-old Dupasquier, as Race Direction announced his passing at the end of the Moto3 race.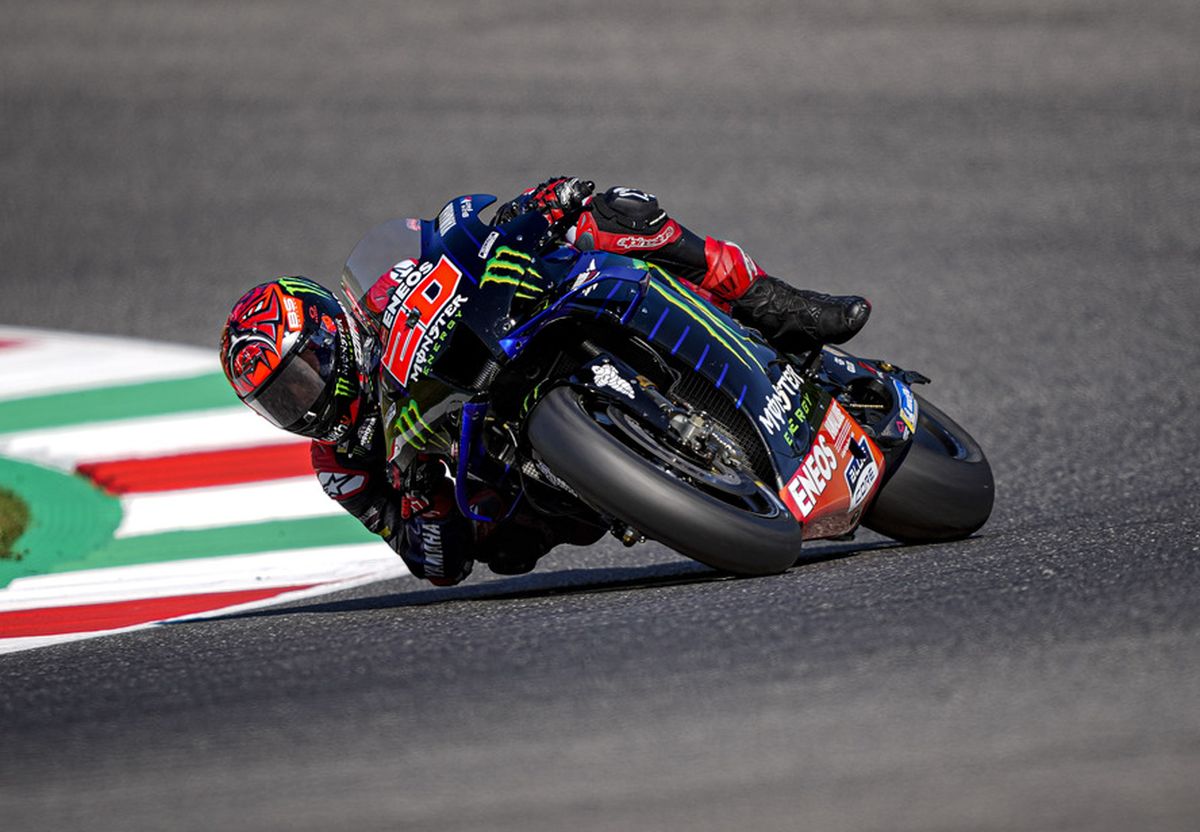 Despite starting from pole, Quartararo was under heavy onslaught by Ducati's Francesco Bagnaia; however, the Italian rider was out of contention in the second lap due to an unforced error.
From that moment onwards, Quartararo marvels his way throughout the entire race with peerless performance, taking every corner with amazing speed to secure his third win of the season after six rounds.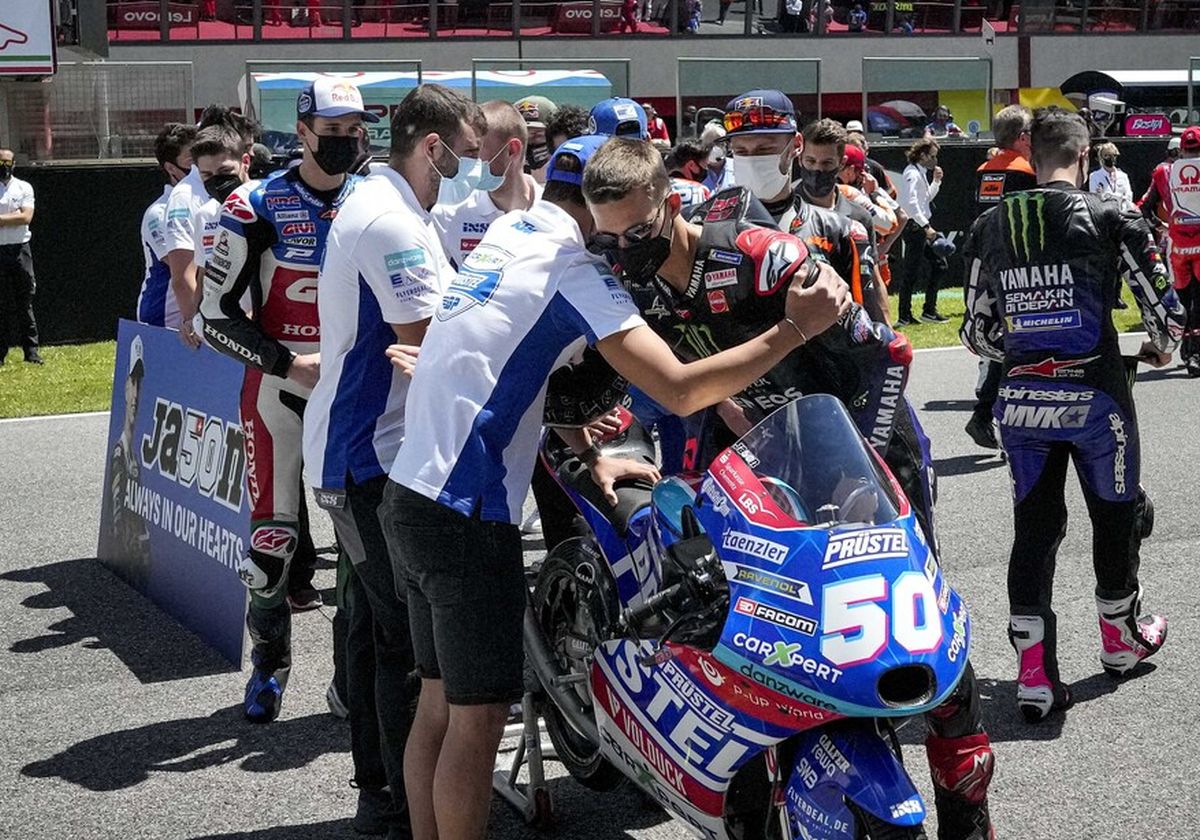 "I'm very emotional. It's very difficult today. It wasn't easy to stay on the track. Every time I went past where he crashed, I was thinking about Jason Dupasquier.
"It's not easy to manage the situation when you are at 340km/h, and you have to concentrate. This race for him" expressed Quartararo.
Meanwhile, KTM rider Miguel Oliveira took his first podium of the season by crossing the line 2.5 seconds behind Quartararo, followed by Joan Mir at third.
There was confusion at the end of the race as Race Direction declared the two exceeding track limits before reinstating Oliveira and Mir positions.
Mir shared his takes on the emotional race.
"There's no preparation for it. Every one of us – more the riders, we feel this more than others because we can empathise a lot with this type of thing, because a lot of times we forget what can happen.
"We have to respect each other a lot, always to be responsible, and don't forget that this is a dangerous sport.
"So all the strength that I can give to the family. It was a difficult day today at the office," he said.