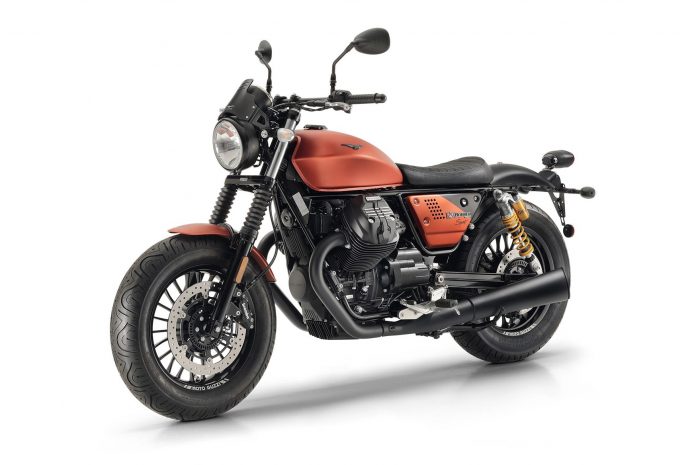 Moto Guzzi V9 Bobber Sport was introduced at Intermot 2018.

It is the "sportier" version of the normal V9 Bobber.

It features Öhlins shocks and stylistic updates.
Moto Guzzi unveiled a "sport" version called the Moto Guzzi V9 Bobber Sport at the Intermot 2018 show in Cologne, Germany.
The Sport features lower single seat and black pipes to "bring out the mean and moody" look. The fat front tyre is retained.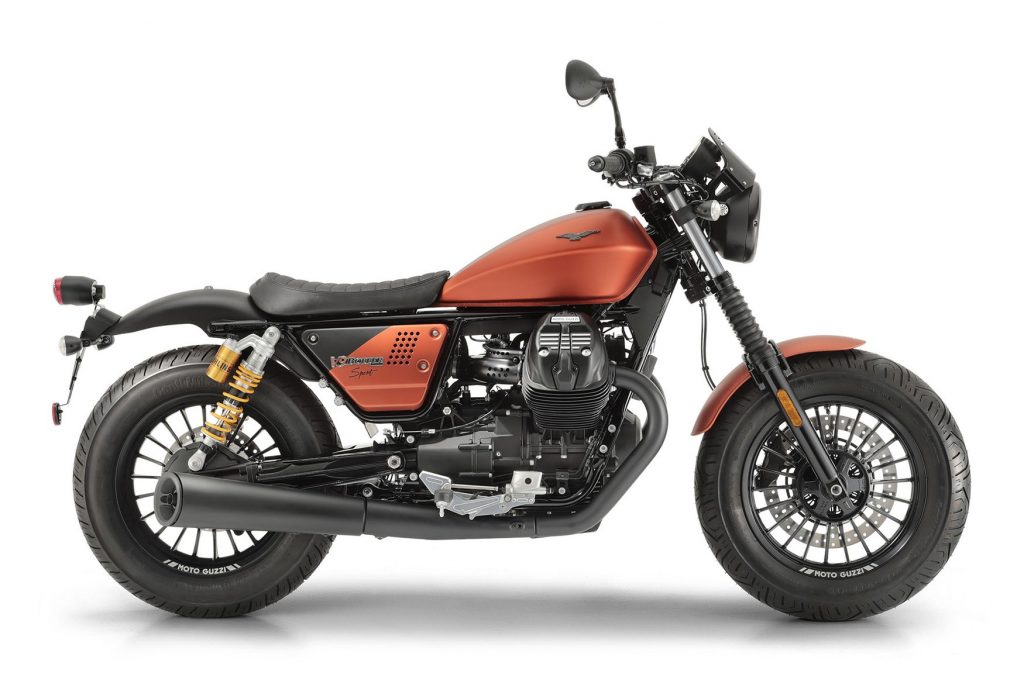 Other features on the Bobber Sport are fork gaiters for that retro look, cut-down front mudguard and lowered headlamp with a new aluminium fly-screen. The riding position is made sportier by installing lower drag bars with lower risers.
The shock absorbers are adjustable Öhlins units for "improved" handling and ride over the normal V9 Bobber. Megaphone exhausts will hopefully liberate some noise rather than sounding muted.
Moto Guzzi did not upgrade the bike's performance, however. The Moto Guzzi V9 Sport is still powered by the very same 853cc, transversely-mounted 90o, V-Twin which produces 60 bhp and 62.4 Nm, instead of the new 80 bhp, 850cc engine which will power the V85 TT.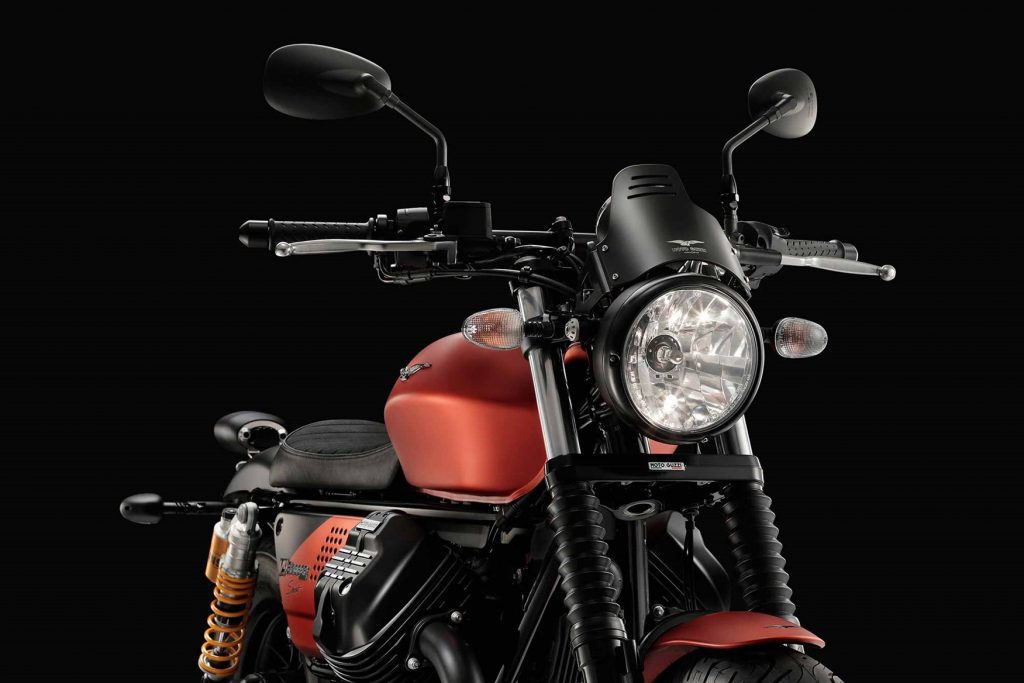 "Bobber"-style motorcycles have become very popular recently. The name "bobber" is derived from their shortened rear fenders hence "bobbed." The bobber scene was invented by post-WW2 American riders. Although Harley-Davidson has been producing bobber-style bikes ex-factory for many years, it was the Triumph Bonneville Bobber which broke records as the manufacturer's best-selling motorcycle. Other manufacturers had to follow suit, including Moto Guzzi with their V9 Bobber line-up.