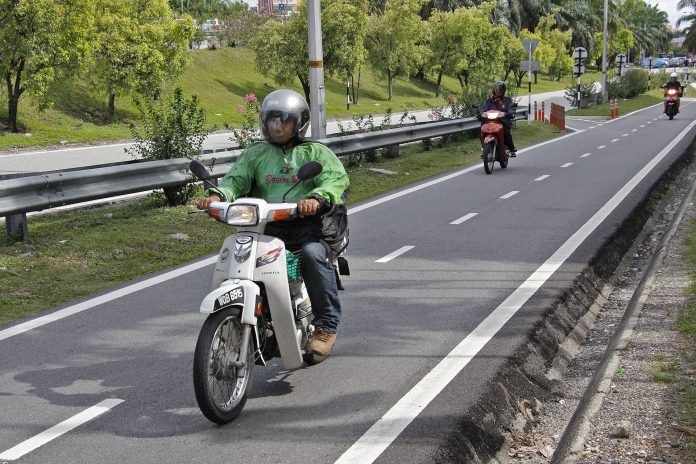 The Ministry of Transportation is proposing separate motorcycle lanes to be built on every new state and the federal road to curb road fatalities involving motorcyclists in Malaysia. 
In 2020, the police recorded 418,237 road accidents, including 4,634 deaths.
In 2021, Malaysian motorcyclists accounted for seven out of ten road fatalities. 
The proposed plan was said by the ministry's secretary-general Datuk Isham Ishak in a recent interview with NST. 
According to the report, the ministry is currently in talks with the Local Government Development Ministry and local councils before submitting the plan to the National Physical Planning Council (MPFN) next year (2023).
The proposal is in line with the country's Road Safety Plan 2022-2030, introduced in January this year with the aim to reduce the number of road fatalities by 50 per cent. 
Also, under the plan, the ministry will make the anti-lock braking system (ABS) mandatory for every 150cc and above motorcycle, beginning 1st January 2025. 
(source: NST)