A new patent suggests Honda is developing a powerful version of the Honda CRF1100L Africa Twin.
According to the documents, Honda tweaks the twin-engine in order to fit in a turbocharger in the form of a twin-screw compressor.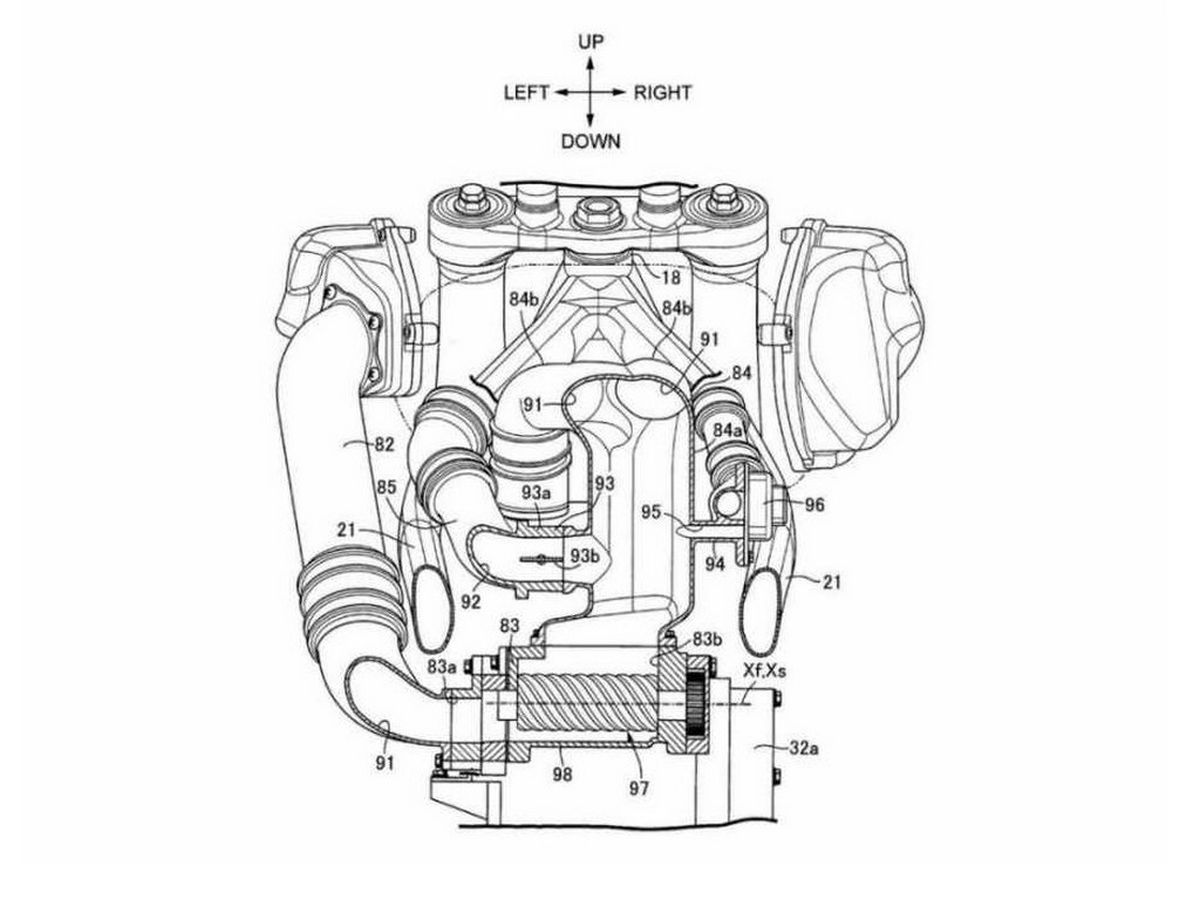 The concept is similar to the supercharger found on the Kawasaki H2/Z H2; however, Honda is developing a turbocharge that offers more torque in the lower end, thus improve the Africa Twin touring capabilities.
The patent shows that the compressor is mounted above the gearbox and would use two injectors for each cylinder.
We can safely assume the turbocharger will allow the Africa Twin to produce a higher power than the current 98hp @ 7,500rpm and 103Nm @ 6,000rpm available from the 1,083cc twin-cylinder engine.
While the latest patent may make us feel excited, the Japanese manufacturer is more likely to introduce a smaller version of the Africa Twin in the form of the revived Transalp rumoured to make its appearance this year EICMA.