Singapore's social media influencer and blogger, Vaune Phan recently made the news for winning a defamation suit last December after a workshop messed up her beloved motorcycle. The start of it all? A dashcam installation went wrong that ended up with a broken fairing on her Ducati 899 Panigale.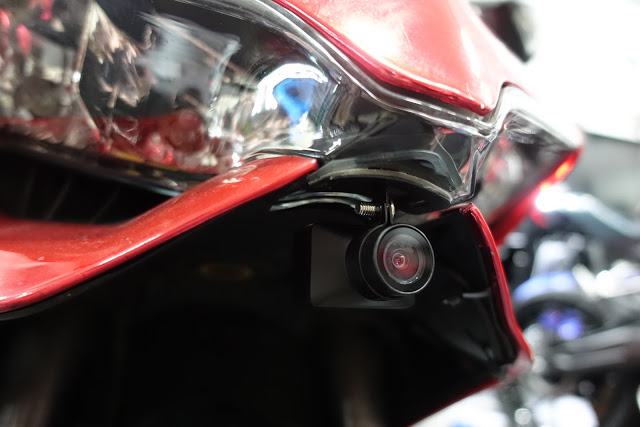 This happened at the end of 2018 when a motorcycle shop in Singapore botched its attempt to re-install a dashcam on Vaune's Ducati 899 Panigale (which they installed in the first place). Things went south after she tried to rectify the matter with the workshop, and they offered to 'undercompensate' the damages only if she met with unethical conditions they set (to know more about the broken fairing case, CLICK HERE).
After this poor and failed attempt to make things right, an individual (completely unrelated to the shop) made some wild accusations online towards Vaune after she posted a blog link to her personal experience with the workshop on Facebook post on 30 December 2018. Things were then carried over to the Small Claims Tribunal (SCT), which ended up in the shop having to cough up around RM14,000 as compensation.
If you thought that was the end of it, you're wrong. Feeling unsatisfied with the outcome, that individual went online again in May and stated a bunch of defamatory statements about Vaune, questioning her integrity during the SCT compensation claim along with other remarks like "cheating", "cheapskate", "freeloader", "poser" as well as many other things. Not nice, bro.
That led to the defamation suit where it was heard over an intensive three-day trial in Court with cross-examination of witnesses last December. At the end of the court hearing, the district judge favoured Ms. Vaune Pahn and ordered that individual to pay a total of SGD104,427 (around RM318,500) in damages regarding the entire incident and an Injunction Court Order to remove all past defamatory posts & future of such things). Ouch.
In short, defamatory statements on social media aka "cyberbullying" should be avoided at all costs because you might just lose more than you can afford. Instead, always go through the proper channels and be classy and respectful when going about it. At the end of the day, this is why you shouldn't mess with someone's motorcycle (and talk crap about it online).
For the full story, CLICK HERE.
Ducati Panigale V2 'White Rosso' arrives in Malaysia – 2 units available!
Written by: Sep Irran