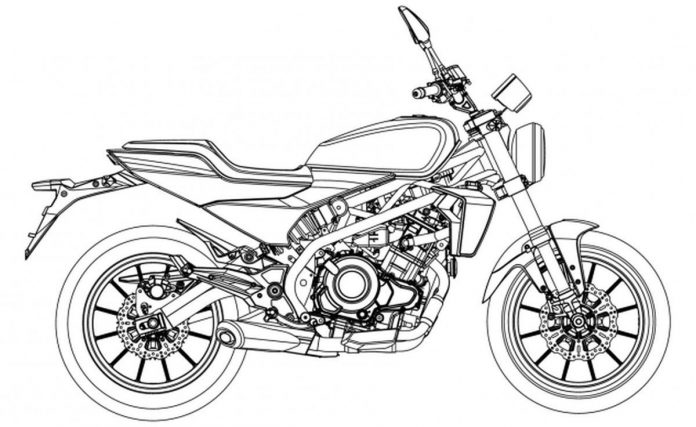 Someone did some digging around and they've managed to get their hands on some patents and a spy shot on what looks like the pre-production version of the Harley-Davidson 338R.
We were a bit confused when QJMotor released some shots of its upcoming QJ350 with the H-D stamp on the engine case, but we can now confirm that this is the look that they'll be going for its first 'baby' Harley-Davidson.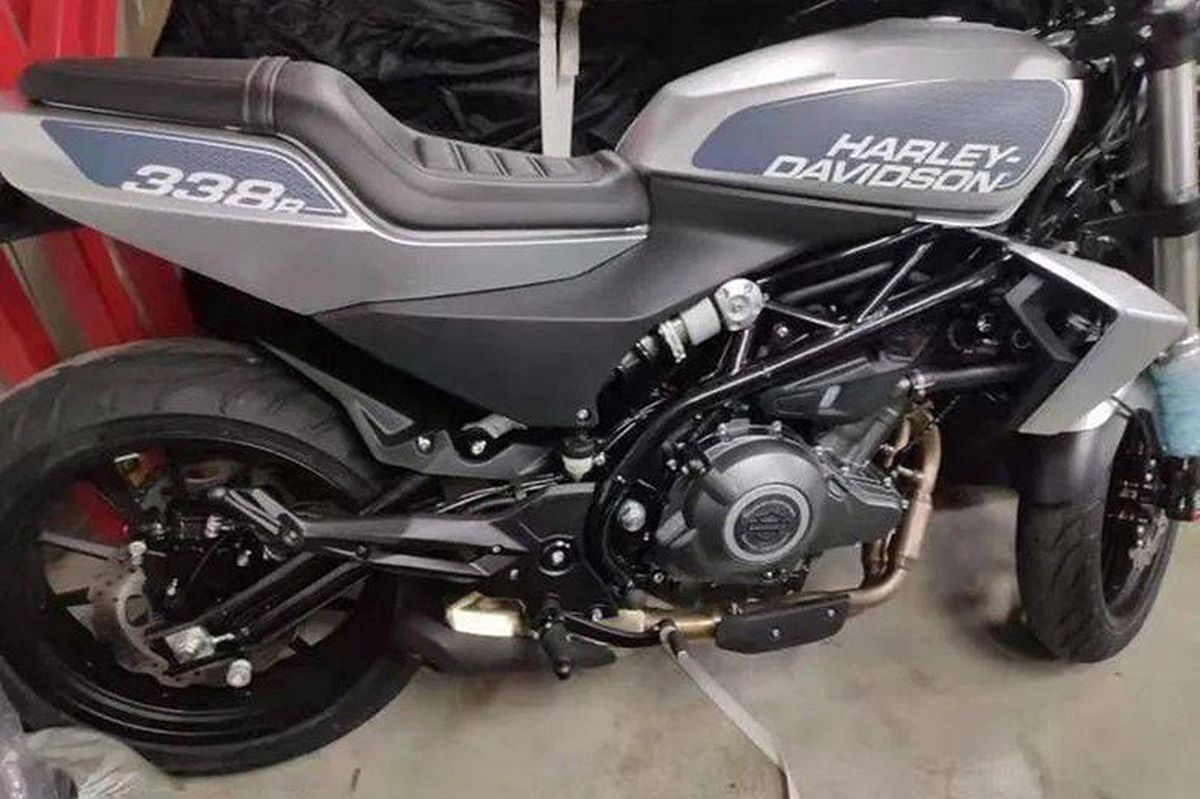 By the looks of things, the Harley-Davidson 338R will carry that 'streetfighter' look which closely resembles the Bronx or LiveWire rather than the iconic cruiser look. We're guessing that this 'naked bike' vibe will jive better amongst the Asian folks who want to ride the brand but can't really afford to big thick boys currently on offer.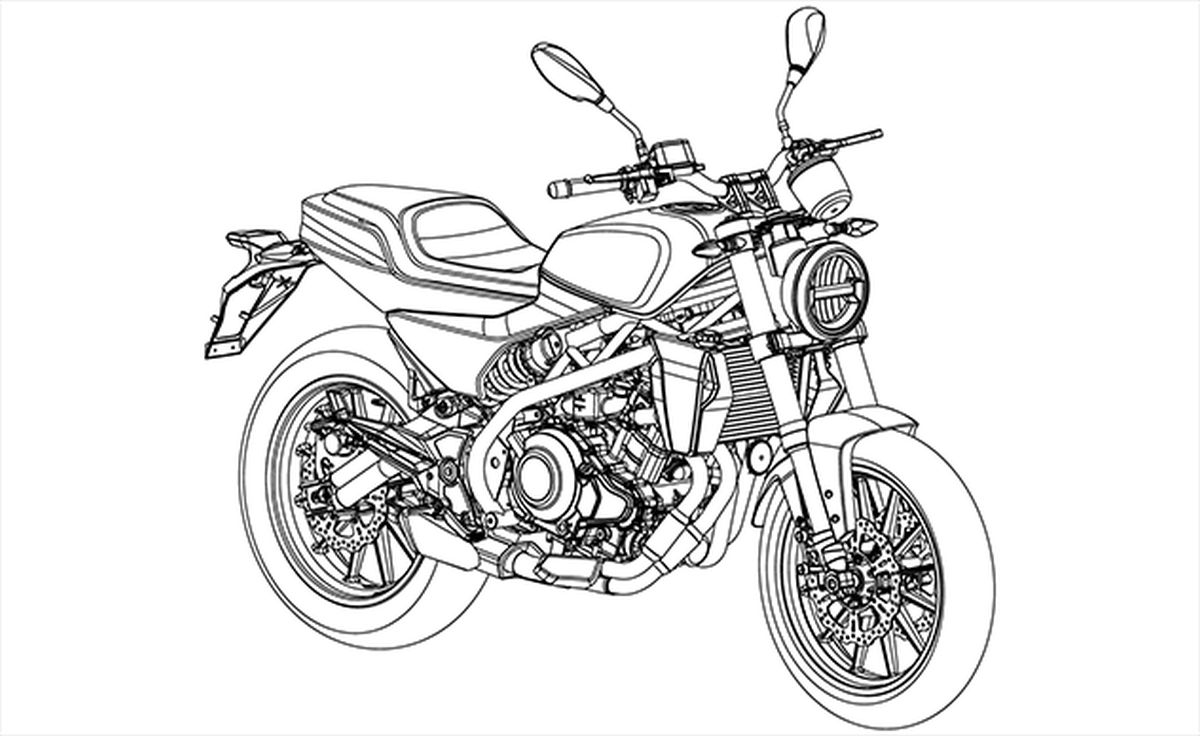 You can also see other elements playing around the patents from the world of flat track and classic bikes, but underneath all of that will most likely be the same engine as the QJ350 – a 350cc parallel-twin. Yup, not a V-twin, folks.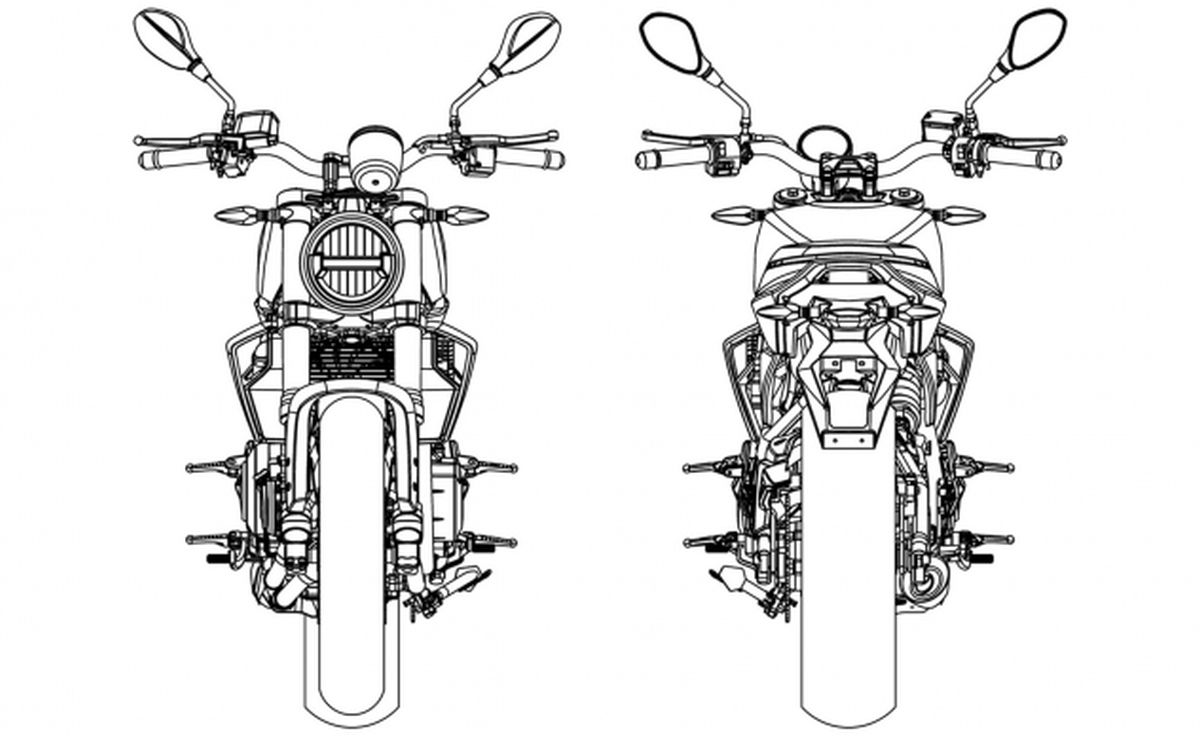 Other visible aspects that we can extract from the patents are round front headlights (possibly LED), a single round meter display (most probably TFT, but don't count on it), a nice-looking 'flat-track' style seat and rear subframe, USD front forks, 2-into-1 exhaust, and other things that are yet to be confirmed.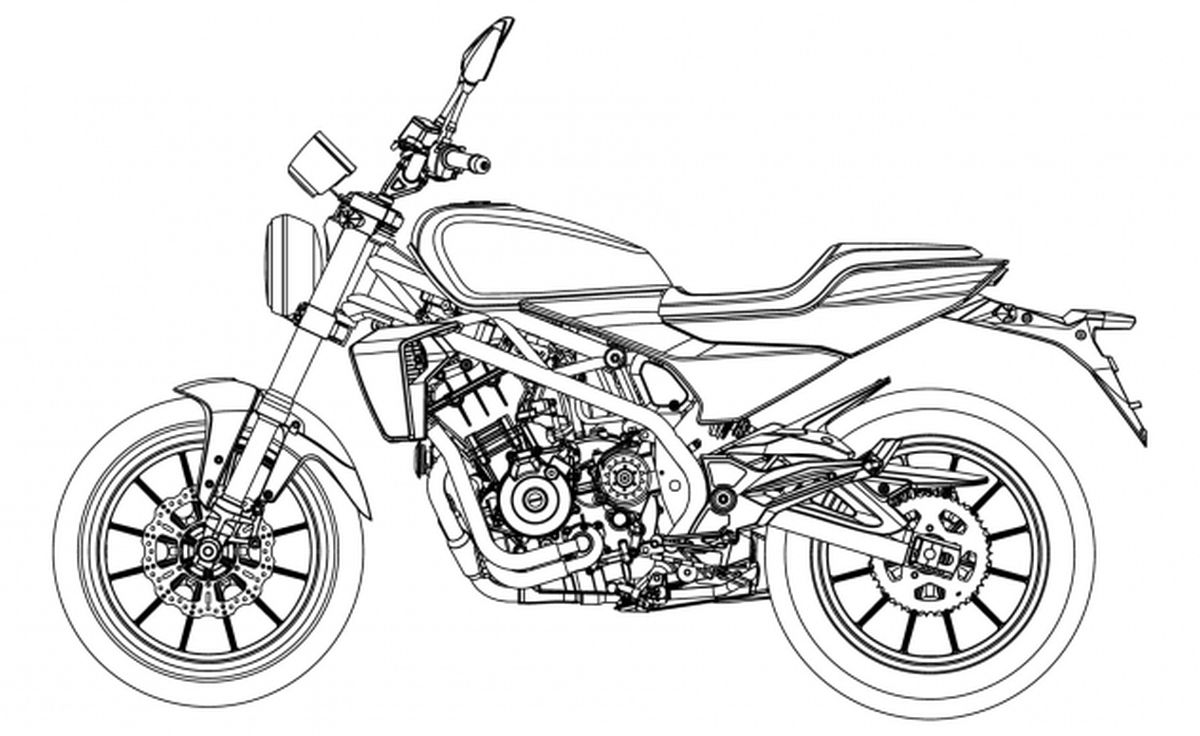 Expect the Harley-Davidson 338R to be properly introduced sometime next year, manufactured and assembled in Thailand OR the QJMotor plant in China. Whatever the case may be, we can be sure that this will probably sell like hotcakes IF they play their cards right with the prices. Everyone loves a good deal, right?
Written by: Sep Irran